Capofortuna – MA NU – LV Premier & Italo Funk Album (Soul Clap Records) Review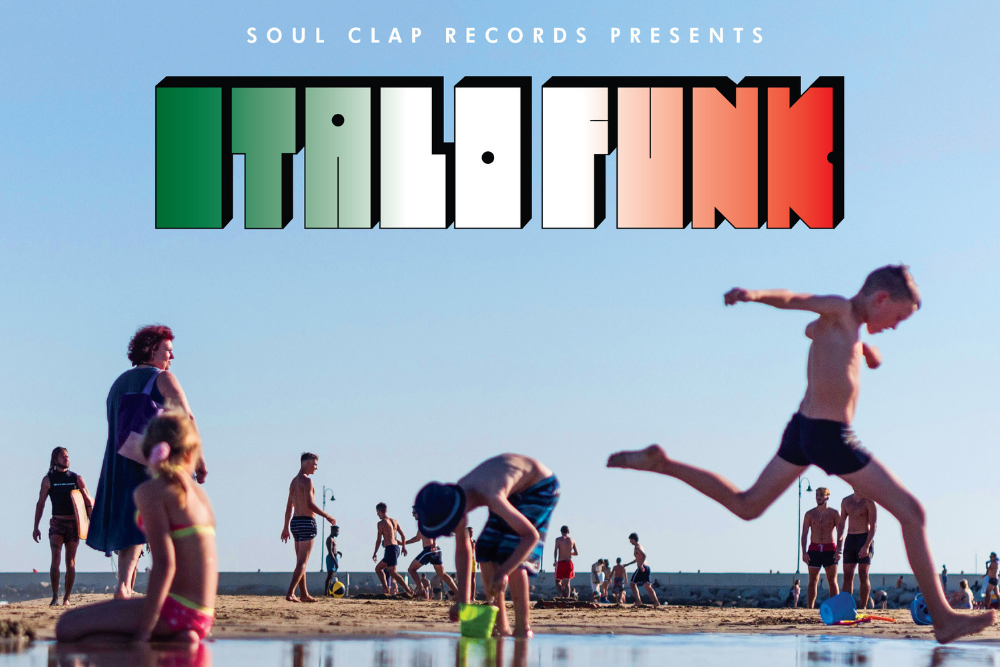 Capofortuna – MA NU – LV Premier & Italo Funk Album (Soul Clap Records) Review
Dropping this week on Soul Clap Records Italo Funk is compiled by Bambozle aka Eli from Soul Clap. Stemming right back to the Italian love of RnB from the likes of Wilson Pickett, James Brown and Weather report who all appeared in Italy in the late 60's and 70's and cemented via the presence of American Nato troops in the country in the 70's Italian Producers have created a style of music which whilst initially inspired and influenced by artists from the US has a unique and wholly Italian flavour. This album is a wonderful celebration of some of the most exciting music to come from the country recently, an album which will make you want to dive in head first to explore fully the wonderful electronic musical heritage of Italy.
Check out our premier from Capofortuna, one of the stand out tracks on the album, as you check out a full review of the album. You can also grab the album from HERE
Italo Funk – Compiled by Bamboozle Aka Eli Soul Clap
Track 1 – Boot & Tax – Macinare. A cinematic soundscape of a track as electronica and live live instruments combine beautfully. It's a track which morphs and develops as it goes combining many different aspects of funk with Jazzy inflections. It's most definitely a track which wouldn't have been out of place on a Blaxploitation soundtrack.
Track 2 – Capofortuna – MA NU. Our premier today which you can check above. A huge synth bass kicks this one off good and proper as synth stabs keep the energy and drama up through-out. This is a track that will be stuck in your head for days. You have been warned.
Track 3 – Tiger & Woods – Machete. Dancefloor Italo disco all the way on this one as T&W ramp up the energy with keys and a bassline which will send even the most staid floor into a frenzy.
Track 4 – DJ Rocca – Do U Luv Me. DJ Rocca first came to our attention via his collabs with Dimitri from Paris, and has been a firm fixture in LV sets since. 'Do U Luv Me' is another stone cold classic, a monster bass groove with keys which create a real sense of urgency. A brilliant track.
Track 5 – Memoryman – My Brother. Another LV fav, Memoryman is a Uovo one half of the Pastaboys, an artist who it's worth getting in deep with. My Brother is a deep groove of a record with a superb vocal and a drum sound which will have even seasoned producers in envy.
Track 6 – Funk Rimini – Don't Smoke. Fat bass jousts with some great atmospherics, pads and deft keys on this one, sublimely funky from start to finish a real grooooooooooove.
Track 7 – LowHeads – Tsubasa. Another soundtrack worthy track with some great keys and looped up flute stabs giving the track a real graceful power.
Track 8 – Deep88 – SP1200. A track with a real 90's dreamscape feel. Powerful drums and a frenetic bassline merge perfectly with dreamy keys to create a track which immediately makes it feel like sunset whatever time of the day you choose to listen.
Track 9 – Lele Sacchi – Proud. Lele is one of Italy's most exciting DJ's and promoters. Well known from his Radio 2 show and his festival programming he's also a producer of some note. 'Proud' is a beautiful slice of Italian house with great keys, funky guitar licks and an earworm vocal. Lele also wrote the liner contes for the comp which are well worth checking out.
Track 10 – Jolly Mare – Dribbling . Last but definitely not least 'Dribbling' is another monster dancefloor groove as an incessant and ever more menacing bassline provides the backdrop for scary synth stabs and menacing vocals.
Buy this compilation now it's fresh as hell and a brilliant showcase of the current crop of stand-out Italian producers.
To Buy: https://www.fatbeats.com/products/v-a-italo-funk-2xlp
Tags:
Boot & Tax
,
Capofortuna
,
Deep88
,
DJ Rocca
,
Eli Soul Clap
,
Funk Rimini
,
italo
,
Jolly Mare
,
Lele Sacchi
,
LowHeads
,
Memoryman
,
Soul Clap records
,
Tiger & Woods