Cedric Funky Deps – Le Visiteur Featured Artist and Mixtape 091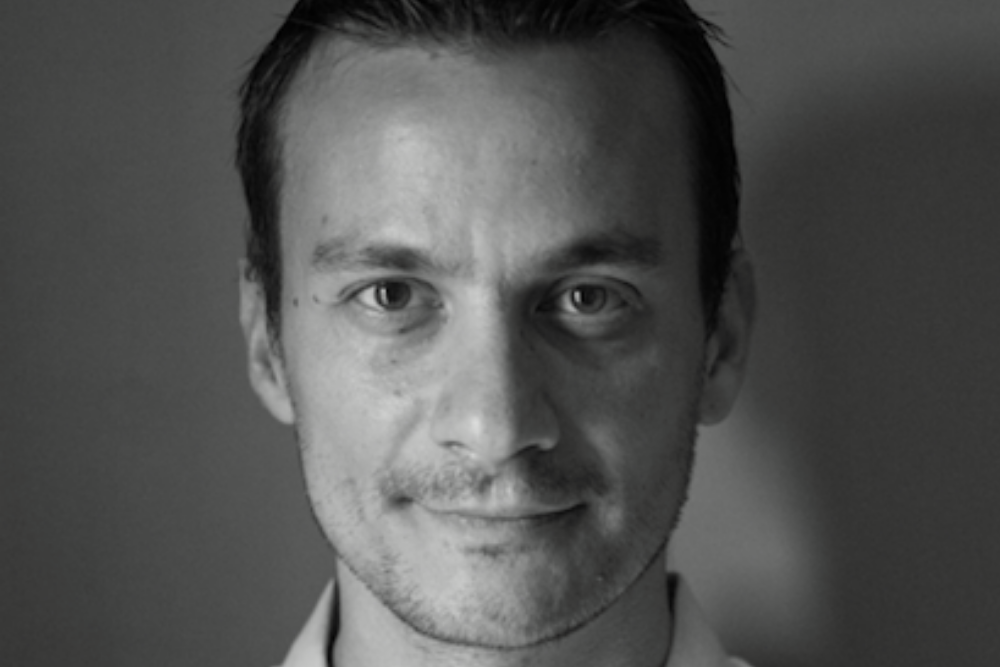 Cedric Funky Deps – Le Visiteur Featured Artist and Mixtape 091
Hailing from Nancy in France Cedric Funkydeps has been tearing up the disco dancefloors recently with a series of brilliantly funky re-edits. He's a favourite in the LV office and is regularly referenced when we ask other artists who they are listening to right now.
Buying his first set of decks at 17 he started gigging back in 2004 developing a passion for the Africanism, Defected and Soulfuric labels and has never looked back. Cedric is a keen student of the house and disco genres studying the greats in Joey Negro, Larry Levan, DJ Spen and Dimitri from Paris for all the musical knowledge that they can impart.
We love his edits so we though we would get Cedric in for a guest mix and to ask him a few questions about his career.
Hi there Cedric,
Thanks for speaking to us today.
For our readers who haven't come across your releases before how would you describe the musical style of Cedric Funky Deps?
Well, I first started mixing a lot of soulful house music a few years ago tracks from labels like Defected, Soulfuric Records, Hed Kandi and Africanism. DJing in this style led me evolve into the Disco and Funk style that I am playing now. I have a particular interest in tracks from the 70's and early 80's and labels like Salsoul, Atlantic Records and Prelude. I guess my style is primarily focused on Black American music.
Please can you give us 3 of your own tracks which are quintessentially Cedric Funkydeps. 
Phyllis Hyman – You know how to love me (FunkyDeps Edit)
Diana Ross – I'm Coming Out (FunkyDeps Edit)
The Invisible Man's Band – All Night Thing (FunkyDeps Edit)
I chose these tracks as they are groove filled and have so much vibe. These are the tracks that I think I will never get tired of playing in my sets.
What can you tell us about the theme of the mix that you put together for us and what are some of the key tracks for you? 
The set I made is composed essentially of disco tracks. I've included some new tracks that have just been released like this fabulous remix of Delia Renee by Joey Negro and a T Connection track which has been beautifully revisited by Moplen. I have also included exclusively for Le Visiteur 2 re-edits that I have just finished from Michael Henderson and Quincy Jones.
Your edits are incredibly warm and positive. What is your ethos when you are working on tracks?
With my reedits I try to stay close to the original as possible while adding in a few more instruments to give a personal touch to the song. This allows me to refresh the song while keeping the groove of the original.
It's a pleasure for me to be able to share my work with other DJs as passionate as me.
What do you look for in a track before you start to give it the edit treatment? 
At first I try to find the best quality version of the original track possible. It is very important to be able to work with an original track which has good sound quality. Sometimes they are not too easy to find.
Next I see if there is a 12 "extended version of the song and I also look for an instrumental version.
The advantage of working on extended versions of the songs is that there is more material to work from. It also allows me to have more imagination when it comes to the arrangement of the track.
There is a really exciting disco scene in France right now with some brilliant artists breaking out including Young Pulse, Barry & Gibbs and Mikeandtess. What do you think is behind this blossoming of French Disco and are there any parties or other artists that we should be looking out for?
Essentially you just quoted the producers who influenced me to get into re-editing songs.
There is also Briak Leroi who also makes excellent re-edits and is also a very good DJ. We have had the opportunity to meet many times to discuss our productions.
There is also DJ Reverend P who runs a Disco event in Paris called "Motown Party". I have had the opportunity to go there many times.
Please can you describe your production set up for us? What is the one piece of equipment or plugin that you couldn't live without?
To make my re-edits I use Logic Pro X on my Apple I-Mac. I also have an external sound card for cleaner sound, I use the Motu Audio Express along with Yamaha HS8 monitor speakers.
And of course I have a MIDI keyboard and a database of samples.
This is for me the essential basic equipment I use to bring my re-edits to life.
You are a self proclaimed fan of Joey Negro, Dimitri from Paris, DJ Spen and Larry Levan. Please can you give us a favourite track from each artist and what have you learned from studying those artists that you have been able to bring to your own production career?
Loleatta Holloway – Love Sensation (Paris Dimitri DJ Friendly Re-Edit) :
Patrice Rushen – Haven't You Heard (Joey Negro Extended Disco Mix) :
Jasper Street Company – Smile (DJ Spen & Karizma Mix)
Class Action – Weekend (Larry Levan mix)
For me these are all mythical tracks with a lot of groove. They were instrumental in me starting out as a producer. I could listen to these songs on a loop all day and never get tired (lol).
I'm really a huge fan of these producers they are for me the best in the disco and soulful scene.
I get a lot of inspiration from their productions as well as how they use their technical skills in the mix.
What can we expect from Cedric Funkydeps over the next 12 months?
For my next project I plan to release a 100% Disco album of re-edits which will be available for purchase on my bandcamp page.
Then there will also be many more re-edits which will be available for free download.
I recently got hold of some Multi Tracks which will allow me to revisit and work these songs differently.
A good goal for me is to continue to produce songs and to share my work to all those who are passionate about Disco.
And finally, please can you give us 4 tips for a great day out in Nancy. A place to buy records, a place to eat, a place to drink and a place to dance.
No comments lol. Nancy is a small city, unfortunately we don't have place to buy records…
There are also just few small bars which all play Electro as their main style.
Love this? Check out our Disco House playlist HERE
For more info on Cedric Funkydeps please check:
Facebook: https://www.facebook.com/funkydeps/
Soundcloud: https://soundcloud.com/funkydeps
LV Mixtape 091- Cedric Funky Deps TrackList
1) Sister Sledge – He's The Greatest Dancer (Dimitri From Paris Remix)
2) NYCC – I'll Keep My Light In My Window (Mikeandtess Edit)
3) Horse Meat Disco, Kathy Sledge – Falling Deep In Love (Joey Negro Disco Blend)
4) Michael Henderson – Riding (FunkyDeps Re-Edit)
5) Delia Renee – You're Gonna Want Me Back (Joey Negro Disco Blend)
6) T-Connection – Do What You Wanna Do (Moplen Extended Remix)
7) Sandy Mercer – You Are My Love (Briak Leroi Re-Edit)
8) Doug Willis – Dancin 2020 (Joey Negro Extended Rebuild)
9) Lew Kirton – Just Can't Get Enough (FunkyDeps Re-Edit)
10) Quincy Jones – Stuff Like That (FunkyDeps Re-Edit)
11) Michael Jackson – Off The Wall (Barry & Gibbs Upside Down Disco Mix)
Tags:
Cedric Funky Deps