LV Premier – CJ Cooper – Live Love Give Ft Robert Owens (Club Vocal) [FCLR Records]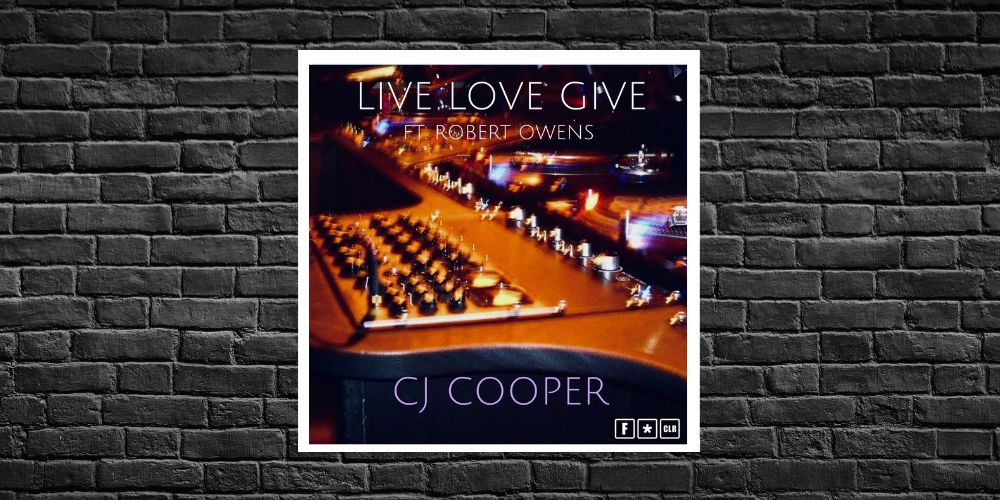 Who doesn't love that classic 90s deep house vibe when it's perfectly executed and packed full of depth and warmth. Throw in House vocal legend Robert Owens and you have everything that you need in the pot for a timeless classic.
Live Love Give has all of that and more, a warm lazy vibe which belies a perfect and incessant dancefloor energy. Produced by UK DJ, radio show host, producer and remixer CJ Cooper who has DJ'd across the UK and Ibiza playing everywhere from the Eagle Tavern in London and Brighter Days in Cambridge to the Brixton Disco Festival, Es Paradis and Ibiza Rocks. Live Love Give takes all of his 20+ years of gigs and musical experiences and distills it into a perfect 6 minute gem.
Incoming via F*CLR, what's not to love?
Grab Live Love Give from: https://fclrmusic.bandcamp.com/track/live-love-give-club-vocal
For more info on CJ Cooper, Robert Owens and F*CLR (Ramrock) check:
CJ Cooper Facebook: https://www.facebook.com/DJCjCooper
CJ Cooper Soundcloud: https://soundcloud.com/verbal-kint-6
CJ Cooper Instagram: https://www.instagram.com/ctothejc
CJ Cooper Twitter: https://twitter.com/ctothejc
Robert Owens Facebook: https://www.facebook.com/djrobertowens
Robert Owens Instagram: https://www.instagram.com/this_is_robert_owens/
Ramrock Records Facebook: https://www.facebook.com/RamrockRecords
Ramrock Records Soundcloud: https://soundcloud.com/ramrockrecords
Ramrock Records Instagram: https://www.instagram.com/ramrockrecords/
Ramrock Records Twitter: https://twitter.com/RamrockRecords
Love this? Check out more from F*CLR HERE
Like what you hear? To help support LV Online buy us a coffee via Ko-FI. Click HERE
Tags:
Cj Cooper
,
F*CLR
,
robert owens