Graeme Clark aka The Revenge talks 6th Borough Project, Roar Groove, Copenhagen, Top Buzz and collaborations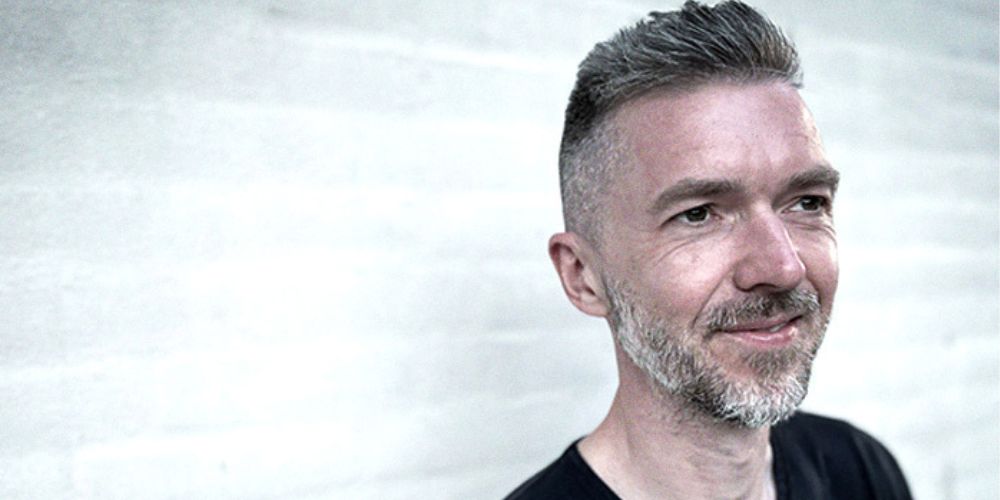 An Interview with the Insider
A Scottish DJ and production legend Graeme Clarke aka The Revenge now resides in Copenhagen and is most definitely still keeping his musical fire burning brightly. Aside of his immense body of work as The Revenge he is also a cult figure for his work with Edinburgh's Craig Smith under their 6th Borough Project guise. Their latest release together see's them land back on Jimpster's always brilliant Delusions of Grandeur label with their Rhythm & Truth EP which has quite rightly picked up some stellar DJ support. We premiered Keep On from the EP which you can check HERE.
Grab the EP via: https://6thboroughproject.bandcamp.com/album/rhythm-truth-ep
With a solid body of music incoming through out 2023 we dispatched the Insider to have a chat with Graeme about his career, 6th Borough Project, his upcoming club launch 'Top Buzz' and much more. 6th Borough Project also recorded this stunning mix for us. Please give it a share over on soundcloud HERE if you love it as much as we do.
Thank you for taking the time to talk Graeme. So you are no longer living in Scotland. What took you to Copenhagen initially and how long have you been there?
It's a pleasure – thanks for asking. I've been in Copenhagen for about 6 years now. I moved mainly for family reasons as my wife is Danish and has family here and in Sweden. Our daughter was 2 at the time so it was a chance to try something new.
What is it you love about where you are based these days?
In general, the Scandinavian way of life appeals for many reasons. The working life is generally pretty flexible and helps a lot when you've got kids. The cycling thing is a big plus in Copenhagen as bikes have priority, so it makes commuting much more pleasurable.
I work as a web developer full time these days in the city centre – but I can work from home as needed but it's easy to get into town by bike or the Metro which runs 24hrs. Of course it's not perfect, the taxes are high but you can see some benefits to that. We actually just bought a little barn / summer-house in Sweden this summer as my wife has family there – so I've been busy renovating that with a view to spending time mostly between Denmark and Sweden down the line.
What do you miss about home if anything?
I miss my friends and family there of course, and also the music scene in Glasgow which is hard to beat. I also miss a good fish supper, a good curry, and the banter in general.
Is there a music scene there that you are involved in?
Not so far to be honest, although that is changing. I wanted to keep it pretty organic when I arrived here and not try and force my way into doing stuff. I've done the odd gig here and there but am now starting a new night, "Top Buzz" with my mate and regular DJing partner Jean-Robert Saintil (J.E.A.N.). We're doing the first one at Culture Box; taking over their basement Red Box all night on September 15th with a view to doing quarterly if the first one goes well.
How's your Danish?
Terrible I'm ashamed to say! I have a decent understanding of the language, but I've shirked out of speaking it regularly and that needs to change soon.
Copenhagen is said to be the happiest city in the world. Is that true and why do you think that is?
I can understand that perception but am not totally convinced. Once you are in the system here it supports you to a degree – but it's expensive to live here and am not sure how much upward mobility there is if you are trying to get out of a difficult situation. But, compared to a lot of places, it is a higher quality of life in general once you are integrated.
Over your extensive career, you've had a lot of different projects and a fair few monikers. What are your active projects right now?
Well I'm not full time in music these days, so am working on music at a slower pace – but I have more freedom to choose what I want to do musically so I try to focus on the stuff that excites me.
The 6th Borough Project is a continuous thing with Craig Smith over the last 25 years and that never gets old for me. We work well together and still inspire each other musically and it's great to have somewhere like Delusions Of Grandeur to get it out into the world.
I've also got a massive backlog of Revenge material that I need to tidy up and some vocal tracks with my regular collaborator Kristina Sheli from Berlin which we hope to find a home for soon.
What's happening with Roar Groove. Is there stuff cooking in the RG kitchen?
It's taken a back seat recently with the 6th Borough Project stuff, but now I'm really trying to prioritise a bunch of Revenge solo releases to get out on Roar Groove later this year and a bunch of remixes from my last album "When The Thrill Comes".
Roar Groove was meant to be a place to experiment and have fun with my own music and design ideas and I want to kick it off again in the same spirit.
You've been making music for a long time! Do you think that what it takes to be a DJ and producer has changed dramatically from 20 years ago, or do you feel the fundamentals are the same?
Technology changes of course, and it's never been more accessible than it is now to get into DJing or production, so in that sense it's easy to become a DJ or producer.
I think to make it professionally on your own terms is just as hard as it ever was though. But that's the same in any field really – if you want to be chef or artist or architect you just need to practice and ultimately do it for the love of doing it. But when it turns professional you have to make compromises – if nobody wants to eat your food or buy your paintings or live in your buildings then it can feel like failure, and of course financially it is, but if you love it then it gives you something that nothing else can.
How much do you feel social media has impacted what you do? What is your relationship with social media?
Soundcloud and Bandcamp is as far as I go with social media these days. I used to have Facebook, Instagram and Twitter but honestly it took up so much time and energy and just put me on a downer whenever I was on it. I've got enough outlets for my music and if someone needs to get in touch I'm not that hard to find.
What would you tell a young Graeme 20 years ago about working in music? What do you wish you knew at the beginning?
I would just say "remember to have fun". It gets so serious when the business takes over and everyone has an opinion about how things should be done – you need to keep your head and focus on what satisfies you. I'm glad I was naïve in the beginning – and my goal now is just to maintain some of that naivety.
How long have you and Craig been friends? Did you used to socialise together before making music?
We've known each other since 1999 / 2000. I put out a couple of records with my friends Scott and Ross Langley on my first label Five20East Records. Craig had been DJing for many years already and was running nights in Edinburgh and his own label, Hush Hush Recordings; he heard the records and called me to see if I wanted to collaborate. We'd never met before, but I started going to his night and he would come through to Dunfermline to my parents' house and we would get stoned, listen to music and jam. I had quite a lot of hardware at the time – mixing desk, samplers etc and was studying sound engineering so it was a good education for me to hear a lot of new music and hone my studio chops. This became the foundation for the 6th Borough Project stuff.
What's he like to work with? Do ever clash on decisions?
It's always been an easy collaboration. Craig always brings something to the table that I probably wouldn't and vice versa. The combination of those elements gives it a unique flavour that wouldn't happen in our solo work. We never clash to be honest; I think we both have the view that if the other one thinks that a certain direction works best, then that's the path we take. We're not precious about our contribution because there's always another track around the corner.
I guess you and Craig are well used to working in separate countries on 6th Borough stuff. Do you miss being in the studio together physically, or does technology mean this is never an issue?
We've been remotely working for many years but I think having a foundation of working in the same physical space helped form how we collaborate now. 20 years ago it would have been extremely difficult to work remotely on stuff but now of course it's much simpler – although you do lose some of the dynamics of working in the same room.
How does the process of track conception begin between you and Craig, for example on the new EP. Which was the first track you worked on, and was the first step in its coming alive?
Mostly Craig will begin a track and send it to me, then I'll add or subtract some stuff and play around with the mix and send it back to him. We'll bounce back and forward like that until we're both happy.
Craig had done a bunch of tracks that had a pretty deep electronic vibe and I'd done some additional stuff on them before we felt they were close to being done. The intention was to put them out on Roar Groove unless we could find a good home for them elsewhere. But the only home we wanted elsewhere was Freerange or Delusions Of Grandeur – so we sent them to Jimpster. He came back straight away and said that he would love to get some new 6th Borough stuff back on Delusions, but they were a bit too deep and electronic for the label.
We really trust Jamie's taste and he gave us some great feedback that inspired us to take them in a more raw, disco, house direction. It was a pretty quick process from there to get them finished.
Do some tracks come together easier that others? On the Rhythm & Truth EP, did they just fall easily into place?
Yeah some tracks do come easier than others and with tracks where one of us hits a roadblock, the other one can jump in and take over and then pass it back. This keeps the inspiration going and keeps the process fun.
Tell us a bit more about your relationship with Delusions of Grandeur? How long have you known Jimspter? How much work have you done with him?
I guess around 2008 I booked Jamie with my friend Ali Herron (OOFT!) to play in a bar where we were doing events in Glasgow. Afterwards I sent Jamie a track I had done on my old label Five20East Records called "Need" (which eventually became the backing track for my edit of Gwen McCrae's "Keep The Fire Burning"). He liked it, and played it at Panorama Bar I think. I had just finished "The Soul Pt II" with Craig and sent it to Jamie to consider for Freerange but he felt it wasn't quite Freerange material – but he was starting a new label and asked if we would be up for releasing it on there.
Things really took off for me then as I had just started my Instruments Of Rapture label for the edits stuff and it was a perfect storm really with a bunch of stuff hitting at the same time.
How much time do you spend in the studio on average each day? Do you monitor yourself or do you regularly loose days in the vortex?
These days it's very sporadic as I have the day job through the week which is computer-based, so I really tend to avoid more screen-time after work as much as possible. I just do it when the inspiration hits and I'll blast through a few ideas then leave it for a bit.
I don't think I was more productive when I used to spend 12 hours a day in the studio; you can easily over-analyse things and ideas can quickly become overblown. So I just try and have fun and enjoy it when I have the inspiration.
Is it more of a beer or biscuits studio?
Definitely more biscuits these days. Although it usually takes a few beers before I get to the biscuits.
When you need to get out of the studio, what do you like to do to distract and relax?
I love to cook and listen to the radio. Mainly spoken-word podcasts or jazz or blues stuff. I can't listen to electronic music when I'm cooking as it distracts me, and I tend to deconstruct it. And then I'll read a book before I go to sleep to have some quiet time and wind down.
What's the view like from your window right now?
It's actually a really boring view of the back yard of our apartment block in Copenhagen. I was hoping to go to the beach today, but it's started pissing with rain so might tinker with some music instead.
If we ever get to Copenhagen, and want to hear some good music and get a cold beer, where should we head?
Well, you can get to our night "Top Buzz" at Culture Box on September 15th! Alternatively, Jolene is a great club here in the meatpacking district. And for drinks, The Barking Dog (thebarkingdog.dk) is a quiet little Mezcal and beer bar with great service and a nice vibe. And for cocktails and tunes there's Pulp (pulpbar.dk) or Bird (birdcph.dk) which are both bars which cosy vibes and good service.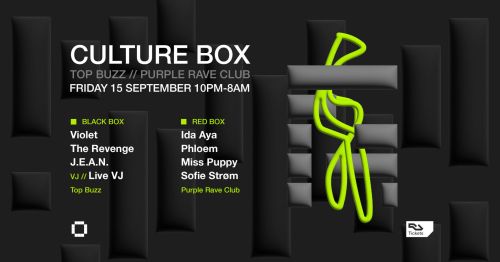 For more info on The Revenge, 6th Borough Project and Delusions of Grandeur please check:
The Revenge Soundcloud: https://soundcloud.com/the-revenge
Roar Groove Shop: https://roargroove.com/
6th Borough Project Facebook: https://www.facebook.com/6thboroughproject
6th Borough Project Soundcloud: https://soundcloud.com/6thboroughproject
Delusions of Grandeur Facebook: https://www.facebook.com/delusionsofgrandeurrecords
Delusions of Grandeur Soundcloud: https://soundcloud.com/delusionsofgrandeur
Delusions of Grandeur Instagram: https://www.instagram.com/delusionsofgrandeurrecords/
Love this? Check out more from 6th Borough Project HERE
Like what you hear? To help support LV Online buy us a coffee via Ko-FI. Click HERE
Tags:
6th Borough Project
,
Delusions of Grandeur
,
Jimpster
,
The Revenge