Conan Liquid Presents The Crates Motel Collective – Gotta Scratch [Tropical Disco Records]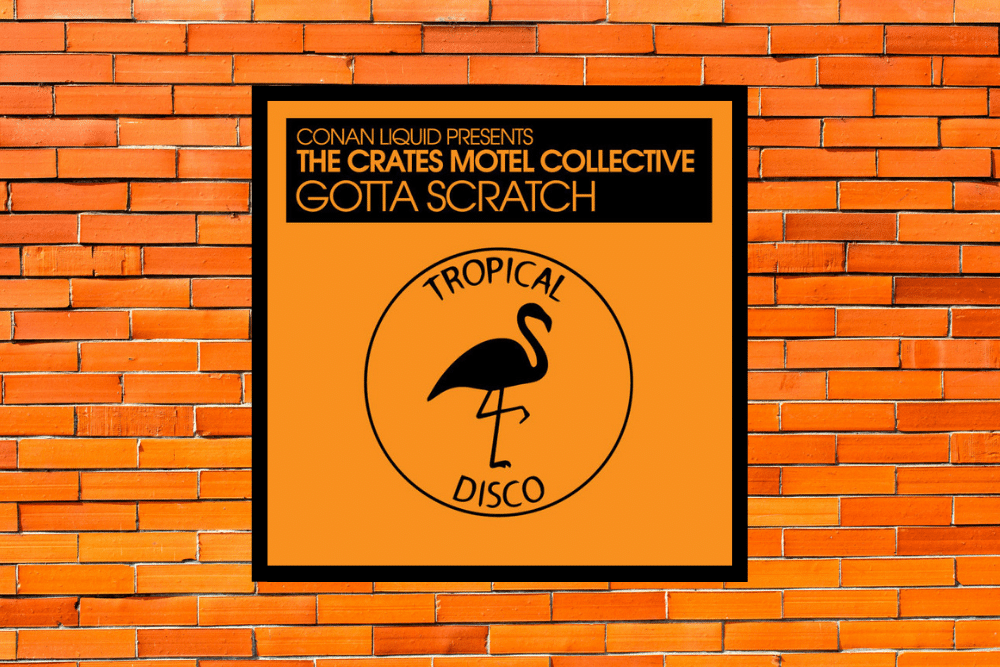 Conan Liquid Presents The Crates Motel Collective – Gotta Scratch [Tropical Disco Records]
Like what you hear? To buy us a coffee and help support LV Online via Ko-FI click HERE
Tropical Disco Records continue their golden 2020 run with a sublime outing from Conan Liquid's 'Crates Motel Collective'. Gotta Scratch is a scintillating slice of instrumental disco edged house music with more than a touch of classic MFSB running through it's DNA.
Packed from head to toe in it's finest funk outfit this is a track which combines energy packed keys with hypnotic percussive breaks and a ridiculously sweeeeet groove of a bassline.
I dare you not to smile!
Love this? Check out our Disco and House playlists HERE
For more info please check
Conan Liquid Facebook: https://www.facebook.com/c.liquid/
Conan Liquid Soundcloud:https://soundcloud.com/conanliquid
Conan Liquid Instagram: https://www.instagram.com/conanliquid/
Conan Liquid Twitter: https://twitter.com/conanmanchester
Tropical Disco Facebook: https://www.facebook.com/TropicalDiscoRecords
Tropical Disco Soundcloud: https://soundcloud.com/tropicaldiscorecords
Tropical Disco Records Instagram: https://www.instagram.com/tropicaldiscorecords/
Tropical Disco Bandcamp: https://tropicaldiscorecords.bandcamp.com/
Tags:
Conan Liquid
,
disco
,
Tropical Disco Records