LV Premier – Platinum City – Nothing But The Music [Midnight Riot]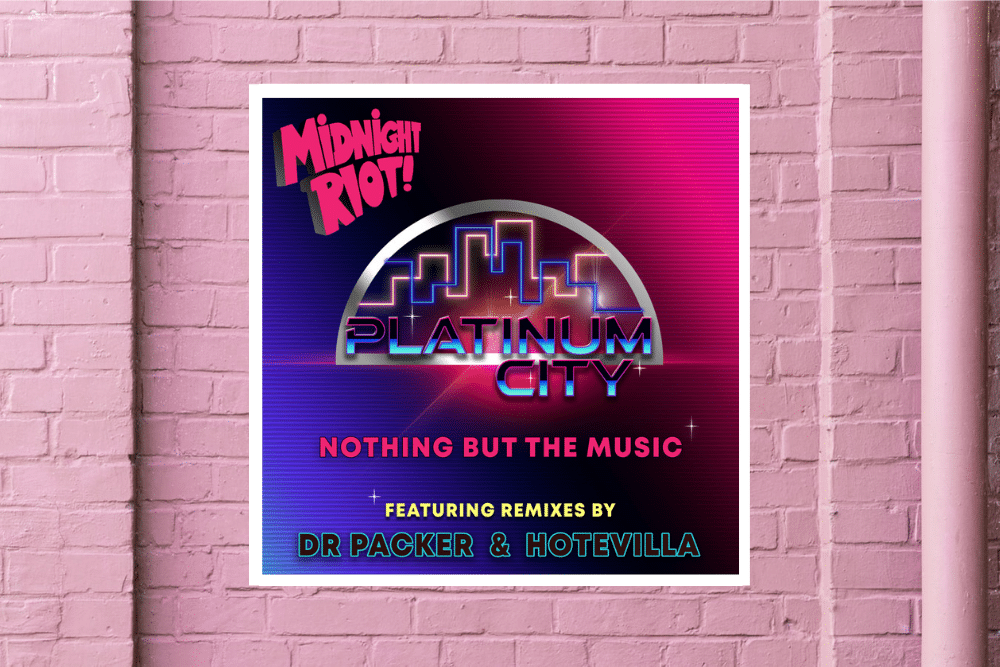 LV Premier – Platinum City – Nothing But The Music [Midnight Riot]
Like what you hear? To buy us a coffee and help support LV Online via Ko-FI click HERE
Hot on the heels of their monster track Change which got us all hot and bothered back in August and which you can check HERE Platinum City have now delivered another screamer in the shape of The powerful disco soul bomb Nothing but the Music. Coming in hard with remixes from Dr Packer and Hotevilla this is another sure fire chart topper for the duo.
Midnight Riot have delivered a beautifully rounded package of mixes. Leading off events Dr Packer injects some synth goodness into his mix crafting a chugging monster of a groove, it's a track which it's easy to get lost in as he adds in synth stabs vocal drops, guitar licks and euphoric brass into the mix. A dancefloor floor smash for sure.
Our premier today is the original mix which is full of feel-good bounce. Making the most of the string runs it builds up beautifully teasing the vocal and leading the way with wah guitar. This one has that 60's soul grit running deep but reimagined through the lens of late 70's disco and 2020 production tricks. It's another very tasty track!
Closing the EP out Hotevilla take things down a notch creating an immersive and warm Balearic style disco groove. Adding in some ace keys's it's a track for those beach moments, warm and inviting like a Mediterranean summers evening.
You can grab it this Friday as a Traxsource exclusive via: https://www.traxsource.com/title/1455821/nothing-but-the-music
Love this? Check out our Disco and House playlists HERE
For more info check:
Platinum City Facebook: https://www.facebook.com/Platinum-City-111789567249323/
Jaegerossa Soundcloud: https://soundcloud.com/phil-rose-1973
Midnight Riot Facebook: https://www.facebook.com/MidnightRiotRecords/
Midnight Riot Soundcloud: https://soundcloud.com/midnight-riot-records
Midnight Riot Instagram: https://www.instagram.com/midnightriotrecords/
Midnight Riot Twitter: https://twitter.com/MidnightRiotRec