Le Visiteur Selects – Vinyl Heat November 2020 – Juno Records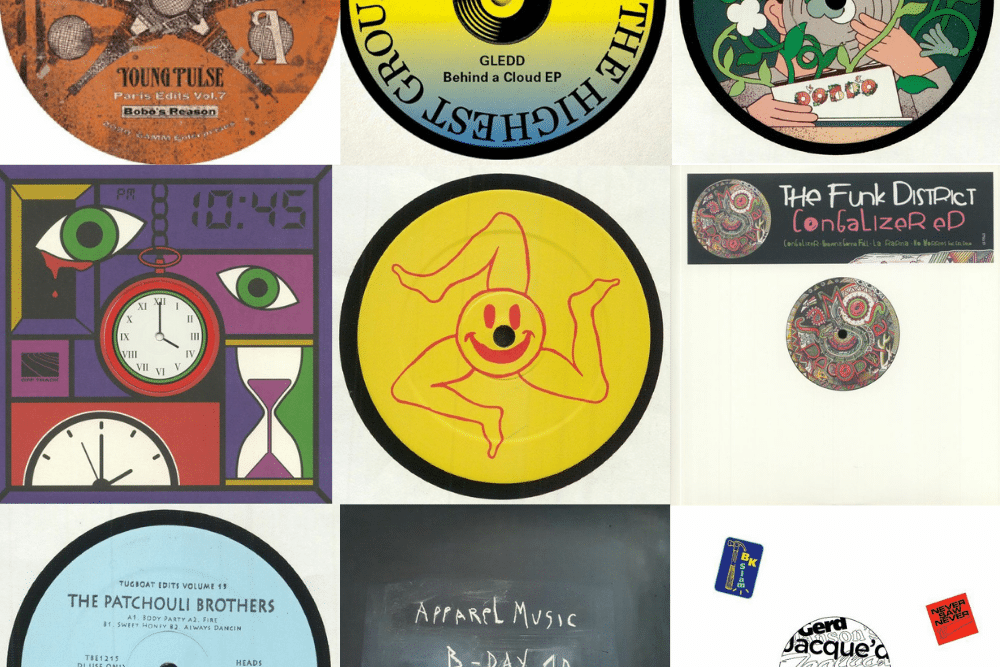 Le Visiteur Selects – Vinyl Heat November 2020 – Juno Records
Like what you hear? To buy us a coffee and help support LV Online via Ko-FI click HERE
Check out the full Le Visiteur Selects Juno chart via: https://www.juno.co.uk/charts/dj/1373383-Le_Visiteur_Online/6537791-Chart
For our second vinyl update we are heading back to Juno Records to list some of the finest wax cuts which have landed in the last few weeks along with a few releases which are just about to drop and a couple of back catalogue 12's which we think you should be pick up before they disappear forever.
As always it touches on all the musical strands of house, disco and deep house that I cover on LV online and features some of Le Visiteur Online's favourite artists including Felipe Gordon, Young Pulse, Scruscru. The Patchoulli Brothers, Jaques Renualt, Dimitri From Paris and Rahaan as well as a couple of releases from The Funk District, one just out and one landing soon. We recently featured his Congalizer EP HERE and premiered Heaven Is Gonna Fall from the EP a few days ago.
Sitting at the top of the pile this month is Young Pulse's latest Paris Edits Vol 7 for the always brilliant Gamm, its a label which features a couple of times in the chart. The Paris Edits have been a brilliant series and I'm always a sucker for those energy packed Philly edged disco vibes so Bobo's Reason ticks all the boxes here. Expect to hear this one in Le Visiteur club sets once that's a thing again.
On the house tip there are huge releases for Heist Recordings with their 50th EP from Detroit's Scan 7, Outplay with their Scruscru vs Meowsn 12″, Selections Movement EP and another EP we featured recently in the shape of Felipe Gordon and Will Buck's I Think It's Too Late. You can check out my review of that bomb HERE
Taking things a little deeper Zepherin Saint's Resurrection EP is just dripping with atmosphere. Likewise for the whole of Apparel Music's 10th Birthday album which I covered HERE. You can check out Marcel Vogel & Tim Jules Take Me Back from the album below.
Also standing out is Dobro's first ever release featuring a long list of production talent, Scruscru popping up again there along with Sune, the super hot Tilman, Yann Polewka, Iner and Sune. The Mr Ho remix of Romain FX's Ke AI is also worth noting, it's a serious slice of Acid House.
Lower down the chart but by no means any less in quality there are some very tasty 80's edged soul cuts from Eighties Ladies, The Whole Truth and Stinger J which are definitely worth and look and a couple of more chill releases from Giovanni Damico and a brilliant double header from Kraak & Smaak / Turbotito which are taken from an incredible upcoming album on the How Do You Are? label.
With Boogie Angst's Boogie Beats Vol 2 ticking the boxes on the Nu Disco Front and Dimitri From Paris adding some slap and tickle to The Shapeshifters Finally ready for a hands in the air moment hopefully I've packed in something for everyone.
Grab them quick before they disapear and I'll see you next month x
Check out the full chart via: https://www.juno.co.uk/charts/dj/1373383-Le_Visiteur_Online/6537791-Chart or in the player below:
Tags:
disco
,
felipe gordon
,
house music
,
Juno Records
,
Le Visiteur Selects
,
marcel vogel
,
The Funk District
,
vinyl