LV Premier – Night Giants – Twist & Drop (Paper Street Soul Remix) [Sprechen Music]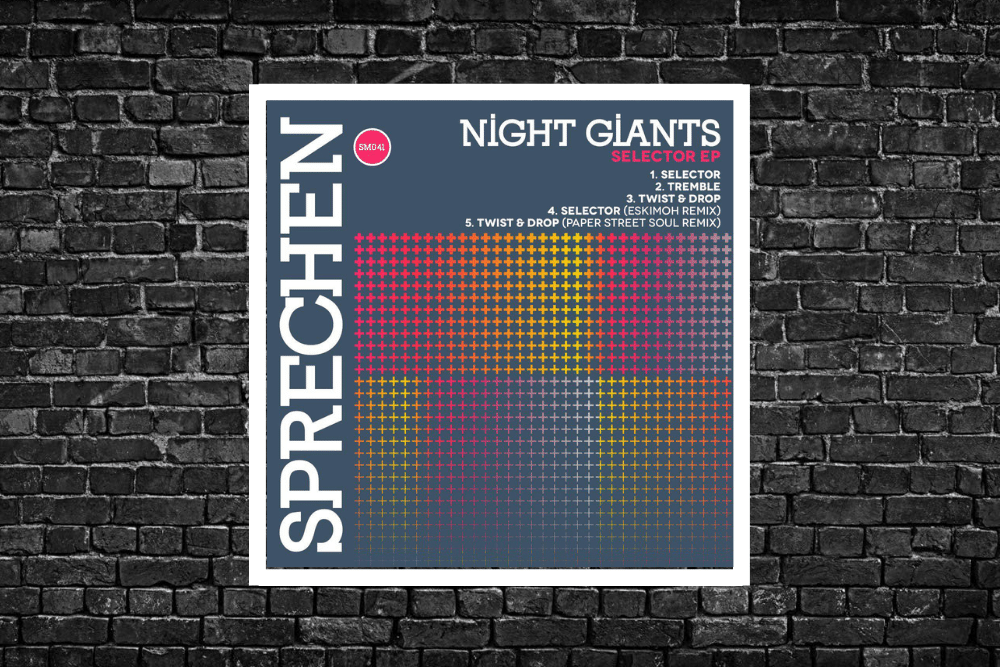 LV Premier – Night Giants – Twist & Drop (Paper Street Soul Remix) [Sprechen Music]
Landing back on Sprechen after a very brief hiatus, energetic UK electronic duo Night Giants have a brand new five track EP just about to land featuring three tight originals and two hot remixes from Eskimoh and Paper Street Soul.
Having seen Night giants live pre-covid I can attest to the power and energy that they put into their live shows and I would highly recommend catching them live once going to events becomes a thing again.
Our premier today is the Paper Street Soul Remix of Twist and Drop. They are a production team who have had a great 2020 in their own right. Their remix here has a sublime laid back electro feel, if you can imagine the Wild Style era brought bang up to date and combined with subtle touches of synth edged Scandinavian Nu Disco then you start to get the feel. It's warm and inviting, with groove all day long.
Across the EP Night Giants ably demonstrate both their club energy in the shape of techno edged bomb Selector and the throbbing groove of Twist and Drop and also their euphoric side with the powerful Tremble. Closing out the EP is Eskimoh's DnB rendition of Selector, another well crafted remix which ticks all the boxes.
All together this is another beautifully rounded EP from and act we expect very big things from as they push into 2021.
Grab the EP on digital and super limited edition cassette via: https://sprechen.bandcamp.com/
For more info check:
Night Giants Facebook: https://www.facebook.com/nightgiants
Night Giants Soundcloud: https://soundcloud.com/nightgiants
Night Giants Instagram: https://www.instagram.com/nightgiants/
Night Giants Twitter: https://twitter.com/nghtgnts
Paper Street Soul Facebook: https://www.facebook.com/paperstreetsoul/
Paper Street Soul Soundcloud: https://soundcloud.com/paperstreetsoul
Paper Street Soul Instagram: https://www.instagram.com/paperstreetsoul/
Sprechen Facebook: https://www.facebook.com/SprechenMusic/
Sprechen Soundcloud: https://soundcloud.com/sprechenmusic
Sprechen Instagram: https://www.instagram.com/sprechenmusic/
Sprechen Twitter: https://twitter.com/sprechenmusic
Tags:
Electronic
,
Night Giants
,
Paper Street Soul