Yam Who? – Disco Juice – November 2020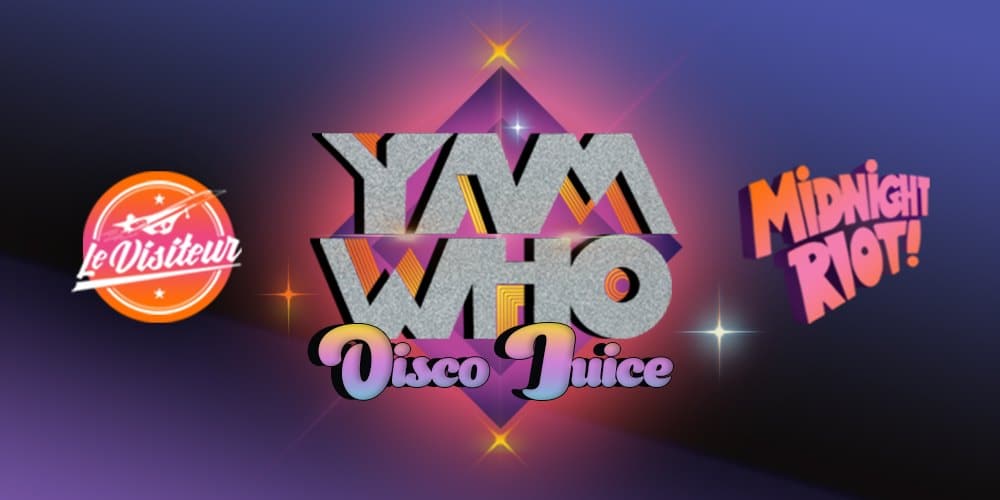 Yam Who? – Disco Juice – November 2020
After a huge feature in October which kept bubbling all month we are very pleased to invite Yam Who? back for his second Disco Juice round up of all that is good in the disco universe. Its been another classic month for Yam Who's Midnight Riot and Black Riot labels with Carl Cox and Purple Disco Machine spinning label tracks on their streams and a rare socially distanced sold-out gig at Manchester's Freight Island. Meanwhile Mark Brickman's Rise hit the top spot on Traxsource and all this on the back of Yam Who's Remixes And Productions album also getting Traxsource more than a little hot under the collar at the start of the month.
You can check out what's happening on the Midnight Riot release front here: https://www.traxsource.com/label/12446/midnight-riot
You can also check out Yam Who's October Disco Juice packed full of serious heat here: https://levisiteuronline.com/featured-artists/yam-who-disco-juice-october-2020/
Anyhow its time to get down to business with Yam Who's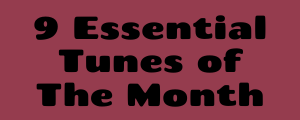 Kenny Lynch – Half The Day Is Gone & We Haven't Earned A Penny (Ashley Beedle Remix)
[Satril]
What do The Brill Building, Cilla Black, Paul McCartney and the Caister Soul Weekender all have in common? Well it's the dapper dan Kenny Lynch, the recently deceased UK actor, singer & songwriter. His obscure British boogie classic has been remade by Ashley Beedle who completely rearranges the song with a sparse funky guitar, tight disco beats and glorious piano throughout from wizard Darren Morris, The result is a piece of sunshine that would no doubt put a massive smile on Kenny's face.
Grab it on Pre-Order from: https://www.juno.co.uk/products/kenny-lynch-half-the-days-gone-we/771112-01/
Ashley Beedle Facebook: https://www.facebook.com/ashleybeedle/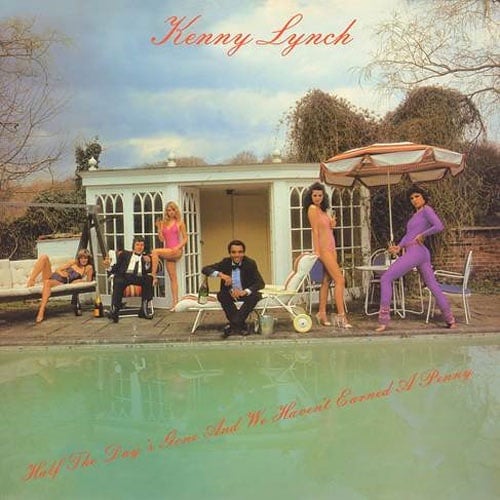 Head  – Two Tribes
[Ladyballs Records]
'Head' super cast consists of New York Disco Queen Amy Douglas, London Disco icon Jim Stanton of Horse Meat Disco, vocalist Steven Klavier, spoken word artist Cat P, Mexican hot stuff DJ Paurro and veteran Tim Wagner on production duties. Their cover of Frankie Goes To Hollywood's Two Tribes comes complete with a hard hitting video that debuted alongside the release on 30th October.
Head Instagram: https://www.instagram.com/head.nyc/ 
Ladyballs Records Instagram: https://www.instagram.com/ladyballsrecords/
Theo Kottis – Seventies
[Skint]
Theo Kottis delivers an uplifting disco tinged house record with, Seventies. Theo's aim was to create something fun and carefree, intended for clubs but he hopes this track that can be enjoyed at home for now! With easy-going sing-along lyrics this one will bring some light relief to your days and having a legendary Mike Dunn sample in there makes this one extra special.
Theo Kottis Facebook: https://www.facebook.com/theokottismusic/
Skint Facebook: https://www.facebook.com/skintrecords/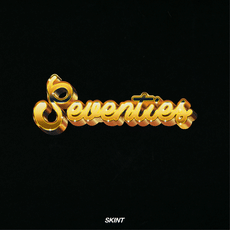 Situation ft Andre Espeut – You're Not Here
[Situationism]
A couple of the years in the making, Situation & Andre Espeut join forces again for You're Not Here. This collaboration sees Andre combine effortlessly with the Situation collective who enlist Robin Lee (Faze Action) on strings and a crew of A-List session musicians. Remixes come courtesy of Ron Basejam and Chevals who create two stunning reconstructions both worthy of your listening ears.
Situationism Facebook: https://www.facebook.com/Situation.Sound/
Andre Espeut Facebook: https://www.facebook.com/andre.espeut.5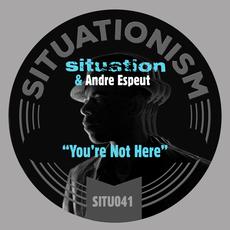 Mick Fousé feat Tiana Kruskic – Heart. Veins. Head (The Reflex & Joey Chicago Remixes)
[Peppermint Jam]
Talented new artist Mick Fouse from Hanover delivers a contemporary soul masterpiece with the help of songstress Tiana Kruskic. Remix meister The Reflex delivered his signature soulful edit treatment and Joey Chicago comes in with a bumper that no doubt will keep all the club heads happy too.
Peppermint Jam Facebook: https://www.facebook.com/peppermintjam/
Tiana Krustic Facebook: https://www.facebook.com/tianakruskic/
Platinum City – Nothing But The Music
[Midnight Riot]
Midnight Riot proudly presents Nothing But The Music, the follow up single from Platinum City (Phil Rose & Nathan Calderbank). Included in this package are 2 stunning remixes from Australia's Dr Packer and France's Hotevilla. Packer goes deeper & darker, twisting the sonics to perfect one of his most epic mixes so far. Hotevilla heads towards the sun, adding those uplifting keys that can only mean one thing, the good times are coming!
Platinum City Facebook: https://www.facebook.com/Platinum-City-111789567249323/
Dr Packer Facebook: https://www.facebook.com/drpackeredits/
Midnight Riot Facebook: https://www.facebook.com/MidnightRiotRecords/
The Vision – The Vision
[Defected Records]
A musical marriage between Ben Westbeech and Kon has been behind a number of the most meaningful dance releases of the last twelve months. Striking the balance between classic and contemporary, the duo present their debut album, The Vision. Dedicated to creating honest records, that shines through on this LP, its impeccable craftsmanship demonstrated through a meandering mix of soul, disco, house and funk across 14 tracks.
The Vision Facebook: https://www.facebook.com/thevisionishere
Defected Records Facebook: https://www.facebook.com/DefectedRecords/
Los Charly's Orchestra ft Xantone Blacq – Fly Away (Seamus Haji Club Remix)
[Imagenes Recordings]
Seamus Haji takes the Jazz-Funk-Disco meaning to a whole new level with an epic remix of Los Charly's Orchestra Fly Away. Featuring London's Xantone Blacq on vocals they prove why music is that magical thing, keeping the collective dream alive when like-minded souls unite to push things forward and to keep it rolling in these dark times.
Los Charly's Orchestra Facebook: https://www.facebook.com/LosCharlysOrchestra/
Seamus Haji Facebook: https://www.facebook.com/seamushaji
Imagenes Recordings Facebook: https://www.facebook.com/imagenesrecordings/
AC Soul Symphony – Manhattan Skyline
[Z records]
Z Records don Dave Lee morphs into his AC Soul Symphony alias to deliver a string heavy, epic orchestral production that harks right back to the golden era of disco. 'Manhattan Skyline' clocks in at 11 minutes and progresses through many sections, breaks and solos, always building in intensity to a climatic end that will have you yearning for the dancefloor.
Dave Lee Facebook: https://www.facebook.com/daveleezr/
Z Records Facebook: https://www.facebook.com/thezrecords/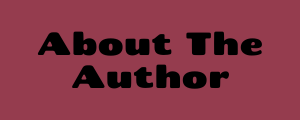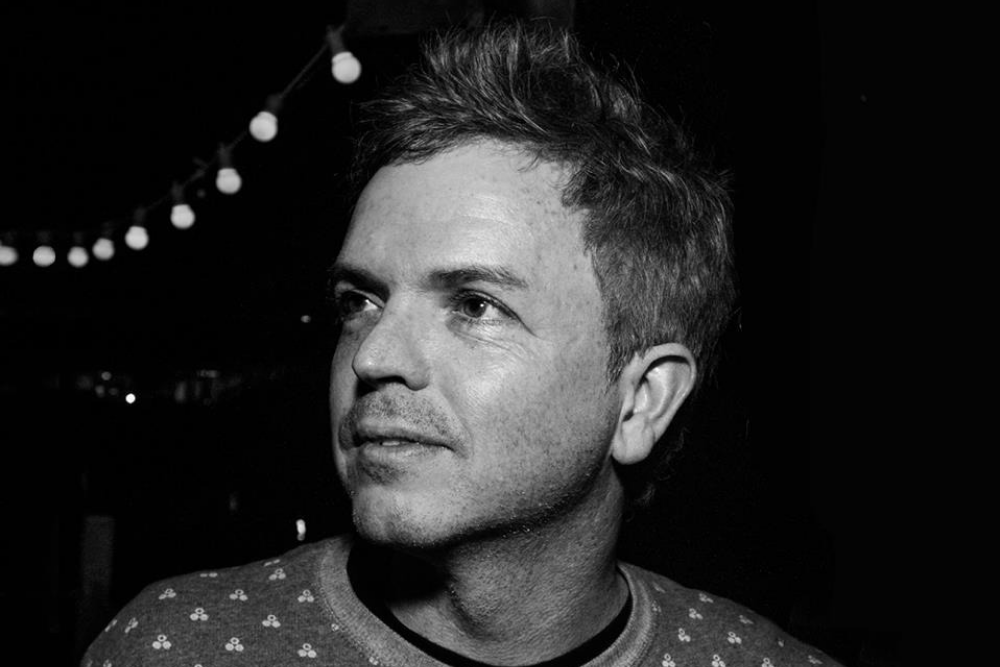 Yam Who?
Yam Who is a DJ, producer, label boss at Midnight Riot and ISM Records and one half of Glitterbox signed Qwestlife.
For more info please check:
Yam Who Facebook: https://www.facebook.com/YamWhoPage/
Yam Who Soundcloud: https://soundcloud.com/yam-who
Yam Who Instagram: https://www.instagram.com/yamwho/
Yam Who Twitter: https://twitter.com/yamwho
Tags:
disco
,
yam who