Cor.ece – Possibly Impossible (Crackazat Remix) [Razor-N-Tape]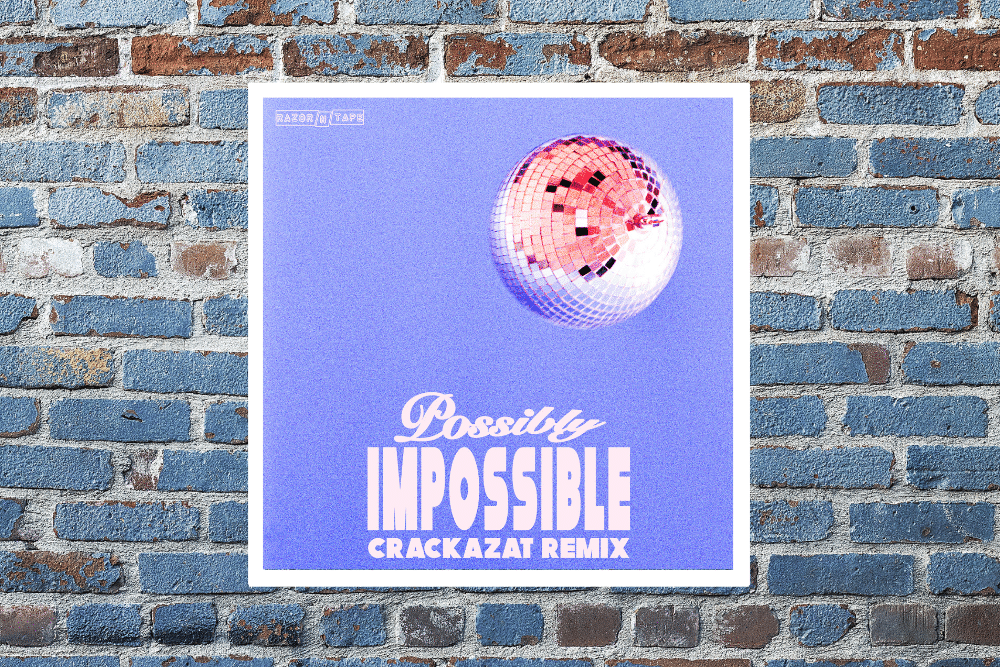 Cor.ece – Possibly Impossible (Crackazat Remix) [Razor-N-Tape]
Like what you hear? To help support LV Online buy us a coffee via Ko-FI. Click HERE
Cor.ece recently had starring roles on Honey Dijon's Unleash and Work which landed via Defected. Now he's stepping out on his own and with a little help from JKriv on production duties he has delivered a bubbling slice of hook laden deep soulful house in the shape of Possibly Impossible which also features the excellent Dave Giles II alongside him on vocals. A fierce bassline, which adds grit to the soul, and laser synths both perfectly frame the incredible vocal talents for which he is rapidly becoming renowned for.
Our premier today see's Crackazat on remix duties taking the track off into deliciously soulful territory with his trademark jazzy flourishes giving Possibly Impossible a wonderfully sumptuous feel. Add in some deft percussion, lots of groove and subtle Hammond stabs and together they have created a truly timeless track.
A stunning release all around for Cor.ece & Razor-N-Tape.
Possibly Impossible is out now, grab it from: https://razor-n-tape.fanlink.to/PossiblyImpossible
For more info please check:
Cor.ece Facebook: https://www.facebook.com/Cor.eceMusic
Cor.ece Instagram: https://www.instagram.com/cor.ece/
Cor.ece Twitter: https://twitter.com/MrCorece
Dave Giles II Facebook: https://www.facebook.com/davegiles2nd
Dave Giles II Instagram: https://www.instagram.com/davegilesii/
Dave Giles II Twitter: https://twitter.com/DaveGilesII
Crackazat Facebook: https://www.facebook.com/crackazatmusic
Crackazat Soundcloud: https://soundcloud.com/crackazat
Crackazat Instagram: https://www.instagram.com/crackazat
Jkriv Facebook: https://www.facebook.com/jkrivmusic
Jkriv Soundcloud: https://soundcloud.com/jkriv
JKriv Instagram: https://www.instagram.com/jkriv/
JKriv Twitter: https://twitter.com/jkriv
Razor-N-Tape Facebook: https://www.facebook.com/RazorNTape/
Razor-N-Tape Soundcloud: https://soundcloud.com/razor-n-tape
Razor-N-Tape Instagram: https://www.instagram.com/razorntape/
Razor-N-Tape Twitter: https://twitter.com/RazorNTape
Love this? Check out more from Razor-N-Tape here
Tags:
Cor.ece
,
crackazat
,
razor n tape
,
soulful house