Crackazat Releases On Freerange Records. Le Visiteur asks him to 'Empty His Bag'.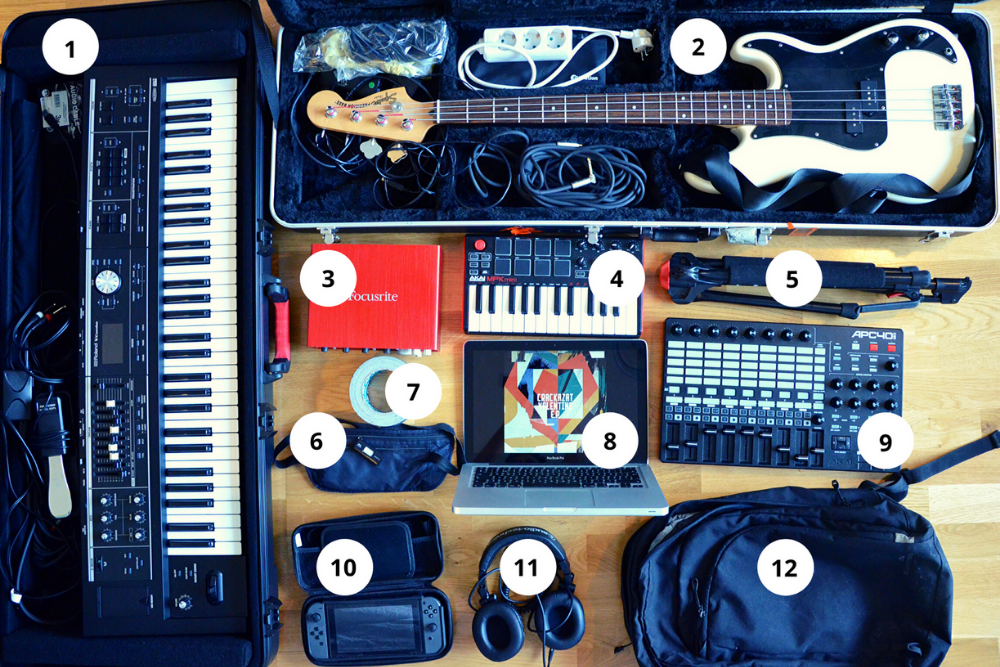 Crackazat releases on Freerange Records.
Le Visiteur asks him to 'Empty His Bag'.
Definitely one of our favourite artists of the last few years a new Crackazat release is always greeted with much anticipation in the LV office and most especially when we heard that he was teaming up with the excellent Freerange Records on his latest release. A well known lover of Jazz it's a fluid music form which Crackazat regularly incorporates flourishes from into his tracks. Over the last couple of years he has also been developing his one man live show which see's him take to stage with his quitar and keyboards playing over his trademark club beats. It's a show which has earned rave reviews.
His latest release the Valentine EP drops on 31st January and perfectly showcases this live electronic nous.
Lead track Valentine has those jazzy overtones via smooth keys and synth flourishes but equally it has some brilliant vocal samples and the drum programming which leaves no doubt that this is a track destined to crack clubs across the globe. Wonderful work.
Back of my heart is deeper, a swirl of electronica with a powerful looped up synth motif. Again the drums are top class, a thumping roadmap to the centre of the dancefloor.
On the flip I heard you is packed with hypnotic groove and is another masterclass in drum programming. Closing the EP out Detroit producer Patrice Scott takes Back of my heart off deeper still. His mix is wonderfully emotive. Again swirling beats and hypnotic keys abound.
You can grab the full EP from: https://freerangerecords.bandcamp.com/album/valentine-ep
To celebrate release of the EP we asked Crackazat  to give us a glimpse into his gig bags to give us an idea of what he takes on the road in order to bring his live show to life.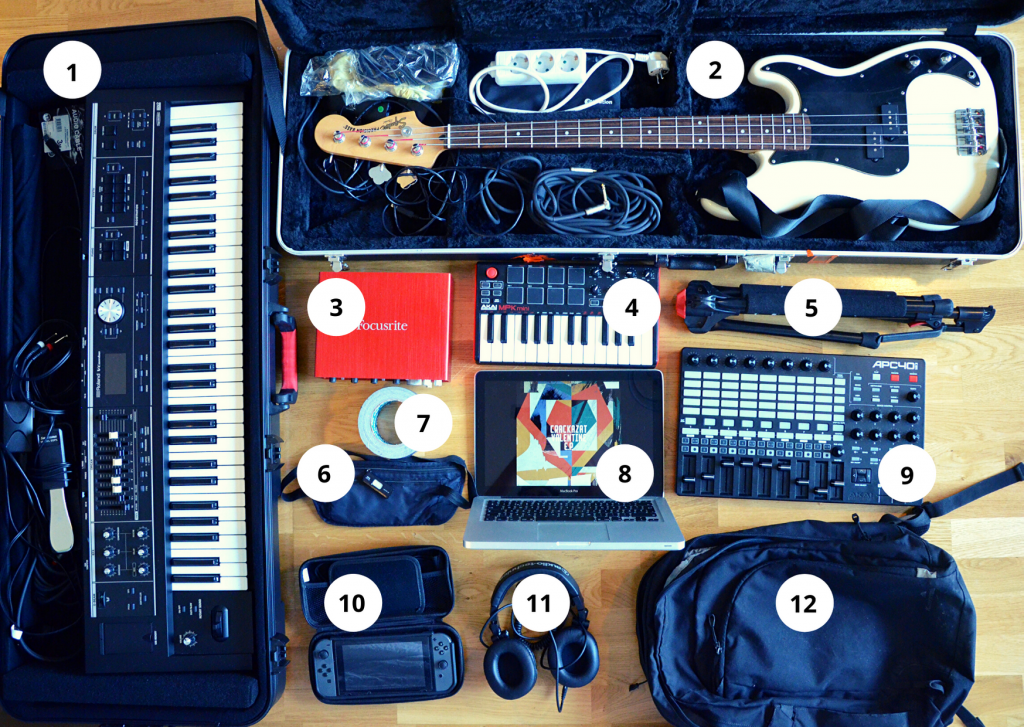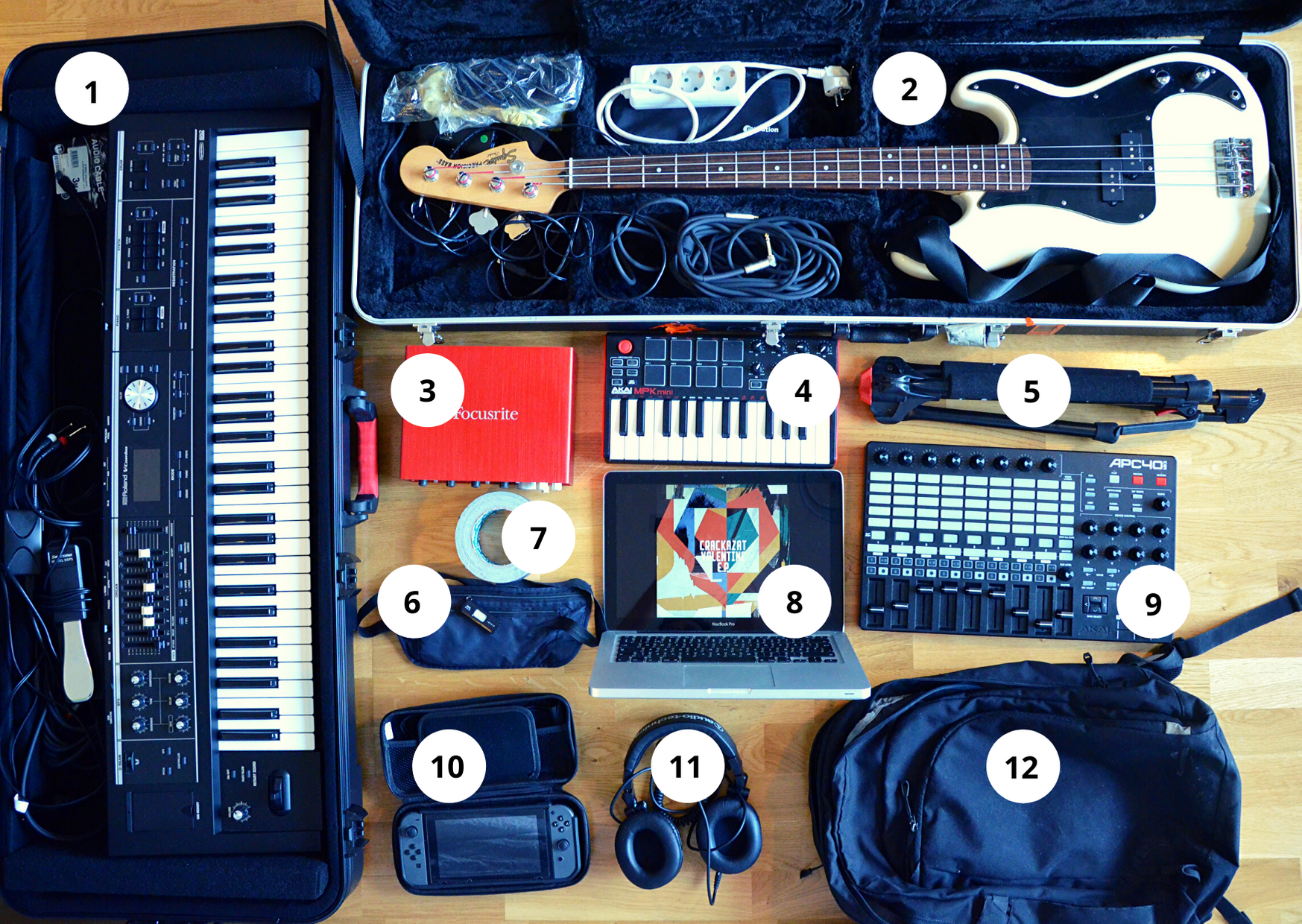 1. ROLAND VR COMBO 09
The newest addition to my live set up. Up until this point I have only used midi keyboards. This Roland replaced my Novation Xiosynth which broke after 15 years of honourable service. I'm really enjoying the Roland and I'm using it mainly for live Rhodes, Piano & Organ. It's slowly making it's way in to my productions as well.
2. SQUIRE PRECISION BASS
Currently replacing my broken Fender Precision. I really like it's sound, and it has featured on many of my releases.
3. FOCUSRITE SCARLETT 4i4 SOUNDCARD.
I Love this soundcard and I use it for both live and home recording. When playing live I use it for keyboard and bass inputs, and my main audio output to the mixing desk
4. AKAI MPK Mini MK2
I bought this little keyboard 5 years ago to give give me access to all my midi melody sounds within my songs. Since then I've mapped the pads for FX and percussion sounds, making it a more unique live instrument.
5. ULTIMATE SUPPORT BASS GUITAR STAND
A super compact bass stand that fits inside my keyboard case. It can also fit in a fridge but that hasn't been necessary yet.
6. TRAVEL BELT
Known by many as a passport fanny pack. On top of it is my USB stick with all my music I use for Djing and live set emergencies (I have luckily not had to use it for the latter yet).
7. GAFFA/DUCK TAPE
Often not needed but currently in the bag incase I need to secure cables and wires.
8. MACBOOK PRO 2012
Simply put this is the epicentre of everything in my work life. I use it for both live and home production. Almost all my work is done with Ableton along-side a couple of nostalgic tools in Reason.
9. AKAI APC 40
A fantastic tool for navigating through my live set. I use it to scroll through my songs, control effects and for looping.
10. NINTENDO SWITCH
I usually end up playing this on the journey home, as I'm usually busy making final adjustments to my live set when I'm outbound.
11. AUDIO TECHINCA ATH-M50X
I've been using Audio Technica's for as long as I can remember. As I produce without monitor speaker's they are crucial to everything I do. I'm on my second pair in 13 years.
12. STATE OF THE ART KATHMANDU RUCKSACK
A very spacious bag. Within it I fit items 3,4,8,9 10, and 11!
For more info on please check:
Crackazat Facebook: https://www.facebook.com/crackazatmusic
Crackazat Soundcloud: https://soundcloud.com/crackazat
Freerange Facebook: https://www.facebook.com/FreerangeRecords/
Freerange Soundcloud: https://soundcloud.com/freerangerecords
Tags:
crackazat
,
Empty Your Bag
,
freerange records