LV Premier – Massey Feat. KimoKal – Two 2 Tango [Sprechen Music]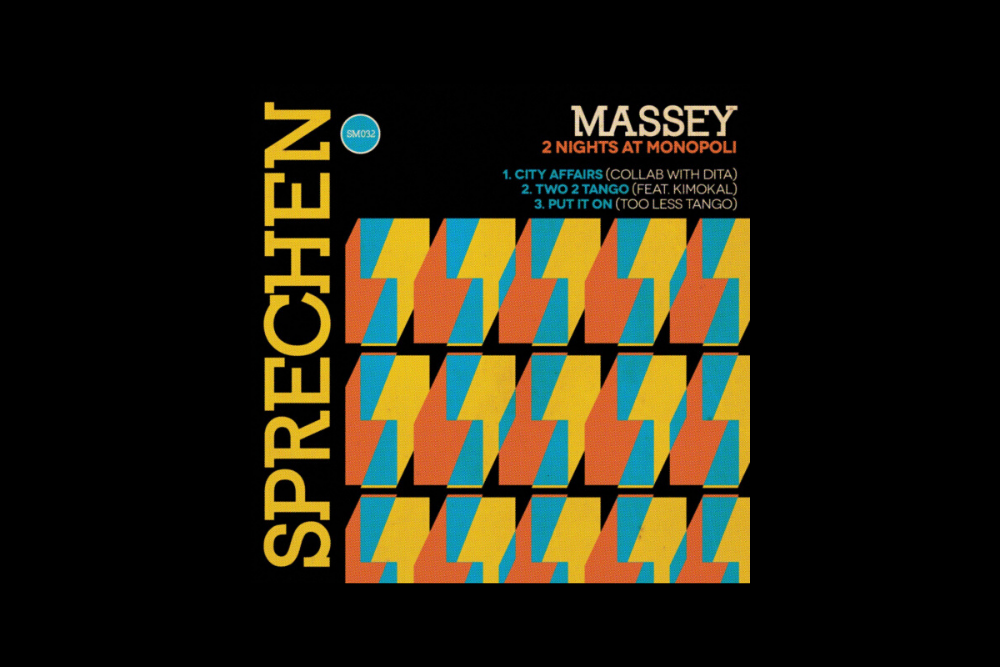 LV Premier – Massey Feat. KimoKal – Two 2 Tango [Sprechen Music]
On the back of an absolute monster of year in 2019 one of LV Online's favourite labels, purveyors of a proper electronic music smorgasbord of across the board cuts, Sprechen Music are back with a super hot EP from label boss Massey.
Titled 2 Nights At Monopoli it's packed with three serious slabs of electronic goodness and is another result of Sprechen's recent Jakarta hook up which spawned the Jakarta Connections EP at the end of 2019.
Lead track City Affairs see's Massey in playful mood as he collaborates with Dita. Thumping drums, Asian themed key loops, acid licks, vocal chants and a monster bassline. It's the very definition of earworm. Expect some crazy dancing to ensue when this one drops.
Our premier today is Two 2 Tango features vocals from Kimokal. This one is a huge disco house stomper. 70's esque string runs, porn funk keys and a stand out vocal. Disco house as seen through the 2020 lens. Surely a track which will get picked up for specialist radio.
Finally we have Put It On (Too Less Tango) a stipped back version of Two 2 Tango but with some great sample addition's it's just as hooky and just as likely to cause serious dancefloor damage.
Massey recently put together put together a very fine mixtape for us check it here: https://levisiteuronline.com/music/lv-mixtape-066-massey-a-sprechen-selection/
Love this? Check out our disco and house playlists HERE
For more info check out:
Sprechen Facebook: https://www.facebook.com/SprechenMusic/
Sprechen Soundcloud: https://soundcloud.com/sprechenmusic
Tags:
Chris Massey
,
Massey
,
Sprechen Music