LV Premier – Crystal Waters & Soul Central Ft Robin S – Love One Another (Crackazat Hump Mix)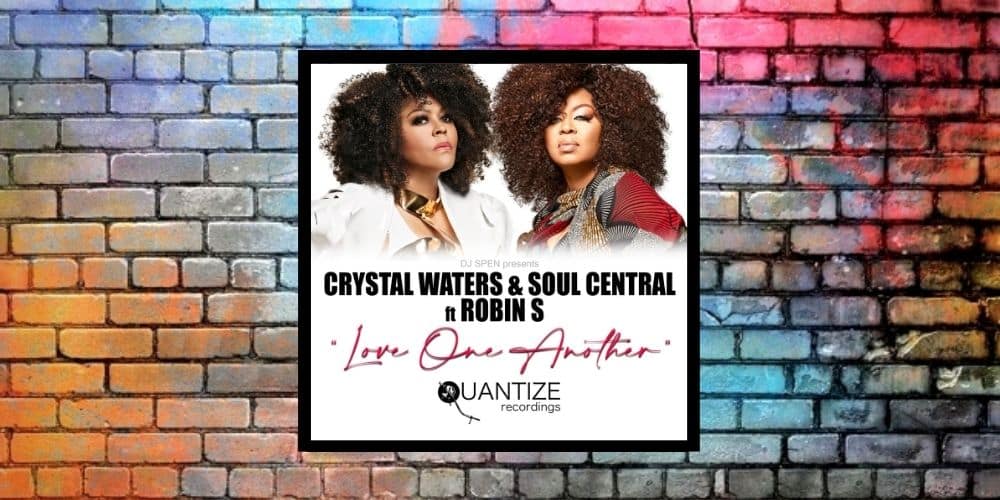 Featuring something of a production and vocalist dream team, today's premier see's a host of Le Visiteur favourites getting involved as Soul Central and Crystal Waters drop Love One Another, with no other than Robin S lending her vocal skills. To top it all off, one of the artists of 2022, Crackazat steps up on the remix front and it's all landing via DJ Spen's Quantize label.
Our premier today is Crackazat's 'Hump' mix which see's him channel the gods of 90's house to deliver a bumpy dubby gem which dispenses with the vocals in favour of creating a track packed with dancefloor groove. Still with a discernible Crackazat jazzy flourish vibe wise, this one is pretty timeless.
Crackazat has delivered five mixes in total on the package, three of which are available right now, including a delectable vocal mix and a classy vocal dub. It's a package that completely and unashamedly wears it's love for 90's house on it's sleeve.
It's out now as a Traxsource premier. Grab it here: https://www.traxsource.com/title/1923440/love-one-another-the-remixes
For more info on Crystal Waters, Soul Central, Crackazat & Quantize please check:
Crystal Waters Soundcloud: https://soundcloud.com/crystal-waters-official
Crystal Waters Intagram: https://instragram/crystalwaters
Soul Central Facebook: https://www.facebook.com/soulcentral.official/
Soul Central Soundcloud: https://soundcloud.com/soulcentralofficial
Soul Central Instagram: https://www.instagram.com/soulcentral.official/
Crackazat Facebook: https://www.facebook.com/crackazatmusic
Crackazat Soundcloud: https://soundcloud.com/crackazat
Crackazat Instagram: https://www.instagram.com/crackazat
Quantize WWW: http://www.quantizerecordings.com
Quantize Facebook: https://www.facebook.com/QuantizeRecordings/
Quantize Instagram: https://www.instagram.com/quantizerecordings
Quantize Twitter: https://twitter.com/QRecordings
Love this? Check out more from Quantize HERE
Tags:
Crystal Waters
,
Love One Another (Crackazat
,
Quantize Recordings
,
Robin S
,
Soul Central