Dan Only – Le Visiteur Featured Artist and Mixtape 044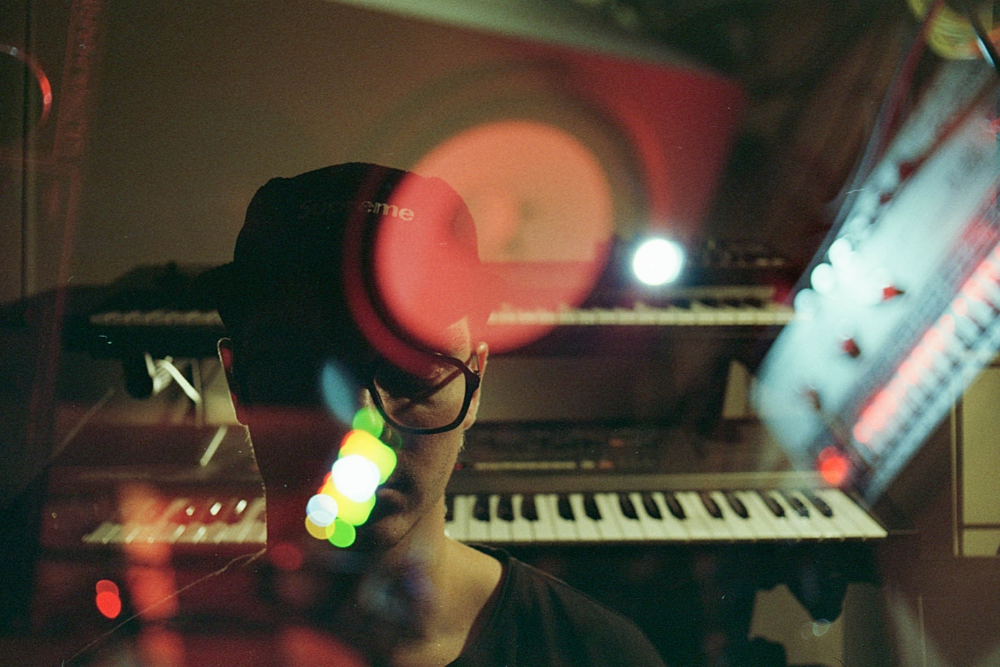 Dan Only – Le Visiteur Featured Artist and Mixtape 044
Based in Toronto, Dan Only has a brilliant new EP coming out with Dirt Crew following up his excellent 'Wurly Chronicles EP' which they released at the end of 2018. You can check it and pre order now via: https://www.dirtcrew.net/collections/frontpage/products/dan-only-fragments-ep
Apart from his work for Dirt Crew, Dan has also released music on tastemaker labels New Kanada, Haŵs & NDG208.
A self-confessed studio and equipment obsessive, Dan has put in the long hours to develop his sound and is happy working across many genres. Dan also regularly works with other artists, such as River Tiber, A l l i e, and Matthew Progress on everything from soul to left-field electronica.
Dan Only is a hugely exciting artist who is creating some fascinating multi-genre music. We tracked him down for a chat about his Dirt Crew Release, his studio obsession, his collaborations and the scene in Toronto. He also put together this superb mixtape for us packed full of house goodness.
Hi there Dan,
Thanks for speaking to us today.
For our readers who haven't come across your releases before how would you describe the musical style of Dan Only?
You tell me! I still have yet to find the right way to describe it. It varies from one track to the next to be honest.
My output is merely electronic explorations across all facets of underground dance music. My fascinations with genres is always shifting, but House, Techno, UKG, and Electro have always been the underpinning genres in my musical output.
How would you describe your latest EP 'Fragments' which is due out on Dirt Crew on 24th June and can you give us a bit of history about the EP?
This EP is a collection of works from the last 12 months or so, with most of it having been made in the latter half of the last 6 months. It's merely just fragments of my musical mind.
The first half leans towards some of my house productions while the latter half focuses on the breakbeat material that I've been working on.
It all started shaping up after I sent Dirt Crew a folder of demos I was sitting on. We went about picking out what we now present to you as the Fragments EP.
How would you say your sound has developed since your first release with Dirt Crew?
The first Dirt Crew release consisted of music that I had been sitting on for almost 2 years. Even when that record came out, the music I was making was in a different place sonically. I like to think that my palette has expanded and I feel more confident taking on a broader variety of genres, or blurring the lines between them. Less four-on-the-floor, more breaks, deeper sonics, more experimentation – a lot of the new material I'm working on is also a lot heavier than most of my previous output.
Which four tracks from your discography would you say are quintessentially Dan Only?
Gut Rot
Melodic Electro that's texturally rich. It's also the first time I made an electro tune I was completely content with.
Don't You Understand
Hopeful and heady house roller with plenty of emotion. I have a hard time making soulless or emotionless music and this one is a clear example of that.
Pointless Melody
Electro/Acid/Breakbeat meltdown. This one doesn't want to get put in the corner.
Matthew Progress – Sip Test
This one marks the beginning of my exploration with breaks within my productions.
You have a huge love of studio equipment, please can you describe your studio set up for us and what are your favourite pieces of equipment?
At the heart of the setup is Ableton. I use this to clock all my drum machines and send and receive MIDI. It also acts as my tape machine and it's where everything is arranged and mixed. Outside of that is a batch of vintage synths and drum machines, primarily classic Roland pieces. My forever favourites are the Roland SH 101, TR808, and 909. Those three pieces make it on 95% of the stuff that I work on. I have a hard time not reaching for one of those. Recent favourites have been the 90's Roland romplers such as the JV1080 and JD990.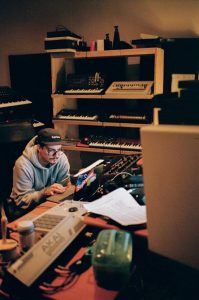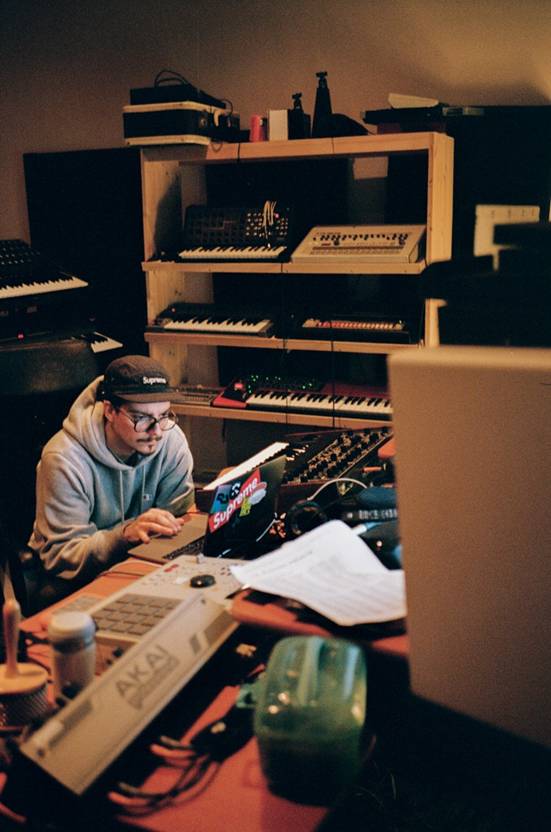 Photo by Shanik Tanna
What is next on the Dan Only studio equipment shopping list?
I love the sound of evolving digital pads, so maybe a Waldorf Microwave XT? Those look interesting and are nice and hands-on for a digital synth. I'm also contemplating getting my hands on a Korg Polysix again. There is something special about the filter on that thing. Clearly I have some regrets about selling mine in the past.
If you could give budding producers one tip that will make their life much easier what would it be?
Workflow is everything. It shouldn't be cumbersome to get your ideas out. Make everything as immediate as possible and you'll find yourself creating ideas more effectively and efficiently.
You have already had some great collaborations, please can you tell us about some of your favourite collaboration moments so far?
AHKI coming up with the bassline on "Someday" on the new EP was brilliant.
Anytime Matthew Progress comes through the studio and pens on the spot. He never fails to impress me with his output. He's one of the most underrated rappers ever and a total joy to work with. This man is lightyears ahead of others.
I've also been making a lot of music with my studio partner, Gray Rowan. Every Wednesday we go on an adventure into a different sonic landscape. We've been making a lot of what can best be described as "soupy psychedelic pop." Hopefully this stuff will see the light of day sometime soon.
If you could organise a collaboration with any artist working today who would it be and why?
Burial – to understand the man and his elusive nature, as well as get insight into how he crafts his drums.
What is a day in the life of Dan Only like?
Work 9-5, go home, walk the dog, rush to the studio, rinse and repeat.
There seems to be thriving music scene in Toronto right now. What other acts should we be looking out for from Toronto and which parties are standing out right now for you?
The talent pool in Toronto is huge, and it's a great city where collaborations and music can be created, but unfortunately the infrastructure for the electronic music scene isn't quite here to support it – especially for the underground. It's impossible to make a living out of music here unless you're a touring artist.
You should keep an eye out for following: Korea Town Acid, Ciel, Joel Eel, Nautiluss, Roberto S, Raf Reza, Emissive, Hemingway, Smoke and Shadows, WETURNRED, Maks, Siyisex…the list could go on. Some of these artists are already making huge waves and it's only a matter of time before more Toronto talent is in regular rotation across the globe.
Deep Gold, Forth, and It's Not U It's Me have been throwing some great parties and booking some awesome international talent over the years. I'm always excited to play and attend their parties.
Which tracks on Dirt Crew have really stood out for you recently and why?
Ouer – Undine
I'm a sucker for good hi-hats, and the hats on this thing get me going. The super forward and confident melody line is really great as well.
Felix Leifur – Pino Noir 1985
Love the underpinning Electro drums on the sampled piano loop and vocal chops.
Dampe – Peach Shuffle
Love the spaced-out samples and the drum programming on this one.
Thatmanmonkz – Intrinsic Divine
This tune is a future classic. If you wanted rinse Pepe Bradock's Deep Burnt all night, but needed another contender for that spot, I'd nominate this track.
What else can we expect from Dan Only in 2019?
Hopefully I'll be able to release some more music. I'm trying to make a point of finishing more of the tracks that I start. The output the public sees is easily less than 10% of what's created. Everything else lives in a vault for an indefinite amount of time.
And finally, please can you give us 4 tips for a great day out in Toronto. A place to buy records, a place to eat, a place to drink, and a place to dance.
Invisible City Records for a dig.
Zakkushi for kushiyaki and sake.
Black Dice Cafe for some japanese whisky.
Bambi's for a dance and their Funktion One soundsystem.
For more info on Dan Only please check:
Facebook: https://www.facebook.com/justdanonly/
Soundcloud: https://soundcloud.com/danonly
Tags:
Dan only
,
Deep House
,
dirt crew
,
Toronto