LV Premier – Sleazy McQueen – Ready 4 Luv [Samosa] & Funk Purpose Vol 2/2 EP Review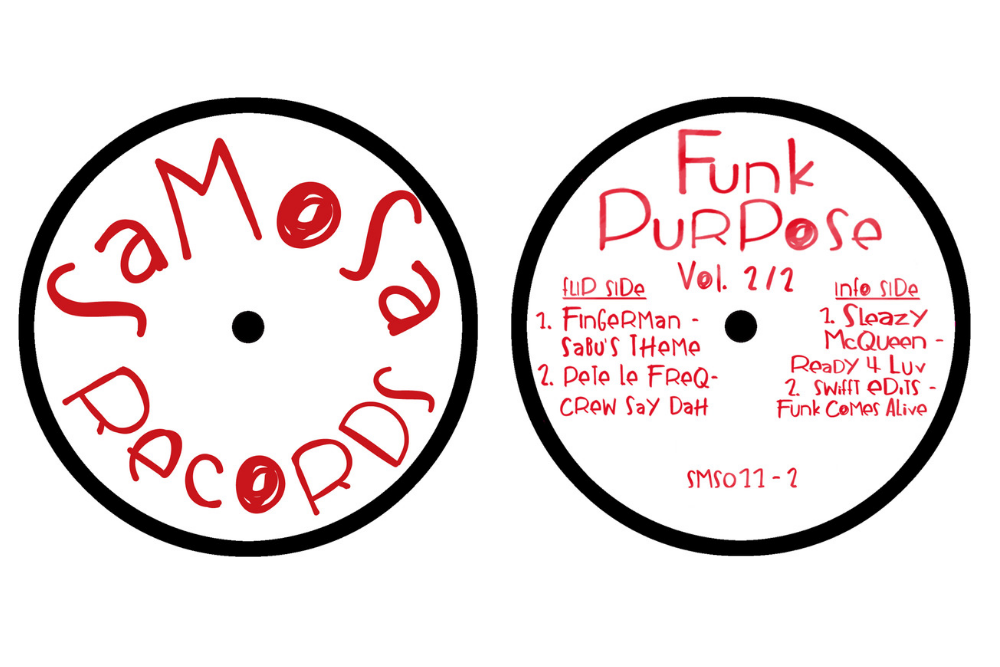 LV Premier – Sleazy McQueen – Ready 4 Luv [Samosa] & Funk Purpose Vol 2/2 EP Review
Samosa Records continues it's unstoppable runaway juggernaut of a year with the second part of double EP 'Funk Purpose Vol 2'.
Hot on the heels of our premier of Hotmood's 700 copies which featured on Funk Purpose 2/1 (check it HERE) we are back with the premier of Sleazy McQueen's Ready 4 Luv. The EP is dropping imminently and you can order it from here: https://www.juno.co.uk/products/fingerman-pete-funk-purpose-vol-2-part/734686-01/
Part of a superb 4 track slice of HQ black wax it sits alongside tracks from Fingerman, Pete Le Freq & Swifft Edits.
Hot Digits boss 'Fingerman' is first off and is in playful mode with 'Sabu's Theme' another track heavy on the groove as a super funky bassline jousts with some great guitar licks. Looped up soul packed vocals soon take centre stage as the track ebbs and flows building drama as it goes. This one is peak-time hold your partner tight and tell them you love them dance-floor action.
Another well regarded label boss is Alpaca Edit's 'Pete Le Freq' who steps into action with 'Crew Say Dah'. Funky guitars, loose ass-shakin' percussion and strings a-plenty all lead the way as the keys create an outrageously joyful vibe.
Turning over 'Sleazy McQueen' of Whiskey Disco delivers with 'Ready For Luv' a deep disco bumpin' groover of a house track packed with energetic drums, a real bounce of a bassline and smooth pads. The looped up vocal is a real ear worm moment. Check it out above.
The honour of closing out this brilliant release goes to 'Swifft Edits', a Canadian who currently resides in Japan. His entry to the EP 'Funk Comes Alive' is another stand out track. Brass, power vocals and some great drum programming all come together to light up the peak-time. A monster track and a perfect way to close out a wonderful 12".
A superb double EP through-out as Samosa continue their incredible run of form in 2019. Both 12's are well worth tracking down.
For more info check:
Sleazy McQueen Facebook: https://www.facebook.com/sleazymcqueenmusic/
Sleazy McQueen Soundcloud: https://soundcloud.com/sleazymcqueen
Samosa Records Facebook: https://www.facebook.com/samosa.records/
Samosa Records Soundcloud: https://soundcloud.com/samosarecords
Tags:
fingerman
,
pete le freq
,
Samosa
,
Sleazy McQueen