Joss Moog – Le Visiteur Featured Artist & DJ Mix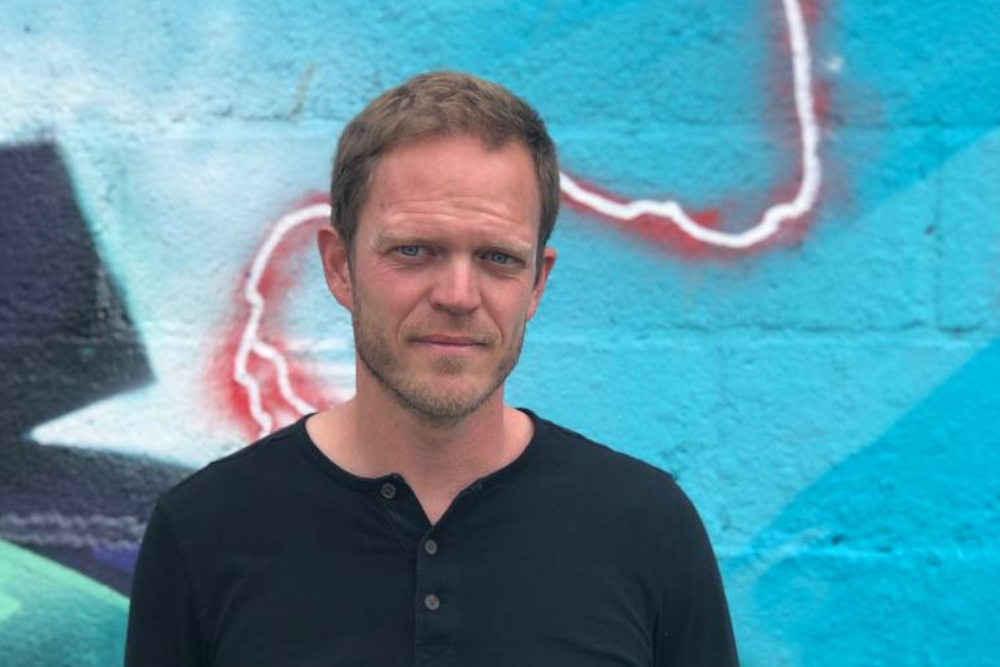 Joss Moog – Le Visiteur Featured Artist and Dj Mix
Hailing from Paris Joss Moog is a name synonymous with quality House music. Joss has released on some of the best electronic labels around including Magnetic, Syncrophone, Minority and Robsoul where he has been a regular contributor.
Joss is also co founder of Ondulé Recordings with his friends Around7 and Jean Cé which has an equally hectic release schedule.
Joss is definitely a favourite artist of LV online so with him releasing another brilliant EP on Robsoul we though it was time to track him down for a full interview in which we discuss his career so far, his label and the French electronic scene. He also put together this superb mix for us, check it out as you are reading the interview and please give it a share on Soundcloud and help share the love.
Grab Joss Moog's brand new Robsoul EP Music On now via Beatport: https://www.beatport.com/release/music-on/2578054
Hi there Joss,
Thanks for speaking to us today.
For our readers who haven't come across your releases before how would you describe the musical style of Joss Moog?
Here are the words Terry Matthew (5 Magazine) once used to describe my music. They perfectly encapsulate what my musical style is:
"Funky enough to make it into Jackin' house sets, hard enough to wrap around some tech, and groovy enough for those soulful types to grab on for dear life"
Please can you give us 3 tracks from your discography which are quintessentially Joss Moog?
Forever Pimpin
This is one of my first and favorite tracks. It appeared in my very first EP (Room 25) on Robsoul recordings in 2007.
I love the atmosphere created by the piano sample which comes from an incredible impro between Booby McFerrin & Chick Corea. You should check it out, you could get a lot of nice other samples!
Lili's Theme Part 2
As a track that combines both sweatness of the voice and hardness of the bass/beat. That track symbolizes what I'm looking for in my productions most of the time, i.e. melody and groove.
Second Choice
This one appeared in my first (and only) album "Late Nite Beats" and represents what I like to do in Downtempo.
What is your career favourite moment so far?
As a DJ/producer I have lived a lot of great moments, played in many wonderful venues and met incredible people.
But launching my own label Ondulé Recordings with my friends Around7 & Jean Cé has been an important evolution in my perception of the electronic music world.
How would you describe your latest EP 'Music On' which is out now on Robsoul and please can you give us a bit of history about the EP?
That EP is not like a "1 concept EP" with a unique atmosphere. It's more like a selection of different tracks with, for each one, its own identity: deep, funky or jazzy but always groovy!
You have been a regular fixture on Robsoul over the years, what is it about the label that keeps you coming back again and again?
Robsoul and now Ondulé have always been my priority as a producer. It's all about friendship and long time habits with Phil Weeks, Robsoul's boss. I feel 100% free and he follows my choices.
Please can you describe your production set up for us and what is the one piece of equipment or plugin that you couldn't live without?
My actual set up, the one that allows me to feel really free and to get the best quality is to put Live Ableton in Rewire with Cubase, using some of the advantages of both softwares. As a hardware set up I own an Mpc3000 that I now use more for downtempo production.
I've always thought that the most important piece of equipment is the EARS's productor. It makes you feel the groove, the singularity of such or such sound, sample, melody… This should be everybody's first instrument to explore and to develop in production!
What do you think is the current state of clubbing in Paris and which parties do you enjoy checking out as a clubber?
Paris has been boiling for a moment now. You can go and see some of the best DJs every week end, a lot of collectives are doing great things to promote good music.
So there are regular clubs like Sacré where you can go to every week and be sure to listen to good House music with almost only local DJs.
There also are great festivals organised by collectives trying to propose some different things like the Japan Connexion Festival organised by Make it Deep last May where you can "escape" from the big line ups and discover and enjoy music in a different way.
The French electronic music scene is having a golden period at the moment. Which artists would you recommend that we look out for?
One of the goals of Ondulé has always been to push this new French generation and we're lucky to have such talented producers on board as Hatelate, Labeuz, Suburb Beat, Un*Deux, Workerz.
Please can you tell us a little about Ondulé and its ethos?
I launched Ondulé in 2015 with Around7 & Jean Cé who are very close friends and who share the same vision of music. For some time I have had the feeling that the music industry is going a bit too fast and that labels and producers have to be productive to exist and to get gigs. That situation in many ways lead to quantity over quality.
As a result, our purpose has always been to release the music in which we believe without thinking about commercial interests or being in the Top 10 sales. Around7 and I did in a collaboration ("L'éloge de la Lenteur"), we try to celebrate the benefits of slowness to create good-quality art!
Which 3 tracks released on Ondulé Recordings to date are you most proud of and why?
Nico Castoldi – 1979
I think it is my favourite track of our catalogue at the moment. It was made by a guy from Cordoba with what I call the real Ondulé musical touch.
Suburb Beat – y avait Chabal
One of the French talents of the label, he has a pure & raw approach of producing that I love.
Hatelate – St Etienne
Hatelate is one of the first artists we had on the label, pure talent, NBA lover.
What else can we expect from Joss Moog in 2019?
I'm working on tracks for many labels right now, including my next EP for Ondulé which will come out next September.
So I hope I will make you dance 'till the end of the year 
And finally, please can you give us 4 tips for a great day out in Paris. A place to buy records, a place to eat, a place to drink and a place to dance.
>>Records @ Syncrophone – 6, tue des Taillandiers
>>Food @ Louchebem which is a typical steakhouse in the center of Paris – 31 rue Berger
>>Drink @ Rosa Bonheur – 2, avenue de la cascade
>>Dance @ Sacré Club -142, rue Montmartre
For more info on Joss Moog please check:
Facebook: https://www.facebook.com/jossmoogmusic
Soundcloud: https://soundcloud.com/jossmoog
Tags:
house music
,
joss moog
,
Ondulé Recordings
,
robsoul