Dave Leatherman – Le Visiteur Featured Artist and Mixtape 108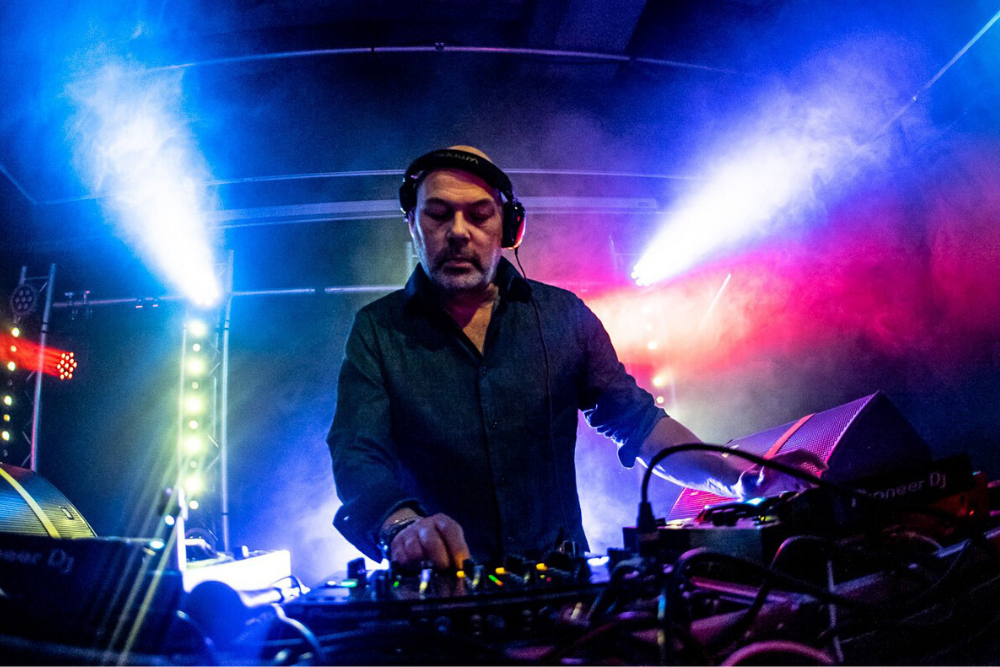 Dave Leatherman – Le Visiteur Featured Artist and Mixtape 108
It's safe to say that Dave Leatherman aka René van der Weijde is an artist who lives and breathes music. Starting out at the tender age of 14 in the 1980's René was soon DJing alongside Dutch compatriots Lucien Foort and Speedy J in Rotterdam and his hometown Dordrecht.
By the age of 18 he started producing his own tracks after buying his first synth with the help of his Grandfather who was an orchestra conductor.
Within a couple of years he was releasing records with strong success, however, it was in 1993 when he released Atlantic Ocean Waterfall along with Lex Van Coeverden on Eastern Block that international success would arrive. The track went top 10 in 30 countries selling 30 million copies along the way. Worldwide tours and festival appearances would follow.
Between 1987 and 1997 René would produce and write more than 1500 tracks whilst also remixing the likes of 2 Unlimited and David Bowie.
Moving into audio and video production René would then move away from the music industry until 2014 when he was offered a residency at a festival in his hometown.
The music bug would soon bite again and with a passionate love of disco he would start to produce Disco, Nu Disco and Jackin house with immediate chart success and gig requests under his Dave Leatherman pseudonym.
Combining forces with HP Vince in 2015 the two would soon be dominating the download charts together and individually with their fun and dancefloor focused Nu Disco tracks.
The last 5 years have seen one chart smash after another alongside a string of gigs and festival appearances.
We spoke to René about his success in the 90's and his resurgence over the last decade as Dave Leatherman as well as his plans for the rest of 2020. He also put together this brilliant mix for us which is packed full of exclusives. Please give it a share on Soundcloud an help spread the love. The full tracklist is a the bottom of this feature.
Hi there René,
Thanks for speaking to us today.
For our readers who haven't come across your releases before how would you describe the musical style of Dave Leatherman.
I always keep in mind that there is a dancefloor to serve and that the DJ has to have a few possibilities for mixing in another record. I like my beats to be groovy using percussion to get a certain "feel" for each track. I also build each track from scratch with no templates.
Please can you give us three tracks which you would say define the sound and feel of Dave Leatherman
Giorgio Moroder – Me/ Giorgio
Brand New Heavies – Stay This Way
Stelvio Cipriani – Mary's Theme
I have to explain this last one: My parents were huge fans of French and Italian moody records and also big Disco enthusiasts. I remember this getting played when I was a little boy on lazy Sundays 🙂
You had huge success in the in late 90's with an incredible amount of music released and your track Waterfall becoming a global hit. When did you first realise that you had something very special on your hands with that particular track and what doors did it open for you?
The first time Lex and I noticed something was going on was when we were attending the Midem Convention in Cannes. All kinds of companies showed an interest all of a sudden. At that point we were starting to get careful not to sign it to the first label that offered us a deal. A week later we both sat in front of PWL chairman Pete Waterman and made the deal with him. From there on it was total madness, doing interviews with Pete Tong, performing on BBC etc. We made two follow up singles and 2 albums with them, it was a great collaboration and it opened practically ever door (if it wasn't open yet) for us. PWL was a great company to work with.
What are your favourite memories of the scene in the 90's when you were touring all over the globe?
I have loads of memories, I could write a book….but like most published books….I wouldn't be able to tell the whole story haha. I have experienced many.
Highlights were
-Eating fugu Sushi (yes I survived) in Japan when we were performing in Tokyo. A friend of mine mentioned it as a sensation so I had to try it, not knowing that 2000 people die from the fugu poison every year…..
-Missing our plane connection in Dallas on purpose, because I wanted to stand on the grassy knoll of the JFK assassination site.
-performing as support act for Bjork at her UK tour
Like I mentioned….I can write that book 🙂
How difficult was it to walk away from the music industry towards the end of the 90's after dedicating so much time to it in the previous decade?
Not very difficult, I walked away because I was tired of music industry, the contracts, the royalty statements that were always too late and too many record labels having financial trouble. I decided to stop travelling and Djing to see my children grow up and work from home. Our 90's hit Atlantic Ocean gave me some financial freedom to overthink stuff and make future decisions.
What lessons did you learn from your first stint as a producer / DJ that you are putting into your current career?
I am more careful nowadays, I guess I speak for most musicians/producers of the 90's getting lousy deals from record labels and publishing companies. The business has changed somewhat, but not a lot. Earnings are less because of the loss of mechanical's (cd and vinyl) and a lot of music is being downloaded illegally. Nevertheless it's still fun to make music.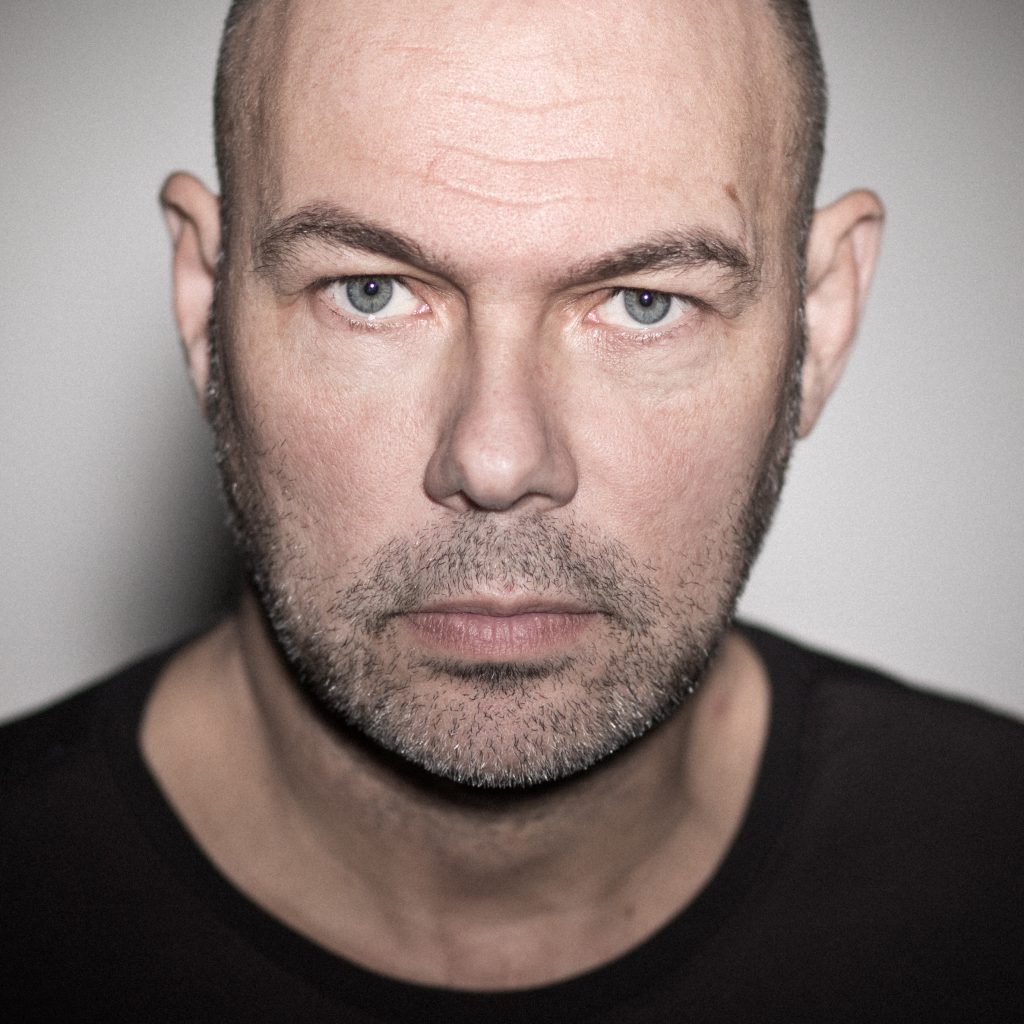 Dave Leatherman
You have a fantastic partnership with HP Vince who we have also recently interviewed on LV online. Check that interview HERE. How did that come about and what characteristics do you both bring to the table which have led to the great success that you have achieved already?
Yes I met Vince at a producers gathering, he had already done lots of releases and we shared our mutual love of Nu Disco. I had some setups of tracks but I had never thought of finalising them. We did that together and our first collab Listen Here (released on Springbok Records) made it to #1 on Traxsource.
Many releases have followed establishing us both as regular producers in the charts.
You have also recently also had great success working with Bruce Nolan and Alexander Koning. What would you say are the benefits of working with other artists?
Alexander and Bruce are buddies from the early days of Dutch raves and underground parties. Bruce and I worked together as label managers and shop employees for Stealth Records Rotterdam, an early 90's house label. Alexander had his own record store in Haarlem and is responsible for lots of Festivals in the Netherlands nowadays/ He is also the owner of the Suppressed Energy label, the home label of Disco Dandies productions. Bruce, Alexander and I are Disco Dandies.
How have your production techniques changed in comparison to how you work now and how you worked in the 90's.
I guess I have establish a mix between the old way of producing with loads of outboard gear and finally putting it all together inside "The Box". I had to find out how to get the warm sound of the 80's/90's production and then progress into a computer environment with plugins and virtual instruments.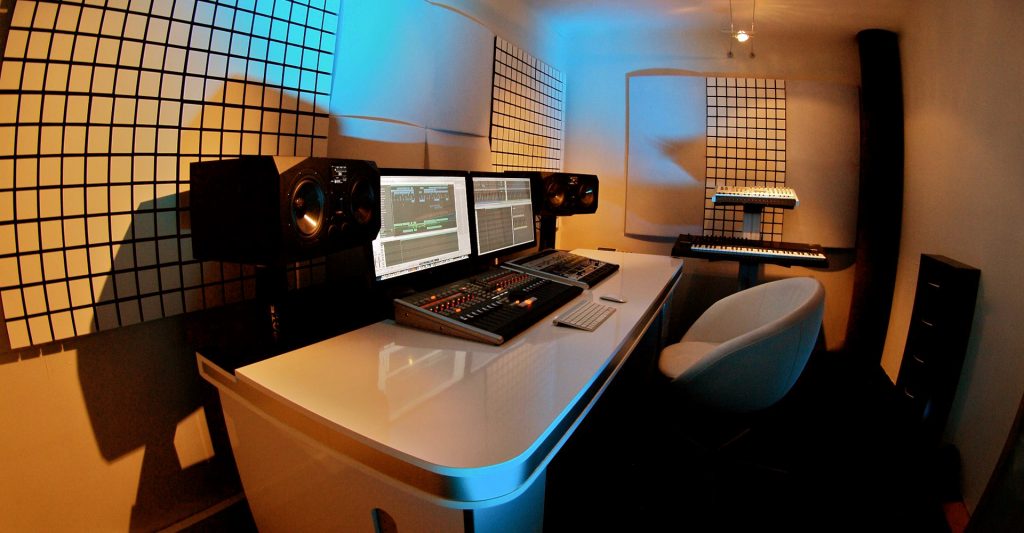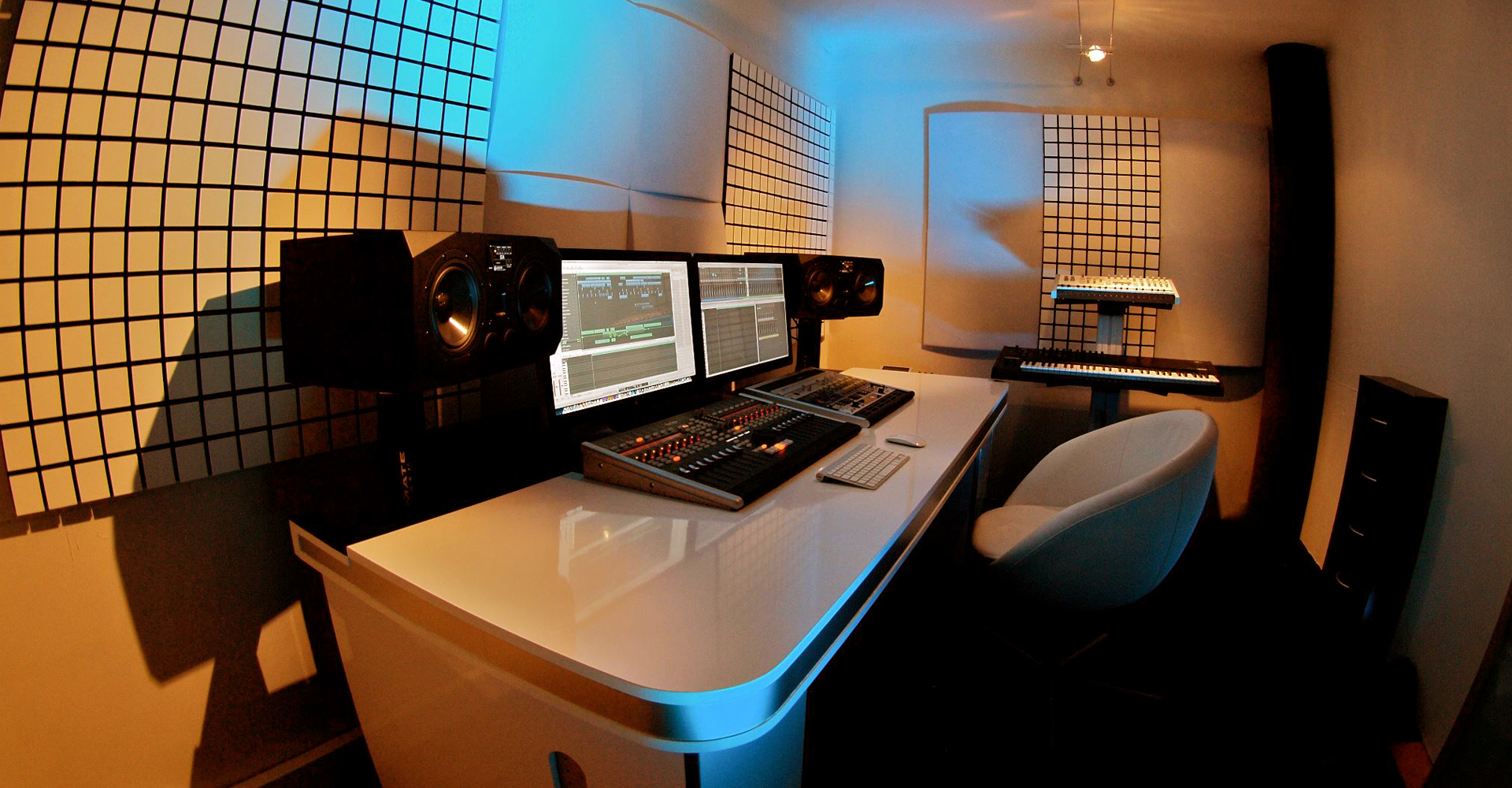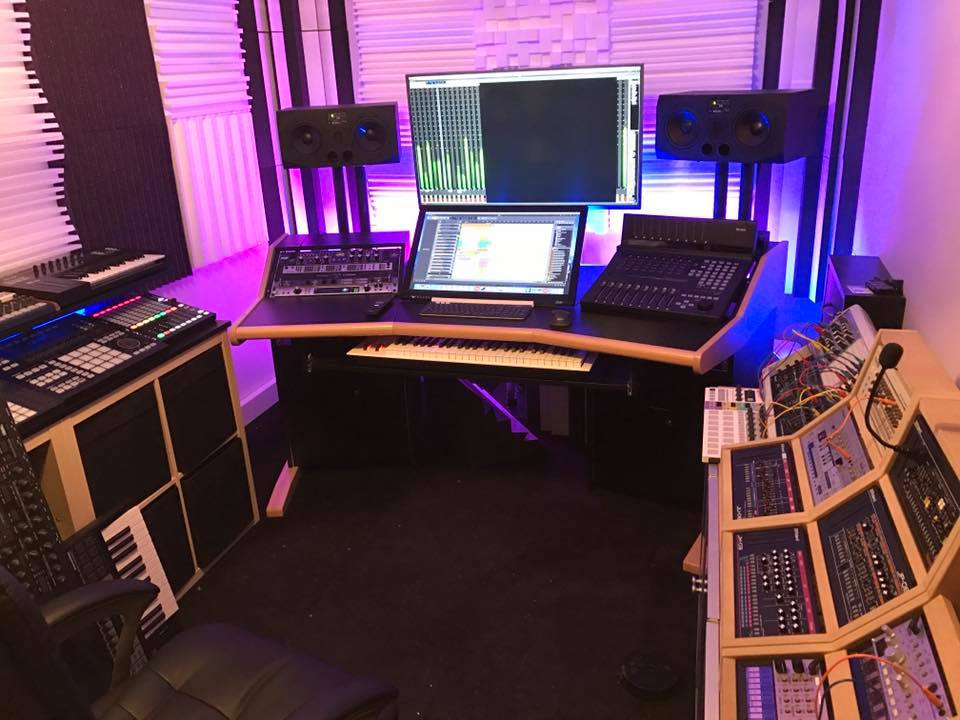 What tips do you have for producers who are starting out right now that they should be doing as soon as they start making music?
The thing they should do is get their own production flow, it is so much easier nowadays to produce music. In the 80's/90's we all had to spend tons of money on outboard gear, recording equipment, mixing desks etc. Today you can produce great tracks with a laptop, some good plugins and a decent pair of headphones. Every production technique is visible on youtube as a tutorial, and I still see people taking the easy path buying tracks from ghost producers. I realise not every person has great musical skills, but at least try!!!
Please can you give us 3 tracks which you would say have directly influenced your style of production.
Parliament Funkadelic – Bring The Funk
Bootsy Collins – I'd Rather Be With You
Gil Scott-Heron – The Bottle
What else can we expect from Dave Leatherman in 2020?
I have planned loads of releases on both Suppresssed Energy and the new label Nightspot recordings. We have already had huge support from Traxsource so my focus in 2020 will be on those 2 labels. Besides the fact that they are doing really well it's fun to build these labels with buddies Alexander and Bruce.
And recently I saw a post of Defected's chief Simon Dunmore that we should all do our best producing original tracks in the future with real musicians instead of getting everything out of the box with samples. I totally agree and we already have some recording dates planned in the near future. Also my DJ schedule is pretty loaded for 2020 already so it will be a busy year.
And finally, please can you give us 4 tips for a great day out in Rotterdam. A place to buy records, a place to eat, a place to drink and a place to dance.
Great place to eat: The recently renovated Zalmhuis, great views on the river De Maas and gourmet food (pls ask for that special salmon)
Great record Store: Thatz-It Rotterdam, owner Michel is a connoisseur of underground house music and has over 14000 records in store.
A great place to get a drink: Sunset Café. It has become a bit of the Rotterdam meeting place for DJ's and artists.
Place to Dance: for the lovers of underground music there is Club Toffler in the centre of Rotterdam, expect national and international artists every week.
For more info on Dave Leatherman please check:
Facebook: https://www.facebook.com/daveleathermandj
Soundcloud: https://soundcloud.com/daveleatherman
LV Mixtape 109 – Dave Leatherman Tracklist
The Rah Band – Messages From The Stars (Dave Leatherman & Bruce Nolan 2020 rework)
Dave Leatherman & Bruce Nolan – Turn Me on (Nightspot Recordings)
Disco Dandies – Move 'N Groove (Blockhead Recordings)
Disco Dandies ft. Leon Ware – Two People (Forthcoming on High Fashion Music on digital and vinyl)
Dave Leatherman & Bruce Nolan – Let You Go (Forthcoming on Nightspot Recordings)
Dave Leatherman & Bruce Nolan – Clouds In The Sky (Chopshop Records)
Dave Leatherman & Bruce Nolan – Face The Truth (Suppressed Energy)
Dave Leatherman & Bruce Nolan – Tune In For Disco (Nightspot Recordings)
Dave Leatherman & Bruce Nolan – Do What You Like (forthcoming on Nightspot Recordings)
Curtis Hairston – I Want You (All Tonight) (Dave Leatherman & Bruce Nolan 2019 dub)
Dave Leatherman & Bruce Nolan – Tell You Why (forthcoming on Nightspot Recordings)
HP VInce & Dave Leatherman – Orgastra (Forthcoming on Tropical Disco Recordings)
Disco Dandies – Dreamin' (forthcoming on Suppressed Energy)
Tags:
Bruce Nolan
,
Dave Leatherman
,
Disco Dandies
,
HP Vince
,
nu disco