HP Vince – Le Visiteur Featured Artist and Mixtape 097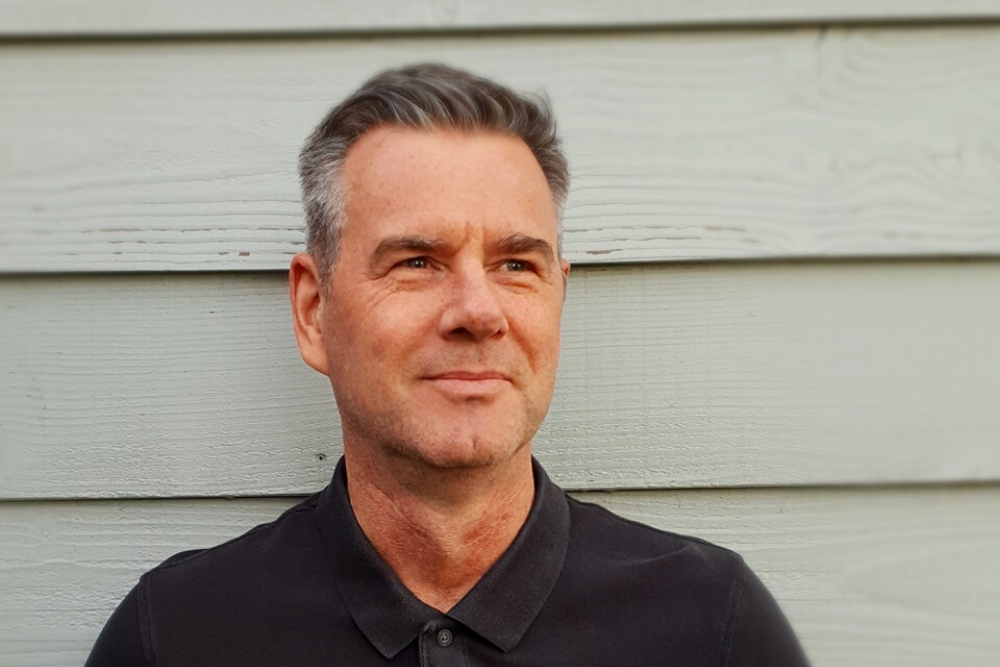 HP Vince – Le Visiteur Featured Artist and Mixtape 097
Based in the Netherlands Vincent Kriek, better know as the artist HP Vince has had another landmark year recently being announced in the Top 10 of bestselling Nu Disco artists on Traxsource.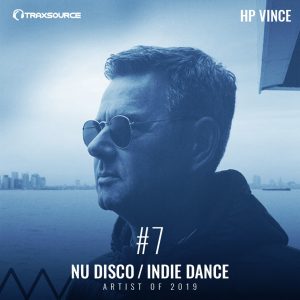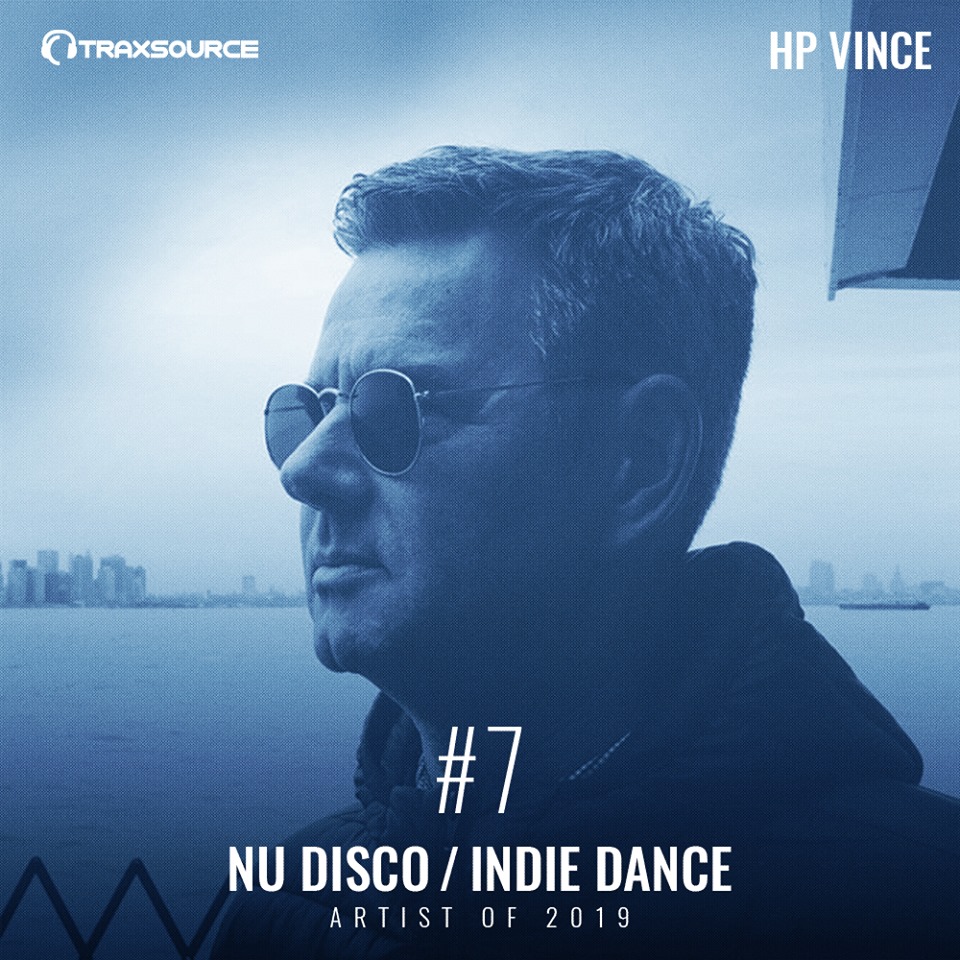 He is an artist with an incredible pedigree. Producing since the 90's under a variety of aliases he has most recently concentrated on disco, Nu Disco and the funkier end of the house spectrum.
His recent releases have seen him signed to a veritable who's who of the finest disco labels around including Chopshop, Cruise, Tropical Disco, Blacksoul Music, Salted, Blockhead, Monoside,  Phoenix, Midnight Riot and Good For You. It's safe to say that HP Vince is an artist in serious demand. Along the way he has peppered the download chart Top 10's including multiple genre Number 1's.
A regular in our playlists on LV online we thought that it was high time that we caught up with HP Vince to ask him to do a mixtape for us and to chat about his career.
Check out his brilliant mix for us featuring non-stop HP Vince productions which will give you a true flavour of what he is all about. If the mix is starting your party please give it a share on Soundcloud and help spread the love.
Hi there Vincent,
Many thanks for speaking to us today.
For our readers who haven't come across your releases before how would you describe the musical style of HP Vince?
Dance music based on disco and funk
Please can you give us three tracks from your discography which you would say are quintessentially HP Vince.
Very hard, I had over 70 vinyl releases and the last years so many digital, but I choose the following;
P.I.M.P. – The Light – 1994
My first release, together with Jamez, on Touché records. This record was even played on national radio, on Saturday nights when the first radio programs started playing this new music called "House".
Dubbing Double (HP Vince & Laidback Luke) – 1996
This one was on Groove Alert records, a label from Holland but in the NY style, with the plastic wrapping etc. This track was picked up by guys like Deep Dish etc. We made it in Luke's room, I always had to drive to him because we lived far apart, and he was just 17 and had no driving license yet. It has been very nice throughout the years to see him grow worldwide.
HP Vince – This Party
My first #1 on Traxsource in the genre soul/funk/disco;
How did you start in the industry and what would you say is your best moment so far in your career? 
I was immediately addicted to house music when it started in the eighties and after a few years I wanted to make my own tracks. When I learned about Commodore Amiga computers and midi I started. I gave a cassette to my sister who worked for radio and television and she gave it to Marcel Nothdurft, who was starting labels and worked with other artists; Rene & Gaston aka The Goodmen and now Chocolate Puma, and Jamez. I was the 4th guy, Laidback Luke came later as the fifth guy. They all choose for a full music career, but I started working in our family company, shoes, and always worked on music on the side.
During the 90's and 00's you have worked alongside and been signed by some of the major names of the electronic scene including Tiesto and Laidback Luke. What was it like working alongside such scene heavy hitters and how did those days help shape your own production path?
During the 90's I made house, also in the subgenres progressive and techhouse, but we didn't know about these genres, we didn't care, we just made tracks we liked. I did a lot of solo releases, on Red label, Groove Alert etc. Under lots of names, see on discogs: https://www.discogs.com/artist/479043-Vincent-Kriek . With Jamez it was more progressive on Touché records, and with Luke it was more house. By the end of the nineties I was caught with the trance virus, because of the track Ferry Corsten – Out Of The Blue, the first really good trance track.  So I started releasing on Tiesto's label Blackhole, mainly as DJ Vincenzo. They are based in Breda, close from where I live. Later I also released on Bonzai/Belgium and Basic Beat/Rotterdam. I just like music, from classical, which I listen to in my car, to jazz. But I am happy to back where it all started: disco and house.
Why do you think it is that the Netherlands has such an incredible pedigree of artists who have made their mark on the worldwide stage?
House started very early in the Netherlands. We are very international orientated people and we learn several languages at school. Computers and internet got very big very quickly and we have a high living standard. Also we are not shy, very direct, so we ask each other and learn. Abroad therefore we are known as big mouth, or too direct, but I hope not too much 😉 And we have soooo many festivals since the 90's which also became an export product. And because of Armin and Tiesto, and later Hardwell and Martin Garrix, but also because of all these other producers, they are an example for others, like football players. I am proud to know so many good producers and DJ's and to have seen them grow. In the mean time I grew my shoe company internationally, so that was also fun.
As we mentioned you have been producing since the 1990's when you started out with an Amiga 2000 Computer. How has your production style changed over the years, what is your production set up now and which piece of equipment could you not live without when it comes to creating the HP Vince Sound?
After the Amiga I have always worked with Cubase on specially made windows computers which I only use for music to keep them clean. I had synths like the Roland Juno, lots of other Roland's, drum computers, filter bank, and the Roland W-30 for sampling, later in the computer of course. Now I have a Macbook Pro and work mainly in the box. I also have Novation Komplete Kontrol, Novation Mininova with the vocoder and monitors Adam A7X.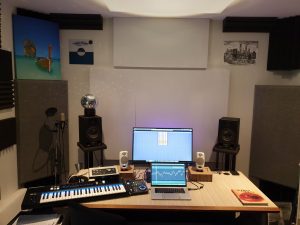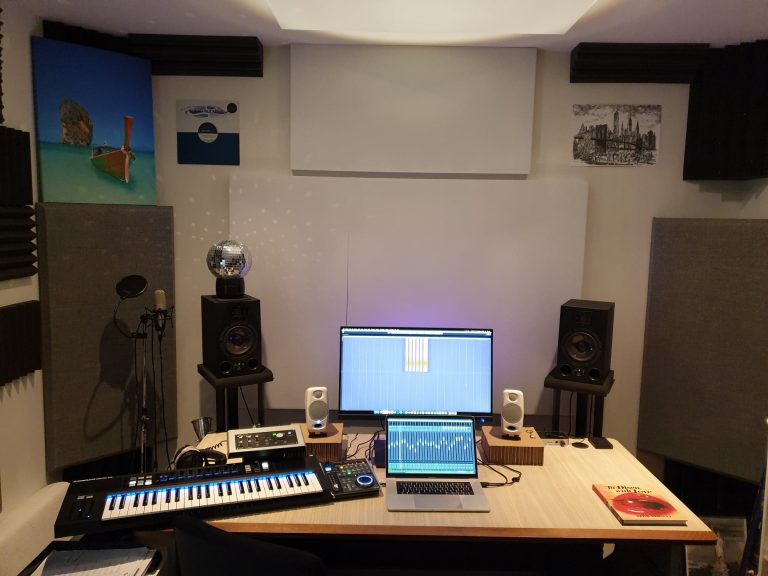 Your recent productions all have a wonderfully warm feel to them. What tips can you give to up and coming producers to get such a wonderful warmth and depth into their productions?
I am not a sound engineer with lots of knowledge and understanding of all technology, so listening to other good tracks is important and asking and learning from other producers is important. Of course youtube is full with good tips, but I often don't have the time/patience to watch long videos, so I prefer good tips from others and music magazines. My biggest tip is to check your mix with the plugin Tonal Balance Control, in the setting Fine so that you can see what is happening, where it is too much and where not enough.
As well as producing your own tracks you have also been behind some fantastic remixes. What is your favourite remix that you have done to date, what remixes do you have upcoming and do you approach your remixes any differently to how you approach your own productions?
I like to make remixes, to give a new touch. Sometimes Nudisco, sometimes Jackin or House. The stems have to be good, otherwise the start is irritating. I check what I like and what I don't like and remove those. Make a new beat and a new arrangement and maybe a new loop or way to change the track and give new surprises. This New York remix was fun to do, because it's cool working with such a big old school vocal and giving it an HP Vince Nudisco sauce.
You have had an incredible long term career in the music industry, what tips that you have learned along the way do you have for our readers who are trying to get established in the industry now? 
Be nice and patient with sending demos, but also not too shy. Some labels respond quick and well, some slow, and some never! Stick with nice people and labels, stop with arrogant and lazy people and the ones that only take and not give. Also make contact with other producers and learn from each other. When you go to Amsterdam Dance Event after meeting all these people online, it's very nice to meet them in real life, and most music people are very kind! Learn playing piano! I never did and still regret, I will take lessons again next year, always keep on learning.
Which other artists would you say have directly influenced your style of production the most?
So much good stuff through all these years and moments of change, I choose these 4 tracks;
Nile Rodgers / Chic – Le Freak
#1.
Todd Terry – The Weekend
I played it so much, this whole feeling of house music coming up , goose bumps, new music, but with the touch of the disco times
Donna Summer – Giorgio Moroder – I Feel Love
The impact of this new musical style at the time, disco with this synth bassline, was out of this world
Daft Punk – One More Time
Fantastic sampling, sound , feel, a new league on their own
And among others these artists/producers have influenced me as HP Vince;
Masters At Work, Todd Terry, Mousse T. , Rene & Gaston, Laidback Luke, Armand van Helden, Cassius, Joey Negro and almost everything funk & disco.
What can we expect from HP Vince in 2020?
2019 was a good year, ending up artist #7 Nudisco on Traxsource and Jackin #42. 2020 is a totally new situation, because I do not work in the shoe biz anymore and will have much more time for music! For 2020 I already signed a lot of tracks and I've got new collabs coming up, probably some remixes, so it will be even better than 2019!
And finally, please can you give us 4 tips for a great day out in Waalwijk. A place to buy records, a place to eat, a place to drink and a place to dance.
For records you have to go to Den Bosch, a very nice town with an old centre, also with good restaurants. A very nice place to drink and eat is in an old windmill! Typical Dutch in De Molen Kaatsheuvel. To go out Den Bosch or Tilburg, a student city. We have a very nice new bar here in Waalwijk with their own brewery inside and Friday's vinyl night. It's called Crispijn.
Love this? Check out our Disco playlists HERE
For more info on HP Vince  please check:
Facebook: https://www.facebook.com/hpvince
Soundcloud: https://soundcloud.com/vkriek
Full HP Vince Tracklist – LV Mixtape 097
HP Vince – Get On Down
HP Vince – Sexy Music – Nudisco Mix
HP Vince – Bringing Me
HP Vince & Dave Leatherman – Love Boat
Loleatta Holloway – We're Getting Stronger – HP Vince Nudisco Mix
HP Vince – Soda Baby
HP Vince – Let's Get It On
HP Vince – Love Yes
HP Vince – Papa
HP Vince & Dave Leatherman – Let The Music Take You High
T-Connection – At Midnight – HP Vince Nudisco Mix
Selace – So Hooked On Your Lovin' – HP Vince Disco Mix
HP Vince & Dave Leatherman – Everybody Get Up
HP Vince – I Like Disco Nights
Fun Fun – Happy Station – HP Vince Mix
HP Vince – Sexy Disco 88 – Dub Mix
HP Vince – Music Men
Tullio de Piscopo – Stop Bajon – HP Vince Nudisco Mix
Tags:
HP Vince