Son of Sound – Le Visiteur Featured Artist & Mixtape 098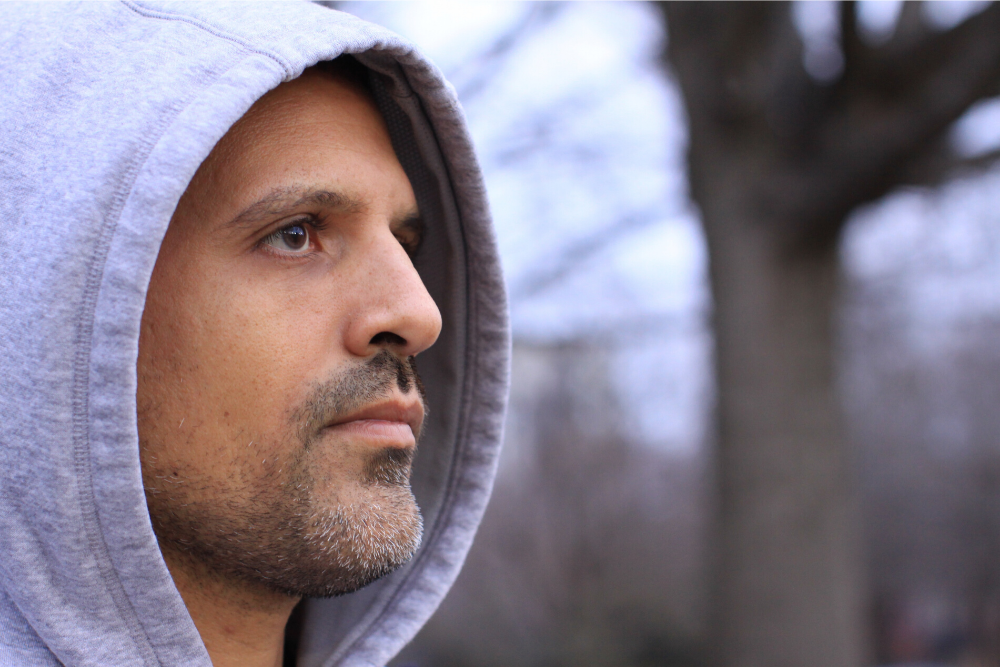 Son of Sound – Le Visiteur Featured Artist & Mixtape 098
Son of Sound is an exciting longtime project from New York Resident Henry Maldonado with consistent and classy releases stretching back to 2006. His latest release the Machines on the Dresser EP has just dropped on his own District 30 label.
It's packed with four cool slices of New York City underground MPC driven house music. You can check out our premier of Truth Be Told from the EP below.
You can check out and grab the EP from: https://district30store.bandcamp.com/album/son-of-sound-06-machines-on-the-dresser
Son of Sound is only part of the picture. Henry is a storied producer who made a name for himself in the heady days of house music's first blossoming in the early 90's. Recording under the monikers House 2 House, Urban Rhythm, Déjà Vu, and Rhythm Section he would be an omnipresent name on some of the legendary labels of that decade and beyond.
Releases would come via Strictly Rhythm, Masters At Work Records, Henry Street, King Street leading to a string of legendary supporters including 'Little' Louie Vega, Kenny 'Dope' Gonzalez, Tony Humphries, Danny Tenaglia, Roger Sanchez and Timmy Regisford.
The new EP is one of the stand out selections of house music to drop on the LV desk in the last few months so we tracked Henry down to ask him about the EP and his career. He also put together a brilliant New York house mix for us which you can check below. Please give it a soundcloud share and help spread the love. The full tracklist to the mix is at the bottom of this interview.
Hi there Henry,
Thanks for speaking to us today.
For our readers who haven't come across your releases before how would you describe the musical style of Son of Sound?
Son of Sound draws on what New York City had to offer in music subculture within the African American, Latino and gay communities between 1980 and 1996. I also love current music styles and producers who aren't afraid to experiment. I'm a big fan of what shouldn't happen in House, Techno, Hip Hop, etc.
How would you describe your latest EP 'Machines On The Dresser' which is out now on your own District 30 label and please can you give us a bit of history about the EP?
More of what Son Of Sound has done in the past. I try to balance my EPs so they appeal to various DJs and fans of House, Techno, etc. You can expect soulful energy, sample chop-ups and hopefully enough "wrong" and twists to keep you listening.
There's a peak "banger", a deep underground groove, a track that appeals to fans of Disco and a track I would leave up to the fans to categorize.
Please can you give us 3 tracks from your discography which you would say are quintessentially Son of Sound.
Night Shift
Night Shift was a track released in 2013 on Basement Floor records. It was a vinyl only, various-artist release. I chose this track because it displays my love for grooves as a result of sample manipulation.
Son Of Sound 04
The Son of Sound 04 EP had a few favourites as well. I don't get hung up on tempos and the track "Sumthin' Else" is a slow, Hip-Hop groove that wouldn't typically be found on a "House" EP.
Evolve
Evolve was recently released on Patrice Scott's Sistrum label. This one shows off my love of Jazz and Jazz Funk.
How did you start in the industry and what would you say is your best moment so far in your career?
I was a local DJ and beat maker who met Kenny Dope early on in his career. With his help my partners and I were connected to Strictly Rhythm where we released music as House 2 House and Urban Rhythm. Offers to produce and remix on various labels came from there.
You have been a longtime mainstay of the scene in New York dating back to the 90's what are your memories of the club scene and the vibrancy of the scene in those early days and did you realise just what an incredible contribution that the City was making to the shape of house music worldwide at the time?
At the time I had no idea what influence New York had on anyone. It would be decades before I would have the opportunity to travel as a DJ and witness the underground from other perspectives. I've witnessed some amazing moments that are burned into my psyche in New York, but I've also had the opportunity to witness amazing moments throughout the world. I'm influenced by travel and meeting new people but when it comes to my sound New York is still all I know.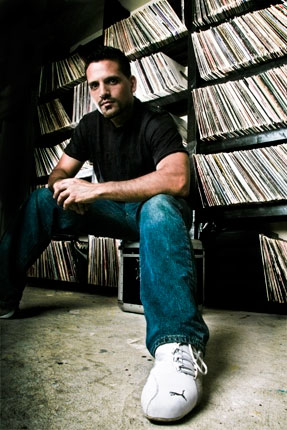 What can you tell us about the current house scene in New York as we are approaching a brand new decade?
New York is experiencing a nightlife renaissance. Manhattan used to own underground nightlife and today Brooklyn and Queens (off all places) are taking over. On one hand I think it's incredible and I'm here for it all. Seriously. On the other hand I'm confused as to why so many of these new spaces feel like they belong in Berlin. I mean no disrespect, I love what clubs feel like when I'm in Berlin. There seems to be a bit of disconnect between the new guard and those that were here when New York helped pioneer nightlife.
As well as producing you also run the District 30 label. What can you tell us about the ethos of the label?
District 30 is the school district where I was raised. I'm from Long Island City Queens, an area known for the famous Queens Bridge Housing Projects where Nas, Mob-Deep and so many famous Hip Hop stars came from. It's also where we made all our House 2 House records. I needed to pay homage to my original home.
What tips can you give to artists who are starting out on how to create their sound, get their tracks signed and on how to enjoy a long career?
Be patient with yourself and remember that art is about evolving. Being a fan and being yourself as an artist is a delicate balance and one that takes years to perfect. Just keep going.
You have developed a real sound now which is immediately recognisable as Son of Sound. How difficult is it to keep this continuity and do you have particular pieces of hardware that you keep coming back to which help you keep your sound?
I'm not sure if I pay any attention to being aligned with my "sound" when I produce a track I know when I'm producing something I feel is breaking new ground or is just on par with my previously released work or just plain sucks and never gets released. I don't attribute any particular piece of gear to my sound. I feel I can achieve what I want to say with just about anything. Having said all that I think Son Of Sound is a blend between the digital sampler and analog synthesizer so the Dave Smith Prophet 6 gets a lot of use.
Who were the key artists who led you on your journey to playing and creating house music and can you give us a track which influenced the sound of Son of Sound the producer.
I'm a huge Larry Heard fan and think he's the catalyst for merging, jazz , R&B and House. I'm also influenced by producers who were close to their Hip Hop roots like Todd Terry, Joey Longo (Pal Joey) and Kenny Dope.
Over the years you have has some wonderful collaborations working with the likes of Karen Pollack, Arnold Jarvis, Carol Sylvan, Wanda Nash and Bobby Harding. Do you have any plans for future collaborations?
I look forward to working with artists in the near future. I currently have some unreleased recordings by some legacy House artists that I plan to release with a Son Of Sound treatment. I'm also working with some younger talent as well. I look forward to releasing it all soon.
What can we expect from Son of Sound in 2020?
As I mentioned before I'll be working with artists and hope to open up the label to talented forward thinking producers. I'm also starting a monthly party in New York called Basics with DJ Spinna, Shawn Dub and Rustam Ospanoff. We're all like minded DJs and look forward to playing as a collective here in Brooklyn. I'm also hoping to branch out and experiment beyond the scope of the dance floor and electronic related music.
And finally, please can you give us 4 tips for a great day out in Brooklyn. A place to buy records, a place to eat, a place to drink and a place to dance.
Head over to Joe Claussell's Sacred Rhythms shop in Bushwick Brooklyn. Let Jay Locke sell you an incredible selection of records the old-school way.
I'm vegan so Amituofo Vegan Cuisine is the place I hit after digging there.
Grab a drink at Roberta's and then grab a Lyft to Public Records across town in the Gowanus.
For more info on Son of Sound please check:
Facebook: https://www.facebook.com/thesonofsound
Soundcloud: https://soundcloud.com/sonofsound
LV Mixtape 098 – Son Of Sound Tracklist
1. Hey They Play – Son Of Sound
2. Don't Count On Me For Love – Son Of Sound
3. I'll Be Alright (DJ Spinna Galactic Soul Mix) – Pulse
4. Reset (OPOLOPO Remix) – Namy feat. Marc Evans
5. Last Episode – Son Of Sound
6. Er'body Gonna Love You Anyway – Son Of Sound
7. The Groove – Da Posse
8. Discipline – Funkineven, Jay Daniel
9. Check One Two – Kleophazz
10. po-lar-i-ty – Nawlin's
11. Pleasure Man – Eddie Kendricks
Tags:
District 30
,
Dj Spinna
,
Kenny Dope Gonzalez
,
Little Louie Vega
,
new york
,
Son of Sound