Wardell Piper – Disco Icon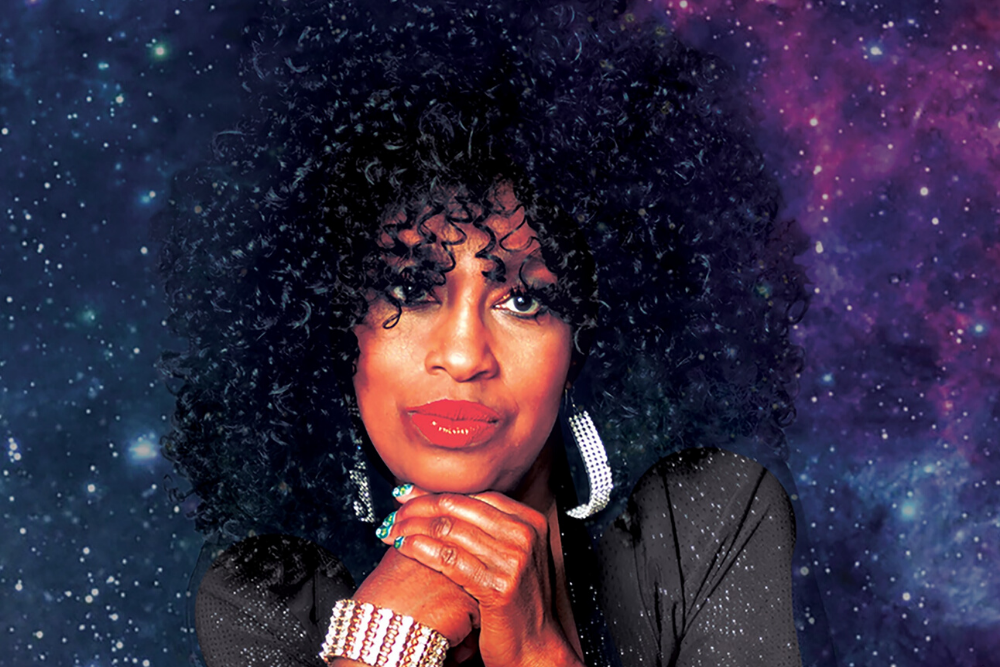 Wardell Piper – Disco Icon
Wardell Piper was one of the founding members of legendary Disco group First Choice who had hit after hit throughout the 70's and 80's with multiple re-issues on Salsoul in the 90's and compilations bringing them to a whole new generation of music lovers. They have long since claimed a place in the disco pantheon with such worldwide smashes as "Armed and Extremely Dangerous", "Let No Man Put Asunder", "Love Thang" and "Doctor Love". This was following up a stint with another now legendary group MFSB. It's safe to say that Wardell has had a huge influence on the scene and sounds that we love today.
With a career spanning some 40 years in the industry Wardell has made her name as a solo artist of great merit, fusing dance, disco, Funk and RnB into an intoxicating style of her own. As a solo artist she has had worldwide chart smashes with "Super Sweet" (Top 20 Billboard), "Captain Boogie" (Top 50 Billboard) and "The Power of Love",
Wardell has a brand new single Distant Star just out which you can check below. It's a track heavily influenced by Georgio Moroder's experimental hybrid of disco, synth pop and dance music.
To celebrate we caught up with Wardell to discuss her career and her latest project as well as to discuss some of her favourite ever disco vocal performances.
You can also check more on the new single via: https://mn2s.com/news/pr/disco-legend-wardell-piper-announces-new-single-distant-star/
Hi there Wardell,
Hello Everyone at LeVisiteur!
Thanks for speaking to us today.
My Pleasure!
In 10 words or less how would you describe the musical style of Wardell Piper?
It's Gospel, R&B and Funk music fused with jazz improvisation.
You have just released a brand new single Distant Star, how would you describe the track and please can you give us a bit of the story behind the release?
Distant Star was the 1st song my executive producer Troy Daniel and I listened to when I met producer/songwriter Keath Lowry. I recorded that first, although it was my 2nd release in 2019. Keath has worked with many dance music artists including Sybil. Distant Star reminds me of the vintage sound of disco, mixed with a new school beat. I felt it had to have strings so, the producer contacted violist Alfiya Glow who added some.
When you were growing up who were you influenced by and what did you learn from those particular artists that you have put into practice for your own career?
My influences were all gospel, soul and R&B singers of that era. I have been compared to Chaka Khan and other singers. I'm honored to hear that but I believe my style is unique. I do love and appreciate Chaka, Aretha, Gladys, Dionne, Mavis and many others who absolutely have soulful voices to die for. Diana Ross was the inspiration for me wanting to become an entertainer. I had never even thought about the recording industry until I became one of the founding members of First Choice.
Wardell what are your first memories of the disco scene and how did you get involved specifically in recording disco vocals?
My first memories of the disco scene, are when I performed at the New York Coliseum with Loleatta Holloway and performing at Cherry Grove, Fire Island, and The Paradise Garage. I performed there for the legendary NYC DJ Frankie Crocker. I also performed for him on other occasions. He dubbed me as the "Sorceress of Soul."
I really got involved in disco by happenstance. On the advice of a female friend, Terry Jackson encouraged me to audition for an all-female band. That's where I met writers/producers Reuben Cross and John Fitch, who had written "Shame" for Evelyn Champagne King. I was chosen to be a part of that project with the all-female band.
An A&R exec from RCA Records named Gerald came to hear us. He couldn't grasp the concept of an all-female band at that time and suggested that Reuben and John work with me as a solo artist. It was 1977 and female bands like Klymaxx, and The Go-Go's hadn't surfaced yet. That's how my first album entitled "Wardell Piper" came to be. It was produced by Reuben Cross and John Fitch on Midsong Records.
You have worked with many great producers over the years; who has really stood out for you and given you the most help in crafting your own sound?
Well, of course those who have produced me like: producers Reuben Cross and John Fitch, John Davis, Don Ray, Butch Ingram – all have impressed me in their own way.
How does performing live compare now to when you were originally performing with First Choice?
Performing live now, is as exciting as performing decades ago. As I stated earlier, as one of the founding members of First Choice, I only performed with Rochelle Fleming, Annette Guest and another member Malanie McSears. We recorded hits "This is the House Where Love Died", "One Step Away" and "Armed and Extremely Dangerous." We were originally known as The Debonnettes, which evolved into "First Choice", where I performed early on doing talent and fashion shows.
In 2014, First Choice (Rochelle, Annette, Ursula Herring and I) reunited and performed in New York City at the Salsoul Records Reunion Concert. It was an amazing and fun experience. The reunion video can be viewed on You Tube/First Choice Riverside below
You have already had a spectacular career, what would you say are your career highlights to date?
Some of my career highlights include performing as the opening act for Disco/R&B music Legend "Sylvester" at Constitution Hall in Washington DC in 1980! What an experience! I also performed on the same show with The Three Degrees, Rudy (Dolemite) Ray Moore The Spinners, Arthur Prysock, Frankie Beverly and Raw Soul in the 70's.
In 2014, I had the honor of performing at The Ladies of Disco Show at The Grand Hotel in Wilmington, Delaware. I shared the stage with 15 legendary ladies from the disco era including: Anita Ward, Linda Clifford, Evelyn Champagne King, Denise Montana, Carol Douglas, Carol Williams, Cory Daye, Alfa Anderson of Chic, The Three Degrees, and Ladies of Skyy.
You have been a recording artist for nearly four decades now. What tip can you give to artists who are starting out on their vocal career on how to achieve such longevity of career?
My tip to upcoming artists would be to make sure that you take time to really hone your craft. You must be open to seize every opportunity. You never know how or when your break will present itself.
You have been behind some of the all time classic Disco records which are now part of club legend. Please can you give us your Top 5 all time disco vocals by other artists which have inspired you during your career.
My top five favorite disco vocalists/bands would be:
Donna Summer – I Feel Love
Sylvester – You Make Me Feel
Barry White – Can't Get Enough of Your Love
Love Unlimited – High Steppin', Hip Dressin' Fella
Chic – Everybody Dance
And finally what can we expect from Wardell Piper in 2020?
You can expect more great music and performances. Be on the lookout for my upbeat dance single entitled… "Legendary"! It's truly an amazing tune that I'm really excited about. I'll also be hosting my 40+ Years in the Music Industry Anniversary festivities! Additionally, I'm planning on finishing my memoirs and excerpts for inclusion in my book release.
I sincerely Thank You and the Le Visiteur staff for this opportunity! Wardell xx
For more info on Wardell Piper please check:
Facebook: https://www.facebook.com/wardellpiperofficial/
Tags:
chaka khan
,
disco
,
First Choice
,
loleatta holloway
,
mfsb
,
Wardell Piper