Danny Ward (Dubble D/Moodymanc) – Le Visiteur Featured Artist & LV Selectors 06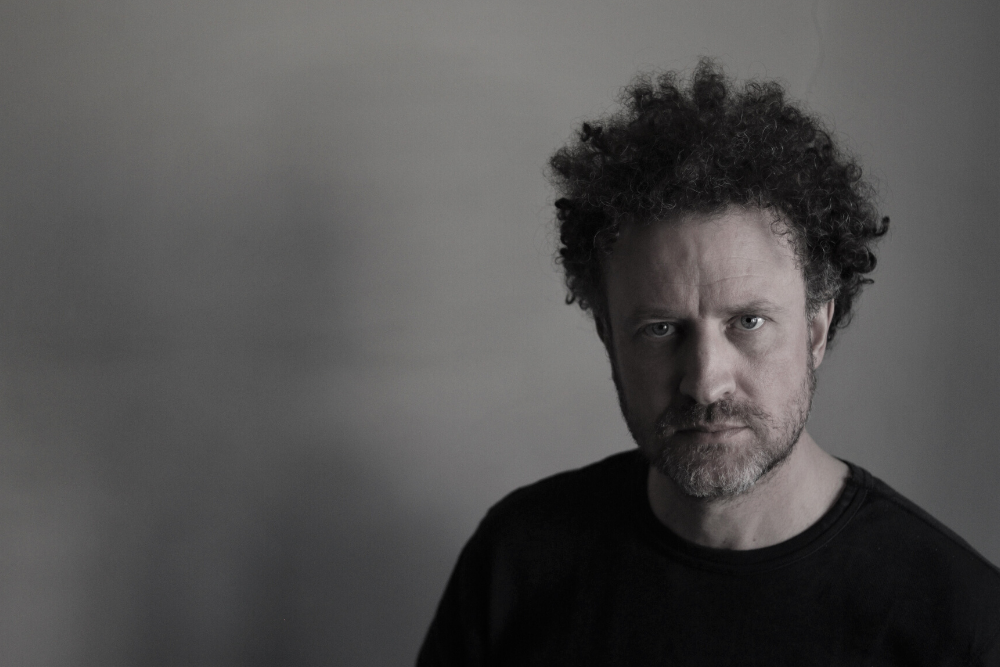 Danny Ward (Dubble D/Moodymanc) – Le Visiteur Featured Artist & LV Selectors 06
Danny Ward is something of a UK underground legend. Recording over the years under a series of aliases he is best know for his Dubble D and Moodymanc personas. He has just released a brand new EP on his own Well Cut Label which really caught our attention. You can check out the premier of the sublimely deep Chicago Blues below.
Growing up Danny cut his teeth as a jazz musician. As an electronic artist he has been releasing music and DJing since the 1990's. Danny was also one of the members of 2020 Soundsystem along with Ralph Lawson who played all over the globe for over a decade.
We caught up with Danny to discus his latest release, his aliases, his home town Manchester and his career to date. He also recorded this brilliant mix for us of all his own productions which really give a full flavour of the eclecticism of Danny as an artist. Please check it out and give it a share on Soundcloud and help spread the love. Full tracklist is available at the bottom of this feature.
You can check out Danny's Well Cut Records Bandcamp via: https://wellcutrecords.bandcamp.com/
Hi there Danny,
Thanks for speaking to us today.
For our readers who haven't come across your releases before how would you describe the musical style of Danny Ward and what would you say are the musical differences which define your Dubble D & Moodymanc aliases.
Well thanks for having me! I have an initial background as a drummer and percussionist, (in fact I'm still gigging and playing all the time) which led me to start to collect records as at the time that was the easiest way for me to study. (It was way before the internet haha!). Initially it was all about Black American music from Jazz right through to Hip hop and Techno but then I started to delve deeper into the roots of that so a lot of Brazilian and Afro Cuban music which I really fell in love with. If I have any 'style' at all it's that I'm always trying to explore and represent my influences in whatever I do.
I started recording live breaks in the early 90s with a friend of mine, Danny Evans who is an amazing engineer,  and pressing them to wax for DJs. With what I learned through that I started to write beats using a drum machine and a sampler, progressing to a computer when I became able to afford one! At the time it was mainly hip hop beats and breaky kind of stuff. I used the 'Dubble D' name because initially it was me and Danny E. I carried on to produce all sorts of music under that name, particularly on 2020 Vision, but also Tru Thoughts, Grand Central, Third Ear and a couple of others. I was really influenced by a lot of parties I was going to and playing at in Manchester, but particularly Mr Scruff's nights and Electric Chair where the music policies were pretty eclectic, and this really encouraged me to make music right across the board.
After a couple of albums on 2020 the guys there came up with the nickname 'Moodymanc' for me (I think because I was always ringing up and giving them grief to put more of my music out) so they decided to give me a vinyl imprint under that name to specifically release the 'House' projects I was working on.  Some people hated the name, I wasn't too keen either tbh but it stuck, and it was a great opportunity to get some records out and focus on a certain 'sound' so I was happy!
For the releases elsewhere I was always careful to try to make them 'Dubble D presents….' unless they were very straight House things or remixes, but sometimes things got blurred… On the whole though the 'Dubble D' stuff is generally a little funkier or Hip Hop influenced in production. I also have various other project names that I produce under, that are actually possibly a bit more musically 'defined' actually, and that feature on my 'Well Cut Records' label.
How would you describe your latest EP Chicago Blues which is out now on your own Well Cut label and please can you give us a bit of history about the release?
I always had a rule that I would only ever sample from vinyl, and that I would only sample records which had particular relevance to me, so that each record I made would tell part of a story, but I was watching an old documentary on Chicago Blues and it really inspired me, both the music and the aesthetic of the footage. (I even went back to it and 'sampled' some of that for the video I made to accompany the track). I took some audio samples from it, particularly the monologue which I thought were very poignant, and built the beats around them. I also referenced Roy Ayers' "We Live in Brooklyn" with my drums and extra synths and strings as I thought that captured the mood even though it was a little geographically out.
At the same time I was working on some beats with a real lo-fi distorted 808 bassline but used the strings I'd used in  'Chicago Blues' to juxtapose it and sampled some chord stabs from some old jazz records to make 'Love Like'. The main vocal sample in that comes from a soul record that was massive when I was growing up, (if you know you know). It also has quite a 'moody' vibe but hopefully with an optimistic twist. Since both tracks were similar in that they had quite a raw, sample based aesthetic and were both mid tempo jazzy feels I thought they were a good progression from my last Dubble D (Dope n' Crime) EP on the label.
Please can you give us four tracks from your discography two each for Dubble D & Moodymanc which you would say perfectly sum up those personas. 
Oof! Well ok. 'Perfectly' is not going to happen as it's all the antithesis of being 'pure' to be honest. Given that "Dubble D" has always been about being eclectic, but having the funk, here's a collaboration with New York rappers Q n C from my first album on 2020 Vision 'Reachin' Out' (which is available in its entirety for FREE on the Well Cut Records Bandcamp page, plug plug!). I did a lot of gigging with U.S. rappers through my work with Grand Central Records here in Manchester in the late 90s/early noughties so it's a big part of my story! This was made in the very early naughties!
…and a recent 'Dubble D' track on 'Well Cut' will give you a slice of the clubbier side. This was actually meant to be a nod to Manchester band ACR and a lot of the music that was a mixture of proto house, italo and funk and breaks that I was hearing in the Manchester clubs in the late 80s and very early 90s. It's on my mind as I played it in the mix for you!
On the Moodymanc side of things, here's one from a record I made on 2020 Vision around 2009, 'Mode'. The idea was to create something dark and brooding for the club but very much with a 'jazz' aesthetic. Live drums, piano and saxophone juxtaposed by a dark electronic bass and kik and dubbed out effects. I was really happy with it, though it wasn't a particularly big seller!
… I'm also going to include the original mix of "Black Paint", a record which very gratefully sustained me in gigs and remix work for a long time, mainly for the brilliant Larry heard mix, but here's the original. I'd wanted to remix something from Gil Scott Heron's  last album 'I'm New Here' on XL as I'd been on tour with him with a Manchester band 'Chapter and the Verse' in 1991(?) and thought it might be a good connection. They knocked me back so I made this.(Fuck 'em!). Again very dark, using elements from avant garde jazz and fusion records alongside my own drums and percussion and keyboard playing. It also features a saxophone solo by US saxophonist hero Kenny Garrett, all as a backdrop to Gil's 'Paint It Black' poem! Dark, Jazzy, Tough, Political…
What can you tell us about the mix you recorded for us and what are some of the key tracks on there for you?
I decided to make a 'mixtape' of releases I've put out on the label, which are all my own productions and collaborations under various guises. It's not often that I play my own stuff when I play 'out', and it's been a few years since I did a mix of my own productions, but I was listening through to the tracks on the label page recently and realised that there's quite a catalogue there that probably has slipped under the radar for a lot of people and I'd really like to be heard. It's all very personal music for me so they're all 'key' in that respect, though  I'm really fond and proud of the ones that feature some of my friends on various instruments so particularly the 'Balaphonic' and 'Well Cut Jazz Workshop' tracks.  As a 'mix' it's quite eclectic in styles but  I'm hoping that presenting it like this might make sense of the label as a whole to people who might not have encountered it before. I kept the 'mixing' side of things as simple as I could and just tried to let the tracks play through and tell their own story (which was actually quite challenging for me!).
As well as producing you also run the Well Cut label. What can you tell us about the ethos of the label?
I got to a stage about 7 or 8 years ago when I was feeling quite jaded with dealing with labels. I had been very lucky to work with some great people but was increasingly aware of the constraints they were all facing in terms of just getting music out there and surviving, and that being quite eclectic I was never necessarily going to fit with a particular 'sound' or for that matter keep churning out the 'big hitters'. I decided to start my own label to release my own productions on my own terms and without the pressures or considerations that most labels choose to face, and just to do things a little differently and to challenge the accepted norm. The mission statement of the label is "passion over fashion" and as such it's never been about making money (unfortunately haha).
I've always been interested in design so worked with a designer and artist, Michael England, of whom I'm a big fan, to come up with the artwork. We really went to town with lots of logos, bespoke imagery for each release and initially putting out 12" releases with very lavish full colour sleeves (at the time everyone was hand stamping limited runs) Any branding was 'spot varnished' on the sleeve so you couldn't see who had done the record until you picked it up and held it to the light. Of course this wasn't sustainable, though we did manage three very beautiful but expensive releases this way. After that it's been mainly digital though I'd like to do some more vinyl in the future.
I've never gone overboard on the promotion side of things and have been trying to make the 'reach' a little more 'organic'; I'd rather that people found out about the label through the music itself rather than through any sort of slick 'hype', but that requires a bit of patience and a lot of faith which can sometimes be quite challenging to find!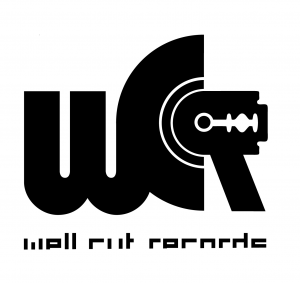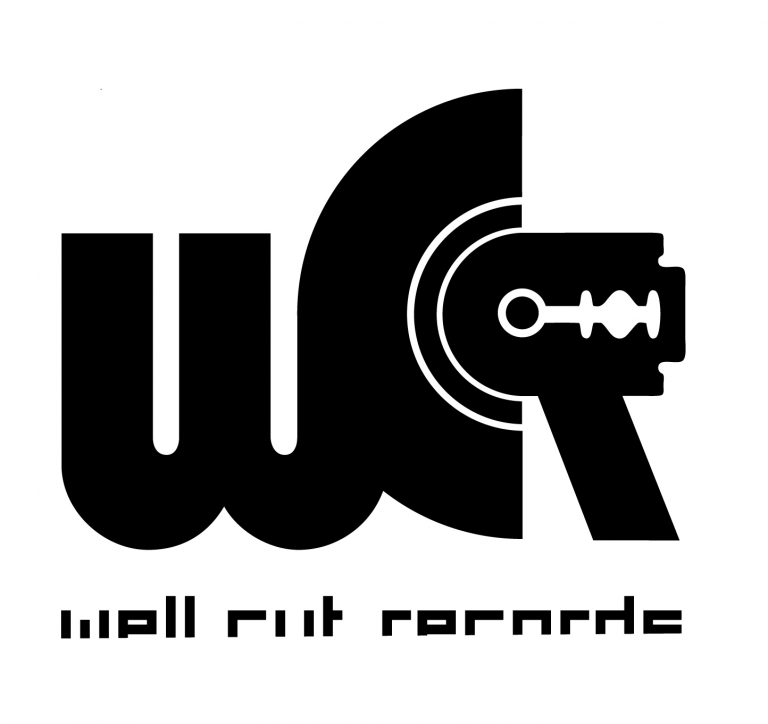 In the last three decades since you started releasing music technology has changed dramatically. How has your studio setup changed over the years, what do you currently produce on and what's your favourite piece of studio gear.
As I mentioned above I started with a drum machine and sampler but have always invested anything I've ever made back into equipment. I still write and arrange everything on a computer but I have a nice vintage AMEK mixing desk with great Neve preamps (which was actually built just two miles down the road in Salford!). I also have some nice mics, monitoring by Genelec and Dynaudio and a house stuffed full of drums and percussion (pretty much all my drums and percussion are recorded live first of all as are a lot of the other acoustic instruments on my 'Balaphonic' and 'Well Cut Jazz Workshop" releases). I've got a couple of old synths, some Roland V drums, decks with custom phono preamps by Paradise Systems and tens of thousands of amazing records! I don't have a 'favourite' piece of equipment to be honest as it all works together, but one thing that has made a massive difference to me has been using UAD plugins which are simply amazing. After decent monitoring I'd recommend those as an investment to anybody who's making music on a computer!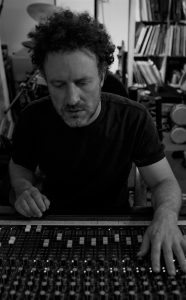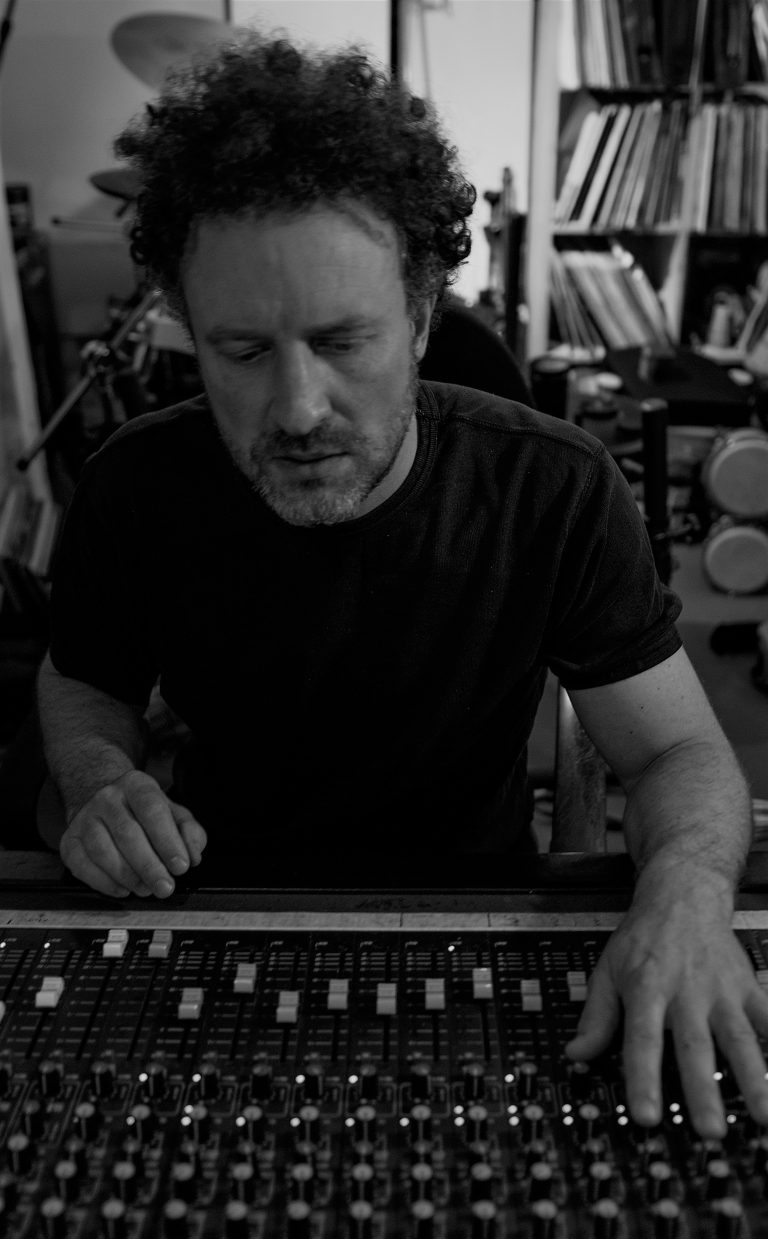 Danny In The Studio
Your home city of Manchester has an incredible music pedigree which has very much spread its influence across the globe over the last three decades. You were both a regular and performer at the Hacienda club in Manchester. What are your memories of the Hacienda days and how would you say living in Manchester has influenced you musically?
The great thing about Manchester is that it has such a diverse and tolerant population that often lives in quite mixed communities, and I think that really reflects itself in its musical output. It was actually the first city in the world that had 'nightclubs' as such which sprang up to 'entertain' the workers in the mills and factories that emerged during the Industrial Revolution. In the late 80s and early 90s the Hacienda was just one of countless clubs and parties to which we went. Before it really took off (it took quite a while) The Hacienda was really easy to get in if you were a regular 'around town', and we'd quite often go on a Wednesday or Thursday to eat cheap veggie food and see gigs as well as rave there at the weekends!
In terms of my music Manchester has been a massive influence. As I mentioned above there are so many cultures here that you get exposed to lots of different music, people and food! There are loads of musicians and artists and lots of bands so it's a very normal thing to be involved in. There's a great scene for jazz and live music and a very high standard of playing so that's a massive influence and has sustained me for many years. I'm still out playing all the time and involved in various band projects, but there's also a big culture around records and DJing of course: There are DJs here who you will probably never hear about but who have bigger record collections and can tear it up as well as anyone on the planet. There's also a culture of 'mixing it up' DJ wise which really doesn't seem to happen in the same way in other cities and I that's something which I really try to represent, particularly as I carry the name 'MoodyManc'. Manchester's political history is also incredibly important to me and has a big influence in the music that I make, and that I like.
Your musical background is as a Jazz musician. How would you say that upbringing has impacted on your approach to making electronic music?
As I mentioned above I've always had an obsession with Black American music and particularly 'jazz'. It definitely wasn't all that 'cool' when I was younger but I would get the same energy and buzz from listening to those records or going to those gigs that I'd get in the clubs or raves. One of the things I'd always wanted to do through my productions was present some of that energy and those sounds and ideas (and records!) to the dance floor, and that's still a big inspiration in what I do now. Not just in the music that I make but also in the way that I DJ. As a jazz musician I've always been a big believer in practice and in constantly trying to better myself, and I've always had the concept of a 'long game'. Many of my heroes were only just starting to make their best records in their 50s. I'll hit 50 at the very end of 2020 and I still feel like I'm only just starting to get my game on!
You were a member of the 2020 Soundsystem playing drums with the quartet and working on the production side of the releases. What were your favourite memories of the 2020 Soundsystem days and do you miss playing live?
We were very lucky to travel a great deal with that band. I have so many good memories of playing festivals and clubs across the world but particularly spending time in South America (Julian Sanza and Fernando are both Argentinian so it was great being there), and also the 2 years we spent touring the States which really galvanised what I wanted to do within House music. We used to gig a lot in Spain whilst things were booming there and I have very fond memories of doing a lot of hanging out on Barcelona too! We had a great 10 year run of it and pretty much traveled like stars without really ever having any massive hits. I miss hanging and playing  with Ralph and Juli and Fer a lot but of course I'm still playing live gigs every week, alongside DJing just not travelling (or partying) quite as much or quite as lavishly!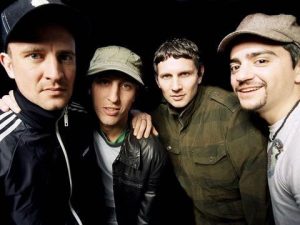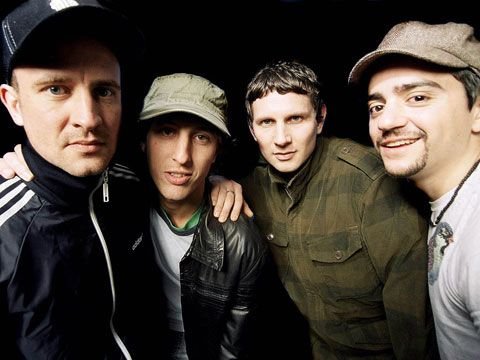 2020 Soundsystem
As an artist who was very much at the forefront of live electronic music why do you think it is that there still aren't too many live electronic groups breaking through as we approach a brand new decade and are there any live acts which have caught your attention recently?
I think that the reasons are several fold but most prevalent in terms of actually playing dance music live it's hard to break into the club scene because so few clubs are equipped to do that (We had to really fight to get ourselves into some of the places we played and it was largely on the back of the records and or DJing that we were known for) and also the whole scene is geared towards promoting DJs alone. There are some promoters who are actively trying to book 'live' acts as part of their parties of course, but it's very hard to convince someone to pay for 4 flights when they're used to paying for one!
This might shock you but to be honest I've never really liked 'live' electronic acts that much. If it's a club I'm much more old school about it-I'd rather people were focused on each other and the beats than on ANYONE 'performing' on a stage. I think that's the point of it. Plus the beauty of 'House' music to me is that it should be about mixing up lots of different artists and sounds. If it's just one band doing it I can find it really two dimensional and sometimes you can feel the 'ego' getting in the way. There's just never the same energy. There are of course some great acts out there doing their thing, the best of whom are really mixing it up with both acoustic and electronic instruments, but I'm not sure if that counts as purely 'electronic' music? I think the best live electronic act I've seen was UR doing Galaxy II Galaxy live though. I don't think I've heard it done better. If there's anyone out there that you know of who might be interested please let me know! 🙂
You have had an incredible long term career in the music industry, what tips do you have for our readers who are trying to get established in the industry? 
I think it's important to be yourself. To try to keep the music at the top of your agenda and to understand that success is actually in being able to sustain yourself in making it rather than anything else. To realise and accept that not everything that you do is going to be 'popular' and that commercial or popular success will come in waves if it comes at all. To surround yourself with people that you actually like rather than people who you are desperate to like you. To stick to your guns, and most importantly of all to be as honest as you can, both with other people but also with yourself!
What can we expect from Danny Ward and Well Cut Records in 2020?
I've got a couple of remix projects coming out for other people and I'll be carrying on with various band projects. I have an EP lined up under my 'Lenny Middles' alter ego which will include a remix by the wonderful Satoshi Fumi, and I'm a good way through finishing another 'Balaphonic' EP with other plans for some 'Well Cut Jazz Workshop' tracks. I'm starting a monthly DJ residency here in Manchester at 'Gorilla' which is going to be on a Friday night where I'm going to very much do my own thing, and I'm hoping to ramp things up a little more on the DJ front again in general whilst carrying on with my regular slots in Ireland and across Asia, so if anyone reading wants me to play please get in touch directly and expect it to be kept honest and friendly – the 'agent thing' is over for me! 🙂
And finally, please can you give us 4 tips for a great day out in Manchester. A place to buy records, a place to eat, a place to drink and a place to dance.
Ok, I'm going to keep it local! We're going to buy records at King Bee Records in Chorlton, still one of the best digging shops anywhere on the planet for me, we may then pass by Bar San Juan for proper Spanish Tapas before heading to Reel Around the Fountain Records in Stretford Mall. We'll nip downstairs to Stretford Foodhall where you might occasionally find me playing jazz records or any other of a host of Manc vinyl DJs on a Friday evening as well as great pop up independent caterers  and a good selection of craft beers and wine. We'll then head to The Carlton Club by my house in Whalley Range to check out all manner of wacky disco or gig antics in proper social club settings before going to The White Hotel in Salford for a proper rave up! Howzat? (You did say you were paying didn't you?)
Love this? Check out our Deep House playlist HERE
For more info on Dubble D / Moodymanc please check:
Dubble D Facebook: https://www.facebook.com/dannydubbled/
Moodymanc Facebook: https://www.facebook.com/moody.manc/
Soundcloud: https://soundcloud.com/moodymanc
Full Tracklist for Danny Moodymanc's Well Cut Records Showcase – LV Selectors 06
1. Dubble D pres. Moodymanc_"Chicago Blues"
2. Balaphonic_"Battle Cries" (edit)
3. Dubble D pres. Moodymanc_" Love Like"
4. Dubble D_ "Why Oh"
5. Dubble D_"Grande Piazza"
6. Balaphonic_"Mondays"
7. Well Cut Jazz Workshop_"Stunt"
8. Lenny Middles v. Moodymanc_"Mirror"
9. Moodymanc v. D-Unit_"Black is…."
10.Dubble D pres. Moodymanc_"Dope n Crime"
11. Moodymanc_"War and Peace"
12. Moodymanc_"Black Paint" (Lenny Middles Acid Reprise)
13. Dubble D presents Moodymanc_"Rantz"
14. Balaphonic_"Balinese Saints"
15. Well Cut Jazz Workshop_"Cherries"
16. Balaphonic_"Sunflowers in Dub"
Tags:
2020 Soundsystem
,
2020 Vision
,
Danny Ward
,
dubble d
,
manchester
,
moodymanc
,
Well Cut Records