David Morales – 5 Tracks Which Massively Influenced My DJ Career (LV Legends)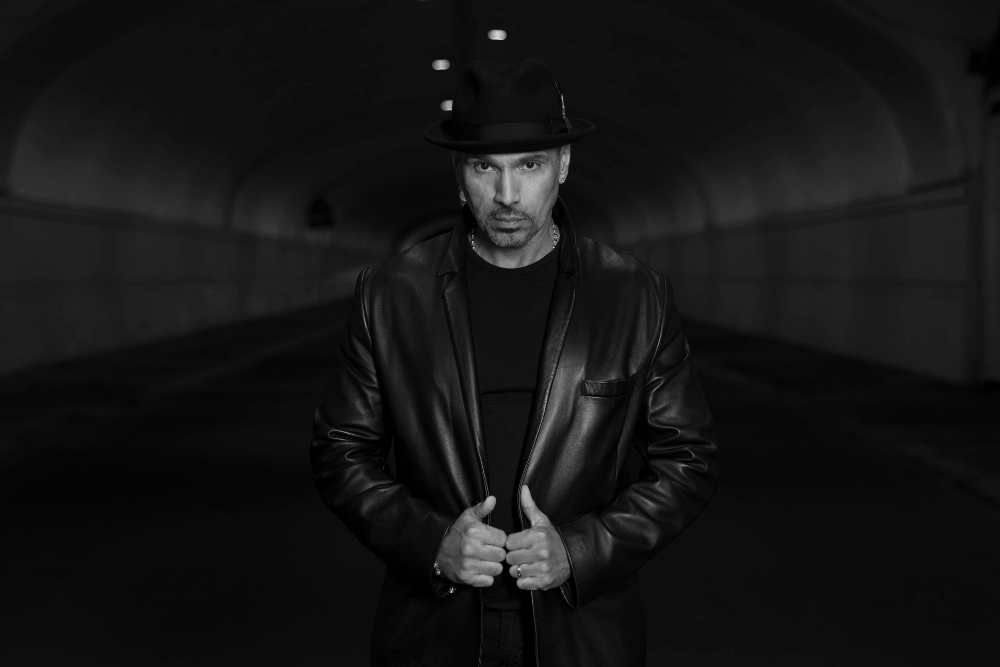 David Morales – 5 Tracks Which Massively Influenced My Career (LV Legends)
The word legend when it comes to David Morales doesn't even come close to telling the whole story. A house music icon he has remixed and produced more than 500 releases including tracks for some of the most important artists to ever grace the charts including Mariah Carey, Michael Jackson, Janet Jackson, U2, Whitney Houston, Jamiroquai and many more. He is also a multiple Grammy nominee including winning the coveted award in 1998 for 'Remixer of the year'.
Far from looking backwards David is very much looking to the future with a slew of brilliant releases already this year including his Kings Of House collaboration with Louie Vega 'Still Here' and multiple Red Zone releases. On the gig front he is also as busy as ever with a B2B headline set with Luciano at IMS' Dalt Villa party, a B2B set at WMC with Louie Vega, a sold-out event at Manchester's Victoria Warehouse, Avant Gardner in New York, and A Night In Paradise at London's Ministry of Sound. David was also the Brighton Music Conference 2019's keynote interview and official party headliner. Topping all of this off David is still hugely active on radio too with his DIRIDIM show on Ibiza Global Radio syndicated around the world to millions.
His latest release sees him re-unite with Janice Robinson (of Livin' Joy fame) on their highly anticipated new Gospel House number, 'Freedom'. They have worked together many times previously and this is another classic complete with the signature Morales piano lines, infectious hand claps and a spell binding lead vocal. The package also features a deep, driving peak-time Red Zone mix and a divine stripped down reprise groove which shows off Janice's incredible vocals to perfection.
Freedom and it's incredible message of empowerment will drop on DIRIDIM David Morales' label and you can grab it as a Traxsource promo now from: https://www.traxsource.com/title/1165657/freedom and it will be out everywhere else on August 1st 2019.
We had the pleasure of speaking to David about some of the records which have made an indelible mark on him as he developed his DJ career.
David Morales – 5 Tracks Which Massively Influenced My Career (LV Legends)
GOOD TIMES BY CHIC
This was the first record that I bought 2 copies of because it was the moment when DJ's were cutting up the break back and forth.
LOVE TRILOGY BY DONNA SUMMER
This was the first album that I bought that was the beginning of the Disco era. It's why I'm such a big fan of Donna Summer. So imagine how I felt when about 20 years later I was asked to work with her in the studio.
DISCO CIRCUS BY MARTIN CIRCUS
This was the first import that I bought that was an underground record at the time. It was a fresh new sound. It was all about the break and you can still play the break today.
LOVE IN C MINOR BY CERRONE
This was my first introduction to Cerrone. This record is an orchestral masterpiece. Cerrone was also part of the Disco evolution.
JUST BEGUN BY JIMMY CASTOR BUNCH
I used to break dance to this record. This represented the evolution of Hip Hop. DJ's would play this and people would jump into break dancing battles.
David Morales & Janice Robinson
'Freedom' (Ft Red Zone Remix)
Diridim / DRD00025
https://www.facebook.com/djdavidmorales/
https://www.facebook.com/janicerobinsonmusic/
https://www.facebook.com/diridimmusic/
https://soundcloud.com/diridim_records
Tags:
Cerrone
,
Chic
,
David Morales
,
disco
,
donna summer
,
Jimmy Castor
,
Martin Circus