Deej – Featured Artist Interview and DJ Mix from The Groove Stage Label boss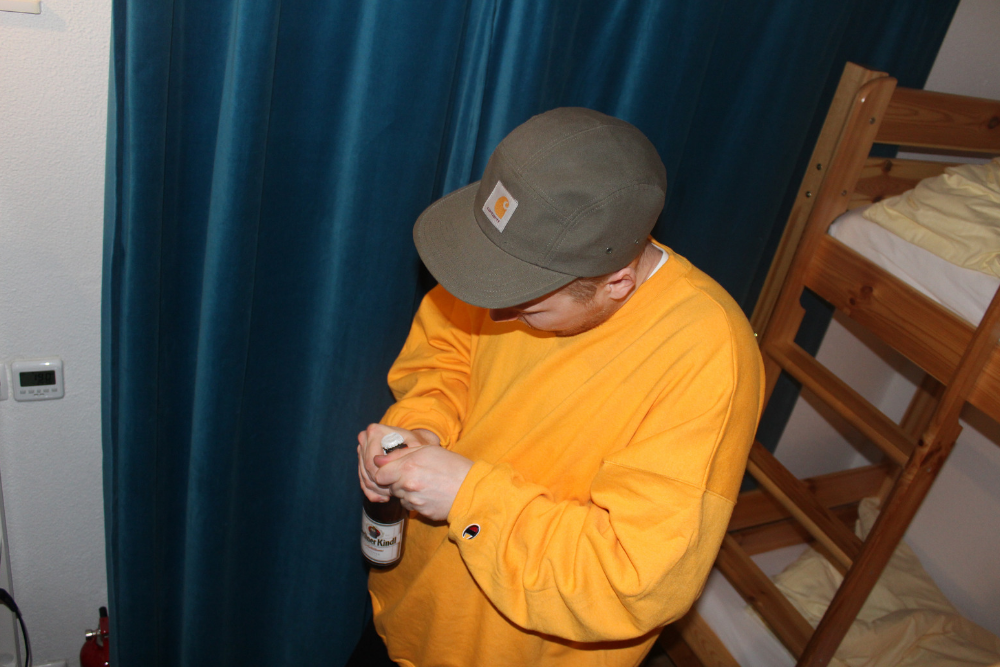 Deej – Featured Artist Interview and DJ Mix from The Groove Stage Label boss.
Deej is boss of the excellent The Groove Stage label. He also features on their current compilation The Groove Stage Vol 1 which features some sublime disco, house and Garage and has been supported by the likes of The Black Madonna, Artwork and Laurent Garnier.
Check out this very tasty mix as you read our interview with him where we discuss the label and Sophbeck club in Leicester which inspired the most recent compilation.
Hi there Dan,
Thanks for speaking to us today.
We recently premiered one of your tracks 'What You Are To Me'. For our readers who haven't come across your releases before how would you describe the musical style of Deej?
Production wise I would describe my main style of house music as very deep, bubbly & soulful with a 90's / garage inspiration, Also I like venture into more deep jazzy and dreamy house music which I've been making a lot of under a new alias called 'Kooley Cutz'. You will be able to check that stuff later on in the year.
You are also behind The Groove Stage label, please can you tell us a little about the ethos of the label.
The Groove Stage started out in 2013 as a collective showcasing house music. Although we were playing a lot of 90's underground records we also played a lot of dreamy, jazzy, disco house. Being in Leicester at that time apart from City Fly Records & Artful Division there really weren't many nights playing the same sort of stuff we were, so we took it to the clubs and started our own monthly club nights which later on inspired me to start the label.
Your latest release The Groove Stage – A Tribute to Sophbeck, Is a tribute to the Sophbeck nightclub in Leicester. Please can you tell us a little more about the club and how the compilation came about?
So Sophbeck was a small venue with a dark and dingy basement that literally held the heart of the underground scene in Leicester. When I was almost legal to go out to clubs I was introduced to sophbeck in 2007-8ishh, It literally blew my mind! So much energy and love going around with music I'd never heard before! I instantly fell in love with house music. When The Groove Stage started in 2013 the club gave us a shot to showcase our music and 5 years later having some of the greatest nights in my life we are having to say farewell to our club. So I guess the compilation came about to give the club a proper thank you for the chance & all the memories that we have had there partying and DJ'ing.
How did you go about choosing the artists for the compilation?
So for me I already had a few Leicester artists and Sophbeck heads who I wanted to feature on the comp such as Jonna, Flat White Chris, Darran P & Malaky. As the album was also a celebration to our first year as a record label I also wanted to get tracks from some of the artists who released with us earlier in the year.
The compilation is really fantastic featuring house, disco, and some great garage cuts which sound like they are lifted straight from the 90's. How representative are these of the sounds of the club and how long did it take you to pull together so many top class tracks?
These sounds for sure represented our club night. We wanted to get the right blend of tracks to suit the label & club night, From the dreamy deep sounds of Jonna & Darren P to the disco cuts from myself and Le Smoove and then more raw snappy garage cuts from Treecotot & P.A.M.O. The project took just over a year and which in all honesty isn't that long. All the artists were mad keen to get tracks ready for the album and all put a lot of work in.
The feedback from artists for this compilation has been immense. Did you expect it to blow up as much as it has?
Im very grateful for the love this compilation has received as I really believed in all the artist's! As much as I believed in it doing really well I was also very shocked to see artists such as Artwork, The Black Madonna & Laurent Garnier showing so much support. This was due to the fact we our just a small label coming up from Leicester ha!
Please can you give us 3 tracks which you would say were the biggest tracks at your night at Sophbeck?
Wow this is a hard one, I'm gonna have to dig out some oldies.
Inner Sense – MOTP (My Love Is Underground)
Kez Ym – Late Night Remedy (City Fly)
Liem – If Only (Lehult)
If you were asked to collate your perfect tribute club night from artists who appeared at Sophbeck who would they be and why.
I would for sure have to pick the rest of The Groove Stage squad (Jordan Bird & Flat White Chris) also Jonna who is all around one of my fav dj's aswell as being a true homie & mentor over the years. I would also pick the rest of the City Fly crew The Last Trip To Gandahar & Darran P for the sheer talent they put in behind the decks.
What else can we expect from The Groove Stage in 2019?
You will see a lot more experimental stuff delving into more soul disco & hiphop this year but don't worry we will still be bumping out 90's Inspired house & garage.
And finally, please can you give us 4 tips for a great day out in Leicester. A place to buy records, a place to eat, a place to drink and a place to dance.
If your ever in Leicester be sure to check out Crafty Burger for it's tastey food and craft beer.
Leicester also now has a new record shop open which is literally around the corner from crafty burger called Out Of Joint Records, A great dig and really friendly staff who also run a night in Leicester called 'Grade 10'.
Every Friday night at a bar called The Cookie, Myself and Jonna put on a weekly night called The Soul Clique showcasing Soul, Jazz, Funk, Disco, Hiphop & House. The perfect environment to chill and relax with friends or have a little boogie.
If your looking at more of a rave scene then you should also check ATONE, Id say it's the biggest house night in Leicester which has had some massive headliners (Detroit Swindle, Ross From Friends, Horse Meat Disco, Crazy P, Mall Grab & Artwork).
For more info on The Groove Stage please check:
Facebook: https://www.facebook.com/thegroovestage
Soundcloud: https://soundcloud.com/thegroovestage
Tags:
city fly
,
Darran P
,
Deej
,
Flat White Chris
,
Jonna
,
last trip to gandahar
,
leicester
,
Sophbeck
,
the groove stage