LV Premier – Di Saronno, Gramophonedzie – The Way You Do It [Freakin909]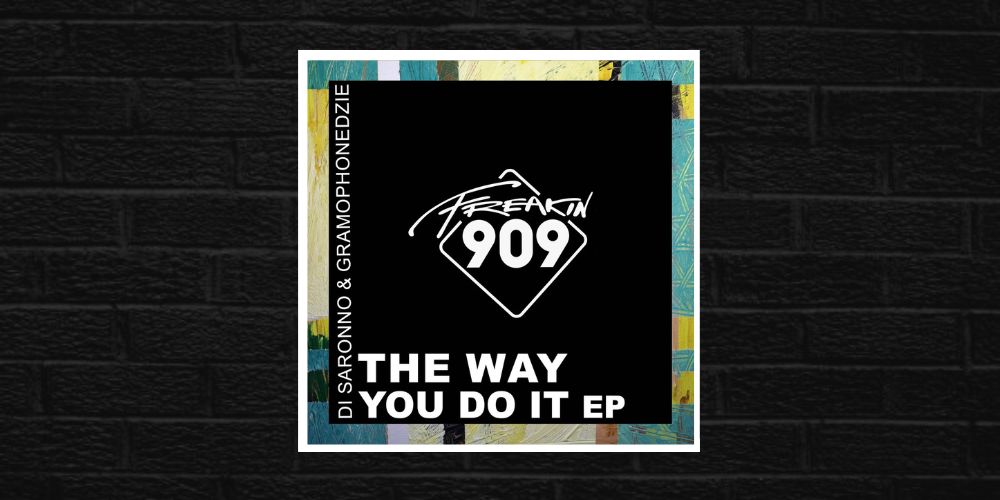 This is a powerhouse production tag team right here as Italian stallion Di Saronno lines up next to Serbian maestro Gramophonedzie to drop 'The Way You Do It' EP featuring two seriously fierce Jackin' House blasters in the shape of the the title track, which we are premiering here today, and the equally raucous club botherer Mind Your Own Business.
The Way You Do It takes a seriously Soulful sample and gives it huge licks of loopy discofied funk and kick-ass jackin' beats and turns it into what is a bit of a club masterpiece if Jackin' House is your thing. Expect all sorts of shapes to be thrown on dancefloor's across the globe when this one lands.
Flip Mind your business is equally packed with the funky stuff as a cool spoken vocal sits atop acid edged Hammond licks and some seriously fierce drum programming. Looped to perfection it's another bomb.
Grab the EP via: https://www.beatport.com/track/mind-your-own-business/17475020
For more info on Di Saronno, Gramophonedzie and Freakin909 please check:
Di Saronno Facebook : https://www.facebook.com/francescoferraromusic
Di Saronno Instagram : https://instagram.com/disaronnomusic
Di Saronno Soundcloud : https://soundcloud.com/disaronnomusic
Di Saronno Twitter: https://twitter.com/frankdisaronno
Gramophonedzie Facebook: https://www.facebook.com/TheGRAMOPHONEDZIE
Gramophonedzie Soundcloud: https://soundcloud.com/gramophonedzie
Gramophonedzie Instagram: https://www.instagram.com/gramophonedzie/
Gramophonedzie Twitter: https://twitter.com/Gramophonedzie
Freakin909 Facebook: https://www.facebook.com/freakin909
Freakin909 Soundcloud: https://soundcloud.com/freakin909
Freakin909 Instagram: https://www.instagram.com/freakin_909/
Freakin909 Twitter: https://twitter.com/freakin909
Love this? Check out more from Di Saronno here
Like what you hear? To help support LV Online buy us a coffee via Ko-FI. Click HERE
Tags:
Di Saronno
,
Freakin909
,
Gramophonedzie
,
Jackin House