DJ GLC – 5 Inspirational Producers + Why They've Influenced Me.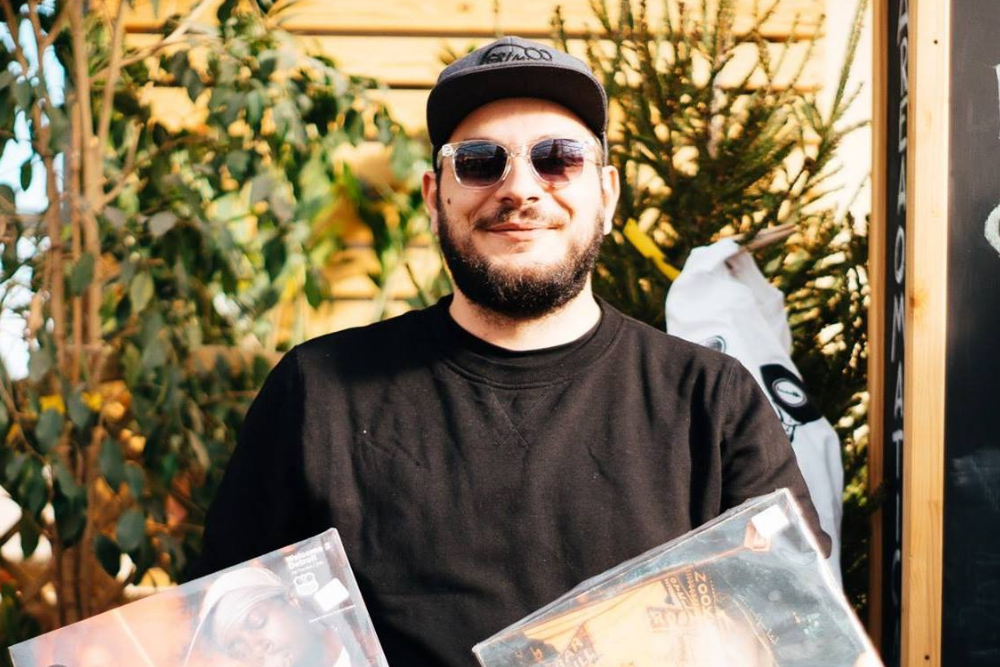 DJ GLC – 5 Inspirational Producers + Why They've Influenced Me.
DJ GLC aka Gianluca Marcelli is a Rome-based, highly-respected producer, DJ and label owner. A resident at the city's Ex Dogana club, he is the man behind the Shift Ltd label and he also runs the burgeoning ONDA imprint which recently released the GLC's brilliant Colours EP, complete with remixes by Javontte and Byron the Aquarius.
You can check out the featured artist mix that he put together for LV online below. It's packed to the seams with brilliant House music.
But who inspired him on his house-loving path? That's what we wanted to know when we dialled him up recently. So, without further ado we present to you: 'DJ GLC: 5 inspirational producers and why they've influenced me'.
1) KERRI CHANDLER
My first taste of house music came via Kerri Chandler's 'Rain'. I still remember listening to this track in Rome when I was really young. I tried the record for ages! But when I did my passion for digging for vinyl and working as a producer really took off. I really love the construction of Kerri's tracks and the sounds he uses are amazing! Still a classic and and inspiration to me every day.
2) MOODYMANN
I love Moodymann. His approach to music, his concepts; they're all brilliant. Besides that, his tracks are really different with each passing EP. An absolute master of his trade! I'll never forget hearing 'I Can't Help This Feeling When Hits'. And I still can't!
I was really impressed by his use of samples and soon set about finding my own way to do the same. But I was really young and gear like that was really expensive for me. But recently I bought an AKAIS3000XL and am sampling music from my own disco/funk collection. So a massive inspiration, absolutely.
3) GLENN UNDERGROUND
Glenn Underground's first record I heard was "The Jerusalem EP". I was fascinated by the bassline, the construction of the tracks and what was super cool for me the use of the sax to make a timeless house track. Still a great inspiration for me – I listen and play Glen's music regularly. What a dude!
4) BOO WILLIAMS
I still make tracks using "Mortal Trance" as a benchmark. In fact, it was probably the first record I've properly fallen in love with. A staple of my record bag and I love all four tracks on there. A record made to dance to! People love this record, especially young people, which just shows how timeless it sound. A great producer and inspiration.
5) BYRON THE AQUARIUS
I had the pleasure to collaborate with Byron on my latest record (out now with Onda Records). Byron is a great producer coming out of Atlanta and a pianist with jazz and classical studies behind him. Beside that, he's a great lover of hip hop and electronic music. I really love his re-interpretation of my track which gives it a jazzy touch with some great keyboard work. His Sound Signature stuff too…just wow!
For more info on DJ GLC check:
Facebook: https://www.facebook.com/djglc/
Soundcloud: https://soundcloud.com/djglc2
Resident Advisor: https://www.residentadvisor.net/dj/djglc
Tags:
Dj GLC
,
house music