DJ Rocca – 10 Italian House Classics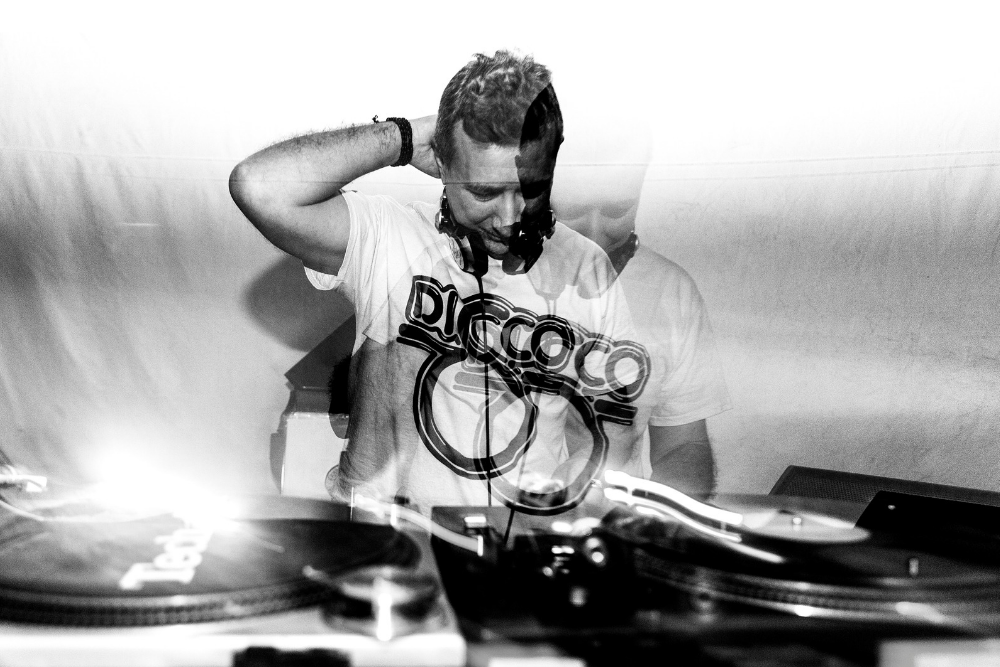 DJ Rocca – 10 Italian House Classics
DJ Rocca is due to release his Pasta EP on 22th Feb via the increasingly impressive Wonder Stories label. A producer who is already well known for his collaborations with Dimitri From Paris and Daniele Baldelli, DJ Rocca is firmly stepping out on his own here with a truly excellent release. You can check out one of the tracks below and you can order it from HERE
Packed full of synth heavy house music this is a release with one foot in the classic sounds of 90's Italian House music but the other foot perfectly on today's dancefloor pulse. Featuring 4 sublime tracks this could very well go on to be one of the most sought after releases of 2019.
In celebration of this release we asked DJ Rocca to give us a playlist of his favourite ever Italian House tracks and it's a wonderful celebration of the genre. We also asked him a few questions about his productions and how the EP came together. Check out his answers and the playlist out below.
Hi there DJ Rocca,
For our readers who haven't come across your releases before how would you describe the musical style of DJ Rocca?
My style is very eclectic…lots of people recognize me as a Nu Disco, or Cosmic Disco producer, but I released records, remixes and albums in different style…in the late 90s I produced Drum & Bass and breakbeat singles, then I was focused more on Italo Disco / Electro Wave with my old project Ajello, then on Krautrock/Balearic with another project called Crimea X. From late 2000 I focused more on my own DJ Rocca style, that is a sum of what I love…Jazz, Dub, Disco, House, Deep Techno, Funk, Synth Pop, Italo Disco, Boogie, Dream House, Breakbeat, Brasilian music, African…
How would you describe your latest Pasta EP and can you give us a bit of history about the release?
The EP was born with the Spaghetti track, a composition made with a drum machine, a Roland expansion and my loved Jupiter 6 for bass…then I tried some old school breakbeats on that, just to float into that early 90s style, in between early analog House, UK Rave and American Nu Groove records. Then, the Fusilli track came as result of my point of view on that sound, but adding a 303 for a bit of acid. At this point I wanted to use my flute on the next track, and Penne was born…
DJ Fett Burger was the natural choice for a remix, just because his style is in the same music area. So, at the end of the story, I can describe PASTA EP as my point of view that the dance music from the 90s was ahead of its times, and still sounds fresh today.
These tracks have a gloriously warm feel what equipment did you use to produce them?
I like to use my loved machiness, and I'm proud of my babies when someone ask me about… I used a TR707 and a Boss DR660 as drum machines, and as keyboards a Roland Jupiter 6, a TT303, a Roland JV2080, a Yamaha DX7 and a Korg Poly61. I recorded everything and mixed with a Universal Audio Apollo 8 and an RME Fireface 800 sounds card, both into a Vintagemaker Solid State Summing mixer, everything creamed by an SL4000 bus compressor.
How important was the history of Italian house music when you came to create this EP? It feels like a real celebration of your countries electronic heritage.
To be honest in the 90's Italian house music was shit for me, just because I was totally into Jazz and Blue Note Records. In my opinion, every thing that came from a sampler or a DJ was evil. Then after many years I discovered so many masterpieces from the underground Italian music, which unconsciously belonged to my soul, without wanting to admit it. You're right, this EP is my homage to that sound, but from my point of view…a sort of reconciliation with what I mistakenly considered was stupid music.
Thanks for Speaking to us today.
For more info on DJ Rocca check
Facebook: https://www.facebook.com/deejayrocca
Soundcloud: https://soundcloud.com/dj-rocca
Here is DJ Rocca's Italian House Playlist.
1. The Bermuda Triangle – The Bermuda Triangle EP
I like the entire 6 track EP, just because all the tracks have that dreamy approach. They have a
similar atmosphere as the early Liquid Drum and Bass stuff, the music I used to play
when I started as a professional DJ
2. Optik – Music Harmony And Rhythm
I love this track so much, it reminds me of a 90s club in my city, the club was called Epsylon.
I didn't like house music at all that time, but this track changed my taste.
3. Night Communication – Night Clerk
I'm a big fan of Jamaican Dub, and every kind of music that refers to the dub culture.
This track merges dub, bass and percussion from Disco, with some craziness. A tune
from two true legends, my friend Leo Mas and his buddy Gemolotto
4. Mr Marvin – I Want You
African music and polyrhythmia are fascinating, and one life is not enough to deepen this
culture. Here is a track that blends the ethnic rhythmic elements, with a dash of cosmic
voyage … two of my favourite styles
5. The Contact – Aqua Marina (Paradise Mix)
How can you not love this track if you are a fan of Santana like me? The Italian House
version of a 'Maestro Carlos' great tune, 'Aqua Marine' from his Marathon album!
6. Transitive Elements – The Tribe
Some African percussion samples, a Roland drum machine, big strings and an
awesome vibraphone line…you don't need more to make a gorgeous tune. Unfortunately
is too short for me, so I did an extended edit for my DJ use.
7. Enrico Mantini – I Will Be True
A Jazzy shuffle house track in his full effect. Proper deep house with a big bass, with an
irresistible rhythm. Perfect for the dance floor.
8. Model Citizen – Minority Views
This track is in between the Detroit Techno style and House, but with that pioneering
spirit between the ingenuous and the brilliant. An evocative track
9. JT Company – Don't Deal With Us (Club Version)
The real Italian Piano House! Mr Joe T Vannelli from Milan, is very known in Italy, as one of
the true 'spaghetti house' originators. Every time I play this record the people goe
bananas.
10. Minimal Vision – Milky Way
Another example of deep house from the early nineties Rome school.
Fresh Balearic melodies, big Juno bass and tons of good vibes
Tags:
DJ Rocca
,
Italian House
,
wonder stories