DJ Spen – 8 Tracks Which Massively Influenced My DJ Career (LV Legends)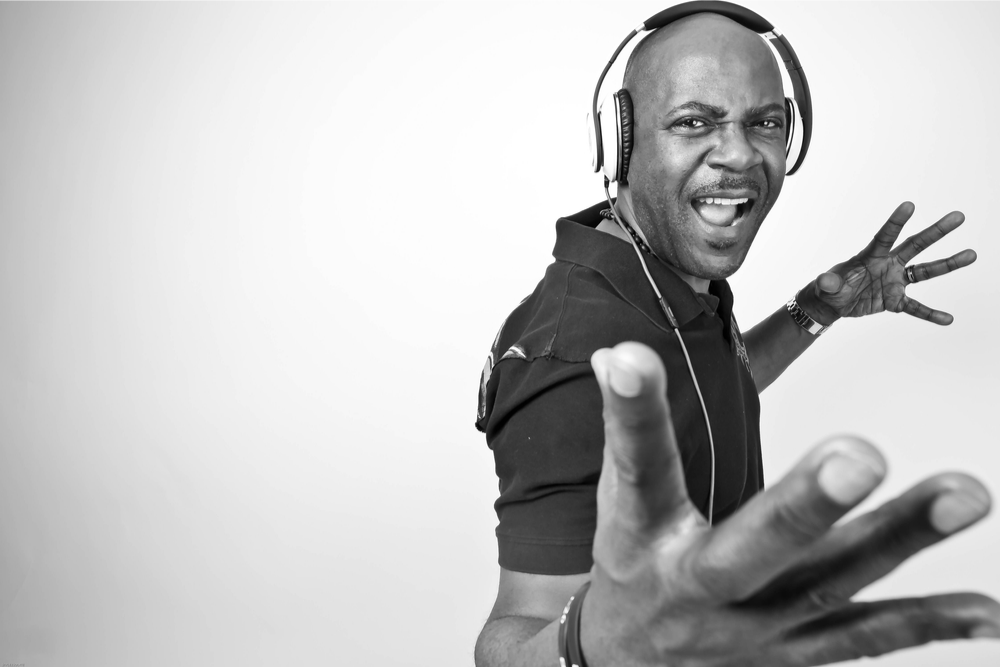 DJ Spen – 8 Tracks Which Massively Influenced My DJ Career (LV Legends)
DJ Spen is one of the stand out artists of the house world. Hailing from Baltimore he was brought up a diet of Gospel, funk Rock n Roll and soul courtesy of his mother and older brothers. He was immesed in music from an early age as his mother and aunts would sing in church with his brothers and cousins playing the accompanying instruments.
His own DJ career would start at the youthful age of 13 when he would DJ at parties and make mixtapes for Radio stations sharing his passion of RnB & Hip-Hop. As his career progressed so did his taste in music as he was drawn towards house and disco.
DJ Spen would go on to be one of the most accomplished DJ / Producers of his generation with a huge discography behind him releasing with some of the key labels of the electronic music world including Basement Boys, Knee Deep, Defected and MN2S.
He would soon launch his own label Quantize Recordings along with Thommy Davis which in it's own right would become a byword for quality music. Quantize is now 261 releases deep an incredible achievement and has also spawned the Unquantized Label.
We spoke to DJ Spen about some of the tracks which have left an indelible mark on his musical upbringing and which have guided him musically to where he is now. It's a brilliant list packed with quality from MFSB, Kraftwerk, Martin Circus, ESG, Chic, Tom Tom Club, Mr Fingers and Touch. He also gave us some fascinating chat of the impact each track had made on him.
DJ Spen's Grateful Groundbreaking 8
MFSB – Love Is The Message
My brothers had this album in the house when I was about four years old. The cover was cool, but I wasn't really into the music at that young age. (I was crazy about the Jackson 5 at that time). Anyway, years later, in 1981 I heard the familiar sound of the baseline and string sections from "Love Is The Message" on a cassette tape made by a DJ in Baltimore by the name of Wayne Davis. This tape contained what I can only describe as my first time ever hearing of two records mixed together in a nonstop fashion. The classic Philadelphia International ending of "Love Is The Message" was playing with other tunes like I had never heard it before and that song I really didn't like as a kid has turned into something that I play in many of my sets to this day.
Kraftwerk – Numbers
This was another track that was on the cassette tape that Wayne Davis made back in 1981. All I kept hearing was these guys counting in different languages over a beat, that most certainly was not played by drummer! I had no idea that this record was going to be the foundation for so many genres of music, I can't keep count. Throughout the early to mid-80s it was hard to go to a party in Baltimore and not hear "Numbers" or "It's More Fun To Compute". Undeniable, Definitive, Classics!
Martin Circus – Disco Circus
Yep, you guessed it, another track from a Wayne Davis Tape. I remember looking for this record for an entire year. I was so young at the time, that I wasn't going to nightclubs, so I had to figure out what this track was by going to record stores and trying to sing it. That didn't work out so well. When I found out what it was, I special ordered it from a record store in Baltimore County called Record Theater. I played it over and over again until I knew every single groove in that 10 minute track. We recently put out a record on Unquantize by Geoffrey C that leans heavily on "Disco Circus", which proves that it is a timeless piece that will always be played, one way or another, by DJs.
ESG – Moody
I remember going over to a friend's house with the fellas on the basketball team to celebrate a current winning streak. Our teammate put on a few tracks that blew my mind. One of them was "Planet Rock" by the Soul Sonic Force, but the other was by this group with this weird looking hippie album cover called ESG. It was the most unusual record, but that baseline, those drums and that girl singing that simple "Feeling Moody Yeah Yeah" hook was just a killer! And then she has the nerve to say "like this", which sealed the deal! That record is one of my favorite, most played songs ever. I probably wore a hole into that section of the record making it unusable to anybody who just wants to listen to it. Thank God for CD's 😊
Chic – Good Times
If you've never been so into a record that you stood in front of a speaker cone to watch how the bass made it move, then you'll never understand what "Good Times" was to me in its simplest form. Coming home from Middle school, before I had my own turntables, my brothers gave me a cassette player that I could hook up in my bedroom with one speaker that I could attach to a receiver. Every day, my after school ritual, was the playing "Good Times", trying to figure out how they make that baseline sound sooooooo awesome!!! I was an instantaneous Bernard Edwards fan. Yeah, Nile Rogers was all right, but the fingers on that cat Bernard Edwards had to be made of the best things on earth. In the most complex form, once I actually got a pair of turntables and after hearing Grandmaster Flash do what he did on "The Adventures Of Grandmaster Flash On The Wheels Of Steel", "Good Times" became a record that stayed in my crates until I didn't carry records around anymore. It was a great show off record on top of that. It's wasn't my go-to DJ battle record, but it could definitely be considered one of them.
Tom Tom Club – Genius Of Love
I don't think I can classify this as anything but insanely creative. In fact, this record was so creative that I couldn't figure out what in the world song was called. I bought other records thinking that maybe this was that record that I kept hearing on the radio talking about getting out of jail? Anyway, after some time, I finally found the "Tom Tom Club" Single. "Genius Of Love" was a Baltimore staple that started in the clubs and then went to radio, which I understand was a year later (again I was too young to be in a club that time). This record impacted my DJ career in all kinds of ways. I used to practice doing DJ tricks with it every day when I got home from school and every now and again I still play it in my longer, more in depth sets.
Mr Fingers – Can You Feel It
This was the first House record that I heard that had serious musicianship. Most of the tracks coming out of Chicago before this were quite drum oriented, with minimal keyboards and a lot of vocal samples that were based on older Disco records. This track was completely different. The first time I heard it I couldn't believe what I was hearing because it was big sounding and the drums were killer! That record brought forth feelings that I never thought an instrumental record could make me have.
Touch – Without You
This New York underground classic is a track that I played as a Hip-Hop DJ when I needed something to cross over into anything that was more up-tempo or House driven. It's a very simple song, but I remember is girls loving it whenever I played. I also like the drum programming on this record, which made wedding dance floors, to high school disco dance floors, to nightclub Dance floors move.
For more info check:
DJ Spen Facebook: https://www.facebook.com/djspen/
DJ Spen Soundcloud: https://soundcloud.com/djspen
Quantize WWW: http://www.quantizerecordings.com
Quantize Recordings Soundcloud: https://soundcloud.com/quantize-recordings
Tags:
Chic
,
dj spen
,
ESG
,
Kraftwerk
,
LV Legends
,
Martin Circus
,
mfsb
,
mr fingers
,
Quantized Recordings
,
Touch