Matt Masters, Never Ending Nights, Freerange Records & LV Mixtape 078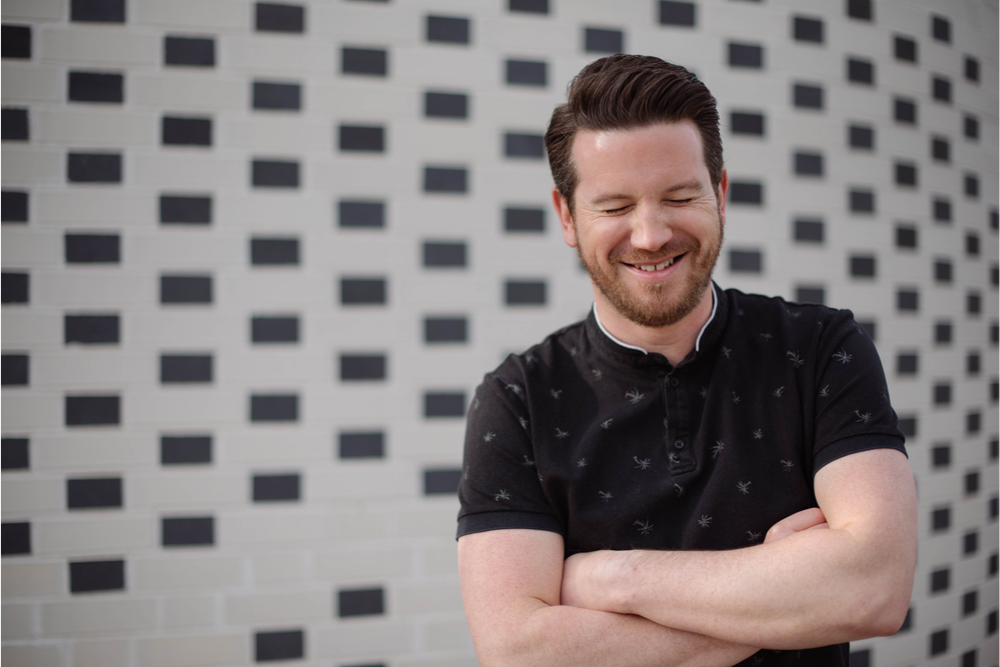 Matt Masters, Never Ending Night, Freerange Records & LV Mixtape 078
Hailing from London Matt Masters is one of those artists who has built up an incredible reputation in the industry though his work at Freerange, a steady stream of superb productions, strong DJing skills and sheer undeniable year after year hard work.
Discovering a passion for House Music early on he quickly found work with legendary UK label Freerange. A summer in Ibiza in 2004 saw him DJ all over the island from the Sunset Strip to Privilege. His return to the UK saw him go full time at Freerange and he hasn't looked back since.
The last 15 years have seen him DJ all over the globe, build up an first class catalogue of productions under both his own name and a selection of monikers including Sam Matters, Arithmetics & MidiDropMusic.
He has DJ'd with the best of the best and has been behind both the Freerange Radio show and Freerange residencies across London. This is a man who clearly lives and breathes electronic music.
All of this hard won experience has built up to him releasing his brilliant new album 'Never Ending Nights'. It features 11 tracks of perfectly crafted electronica from club sure gems to down-tempo atmospherics. It's deep, warm and inviting. A future classic, no doubt, and one of the best electronic albums you are going to hear this year.
You can check it out and grab it from: https://freerangerecords.bandcamp.com/album/never-ending-nights
We spoke to Matt about his career, the album and his work at Freerange records. He also put a brilliant mix together for us, check it below and make sure you give it a share on soundcloud and help spread the love! You can check the full tracklist at the bottom of this feature.
Hi there Matt,
Thanks for speaking to us today.
You have been part of the Freerange set up for 15 years working with Jimpster to release some truly incredible and ground-breaking music. Please can you tell us a little about your musical journey to working with the label?
It's been very magical and I am very grateful for the journey to get me where I am and to where it will take me in the next 15 years. I first started at the label after I finished university. I was working in Pizza Express whilst I started to think about what I wanted to do in the future. I was fortunate enough to have a few Freerange vinyls in my record box so hit them up and went for an interview. I was taken on board and started by packing vinyls for DJ's and sending them out. I then had to wait for the fax machine to start up each time I went in for the feedback to arrive. When that first fax came back from Laurent Garnier I was over the moon!
Since the packing of envelopes all those years ago, I have dabbled in most of the jobs that you get involved with at a label….distribution, A&R, press liaison, social media to name but a few. Working at an independent label like Freerange really opens up your eyes as to how the music industry works and you get to experience that at all levels within an indie which I am truly grateful for.
What is your role at the label and what are the most interesting and fun aspects of working at Freerange?
My current role at the label is mainly focusing on licensing. I enjoy looking at upcoming tracklists for compilations from DJ's around the world and seeing how the Freerange sound fits in with other labels and artists. As we are an indie though we all get involved in everything. One of the most fun parts though is meeting the people, socialising with friends and just getting immersed in the music culture.
Please can you tell us a little more about the Freerange Radio show that you host. Where can we find it and what can we expect when tune in?
Jamie (Jimpster) and I have been hosting the show for around 10 years now. We record the show once a month and each record the mixes on alternate months. We usually have a guest to do a 30 minute exclusive mix each month too and have had so many great guests over the 231 shows we have recorded. It's syndicated on various stations around the world at various times but you can subscribe to the podcast via iTunes so you get it straight to your phone when it's released.
Please can you give us 3 of your own tracks which are quintessentially Matt Masters?
6 & 3 Two's
This is a track I wrote a while back and went out on Dirt Crew records. It's something that I liked working with as the time signature isn't what it seems. I like giving myself little challenges sometimes.
Deep Or What
This was one of my first ever releases. I like that the tech house vibe of it still sounds fresh to me even though it's an old track.
Once Again
This is taken from the album. I really loved the time when Booka Shade and MANDY released Body Language and I guess this is kind of my little homage to the track.
Your latest release is an 11 track album called 'Never Ending Nights' which dropped on Freerange on the 11th October. Please can you tell us a little about the story of the album, how long it was in the making and what was the ethos and the process behind it?
The album has been in the making for over 10 years now. I always wanted to release an album before I was 40 and I managed to do it with just under a year to go. The title track from the album was one of the first tracks that I ever wrote. I have reworked it over and over and could never get it right so it kind of got lost in my unfinished tracks area of my computer. I really wanted to use it so I worked on it one last time and I am very happy with the result. Jamie's input on the album to get the tracks over the line was a huge help so he definitely helped kick back the life into this one.
I have released a number of EP's but I wanted to keep this selection of tracks back for the album and I am really happy with how they have all come together. I think some of the more recent tracks I wrote for the album are steering me more in the direction that I am going now for future releases. I am thankful for what this process has taught me both as an artist and as a person.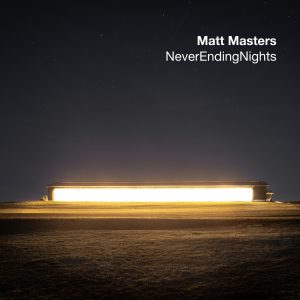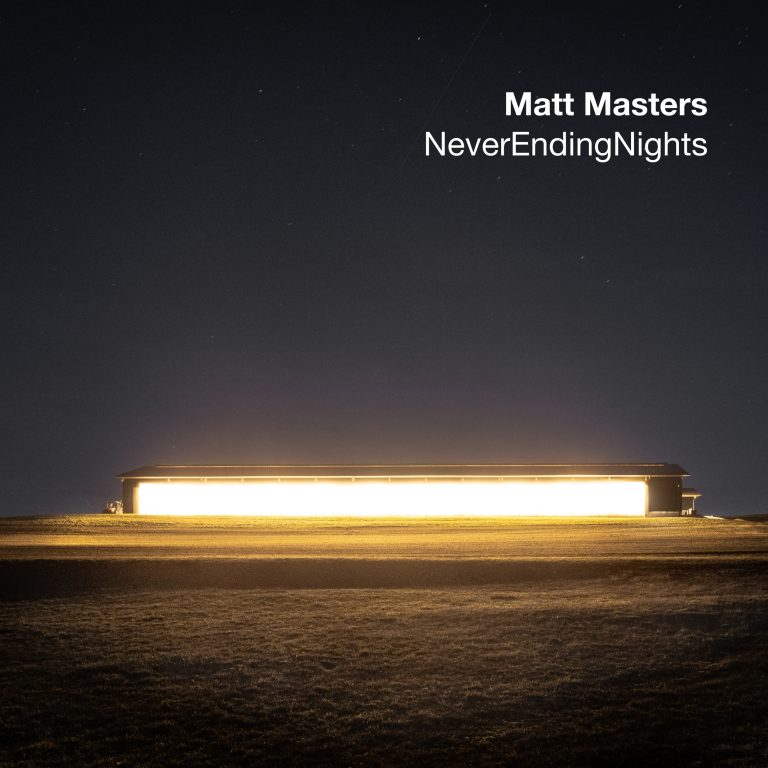 How has working at Freerange changed your musical outlook over the years and how has this impacted on the music that you are making?
Before working at Freerange I hadn't made any music since school. Back then I was listening to the Prodigy and Chemical brothers all the way through to Brit pop artists like Blur and Oasis. I had a year out between school and going to university and that's when I started really getting into house music. I was putting on parties whilst at Uni which were house nights and I loved being able to visit some of the great London clubs back then. Places like Turnmills, Heaven, The Cross, Velvet Rooms, The End, Ministry Of Sound etc. It was a very different club scene 20 years ago.
When I first started at Freerange I hadn't really worked on anything for several years. I remember being in the studio on a number of occasions when Jamie was there. At the time it was a studio and an office as all of Jamie's equipment was there. I used to watch over his shoulder whilst he was working on tracks and preparing for gigs with The Bays. It was that music scene and seeing what Jamie was doing that made me realise that I wanted to get back into production again. The Freerange artists are all very special and of course the Jimpster sound is very recognisable and I think that this has all had a huge impact on the music I make.
Which tracks from the album can we expect to see out as singles and are there any big remixes on the way that we should be looking out for?
We have put out an album sampler which includes the tracks Chimes, Gonna Make, Once Again and the title track Never Ending Nights. The sampler is out now on vinyl. There is no talk as yet on remixes but never say never!
Which three tracks that you have worked on at Freerange are you most proud of and why?
We have over 270 EP's and LP's released to date so it's really hard to pick three that I have worked on over the years with the rest of the Team. Tom and Jamie get all the A&R credit though so I cannot take any of that! The mix I recorded for you includes a mixture of some older tracks from Freerange as well as some from my new album. These is a selection of tracks that have stuck in my mind since I started all those years ago. It was also extremely fun going through the Freerange back catalogue!
You have worked at Freerange through some of the most difficult times for the house scene. Arguably it's now at its most buoyant since it's heyday in the 90's with some incredible artists, events and venues continuing to pop up across the globe. Have you been surprised at just how strong the scene has become again and which artists do you think are pushing it forwards at the moment?
Yes we have definitely seen some ups and downs over the years. Having three of our distributors go into administration over the years hit us hard. A lot of independent labels had to close but we managed to keep going. The scene is really good at the moment and so many artists are doing some amazing things in and out of the studio. I love watching KINK's live sets but if you want something really special head to our Freerange and Delusions of Grandeur party at ADE where we have Jimpster, Dan Shake, Demuka, Black Loops, FOUK, Aroop Roy, Some Chemistry, Pablo Discobar Soundsystem, Lovestad, Mahabe137 and SHMLSS please. Full details here – https://www.facebook.com/events/373882956518960 (SHAMELESS SELF PROMOTION I KNOW!).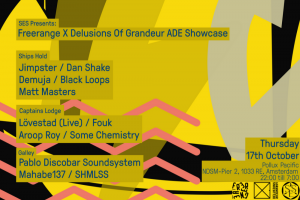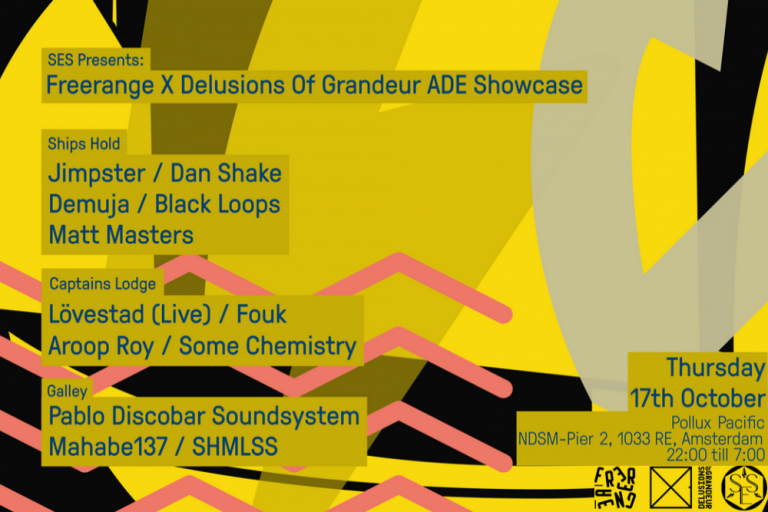 What tips can you give our readers who might be thinking about putting together a full artist album?
I guess the main thing is that you need to put the hours in and absorb as much as you can. The production process is not a quick one. There are many times when you get distracted so switch everything off (phone, emails, internet) and focus. I have my studio in my home so there are many distractions. I have been lucky enough to spend time at other studios including the Secret Sundaze studio and of course our very own Jimpster's studio which has been a huge help.
Watching these guys work and learning your trade is key. If you can't get into a studio, then YouTube is full of production tips and tricks. Also listen to songs you like and try to dissect them to see if you can get the same sounding keys, bass, snare etc somehow. Then when you want to try something in a new track you know how to get there quickly and don't lose the ideas you had in your head. Just get as many ideas down as possible and try and do something with them. If they don't work then just move on and try again.
What else can we expect from Matt Masters in 2019?
I am having a little break for the rest of the year from the studio but planning to get back in at the start of 2020. I usually take a month off the booze in January so this helps get me focused for the year ahead.
And finally, please can you give us 4 tips for a great day out in London. A place to buy records, a place to eat, a place to drink and a place to dance?
Records – Phonica has a great selection so if you are ever in the West End head that way.
Eat – Bacario on Roman Road is a lovely little tapas restaurant. It's on the same road that we live on so very handy too.
Drink – Scarfes Bar in the Rosewood hotel if you want somewhere plush (It's where I proposed to my wife). The Green Goose pub in Bow for a nice pint.
Dance – This is a tough one as there are so many London clubs that host a variety of music. Recently there have been some good line ups at 338 but if you want somewhere smaller keep your eye on events at NT's and Night Tales in Hackney (they are two separate places!).
Love this? Check out our Deep House playlist HERE
For more info on please check:
Facebook: https://www.facebook.com/Matt-Masters-DJ-1584290141833666/
Soundcloud: https://soundcloud.com/matt-masters
Freerange Facebook: https://www.facebook.com/FreerangeRecords/
Freerange Soundcloud: https://soundcloud.com/freerangerecords
Matt Masters – LV Mixtape 078 Tracklist
Matt Masters – The Road Outside
Pezzner – The Tracks Are Alive (Rozzo Remix)
Ewan Jansen – Logarithm
Matt Masters – Gonna Make
Bas Amro – You & Me
Stimming – Die Schatulle
Palm Skin Productions – So Bad
Only Freak – Tiny Forces (Jimpster's House Dub)
Switch – Get On Downz
Arithmetics – The Faint Of Heart
Matt Masters – Never Ending Nights
Tags:
Deep House
,
Delusions of Grandeur
,
freerange
,
freerange records
,
Jimpster
,
Matt Masters
,
Never Ending Nights