Doctor Soul – Le Visiteur Featured Artist & Mixtape 092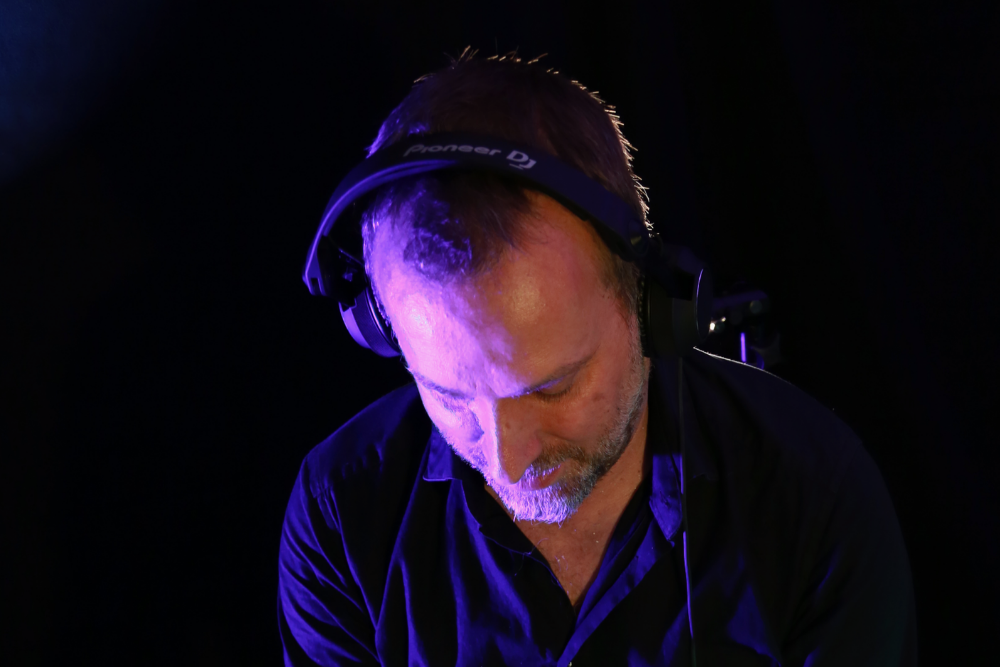 Doctor Soul – Le Visiteur Featured Artist & Mixtape 092
Doctor Soul is a producer from the ridiculously hot French disco scene. A long time musician he first learned the bass and played in indie and Funk bands as far back as the 80's. An equally long serving DJ he has been behind the decks regularly since 1987 since his early days spinning Acid Jazz at parties and on radio shows in Bordeaux. Getting involved in the blossoming hip hop scene in the 90's he became a professional DJ and started his production career mixing a fusion of styles.
The last two decades have seen Doctor Soul develop his production career whilst continuing to DJ all over France. Musically his own releases combine disco, funk and soul, music deeply infused from his musical heritage.
His latest release see's him drop a super smooth 12" with the always excellent Too Slow To Disco label. You can check it out and grab it from: https://tooslowtodisco.lnk.to/Edits04
We spoke to him about his love of disco and Funk, his latest 12″, his tips for a long-term music career and the French scene. He also put together this extremely tasty mix for us. Check it out and give it a share on Soundcloud and help us spread the love!
Hi there Doctor Soul,
Thanks for speaking to us today.
Thank you! It's a real pleasure to be part of your great online site !
For our readers who haven't come across your releases before how would you describe the musical style of Doctor Soul?
I would say that my musical style, as a producer, is firstly influenced by all the records that I grew up listening to throughout the decades (in various musical genres but mainly into Funk and Disco)
It is also nourished by some key moments from my life. Locations that I have lived in and people that I have met. All these things have provided a special resonance, like a Plug-in filter that gives a Dub/ Reverb/ Delay kinda "sorcerer sound" when I'm working on a track (modestly speaking).
Then, one other signature element from my sound would be the way I work the drums. I love taking my time making drums sounding less binary, working on a back-beat, but keeping it fluent for a DJ set type of situation. For example, adding some sophistication to the fills in order to bring the "icing on the cake" while doing a Nu-Disco/Nu-Funk type production.
Maybe it is because during my childhood I grew up listening to the sophisticated patterns of West African drummers… I don't know… Lol !
Please can you give us 3 tracks from your discography which are quintessentially Doctor Soul?
With pleasure!
To start, maybe we could take the Chromeo Re–Therapy work I did a while ago. The original track was very short (2:44), so I tried to give it an extension that would stay true to its original early 80's WestCoast/Modern Soul kind of flava. When I started to play it in my DJ sets I got so many requests to make it available for all that I finally released it on Bandcamp
Then, as I have been a long-time producer for the London based Midnight Riot records label and as I love what Yam Who? has successfully built for the Disco scene, I would like to choose one of my tracks from there. Maybe I Like The Way You Move which hit the number 1 postion on the Traxsource Essential Funk Disco chart just before last summer.
It's a real feel good, peak hour party time track !
Finally, I would take Saturday Morning, a track from my brand new EP on the Berlin label Too Slow To Disco. This is another party track for DJ's to include in their sets. It has just been released on both a beautiful mint coloured Vinyl including 1 other track, and also in digital format
How would you describe your latest EP which is out now on Too Slow To Disco and can you give us a bit of history about the release?
It is a very important release for me because Too Slow To Disco is a record label that represents a LOT for me.
Its DNA is oriented in true lifestyle music with strong references to an area where music was, and still is, conceived for the pleasure of the ears, the feet and the brain! In some ways it's even sad to notice that other record labels don't understand the importance of this equation and concept which would make a huge difference to their products! Instead, many labels are chasing after an impersonal type of production, while I think the consumer is always interested in the production style of Dance music. So I'm glad if I could modestly bring something that could fit in there.
Beside this, Too Slow To Disco has established with DJ Supermarkt some unique parties which have gained worldwide recognition with a dancefloor full of people, young and old, all gathered there for the love of music. I am impressed by how many young people are attracted by it!
Coming back to the EP, as a DJ, I always try to develop different weapons which could be useful in different types of scenario for my DJ colleagues.
So, on this EP you'll find 2 tracks which both work for different sequences during a party.
Plus d'Un Milliard De Filles has this laidback early 80's breezy WestCoast/ Slo-Mo Disco feel perfect for the opening hours of a set. And it's not so often that we find these days a modern sounding production which is 98bpm, and is also DJ friendly with quantized beats for mix-in and for mix-out sections without worrying about breaks…
We also added on the digital package an alternate mix of Plus d'Un Milliard De Filles with same bpm but quite a different musical arrangement bringing back to the golden era of 90's R&B…
Saturday Morning, the other track on the EP which you can check out above, is produced as a throwback to the late 70's/ early 80's Funk block parties… It comes in at 117bpm and also includes mix-in and mix-out sections for a DJ set. It's a real feel good tune that is currently sitting at 2nd position in the Traxsource Top 10 Disco Funk Chart !
The French scene is super hot at the moment with acts like Folamour, Young Pulse and Les Yeux Orange? Which French artists and parties do you think we should be checking out right now?
Well, I'm probably not going to please anybody in particular but I must tell the truth to the people who are reading these lines. Except for the ones you are referring to in your question, I must admit that that we see a lot of other people (coming from Techno for example, and who have nothing Funky initially in their DNA ) who are jumping into the Disco bandwagon just because they feel it's fancy at the moment.
Sooner or later these people will find something else more adapted to their easy hypnotic music styles. In order to make more money, we will see them will change their horses in the middle of the stream, Lol! That's how it has been for decades now in electronic music, Lol!
More seriously, for the people who are constantly hunting for the hottest French Disco producer at the moment, I would humbly advise them (instead of pointing at the latest Canada-Dry type of fella) to look more at talented people as The Reflex or Dimitri From Paris.
Talking about Dimitri, he has been on the Disco scene since the early 80's, he puts a lot of hard work into correctly shaping a track and making it enjoyable for the crowd and he deserves a lot of respect for the consistency of work he has achieved. If you listen (for example) to what he has delivered with the Jamiroquai "Cosmic Girl" anthem, that quality speaks for itself. Nuff said!
You have been a long time DJ and music collector. Which four artists would you say have influenced you the most over that period?
Wow, there's a lot!
First I would like to say that it always makes me smile when people name check obscure artists or hard to find releases which are musically unlistenable. Just if, in doing so, the audience would consider them to be a really knowledgeable digger Loooool!
So, let's bring back humility and make a short list of musicians that people should listen to :
Number 1 : Chaka Khan.
I was blown away when I discovered her, while listening to a late-night radio show in 1978 (while hacking my parents radio set) where the radio presenter played a track from her 1st 1978 solo album. It was such a powerful and emotional discovery. I taped the track that they played during the night, but I had a hard time tracking the Vinyl release trying all of summer 1978 before finally getting my hands on it in the UK. I Still have this original copy. I am a die-hard fan of Chaka and it came to a point where I collected many of her bootlegs, concerts, unreleased sessions as well her work with Rufus. I even remixed the track that she released some months ago for the Quincy Jones biopic.
Number 2 : Quincy Jones
You know… I think it is very important to mention here that the music that Quincy produced over many decades, and that some people could wrongly disregard as qualifying as mainstream, should be a teaching tool for any aspiring producer!
If any of these fancy EDM beatmakers in the business would be kind enough to take the time to carefully analyse Quincy Jones' musical arrangements, chord progression construction and beat arrangements, what they will discover in Quincy's music is GOLD for the knowledge of how to produce whether it's Dance music or mid tempo! It's no surprise that many of the tracks he has produced have become cross generational hits all over the world. No need to search anywhere else, The real deal is here! All you have to do is study it, and transpose it with modern production techniques and a bit of personality.
Number 3 : Donald Fagen
For the same reasons that I mentioned Quincy Jones previously! Donald Fagen's musical approach and song writing could be a teaching tool for every head nodder rude boy producer, every EDM beatmaker. Donald Fagen brought such sophisticated and at the same time, simplistic ideas into his production. They are there only to serve the songs by creating a true textured musical environment.
The first album I bought from Steely Dan (Donald Fagen's band for those who don't know it yet) was the Can't Buy A Thrill which contained their over-sampled anthem Do It Again. I then bought Aja some months after, which got me into Michael McDonald and many other acts from the Funky and breezy WestCoast music scene. I was blown away when I discovered the Gaucho album in 1980, and I thought that we have reached the culminating point for this production, but I was wrong! Boundaries were pushed again when Donald Fagen's 1st solo, The Nighfly, was released in 1982. This iconic masterpiece is considered as one of the Top 3 albums of the 80's (beside Thriller and 1999), and was recorded by the master engineer Steve Nichols. I remember spending hours in my bedroom listening to my Vinyl copy of it. Could you imagine that this album was played in clubs back in the days, between Earth Wind & Fire and Kool & the Gang and the crowd was dancing to it!
Number 4 : James Brown
I was lucky enough to personally meet James brown and I was stuck by the level of involvement that he was giving to the detail in making his tracks so that they could serve his Live performances. He was always forecasting the way that he would be able to include a new piece of music in his shows, to better serve the audience. Prince was also a bit like that, and by the way I could also have chosen one of his purple majesty tracks (who I love a lot) for this interview.
But James Brown's contribution to development of modern dance music is huge.
Please can you describe your production set up for us and what is the one piece of equipment or plugin that you couldn't live without?
Oh, you would be surprised because I utilise some very rudimentary tools. I don't collect any pieces of gear. I try to use the ones I have, and those are cheap but useful materials. Maybe the most expensive piece of gear that I own would be my Fender Jazz Bass. I think that having a good Bass sound is important for production and I twinkle at the sound of this instrument so much that sometimes you think it's a synth Bass that is playing, Lol !
How would you say your sound has developed since you started producing?
It is constantly developing as I'm learning every day. I listen to a lot of music, from many diverse genres, with an avid sense of doing so. This leads me to explore new territories which are re-shaping my production. I get new ideas daily on how to construct beats thanks to this process.
You have been DJing for 30 years now. If you were asked to collate your perfect club night from artists who you have played alongside who would you book and why?
The people with whom I have already shared the booth in a club are probably not the ones that I would choose because I already know them/ I mean, those are fine people with whom I got along very well and it's always great fun to meet them again, but it's not who I would choose.
I would rather take new DJ's coming from another area but still with real professional experience, and try to make new musical discoveries, and of course make new friends…
I am more interested in doing this, because it would nourish my learning, and provide new approaches in order to better serve the dancefloor.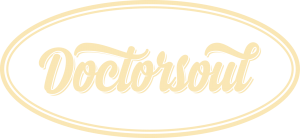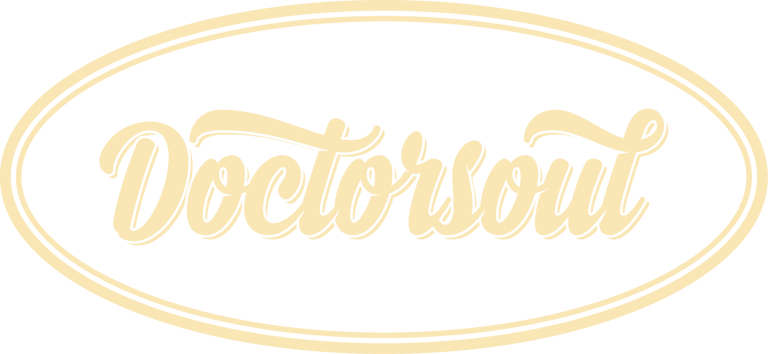 What tips do you have for our readers on how to maintain such a long career in the music industry?
Ok, great question !
So I would say to them :
Step 1 :
Turn off that god damn phone that you are looking zombie-like at!
When you look constantly at social media, it's no longer YOU, as a person, that is thinking… It's the social media and AI algorithms which are dictating how to think. So, turn off your phone, then go to a park, sit on chair.
When you've reached that point, then listen to the birds in the trees, to the wind blowing through the leaves, or raindrops falling on the pavement…
I'm sure this will enlighten some parts of your brain that you never though would be useful to you.
Try to get inspiration from the sound you are hearing around you and transpose it in your music productionby creating a drum pattern with it, for example…
Step 2 :
Make sure that you never look at other people with arrogance. Stay humble!
You know, in these days where you see everyone self-proclaiming to be a DJ because he or she has been playing music for 2, 3 or 4 years in clubs with a minimal payment per gig while wearing sunglasses and making some fancy photo shoots for social media, it makes me laugh! Lol! Those guys will never be stars. It's the people on the dancefloor who are the stars! Lol!
So make sure to never make this mistake! Instead, do your homework. Practice, experiment and learn a lot. I am learning every day and I hope to continue to do so.
Listen to a LOT of music, days and days of music, month after month, year after year. This will bring originality to your production as well as in your selection for your DJ sets And concerning this point, it is crucial that you pay attention to not duplicate the selections other people have played before you. Seek innovation and find your own personality.
What can we expect from Doctor Soul over the next 12 months?
I have a new EP in the pipeline for Midnight Riot.
Later in 2020, I plan on releasing a whole album of new Re–Therapy works. Those will be weapons for Friday night types of parties and you can expect multiple musical genres in there, but always with a Funky or Disco approach.
Also, I think it's great to keep giving new FREE downloads regularly, the same as you do, in order to maintain a good relationship with your fan base. So there are some FREE tracks coming as well.
I am also planning to have some collaborations with other artists, but this I cannot talk about yet.
And finally, please can you give us 4 tips for a great day out in Paris. A place to buy records, a place to eat, a place to drink and a place to dance.
Well, I am based in the center of Paris, and I would like to add that there are also places outside the city that are really worth visiting. But OK, let's focus on Paris.
A great day out in the city, is for me a day where you avoid being knocked out by the aggressive side of the city, so I think it's nice to check some areas where you can sit down and relax.
There are some places in particular that I appreciate a lot such as the Jardin du Luxembourg. It's a really beautiful park that I love, nearby my apartment.
There is also this place called Le Passage which has been recently build (2 years ago), and is structured as if you were walking in the narrow lanes of a small village. There, you can eat, and drink a Tea (I drink a lot of Tea) in open air at a terrace without hearing car noise all around.
There are some good affordable restaurants or street food places that I like a lot in the 10th arrondissement such as Ma Kitchen which offers some crazy Korean food, or Emi-Lee with some incredibly good Bo Bun and Pho soups.
But overall, cooking when I have time at home is something that I love to do myself.
Buying Vinyl records in second hand condition in Paris stores is something that I no longer recommend doing as for many years now they are far too expensive. If you are still a die-hard digger, then try to look out for the second hand clearance ephemera open air markets on the weekends. There are many throughout the year.
For a place to dance, I would like to advise you to check the parties organised by my young fellas Crème De Coco. It's a DJ team with some nice positive people who move their nights through many different kind of clubs. Look out for their events on Facebook and shout to them!
I would also recommend that you look out for the parties where DJ JP Mano is playing. This guy has long-term experience and knows how to rock the turntables. Shout out to DJ JP Mano as well!
Now if you want to listen to some good music during the day, there are also opportunities to catch me Live behind the decks on RapTz radio where I have a weekly DJ set, every Saturday 13:00 CET on www.raptz.com. There, I play a Boogie/ Nu-Funk/ Nu-Disco which is carefully beatmatched with occasional Exclusive World Premiere tracks.
The show is also available on Mixcloud, and Soundcloud.
I also have another monthly DJ set for the fellows at Late Night Dream in a more laidback mood. That one is more Slo-mo because that's the flavour of the Late Night Dream posse. Again that set is as always carefully beatmatched and also recorded in order to make it available for all on Hearthis.
For more info on Doctor Soul please check:
Facebook: https://www.facebook.com/D0CT0RS0UL/
Soundcloud: https://soundcloud.com/doctor-soul1
LV Mixtape 092 – DoctorSoul Tracklist
01/ N.F.C. & Key Sokur ''Coming From The Congo"
02/ "Saturday Morning" (DoctorSoul Wot Yow Life Can Truly Be Re – Therapy)
03/ P.Cossu "Believe" (Les Inferno Dude Edit)
04/ T-Connection "Time Is Short"
05/ Fleetwood Mac "Be With You Everywhere" (Casual Connection Rework)
06/ Jamiroquai "Cosmic Girl" (Dimitri From Paris Remix) – Reworked Live on the fly during the set exclusively for Le Visiteur –
07/ Shirley Lites "Heat You Up (Melt You Down)" (Dr. Packer Rework)
08/ Doug Willis "Dancin' 2020" (Joey Negro Disco Rebuilt Edit)
09/ The Funk District "Soul Vibration"
10/ T-Connection "Do What You Wanna Do" (Moplen Rollercoster Dub)
11/ The Emotions "Don't Wanna Loose Your Love" (Purple Disco Machine Mix)
12/ Mike Dunn "Natural High" (Mike Dunn Extended Black Glitter MixX)
13/ Dirtyelements & Drunkdrivers "Watch Is Gone"
14/ Natasha Kitty Katt & Yam Who? "Into Your Life " feat. Jacqui George
15/ Lenny Fontana & Chris Willis "Top Of The World" (Junior Sanchez Club Remix)
Tags:
chaka khan
,
David Fagan
,
DoctorSoul
,
JAmes Brown
,
Paris
,
Qunicy Jones
,
Too Slow To Disco