Don Carlos (Alone) – Le Visiteur Featured Artist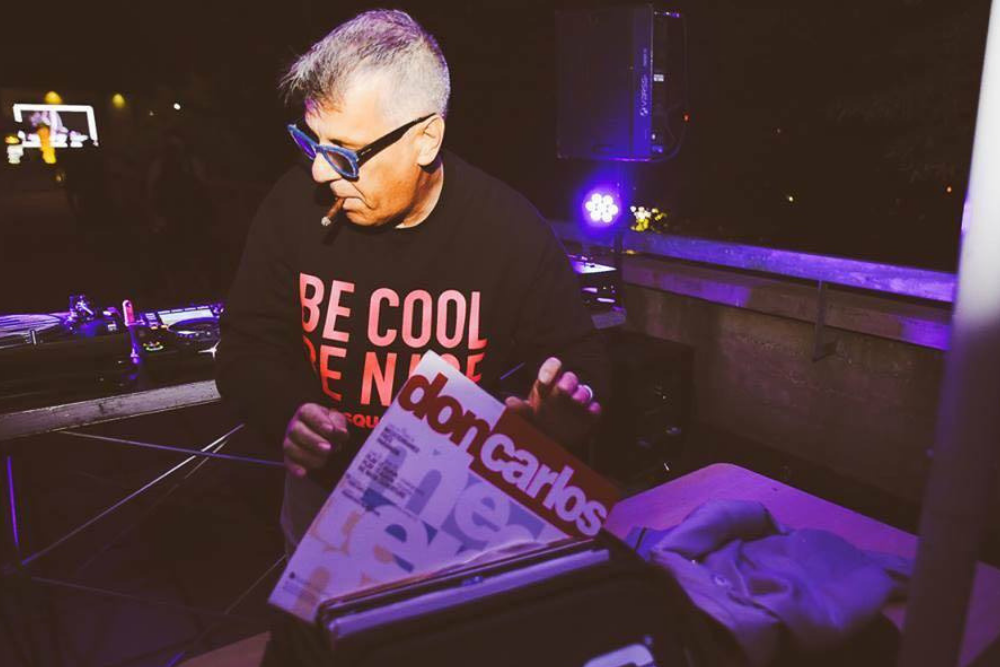 Don Carlos (Alone) – Le Visiteur Featured Artist
Hailing from Italy Don Carlos is a true legend of the scene. He has been a DJ since the 1970's and began his production journey in the late 1980's. His first single 'Alone' came out in 1991 to worldwide acclaim, selling 12'000+ copies on the Calypso label it would go on to be a hugely sought after record, earning it's place as a true deep house classic.
The success of Alone would propel Don Carlos from local to international fame especially in the UK and US where he built up a loyal following. He has had a regular output of records throughout the years all of which show his deep ingrained passion for Jazz, Philly Soul and classic Larry Heard Deep house gems.
Don Carlos is as busy as ever in 2019 and he has hooked up with the excellent Imogen Recordings label for a sublime new release Alina. It's an EP which has the classic passion of Alone but still feels distinctly now. We were lucky enough to catch up with Don Carlos to discus the new release and his long and incredible career.
Check out Alina on Juno: https://www.juno.co.uk/products/don-carlos-alina-ep/732805-01
Hi there Don Carlos,
Thanks for speaking to us today.
For our readers who haven't come across your releases before how would you describe the musical style of Don Carlos?
I always try not to give too many labels to music. There are two different types of styles, the music you like and the music you don't like. However if we had to give a name to my sound I would call it 'Paradise House'. That is a journey into the sounds that come from the cosmos.
Please can you give us 3 of your tracks which are quintessentially Don Carlos
There are three songs to which I am very attached, and which I always listen to with pleasure.
'Inspiration' is just what I love. This is my soul coming out to give pleasure to others.
Then I can't help but love 'Alone' my firstborn. This is the one which opened the doors of the world to me. I wanted to create something that distinguished me from others, and therefore I love it as myself.
The third is 'Paranoia', there was a moment that we couldn't find another song that satisfied us for the new album. Then we looked at Paranoia now two versions of the track which never existed until now will come out on my next album which will arrive in the next few months.
How would you describe your latest release 'Alina' which is out now on Imogen Records and can you give us a bit of history about the release?
It is not easy to repeat oneself in the world of music, inspiration is needed and sometimes happiness or suffering gives you the right stimulus. 'Alina' was my desire to return to making music that over the years some very negative situations had made me lose. Today after almost thirty years from my first record I feel reincarnated and I still want to give, 'Alina' will be the first of a series of productions which will show my evolution in the world of house music as I try to bring innovation to the classic style of 'Alone'.
Your track 'Alone' which came out on Calypso in 1991 has become a deep house classic and an incredibly sought after piece of vinyl. What was your aim with the track and when did you start to realise that you had created something truly special?
At the beginning I did experiments, I wanted something really strong at an international level, I understood it almost immediately that the piece was exceptional, I played it the first time in the club where I worked at the time as resident DJ at the Morandi of Lugano. Immediately at the start of the piano rhythm the floor was filled. I thought "fuck that's a bomb". Then to tell you the truth nobody wanted it except IRMA Records because they all said it was only instrumental. They all wanted those vocal samples that characterized the Italo house songs of that period. I pushed ahead with there record and as you can see I am still here to tell you about the record today. Many people still tell me that the song is considered a milestone in this genre.
What kind of records would you have been playing in the late 80's and early 90's and which 3 tracks would you have been listening to at the time which inspired the incredible atmosphere of Alone?
Lil Louis & The World – Do U Luv Me
Kato – Disco-Tech (Studio 54 mix)
Julian Jonah – It's A Jungle Out There (Soho Dub) Knuckles & Morales – 1990
What doors would you say that track has opened for your career over the years?
I think the incredible thing is that after my first success I moved from a small town on Lake Maggiore where I was already a DJ. But I went from playing local gigs to playing at Rave Party's in London, Zurich etc.
Please can you describe your current production set up for us and what is the one piece of equipment or plugin that you couldn't live without?
My project Don Carlos relies on the experiences of a collaborator and friend of mine named luca martegani. In many cases the musical machines or moogs or effects we use he builds himself. If I had to say a keyboard that I could not do without it would be my Yamaha DX7.
You have a real passion for Philly Soul, how do you think that manifests iteslf in your music and djing style?
Of course I can't say that I copy the Philly sound, but when i was born as a DJ they were the records I played. The atmospheres of Dexter Wonsel, the voice of Billy Paul, and the orchestral arrangements of Gamble & huff were all a huge inspiration. I also loved the Salsoul of Vincent Montana and First Choice, I could go on for hours, these are all artists who have truly moved me.
You have had an incredible long term career in the music industry, what tips do you have for our readers who are trying to get established in the industry?
I say to believe in themselves, in what they are and what they do, never be jealous of the success of others but think of ourselves, be humble in life. A piece of music must please us first, then we can correct the errors. Apart from a few labels the major ones are looking for the kind of music which that works at that precise moment, they don't want to risk anything else. Take the risk, your first idea is the right one, at most you will have done what you wanted. and maybe you can try again, you don't always have to be successful, you have to be tenacious.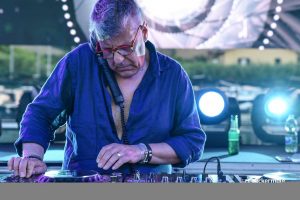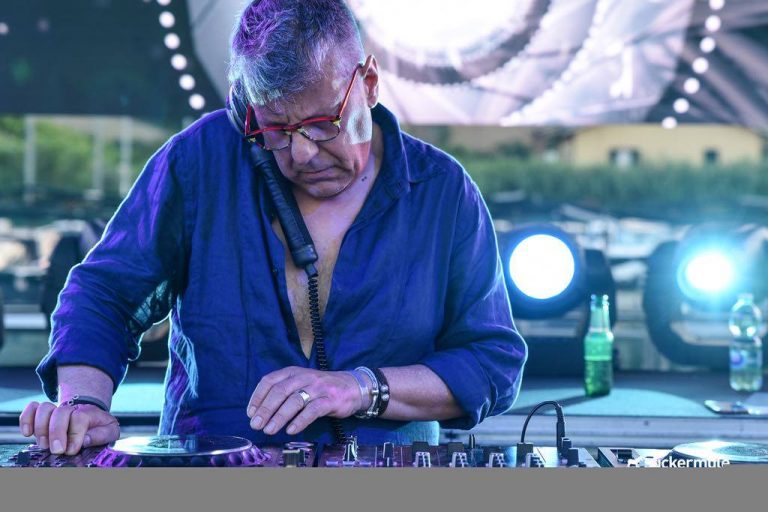 Which young artists do you follow and who do you think is pushing the scene forward at the moment?
I don't want to name names, but I hear some things that I like a lot, created musically without the use of samples, however, there are also edits of songs of every era. Some of those are nice and maybe I like to play them in my DJ sets but I think people should aim to always make their own music. Already in 92 together with Stefano Tirone we made the Montego Bay EP that maybe used some funk sample's but we used them to create something new, our own productions.
You have played all over the globe over the last 4 decades, which clubs have really stood out for you over the years and why?
I could not fail to mention the London Turnmills where I often did 'London Calling' with Danny Rampling. The Ministry of Sound, The Papagayo of Saint Tropez, the Alien of Rome but then there were local shows or raves or parties which I enjoyed with people I knew, and that's what I like to live for.
What is the proudest moment of your career so far?
You know in the careers of DJ's and musicians there are ups and downs. I sometimes stopped playing in clubs because I didn't like the musical genre of that period, it seems strange but if you don't like yourself for what you do, it's better to take a step away. I tried it but then if they don't recognize you anymore for who you are, it's like facial plastic, you have the name but you don't recognize yourself anymore for who you are.
What else can we expect from Don Carlos in 2019?
I have several releases in 2019 in addition to Alina, I have a new double vinyl album with tracks I made from 91 to 96 tracks and versions never released so far. I also have two new singles and 2 remixes but I'm very active right now and I'm still producing a lot and we are talking to Ilija Rudman about a possible album for Imogen records in the future who knows … Don
For more info please check:
Facebook: https://www.facebook.com/doncarlosalone/
Tags:
Alone
,
Don Carlos
,
imogen recordings
,
Italian House