Early Jacker – LV Featured Artist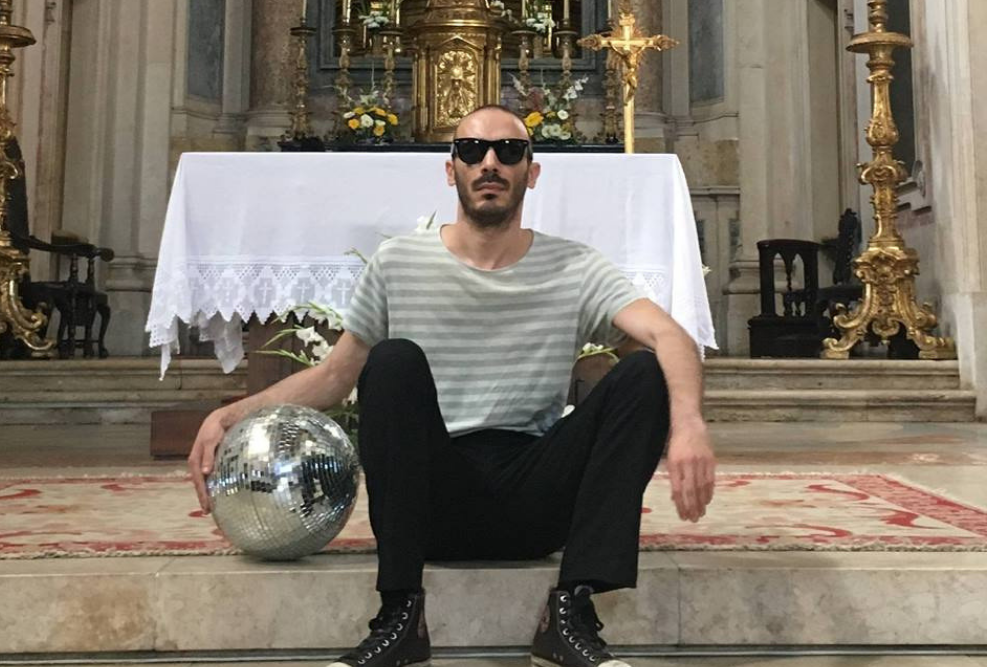 Early Jacker – Le Visiteur Featured Artist
Hailing from Portugal 'Early Jacker' is famed music producer Hugo Vinagre, a man of many pseudonyms, he is also known as Miguel Torga or Turista. As Early Jacker he takes his inspiration from a dubby take on New York House.
His latest EP 'Promessas' which has just dropped on Percebes and features 4 brilliant House cuts, you can check our review HERE and the premier of monster house cut 'Set you free' below.
We were hugely impressed by the EP so we thought we would catch up with Early Jacker to see what influences him, what he gets up to in the studio and for some inside info on the Portuguese electronic scene.
Hi there Hugo,
Thanks for speaking to us today.
For our readers who haven't come across your releases before how would you describe the musical style of Early Jacker?
Defining yourself is not an easy task. I would say Early Jacker is mostly influenced by waking up at 6 am in the morning to play at club afterhours. Musically speaking I guess I can say that it draws most of his influences from afro-american music, namely house. Dub reggae also has an important role in its shape and even techno. I would say the recipe it's two cups of house, one cup of dub and another one of techno.
How would you describe your latest EP which is out now on Percebes and can you give us a bit of history about the EP?
The ep is mostly house. «Set You Free» is all about the 90s. It has a funky bass line that is heavily inspired by 70s porn movies, it has hysteric diva vocals and some background disco strings. «The Promises You Break» is a bit of an hybrid between house and dub, though it sounds mostly house. It has lots of dub echoes and reverbs on the vocals, a minor stab which sounds a bit like a dub reggae skank and a funky bass line that is tightly glued to the vocals. «Dont Dub" is the most dub sounding track. I guess i can say that this one is mostly dub with some house and techno influences. A bit in the vein of what people like Rhythm & Sound do.
Please can you describe your production set up for us and what is the one piece of equipment or plugin that you couldn't live without?
After years of using all kinds of gear and ultra complicated modular setups, now i try to be as minimal as possible. One flexible synth and one drum machine should be enough to make an album. There are lots of ways to change the sound of a synth with effects, so with just a basic subtractive synth you can get infinite tones. Before i was using Reaktor, i was teaming with synth developers designing and testing synths and effects. I ended up realizing that having custom made tools is great, but it is also very time consuming. I was wasting time that i could be using to make music. My favourite synth right now is Ana2. It's mainly a subtractive synth with some fm synthesis possibilities. Besides having virtual analog oscillators, it can also load samples. Which means that any sound can be used as an oscillator. This way it can even be used as a drum machine to play samples of a TR-909, for example. The presets are terrible to my taste, because they are totally trance orientated, which is nice, since it forces me to make my own. It's a complete workstation.. Most of what i am doing now is done with it.
Portugal has a hugely strong musical pedigree being home to one of our favourite labels Discotexas. Which other artists should we be looking for coming out of Portugal?
Portugal has always had a strong electronic dance scene. It was brought here in the early nineties by people like Rob di Stefano and the Tribal America gang when they found out that making raves in Portugal could be done in a legal way. All of a sudden we were having parties in amazing places like ancient castles and palaces. That left a strong legacy that can be felt even today. Unfortunately, due to the limited size of our country, we don't have enough infrastructures to bear all the artists that we have, which leads to a life of economic insecurity. It's a constant struggle to make a living out of music. Most people i know that dj or produce music have a second or third job. I consider myself to be very lucky for having just this one job. Although, i don't know for how long i will be able to maintain this situation.. As for the artists that i think that stand out in Portugal, I guess I can name Kaspar, Roundhouse Kick, Caroline Lethô, AudioPath, Jorge Caiado, Lieben, Luhk, ViL, 2JACK4U, Bababa, Helder Russo, Elite Athlete, Rompante, Ppueblo and Desterronics. I'm forgetting people for sure.
Please can you give us 3 tracks which you would say have directly influenced your style of production
I can't answer that, the same way i can't name my 3 favourite movies. I feel influenced by so many music that i can't choose three, in fact i can't even choose 20, it would be like choosing a favourite son. I can name some artists and labels, but it depends on which of my releases we are talking about. I guess I can say that my first album «Hexágono Amoroso» released as Miguel Torga was influenced by artists like Herbert and Akufen in the way they deal with sound structures and rhythm. Microsampling and microhouse had a profound influence on me. In the end that album could be something that Cadenza would release. Basic Channel and Maurizio also had a strong role in what i do. The same can be said about Vladislav Delay / Luomo. Their interpretation of dub reggae is something that delights me. Someone I also have to mention is Carl Craig. His Paperclip People album is one of my favourite dance albums ever and left his print on Early Jacker for sure.
How would you say your sound has developed since you started producing?
Someone asked me this very same question the last time i went clubbing. I started making music in 1995 and things were a lot different by then. I guess that my early works are more detailed and subtle. Now my music is less about small details and more about muscle, which is funny, because usually it's the other way around.
If you could organise a collaboration with anyone in music who would it be and why?
Miles Davis for sure, because his music has a kind of dissonance that i love and on top of that it makes me dance like crazy. Listen to «What i say» to get an idea of what i am talking about.
If you were asked to collate your perfect club night which 5 artists would you book and why?
Again, this is no easy task. I guess it would be Herbert, Akufen, Maurizio, Moodymann and Carl Craig. The reasons are obvious, I love their work. I could name more 50 artists, but these were the ones that popped in my head.
What can we expect from Early Jacker in 2019
Everything, from hitting the american top 40 to quitting music. Besides that i'm starting a label to release my own music and the music of whoever i feel like that deserves the attention. I have too much unreleased music. The time spent from the production of a track until its release is huge and it's becoming unbearable. Also i don't want to just release music, there are already too many people doing that. INFINITA will have a strong social awareness role, releasing music for free, doing events only in public places and neglecting any kind of involvement with business. Starting tomorrow we will host a regular show on East Side Radio and in January we plan to make the first release.
And finally, please can you give us 4 tips for a great day out in Lisbon. A place to buy records, a place to eat, a place to drink and a place to dance.
In Lisbon you can buy house, techno and other dance related records mainly in three stores: Flur, Carpet & Snares and Peekaboo Records. For eating i would recommend the outstanding Pitéu in Graça, Maçã Verde in Santa Apolónia (here you have to ask for secretos) and Sem Palavras in Alvalade. For drinking i would recommend the same place as for dancing, Lux Frágil in Santa Apolónia. They use natural juices on their drinks and cocktails and that sets them apart. The sound system is amazing and the dj selection is top notch. As an alternative you have Musicbox and Ministerium. Lisbon is a very small town, we only have three venues that i would call clubs.
For more info on Early Jacker please check:
Facebook: https://www.facebook.com/EarlyJacker/
Soundcloud: https://soundcloud.com/early-jacker
Tags:
Early Jacker
,
house music