John Morales – 5 Tracks Which Have Massively Influenced My DJ Career (LV Legends)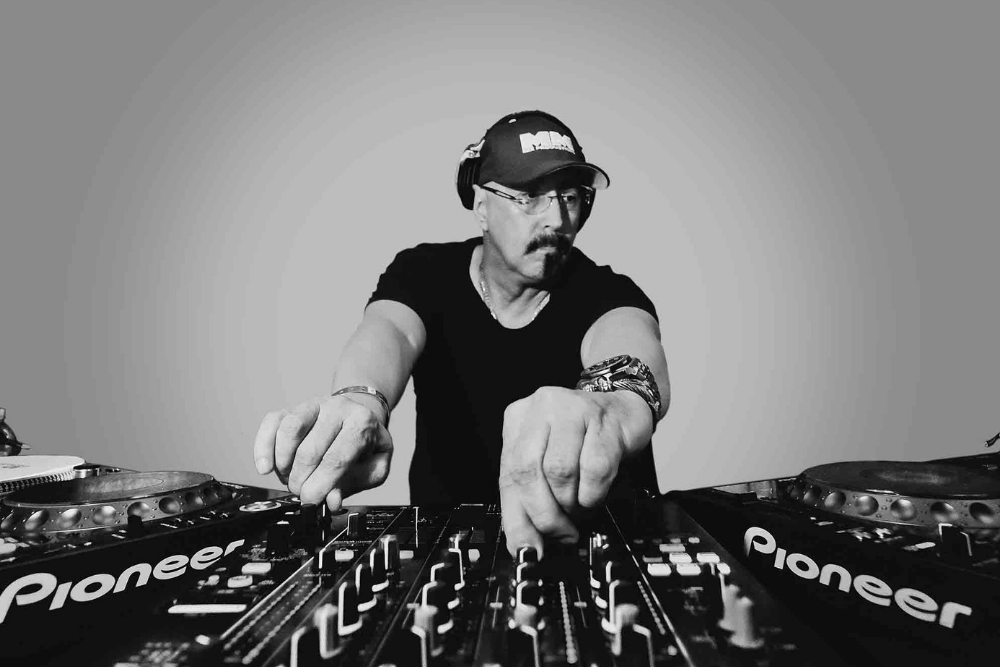 John Morales – 5 Tracks Which Have Massively Influenced My DJ Career (LV Legends)
Ahead of his gig in Edinburgh this coming Sunday which you can check out more info on HERE we spoke to John Morales one of the most important names in both the history of disco and the art of the remix. He is an artist who has both innovated and inspired, an artist who's work is as essential today as it was in 70's, 80's & 90's.
John's musical dedication showed itself at a very early age. At the age of 12 he persuaded his local record store to employ him paying him in vinyl rather than cash. A lifelong obsession was born and Johns record collection, musical dedication coupled with DJ practice at his fathers Jersey bar soon led onto him landing guest slots at some of NYC's hottests spots including Limelight and Studio 54.
Looking to create full length DJ edits for his sets John soon began working on his first edits with no more than the pause button on a Teac tape recorder. From these nascent beginnings John would pick up remixes for Inner life, Universal Robot Band and Musique after catching the ear of New York disco producers Greg Carmichael and Patrick Adams.
Following this a meeting with Sergio Munzibai at the WBLS radio station would see them team up as M&M, a partnership which would lead to release over 650 mixes in 1980s and 90's for some of the biggest names in music including Jocelyn Brown, Tina Turner, The Rolling Stones, Aretha Franklin, Dan Hartman, Candi Staton, Rose Royce, James Brown, Marvin Gaye, Teddy Pendergrass, the list is truly incredible.
Fast forward to today and John is a DJ and producer in huge demand with 2018 being another landmark year as he toured all over the globe. Over the last couple of years he has also collated the incredible M&M mixes series for BBE giving some of his key mixes a whole new lease of life on vinyl.
John is a DJ and producer without whom the scene would be very different today and who shows no sign of slowing down. If anything he is now gaining the full credit for many years of dedication and hard work with huge support from the likes of Glitterbox and a stream of download chart smashes.
You can check out the sampler from his most recent M&M Mixes release on BBE below and his brilliant tracks below.
Inner Life feat Jocelyn Brown – Im Caught Up In a One Night Love Affair
This is the one … The one song responsible for anything I have ever done in Music , this was the 1st song I ever  mixed and was the song responsible for giving me the desire and passion  to be involved in music , I remember like it was today the moment I walked into the studio and saw Jocelyn Brown singing this tune and the feeling I had when I walk out knowing this is what I wanted to do with my life.
Eddie Kendricks – Date With the Rain
I remember the 1st time I heard this in the early 70's  it went by so fast at 2:32 this is the track that inspired me to learn and develop the editing skills and techniques that I would later put into use as I learn the art of actually mixing songs in the studio, this concept I am stillusing today.
Class Action – Weekend Acapella Dub
To my knowledge this was one of the 1st  dance records to include a acapella /Dub type mix while oi don't claim to have invented the art form me and Sergio started to include instrumentals and dubs in all our mixs , wont say we invented it but we were one of the 1st to include them on release.
MFSB – Love Is The Message
This is an iconic NY dance track , made famous by the Danny Krivit Edit, played by all NY great Larry Levan , Tee Scott, the list goes on and it , it showed us how an instrumental track could dominate the dance floor while not as popular in Europe it is still recognized as a iconic song in Disco / Dance communities , and im sure it will continue its legacy.
Teddy Pendergrass – The More I Get , The More I Want
One of my favorite voices of all time , magical , emotional and forcefull no one does it or sing it like Teddy having the honor of having mixed a few of his tracks this is one of my all time favorites and always a floor filler no matter what dance floor your on , the energy of this one is infectious.
Everyone needs some Teddy in there life.
For more info on John Morales check:
Facebook: https://www.facebook.com/John-Morales-230746626983955/
Soundcloud: https://soundcloud.com/john-morales
Website: www.johnMoralesmix.com
Tags:
Class Action
,
Danny Krivit
,
disco
,
eddie kendricks
,
Inner Life
,
Jocelyn Brown
,
john morales
,
M+M
,
mfsb
,
Teddy Pendergrass