Final DJS – LV Online Featured Artist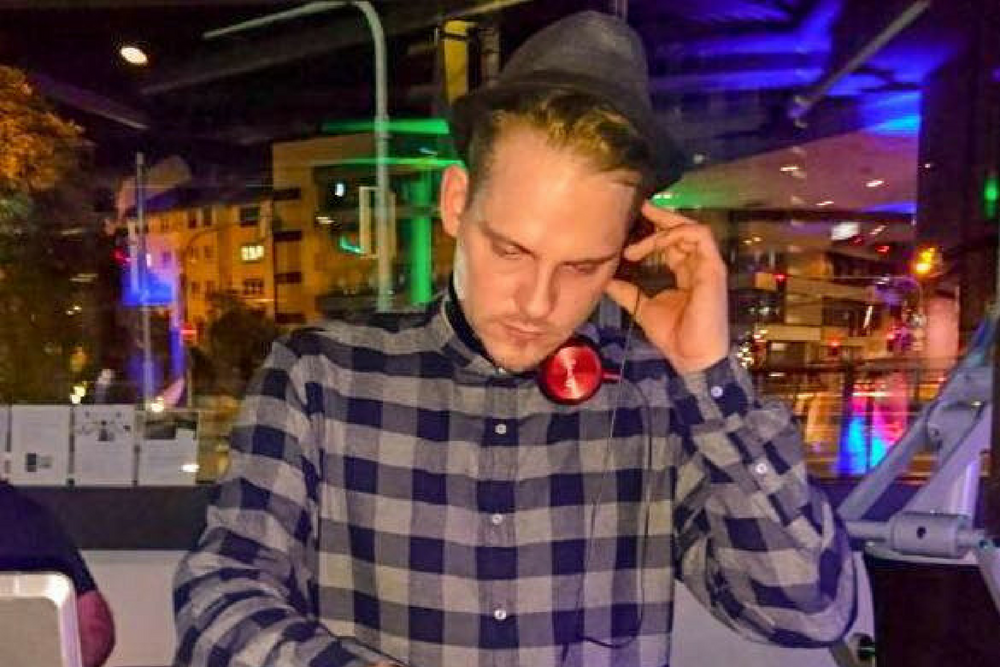 Final DJS – LV Online Featured Artist
Based in Stuttgart In Germany Final DJS is the brainchild of Sebastian Stuetz. With his first recordings arriving back in 2010 Sebastian is an artist who has worked hard and has been gathering some serious pace in the last couple of years with a string of hugely well received official and unofficial remixes and some excellent original tracks. There have been notable remixes for London Grammar, Miss Kittin, Goldroom, The Knocks, Kris Menace and Lifelike amidst a long list of top class artists which have been notching up huge numbers of streams across the internet.
Final DJS is a fusion of sounds from Nu Disco to Synthwave to retro French influenced house with at times a very distinct 80's feel. It is a style which is easy to appreciate and combines a clear understanding of club dynamics but also an appreciation of home listening. Along the way Sebastian has built up a loyal and vociferous following as well as huge support at some of the biggest blogs out there.
As a DJ Final DJS has toured extensively playing clubs from Turkey to Austria, Paris to Switzerland and of course all over his native Germany.
We have been tracking Final DJS for some time on Le Visiteur Online and we only felt that it was right when the latest and very tasty track 'Disco Nation' crashed into the Traxsource Top 20 that we should give him a full feature. You can check 'Disco Nation' below along with a brilliant exclusive DJ mix which Sebastian put together for us.
We spoke to Sebastian about his love of 80's music, production techniques and some of his favourite tracks. It's a fascinating interview so press play on the mix and sit back and enjoy some fantastic music as you read what makes this artist move.
Hi Sebastian, thanks for talking to us today and congratulations on your first Traxsource Top 20 track.
How would you describe your latest track 'Disco Nation' which is out now on Love Harder Records and can you give us a bit of history about the track?
Thank you, I am pretty happy that this track went so far. Of course its really cool to see that this classic french house track got a lot of attention. Last year I tried something new and I did some house and deep house tracks and remixes. It was kind of nice but I had the feeling that it was time to go back to my roots cause I really missed something. I went into my home studio (in the beginning of 2018) and worked hard on new material. Playing around with samples, my synthesizers and "Disco Nation" was one of the first songs that saw the daylight. It was my personal return to the genre that inspired me making own tracks back in the days.
How would you say the sound of Final DJs has developed over the last 8 years since it's inception?
The production, specially the sound and clearness of the songs are so much better these days. Also I am working faster and the creative process and knowledge for how my songs should sound at the end changed a lot. Beside that I am always a guy that just follows his heart when it comes to my music. There are no borders like different genres or how I produce music. So far there I have had a completely different way to produce for every single track.
Much of your music has a very distinct 80's feel to it, what drives your fascination for the music of the 80's and what are your top 3 favourite 80s albums?
Big melodies, the vibe of the decade and just how the music sounds (New Wave, Disco, House or Italo Disco). It was such a creative time with so many new genres and open minded people who had the intention to go new ways to transport their emotions into their music.
Michael Jackson – Thriller – Listen on Spotify HERE
Tangerine Dream – Le Parc – Listen on Spotify HERE
Prince – Sign o´the Times – Listen on Spotify HERE
What hardware and software do you use to produce and what plugin could you not live without?
I love my Microkorg and KORG´s "Monopoly" is a never to be missed friend in my productions. Also Sylenth1 is such a pretty synthesizer as well. And of course I use the Arturia Minilab many times. The synth collection at that price and – the same time – high quality is an outstanding piece of hardware and vst.
Please can you give us 3 tracks which you would say have directly influenced your style of production as Final DJS.
Originally you were recognised as a Nu Disco act and you have an affiliation with the brilliant Nu Disco Your Disco blog. Nu Disco as a genre has undergone a huge metamorphosis over the last 5 years and now has many different musical strands. What 3 acts would you say are currently carrying the flag for the genre and where do you see it going over the next couple of years?
1.)Oliver –https://www.facebook.com/weareoliver/
2.)Satin Jackets –https://www.facebook.com/satinjackets/
3.)Dr Packer –https://www.facebook.com/drpackeredits/
I think nu disco redefines itself again and again. Sometimes it's more disco, sometimes more tropical, even funk and synth wave everything is possible which is awesome .
Please can you give us 3 of your own tracks which are quintesentially Final DJS
You have several new musical projects in the pipeline including a synthwave album for Miami nights 1984 label Rosso Corsa and a live Techno act, please can you tell us more about these and when we can expect to see them?
I am planning a synth wave album for years now (Laughs) and a few weeks ago I finished the last song for it – which was expected to be a ep first. This album will be my masterpiece after so many synthwave songs and years. Some of the songs are really old, others are brand new – this is a voyage through all the years of the final djs sound.
The techno project is just an idea yet….i have to try out some stuff and how I can realize it since I am a techno lover for over 20 years now. Back in the 90s it was the gate to electronic music for me and the music I learned djing to. Maybe a mixture of sampling and live arrangement in a daw via midi controllers.
Final DJs productions have at times a very live sound, do you ever see a day when you would tour a Final DJS live show?
Definetly not cause I am a studio musician. Its true that I work with many live recordings…from friends or sample packs and of course own stuff. That would only work as a band which is not realiseable when you have people from so many different countries working on it.
You have done some great collaboration's in the past do you have any new collaborations coming up?
Yes there is so much going on right now. I am working on a collab with Bright Lightx2 who recently toured with Erasure all over the world. Rod and me are feeling the same vibe and it will be a great disco song. Also uk vocalist Martin Carr is one of the people I am working with on some new material. Yota will definetly be on one of my forthcoming tracks and we will see what happens next.
If you could organise a collaboration with anyone in music who would it be and why?
Lifelike cause his music is outstanding and inspired me so much. Also guys like chromeo or Oliver are pretty decent. I would love to work with vocalists like Sofie Tukker or Chela cause I really love how they sing and perform on their collabs.
What else can we expect from Final DJS in 2018?
Many brand new electro funk tracks, some bootleg and official remixes and so many different styles…house, nudisco and synthwave. Stay tuned.
Finally please give us 3 places in Stuttgart to visit, one to drink, one to eat and one for dancing.
If you want to eat the swabian style I just can recommend the one and only "Ochsenwillly" (laughs)…so great german food for a good price.
If you like to chill and drink I would say visit "Waranga". Its a great lounge and at night you can dance there as well.
If you want to dance visit the "Dresden Bar". Great different kind of music and nice people. Also the "Beef Cake" at Freund & Kupferstecher is a really good place to be, if you are up for some nice nudisco and house vibes.
Final DJS – Le Visiteur Exclusive Mix Tracklist
1.)Charlotte Gainsbourg – Les Oxalis (Alan Braxe Remix)
2.)Final Djs feat. Bright Lightx2 – I Feel Free
3.)Douze with Lawrence LT Thompson – Friday Nights
4.)Wham – She got everything (Final Djs Remix)
5.)Mind Enterprises – S.H.A.K.E (Breakbot Remix)
6.)Full Intention – Night Of My Life (Dr.Packer full vocal remix)
7.)Final Djs – ?
8.)Final Djs feat. Martin Carr – ?
9.)Nikö Blank – Ride feat. Rush Davis (Lenno Remix)
10.)Lovebirds – Dove Sei (Original Mix)
11.)Kinghtlife – Don´t Stop
12.)Makito – Don´t Stop
13.)Kreap – Follow the Sun
14.)Final Djs – ?
15.)Oliver feat. Leon Elise – Love like this
16.)Yuksek& Bertrand Burgalat – Icare
For more info on Final DJS please check:
https://www.facebook.com/finaldjs1980
https://soundcloud.com/finaldjs
Tags:
Dr packer
,
Final Djs
,
nu disco
,
oliver
,
satin jackets
,
synthwave