Final DJ's – The Making of Memories of the Future – 7 Influential Tracks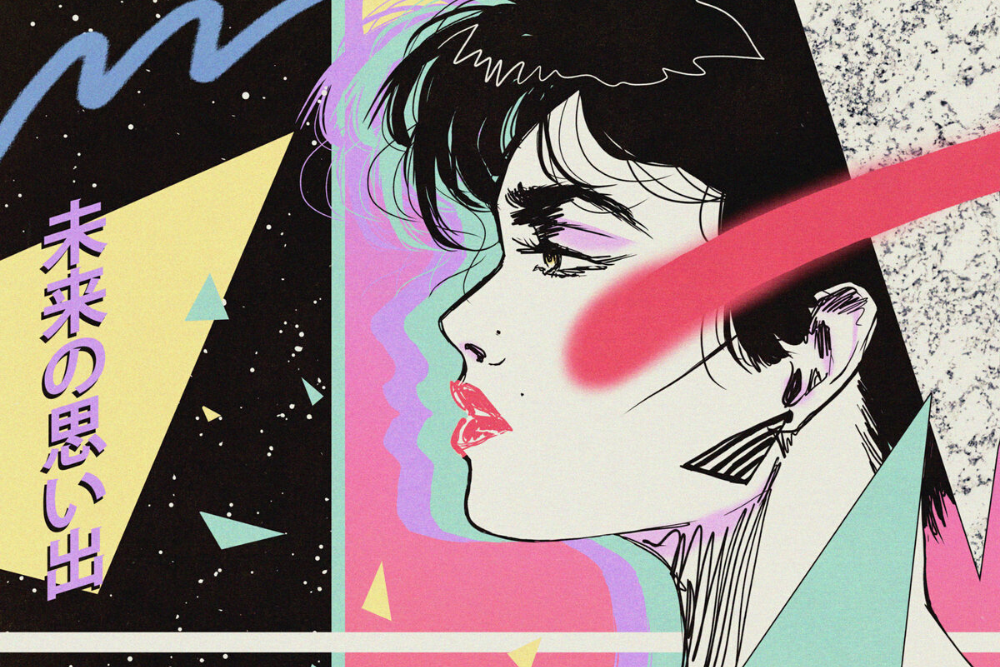 Final DJ's – The Making of Memories of the Future – 7 Influential Tracks
Our regular readers will be aware of German producer Final DJ's who we have covered several times in the past. Check some of his tracks HERE. He is a producer who infuses many genres into his work having released big synth led House as well as sun soaked Nu Disco heaters.
His latest project is a bit of a labour of love. It's a full synth influenced album entitled Memories of the Future which has taken eight years to complete and has just been released by Rosso Corsa Records.
We had a very brief chat to Sebastian about the album and he also gave a us a very tasty list of tracks which influenced some of the sounds on the album.
Check the album below and you can grab it from: https://rossocorsarecords.bandcamp.com/
Hi there Sebastian,
Thanks for speaking to us today
Your latest album Memories of the Future has just been released. It's a little bit of a departure sound wise from some of your more recent releases. What can you tell us about the vibe of the album?
The story behind it is that the label and I have been planning this album since 2012. Back then I released many synthwave tracks. I am still into that kind of music and two of the songs one the album were produced last year which are a mixture between nudisco and synthwave. The vibe is very different at some parts of the album to what I am doing right now.
The album took 8 years from the original idea to release. What can you tell us about the journey to release?
It was crazy, label heads Miami Nights 1984, Lazerhawk and I changed the tracklist a few times and I was always on the look for – which song can be good enough for this "masterpiece" – I was very picky about the tracks which finally made the album. This and the fact that I produced much of this project alone as the second FINAL DJS guy left the band a few years back. That's why the album took so long.
The album is very synth based. What equipment did you use to create the album and did this change over the duration of the albums creation?
I used the Microkorg, Polysix, Linndrum, Jupiter 8, CS80V to name a few, some of them as VST and some as hardware. Yeah I bought a Yamaha CS1X and fell in love with it so you can hear it a some point on this album as well.
And finally what can we expect next from Final DJs?
I have an own event in my hometown Stuttgart called "All U Can Dance" where I play every third Friday in the month. Soundwise its disco, nudisco and house oriented (like the Glitterbox parties) and it runs very well right now. Its really cool to see such a young crowd enjoying the retro vibes. Also I have some new funky and disco tracks coming up. I will release a new remix soon which I did in collaboration with Australia based Jsquared of Ce Ce Peniston´s "Finally". Also there are plans for another side-project with an event in another city (I can't say more right now) and I am really looking forward to 2020. Its getting hot.
Memories of the Future – 7 Influential Tracks
Lifelike – So Electric
As many know, Lifelike and Kris Menace were the musicians that introduced me to nudisco and this song showed me the beauty of synthwave back then as well.
Tangerine Dream – Love On A Real Train
"Love On A Real Train" is a brilliant piece of art and music and this Germans were one of the Synthwave pioneers in the 80s. Their concerts back then were so amazing and I am really sad that I was too young to watch those epic events.
Prince – I Would Die For U
When I heard this song as a child I had goosebumps, so much energy and power. Prince is fantastic and truly a milestone for that kind of music.
Lazerhawk – Beyond The Infinite Void
What can I say, Garett (Lazerhawk) showed me this beauty before it came out and when I saw the video to the song (One of that pretty Edits of Neros77) I was like "What the fuck this is the perfect clip for that song". It helped me through some sad times and when I am honest I cried a lot while listening to it.
O.T. Quartet – Hold That Sucker Down (Lifelike & Kris Menace Remix)
Oh yeah, this track. Kris Menace and Lifelike at their best and this kind of vibe that is so 80s but when the bassline drops in it is so modern and timeless. I have learned a great deal from their songs, especially all the layers of different synths which make an epic overall picture.
Stardust – Music Sounds Better With You
When its comes to Alan Braxe (One half of Stardust) I only can say that he is amazing. I had the chance to meet him in person and hes a really inspirational person. The track mixes disco vibes with the French Touch vibe that I am really in love with. I bought this song back then on vinyl in still give it a spin nowadays.
Michael Jackson – P.Y.T. (Pretty Young Thing)
This song is so funky and outstanding. Romantic, danceable, sexy at the same time and Michael Jackson's RnBish vocals perfectly fit it. I really like it when there are so many different influences in just one song. Like "Deep Inside" of my album which is funky but a synthwave homage at the same time.
For more info on Final DJS check:
Facebook: https://www.facebook.com/finaldjs1980
Soundcloud: https://soundcloud.com/finaldjs
Tags:
Final Djs
,
synth
,
Synth Wave