Fouk – Le Visiteur Featured Artist & Selectors Mix 05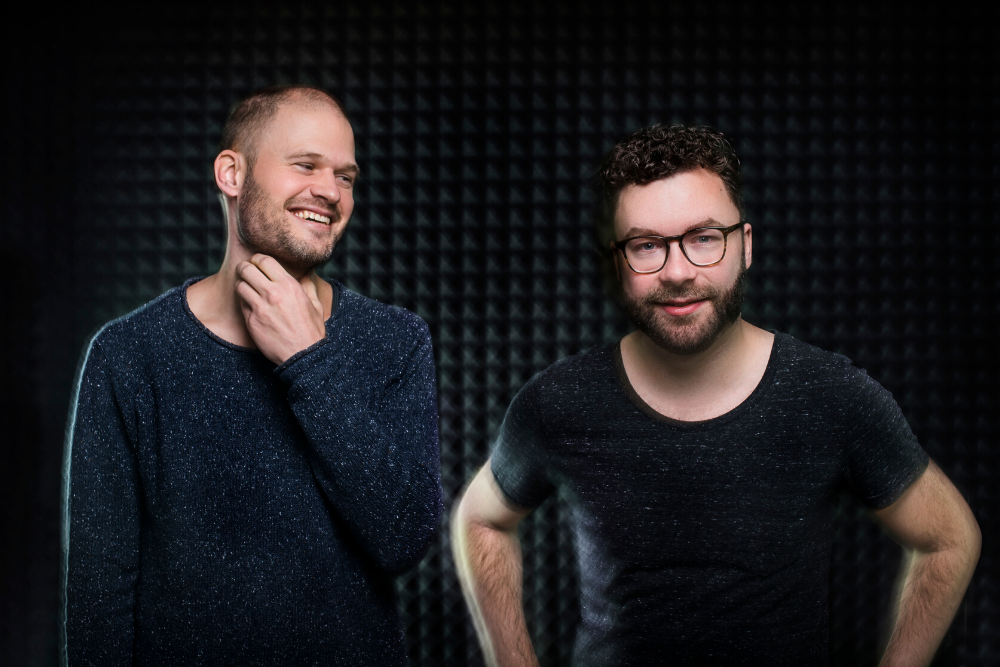 Fouk – Le Visiteur Featured Artist & Selectors Mix 05
Photos by Lennard Heijer Photography
It's safe to say that we have been fans of Junktion and Fouk for a longtime since well before there was a Le Visiteur Online. Individually and collectively (Junktion, Hans Peeman, is also half of Fouk along with Daniel Leseman) they have created some of the coolest club tracks of the last decade. Their hook up with Detroit Swindles Heist label alone has spawned quite brilliant and hugely critically acclaimed 12"s.
Their latest release sees a split 12" coming out on 24 Carrot, a brand new sublabel of their own Outplay label, featuring a Junktion track on one side and two Fouk tracks on the flip.
For LV online it's one of the stand out releases of the year.  From the deceptively funky piano groove of Junktions The Search to the ever so cool deep disco of That's Pretty Vague. Closing out with the dancefloor stomp of Paahdy each track has a distinct identity but all come together perfectly to create a seriously cool club focussed EP.
You can check it and grab it from: https://www.juno.co.uk/products/junktion-fouk-24-carrot-1/751215-01/
We thought it was high time that we spoke to Junktion and Fouk about their careers, their thoughts on the club scene and their labels Outplay and 24 Carrot. They also put together this stand out mix for us. Check it out and give it a share on Soundcloud and help spread the love. The full tracklist is at the bottom of this interview.
Hi there Daniel and Hans,
Thanks for speaking to us today.
How did you first meet, what led you to come together as Fouk and what was your first gig together?
We met 24 years ago in high school, so we've been friends for a very long time! We started making music together at 15. After high school we went to study at uni, so we didn't have a lot of time then, but afterwards we picked it up again. We set up Outplay and started the Fouk project as we'd been loving the sample house sound at that time:)
We first played together as Fouk in Studio 80, Amsterdam 5 years ago. We played all night in the 2nd room at a Heist Recordings night. (The legendary Studio 80 became Claire, which as of now has sadly closed it's doors).
Please can you give us one track each from Junktion, Fouk and Daniel which you are the most proud of?
Junktion: What We Are from my Wide Awake EP on Outplay. I really love the way how the production and song came together. I was torn between this one and Watching You Sleep from my EP on Sleazy Beats.
Fouk: Ooof this is a tough one! After chewing on this for a moment we have to say it's Mating Call from our Mating Call EP on Outplay. The way we flowed in our own instrumentation and the song structure is really cool we feel.
It was one of the most difficult mixdowns with all the different elements, so it gave quite an accomplished feeling when we finished it haha!
Daniel: Drums from my Drums EP (LOL!) on Outplay. I remember coming up with the synth stabs pretty spontaneously. I was showing a friend how I made music and this melody just came out. And I thought let's put that in the track. At that time I couldn't have anticipated it would turn out to be my most popular track. We still get asked to play this one at Fouk gigs.
What would you say are the proudest moment in your music careers so far? 
There are many moments that we feel proud of; playing at Glastonbury, Club Space Miami, Concrete Paris etc. Getting asked to remix musical heroes like Groove Armada, Mayer Hawthorne, The Brand New Heavies and Joey Negro (and many more to mention). And getting respect from people you look up to about your music is pretty cool 🙂
How would you say your sound as Fouk has developed since your first release together?
Our sound started out with heavy sampling, we always described it as a sample collage of sorts. More and more we evolved and started to move away from that and use our own instrumentation. It's still us, but our tastes have changed and the scene has changed as well. It all happened pretty organically. Speaking of organic: the constant in our music is to make it sound organic. And a good song structure is pretty important too.
When you are djing together what is you live set up and what up-coming gigs do you have that you are looking forward to?
We play with a pretty standard setup: two (technics) turntables and two cdj's 😉 We have also done a couple of gigs with live keys: Daniel on keys (a Moog Sub Phatty and Juno 106) and Hans on the turntables.
Well we have a lot of studio time planned for the coming two months to finish a lot of projects. So there is a bit of a down time for gigs around the end of the year, also since we both became fathers this year we're spending some quality time during the Holidays 🙂 There are some cool gigs coming in Amsterdam, Paris (always love Paris) for instance in the beginning of next year.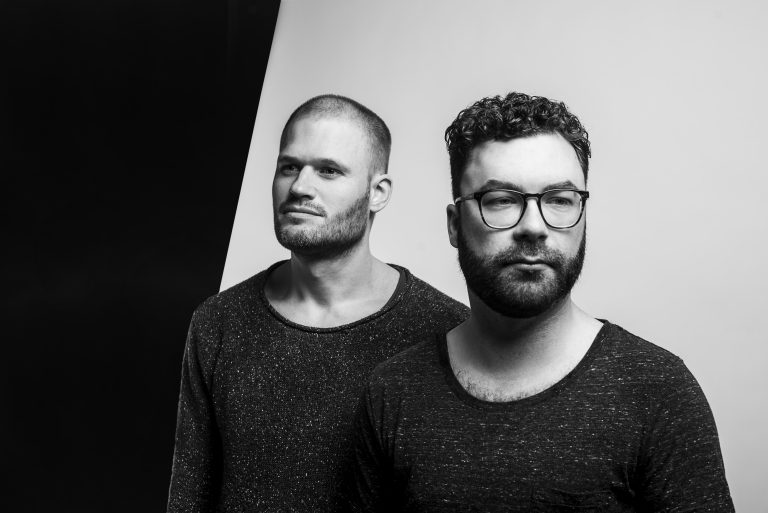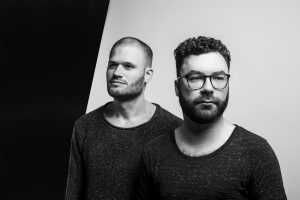 Fouk
What is a day in the life of Fouk like? 
Well there's a lot of contrast between our days.
On a standard day when we're not travelling our day looks like this:
We start with COFFEE, pretty important and even more since our days start really early now with the little ones. Then we either meet up at Daniel's or Hans' place to work on music in our studio. Then we go home and go back to our family. Repeat ad infinitum. Sounds like a standard work day, haha, because it is actually;)
When we're touring it's totally different because: Airports, so many airports haha! The constant is still coffee though 😉
You get to meet soooo many different people and you make a temporary home in your hotel room for a night, going to a restaurant and on to the club and then you're ready to leave again. All this in a short period of time. It kind of feels like entering a fantasy world, next to the regular world where your friends and family live and work.
How would you describe your latest release 24 Carrot #1 which is out now and please can you give us a bit of history about the release?
All the tracks on this release happened without a set plan in mind, like focusing on a new EP for this or that label. It's more of a collection of tracks that didn't fit on one of our standard EP's. The two Fouk tracks represent a more straight forward club feel with a slight wonkiness on one of them (That's Pretty Vague). Something that would fit easily in our current DJ sets, so party music essentially.
Junktion's The Search has more of uplifting disco festival feel to it.
Together they make a pretty cool package if we say so ourselves.
How would you describe the ethos of Outplay and how does your new label '24 Carrot' differ from it's parent label and what can we expect from 24 Carrot in the future?
The ethos of Outplay starts with music that we feel is good, hehe. We're really picky.
As long as it has a connection with our music genre wise we can't really explain it more specifically. It's more of a feeling that we have with certain music. Always quality over quantity, that's why we don't have a set release schedule.
We had been toying with the idea of starting a sub label for Outplay. Something that's (slightly) different from the framework we have built for Outplay. For instance we don't want to release straight up edits on Outplay, but if a good edit comes along 24 Carrot would be a good place. Or gritty house tracks, with a more techno feel. It's all possible. Maybe even ambient in the future 😉
What tips do you have for the budding producers out there who are looking to get signed to your labels? 
Keep at it, keep at it, keep at it. Don't give up, don't get discouraged when you hear "no" or don't hear anything back. And remember that it's supposed to be fun 🙂
We have to repeat this to ourselves as well. It's something that's part of being an artist.
What do you think have been the stand out labels of 2019 for you?
Toy Tonics, Lumberjacks in Hell and GAMM.
Broken Bits also is a really cool French label with a very musical taste!
The Netherlands has produced some of the stand out electronic acts of the last decade in both the Underground scene and the more commercial EDM scene. Why do you think your country has been so adept in creating such a stream of successful artists who have gone on to have success across the globe?
For years and years the Netherlands has had a very dedicated underground scene with warehouse parties etc. We think that over the years that gave a good grounding for electronic music to become more popular and accepted in the mainstream. Also the support of our (local) government has helped too (although this has been changing unfortunately in the last few years). Together it all made for a very fruitfull bed for Dutch artists to grow. And maybe because we've always been a trading nation 😉
Which up and coming artists from the Netherlands do you think are pushing the scene forwards right now that we should be checking out right now?
Makèz, a duo who have been making really cool music lately! They released an EP on Heist this year, which is stellar!
Cleanfield is also a favourite, that's why we've signed him on Outplay 😉
Please can you give us a track each from 2019 which for you is dancefloor gold?
Cinthie – Everything I Say.
Everytime we play it, it goes down really well. When those synth chords come in after the intro people throw their hands in the air 🙂
KX9000 – Itusu Waru
Been playing this loads and you can play this at any moment of your set. Instant fire!
What can we expect from Junktion & Fouk over the next 12 months?
A lot (!) of new remixes by us and two / three EPs we're working on right now 🙂
Sorry to stay pretty vague (hah) but we've not been sitting idle
Love this? Check out our House playlists HERE
For more info please check:
Outplay Facebook: https://www.facebook.com/outplayrecords
Outplay Soundcloud: https://soundcloud.com/outplay
Fouk Facebook: https://www.facebook.com/justsayfouk/
Fouk Soundcloud: https://soundcloud.com/justsayfouk
LV Selectors Mix 05 – Fouk [24 Carrot]
Innocent Sorcerers – The Score [Raw Fusion]
Cody Currie & Joel Holmes – Theme One [Toy Tonics]
Kassian – U Make Me [Phonica White]
Delano Smith – We Go Back [My Baby Records]
DJ Duke – Jarvis (107.5 WBLS Mix) [Power Music]
St David – Sexy Funk '98 [Let's Play House]
Fouk – That's Pretty Vague [24 Carrot]
Demi Riquisimo – Encona [Semi Delicious]
LB aka Labat – 1993 [Alelah Records]
Sondrio & Jason Hodges – Two [Refuge Recordings]
Jasper Street Co. – Praying For You (KDA Dub) [Nervous Records]
Dan Shake – Daisy's Dance [Sulta Selects Silver]
Junktion – The Search [24 Carrot]
Tags:
24 Carrot
,
Daniel Leseman
,
fouk
,
house music
,
Junktion
,
outplay