Fran Deeper – Top 10 favourite Spa In Disco Moments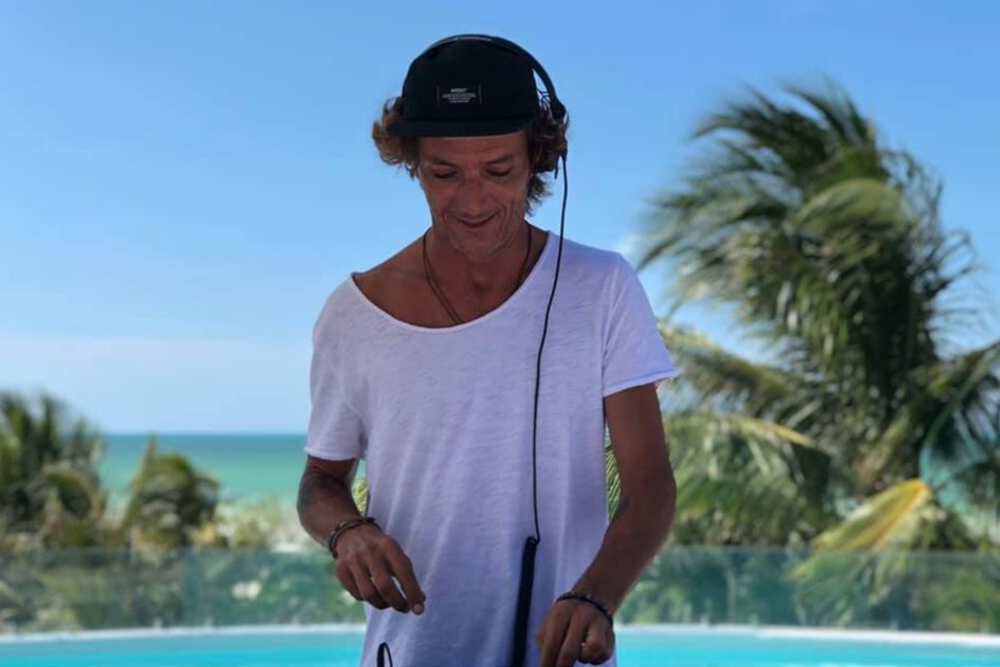 Fran Deeper – Top 10 favourite Spa In Disco Moments
Haling from Palma De Mallorca Fran Deeper is behind the Spa In Disco label. It's a label I love, synonymous with sun soaked disco and Nu Disco they have gradually been turning up the heat over the last couple of years with a series of brilliant releases from some of the finest selectors around. Step up French Toast, Andy Buchan, Discoslap, DJ Rocca, Ziggy Phunk, Kiu D, Rayko and many more. It's an extensive list with the label hitting 60 releases in a couple of weeks time with excellent releases from Parissior and Slync in quick succession.
Fran is also a well respected producer in his own right having released on the cream of Disco/Nu Disco labels including Rare Wiri, Spirit Soul and Midnight Riot which in turn has led to gigs all over the globe.
We caught up with Fran and asked him to put together a mix for us and to also give us a Top 10 of some of his favourite Spa In Disco Moments. Check both out below and remember to give the mix a share on Soundcloud and help spread the love. You can also check the mix tracklist at the bottom of this feature.
Fran Deeper – Top 10 favourite Spa In Disco Moments
Ziggy Phunk – Nights of Acapulco
This track is definitely on of my favorites, it has a very Spa style.
Rayko – Dance to the groove (Pete Herbert remix)
This one is the union of two artists who are also great friends! It was at the top of sales charts for several weeks
Mordisco – Emerald (Tad Wily Remix)
This track is part of an incredible EP performed by the duo Mordisco. This Tad Wily remix blows up every time.
Dark Punk Hippies – Funky universe (Aimes remix)
This is a track which didn't quite have the impact that it deserved on release so I'm very pleased to be able to share it again with you. It was made by my Mexican friends Dark Punk Hippies and remixed by Aimes
Julian Sanza – Under the radar
This track from Julian Sanza has real quality. Press play and start dancing!
Kiu-D – Small steps
It is impossible to forget this track. It was our first ever number 1 in sales and stayed there for several weeks
Massimo Vanoni – Alcoholico
This track composed by the Italian Massimo Vanoni and was one of our most in demand tracks. His groove says it all!
Tony Disco – Kill Bill (Rigopolar Remix)
Everything that was born in a Mexican crib has been successful on our label. This track is one of the many reasons why we think this.
Andy Buchan – Para dice
This track was only released a few weeks ago. It has already featured in the Top 100 on three separate download sites. Congratulations to Andy for this magnificent work.
DJ Rocca – Europe (Parissior Remix)
I have a special affection for this track, it was the one which marked a new stage for our label. This track was made one of the greatest artists, if not the greatest, from the Italian scene and remixed by an artist who is doing great things for the Spanish scene.
For more info check:
Fran Deeper Facebook: https://www.facebook.com/FranDeeperDj/
Fran Deeper Soundcloud: https://soundcloud.com/fran-deeper
Spa In Disco Facebook: https://www.facebook.com/spaindisco/
Spa In Disco Soundcloud: https://soundcloud.com/spa-in-disco
Fran Deeper – LV Mixtape 069 Tracklist
1.- FREUDENTHAL – Balearcadian
2.- DARIO PIANA – Somebody
3.- SAÚCO & MANUEL COSTELA – High
4.- KORNUM & KARMA – Space Sexy
5.- ZIGGY PHUNK – Nights in Acapulco
6.- RAYKO – Slow Motion Link
7.- DOWNUNDER DISCO – Big Bright Things
8.- MORDISCO – sentinel
9.- TONY DISCO – Kill Bill
10.- DJ ROCCA – Europe
11.- STEPHEN RICHARDS – coming Up
12.- G.ZAMORA – Gatta
13.- ANDY BUCHAN – Para dice
Tags:
fran deeper
,
spa in disco