Freerange x Delusions of Grandeur ADE Showcase – Featuring Jimpster, Dan Shake, Fouk, Aroop Roy & More – 17th October – Pollux Pacific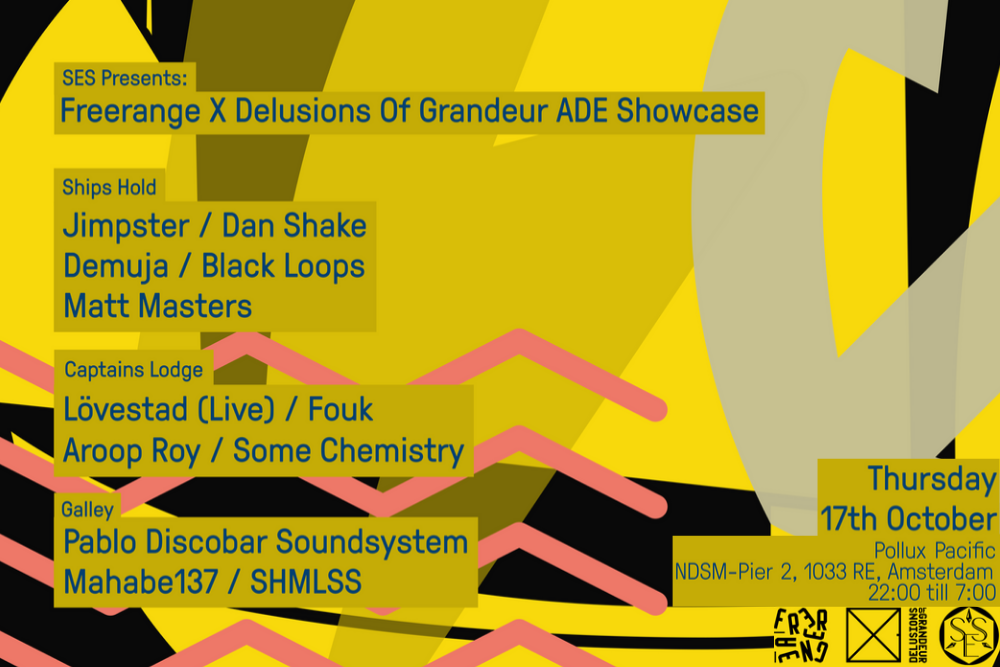 Freerange x Delusions of Grandeur ADE Showcase – Featuring Jimpster, Dan Shake, Fouk, Aroop Roy & More – 17th October – Pollux Pacific
Attending ADE this year? There are some serious line-ups ahead but none quite as jaw droppingly impressive as the one that Freerange & Delusions of Grandeur have put together for their shindig. Joining together with local promoters of note SES they have crafted a dream line-up for underground disco and house lovers. It's packed with key international artists aided and abetted by some of the hottest local talent.
It's been a landmark year for Freerange as they have just celebrated their 23rd year in the business. Along they way they have become one of the classic UK electronic labels breaking some of the best known names on the scene. Their permanent place in Resident Advisor's Top 15 'All Time Most Charted Labels' shows the incredible love that the tastemaker DJ's around the globe have for the label.
Likewise with Delusions of Grandeur which despite only being a rather youthful 10 years old has already earned it's place as one of the go to labels for the hottest names on the scene.
It's an event that you simply can't miss if your are attending ADE. If you are joining the undoubted throng of clued up clubbers you can expect to hear sublime sets from:
Jimpster, Dan Shake, Demuja, Black Loops, Fouk, Aroop Roy, Lövestad (Live)
Pablo Discobar Soundsystem, Matt Masters, Some Chemistry, Mahabe137, SHMLSS
Not content with putting a bucket list DJ line up together they have also secured one of the coolest venues of the whole event in the The Pollux Pacific. It's a beautifully restored three mast sailing ship which is moored in the heart of the buzzing NDSM area.
Featuring three rooms the event has an intimate 450 capacity. It's also easily accessible from central station on the NDSM ferry or by road.
Tickets are strictly limited so make sure that you book onto this one quick for what will surely be one of the stand-out parties of the event.
Check out the Facebook event: https://www.facebook.com/events/373882956518960/
Grab your Tickets for the event HERE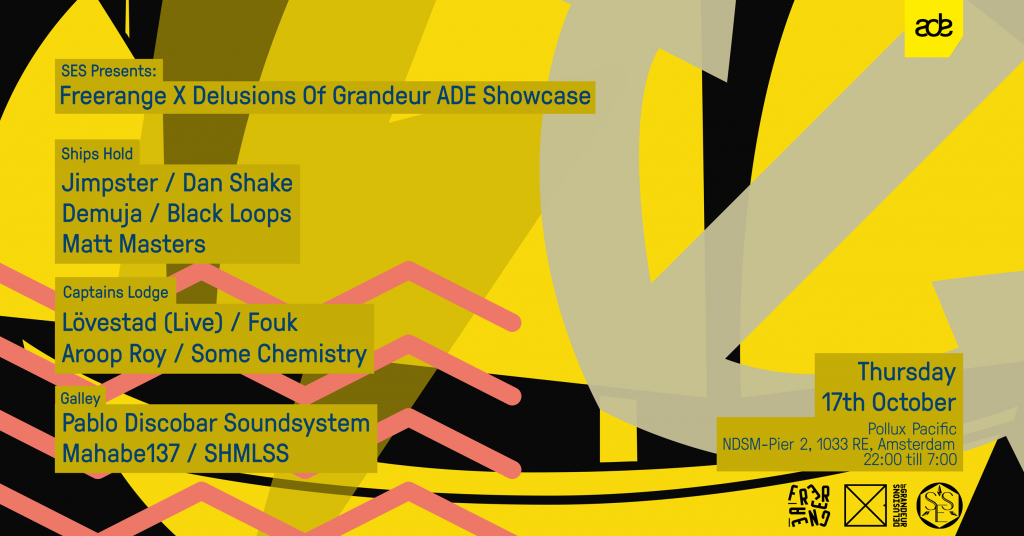 Tags:
Aroop Roy
,
black loops
,
Dan Shake
,
Delusions of Grandeur
,
Demuja
,
fouk
,
freerange
,
Jimpster
,
Lövestad (Live)