Qwestlife – Le Visiteur Featured Artist & Mixtape 074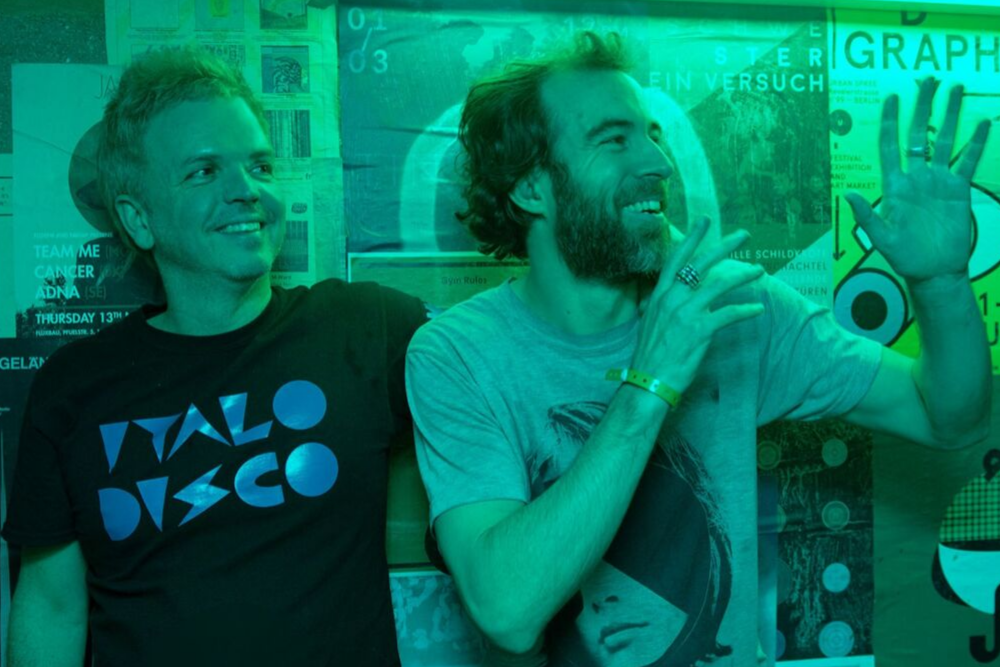 Qwestlife – Le Visiteur Featured Artist & Mixtape 074
One of the absolute stand-out tracks of 2019 so far for LV Online is Fever, the Qwestlife collaboration with The Sugarhill Gang, Siedah Garrett, Grandmaster Melle Mel & Scorpio. It's a wonderfully life affirming slice of feel-good disco boogie. It also absolutely goes off on the dancefloor in both the original and Kon mixes.
Qwestlife are DJ/ production duo Tom Laroye from Paris & London's Yam Who? Influenced by the feel good boogie vibes of Leroy Burgess, Patrick Adams, Brothers Johnson and Rod Temperton they have a wonderful warm feel-good sun infused style. Featuring a series of top class vocal talent including Teni Tinks and Jacqui George they are signed to the world dominating Glitterbox and have been in huge demand all over the globe for their undoubted party starting DJ antics.
After catching them tearing up the dance-floor at Defected Croatia Qwestlife were the first name down on the LV birthday wish-list so we are very pleased to speak to them today about their journey so far. They also put together a spanking mix for us so close the curtains, turn the heating up, switch on that Mediterranean beach screen saver, break out the cocktails and pretend that it's summer all over again. The full tracklist for the mix is at the bottom of this feature.
Hi there Tom and Andy (Yam Who?),
Thanks for speaking to us today.
For our readers who haven't come across your releases before please can you describe the musical style of Qwestlife?
A. Pure love of retro vibes with a modern twist, musical but with a kick ass drum style. Trying to stay true and unique and bringing as much fun to the party as possible.
T. Also the idea was to provide some classic format songs ( verse – pre chorus – chorus – bridge etc .. ) produced for the club scene. Also with some nice melodies to sing along!
What was your journey to collaborating on Qwestlife, how did you two meet and work out that you had such and affinity for feel good boogie?
A. Via the online musical dating app – Soundcloud – where the journey began! We both have a shared affinity & love of American boogie. Tbh it was all there in the early demos with Tom's French touch, then I brought the London swagger.
T. I discovered Andy's label "Midnight Riot" through the compilations I used to buy and play at my Parisian Residency at "Georges" restaurant. Then I thought it was the perfect label to release my music, so I contacted Andy on SC and we decided to build the Qwestlife Project together. I always found things much more fun as a team work and through collaborations! So we started with the tune "Can't Stop" featuring Alena whom Andy knew from previous releases.
You are based in London and Brighton, what is the creative process when you are making a new Qwestlife track? Do you get together often or do you work over the internet or a combination of both?
A. Well as we haven't been stupid enough to bring our arses out of the EU yet so Tom was allowed into the land of Boris so we're slightly closer. Collaborating between London & Brighton and yes initially remotely.
T. haha Funky Boris !! … there are 2 options. We can resurrect some of my demos from my HD or start from scratch. Usually I bring the original chords and melodies then we discuss about the production and arrangements to join our skills around modern house & disco. We usually finalise mixes with the talented Lance Desardi.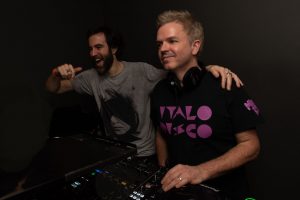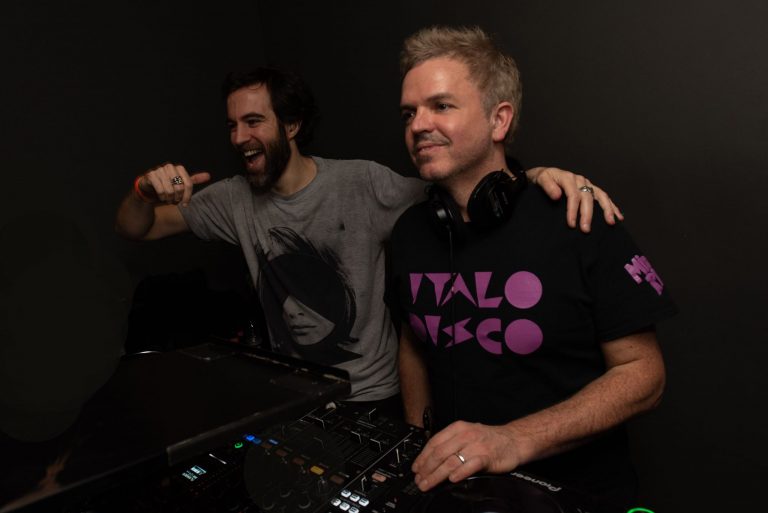 You are renowned for using classic hardwear in your productions. What are the go to pieces of equipment that you use to capture that Qwestlife sound?
T. We mainly use The sequential circuit Prophet 5 on everything! Bass Lines, leads hooks, brass & synths stabs. I play mostly all the Guitars with my Fender Strat. Then all the Drums are programmed with Native Maschine + I play some congas over the top and other bells and extra live percussion. For some tracks we hire a Bass player (Hit it off, Fever) and some horn sections (Hit it off – Give me a minute).
Please can you tell us about the history your track Fever with The Sugarhill Gang, Siedah Garrett, Grandmaster Melle Mel & Scorpio. How did you manage to pull together such an incredible vocal cast on that track?
A. It was over 2 years in the making. The SHG heard my Amp Fiddler album and that's where the hook-up came from. We waited until they were London the following year and that's when it occurred. They brought Melle Mel & Scorpio into the studio and Siedah we met via Glitterbox & she recorded in LA.
T. I just watched Hip hop evolution on Netflix and I can't still believe we have all those pioneers on the same record. The people who wrote "Rapper's delight", "the Message" and "Man In The Mirror" it's surreal!!
Boston legend Kon also jumped on the remix of Fever. What qualities do you think he brought to the track?
A. Kon is the master of the mix – where he's able to create a new track from the multi's.
T. Kon gave the summer jam vibe to the track. Really soulful production and more around the instrumental, like a funky disco old school groove. A great addition to the EP.
Your last three artist singles have all been with Defected's disco brand Glitterbox. What is it that makes you come back time after time to work with them and please can you pick one Glitterbox single that sums up the label for you.
T. We signed with Glitterbox for 12 tracks, so all the releases are scheduled with the plan to announce the album for 2020/2021. Our collaboration with them gets stronger and stronger after each release as we are crafting the sound together. Defected has an amazing team and it's a pleasure and an honor to work with them.
I think Horse meat disco Feat Kathy Sledge is an amazing release !!
Another massive contender for song of the year from Kon & Ben Westbeach's 'Heaven' – Highly original and and part of the Glitterbox evolution.
You are obviously very big on your vocal collaborations. Which one artist working today would you love to work with and why?
A . Chaka Khan & Bruno Mars
T. Our idea is to bring that House boogie disco sound to a wider audience, so to make songs with some pop artists would be great milestone For us. The next single " Shooting Star" has a nice combination of Boogie and pop with Bobby Saint bringing the laidback vibe from LA.
As Qwestlife you have have been influenced by Leroy Burgess, Patrick Adams, Brothers Johnson and Rod Temperton what would you say those artists have contributed to the sound of Qwestlife and what is your favourite track by each of those artists?
Phreek (Patrick Adams & Leroy Burgess) – Weekend
This is a hugely influential track which still resonates today. It's been heavily sampled and covered but nothing can touch this original masterpiece.
The Brothers Johnson & Rod Temperton – Stomp
An obvious choice but the sheer energy which encapsulates this Quincy production and the worldwide musicianship have never been touched. More of a recognition of this incredible bygone era if anything.
Leroy Burgess – Over Like A Phat Rat
How I fell in love with the boogie and the unique Leroy Burgess chords and arrangements
Patrick Adams – Bumblebee Unlimited – Lady Bug (12″ Mix)
Because it's wild, it's different, it's cosmic and trippy and incredibly well produced.
Rod Temperton / Michael Mc Donald – Sweet Freedom
I just discovered this song and I love it, I'm a big fan of Michael McDonald he's a genius of melodies and arrangement too and he loved to use big synths. This pristine Rod RnB production is pure gold. I might do a rework re edit shortly 🙂
As well as your own releases you have been in heavy demand as remixers working with Yam Who's label Midnight Riot. What is your favourite remix to date and why?
Jack Tyson Charles – Best Friend – Qwestlife Remix – Midnight Riot
A very special musician & an amazing live performer. In times like these we need these artists, a beautiful spirit and a force to be reckoned with.
And finally what else can we expect from Qwestlife over the next 12 months?
The next single " Shooting Star" feat Bobby Saint
DJ sets at Ministry of Sound on October 12th & November 9th
DJ set at Printworks for New Year Eve
Hopefully a live set for Croatia 2020….
Facebook: https://www.facebook.com/qwestlife
Instagram: https://www.instagram.com/qwestlife.glitterbox/
Soundcloud: https://soundcloud.com/qwestlife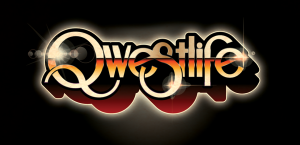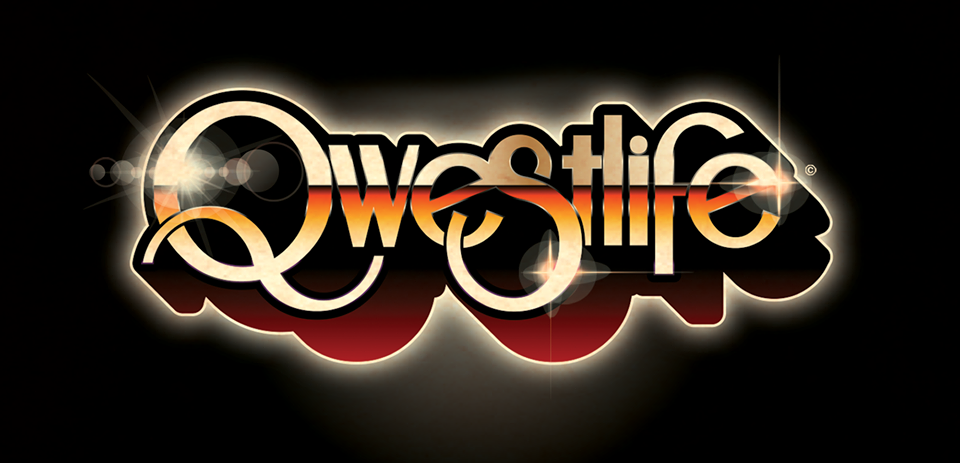 Qwestlife – LV Mixtape 074 Tracklist
01 Conway & Temple – Love Lights – Yam Who? Edit
02 R&A – Bangin' the boogie – Laroye Rework
03 Qwestlife Feat Teni Tinks – Hit It Off (Original 12″ Mix)
04 Malka Family – Minou ( Laroye paradise dub )
05 Setenta – Boys And Girls (Mochi Men Remix )
06 Qwestlife Feat Sugarhill Gang, Melle Mel, Scorpio & Siedah Garrett – Fever (Extended Mix)
07 Slave – Party Lites (Joey Negro Boogiefied Mix)
08 Mahogany – Ride on the Rhythm – Michael Gray Remix
09 Qwestlife – Hit It Off (LNTG Liberated Woman Remix)
10 JKriv feat. Adeline – Vertigo (Yuksek Remix)
11 Sylvester – I Need You (Opolopo Remix)
12 Arthur Baker Ft. Minnie Gardner – Reachin' (Hifi Sean & Yam Who_ edit)
13 The Vision – Heaven (Mousse T.'s Disco Shizzle Remix)
14 Qwestlife – Fever (Laroye Powerfunk Mix)
Tags:
defected
,
glitterbox
,
Leroy Burgess
,
Midnight Riot
,
Patrick Adams
,
Qwestlife
,
Siedah Garrett
,
Sugarhill Gang