LV Premer – Generoco – The Express [The Disco Express]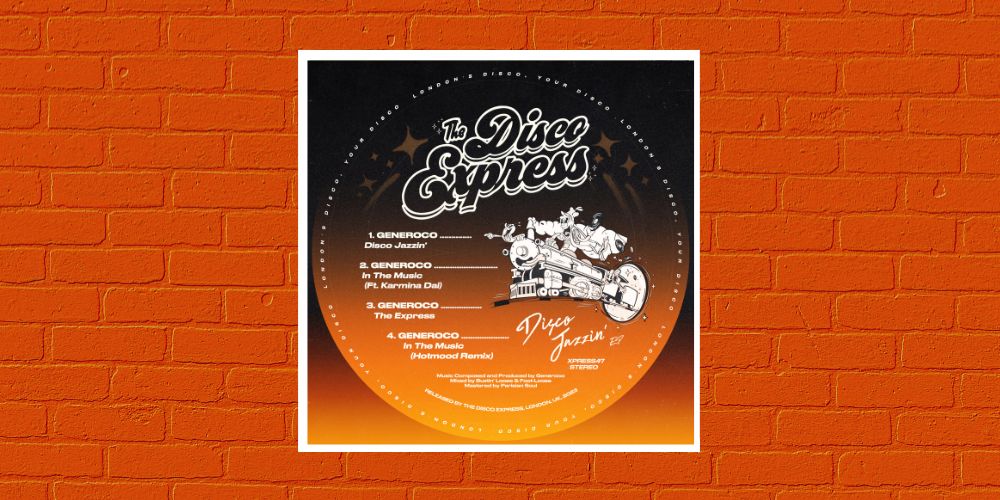 The Disco Express keep up their monster last 12 months with a brilliant new EP from Swiss producer Generoco. Featuring four tracks of seriously funky disco inspired house it touches on everything from diva vocals to jazzy flourishes and is packed with enough groove to lock in dancefloors all over the globe. It's another proper quality release from the label.
Our premier today is the sax groove monster The Express, a suitably titled jam for the label. Featuring an energetic fusion of ass shakin' bass, smokey sax lines, key stabs aplenty and a funky as hell, 70's inspired, lead synth line it's got changes aplenty to power keep your dancefloor enthralled.
Grab the EP via: https://thediscoexpress.bandcamp.com/album/disco-jazzin-ep
For more info on Generoco and The Disco Express please check:
Generoco Soundcloud: https://soundcloud.com/generoco
Generoco Instagram: https://www.instagram.com/gene.roco/
The Disco Express Facebook: https://www.facebook.com/thediscoexpress/
The Disco Express Soundcloud: https://soundcloud.com/thediscoexpress
The Disco Express Instagram: https://www.instagram.com/thediscoexpress/
Love this? Check out more from Disco Xpress here
Like what you hear? To help support LV Online buy us a coffee via Ko-FI. Click HERE
Tags:
Generoco
,
The Disco Express