LV Premier – Generoco – Disco Jazzin' [The Disco Express]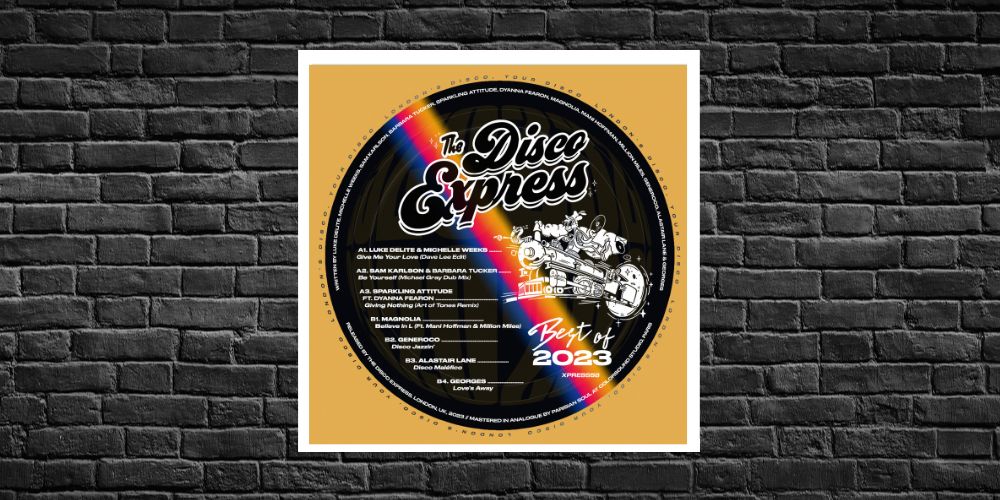 The Disco Express is a label which has absolutely owned the last 12 months, accelerating from a standing start at the end of 2020 to releasing tracks and remixes by some of the biggest artists in the disco world. They are a perfect blueprint of how to run a label. If you haven't caught any of their work before or a looking for a refresher they are just about to release a sublime Best of 2023 vinyl featuring some of their finest releases of they year including tracks by some of the stars of the scene including A-listers Dave Lee, Michael Gray and Art of Tones.
Our premier from the EP today is Generoco's aptly named Disco Jazzin' with it's jazzy Hammond's, pumped up bassline and chunky club focused drums. Originally landing via his EP of the same name it's a proper classy joint.
Across the EP you can expect everything from the funkiest of vocal house as Dave Lee spins his magic dust over Luke Delite & Michelle Weeks Give me your love through bumpy hypnotic house gold in the shape of Sam Karlson & Barbara Tucker's Be Yourself, Art of tones delivers a summers day Nu Disco breath of fresh air with his remix off Sparling Attitudes' Giving Me Nothing, it's a style he's becoming renowned for.
Also getting in on the action are Magnolia, Alistair Lane and French sensation Georges each one showcasing a slightly different edge of Disco universe from hands in the air vocals to string laden high energy groove and live loopy French house.
All in it's a 10/10 release and the perfect time to jump aboard The Disco Express!
Grab the limited edition Gold vinyl via: https://thediscoexpress.bandcamp.com/album/best-of-2023
For more info on Generoco and The Disco Express please check:
Generoco Soundcloud: https://soundcloud.com/generoco
Generoco Instagram: https://www.instagram.com/gene.roco/
The Disco Express Facebook: https://www.facebook.com/thediscoexpress/
The Disco Express Soundcloud: https://soundcloud.com/thediscoexpress
The Disco Express Instagram: https://www.instagram.com/thediscoexpress/
Love this? Check out more from Disco Xpress here
Like what you hear? To help support LV Online buy us a coffee via Ko-FI. Click HERE
Tags:
Generoco
,
The Disco Express