George Kelly – Le Visiteur Featured Artist & Mixtape 115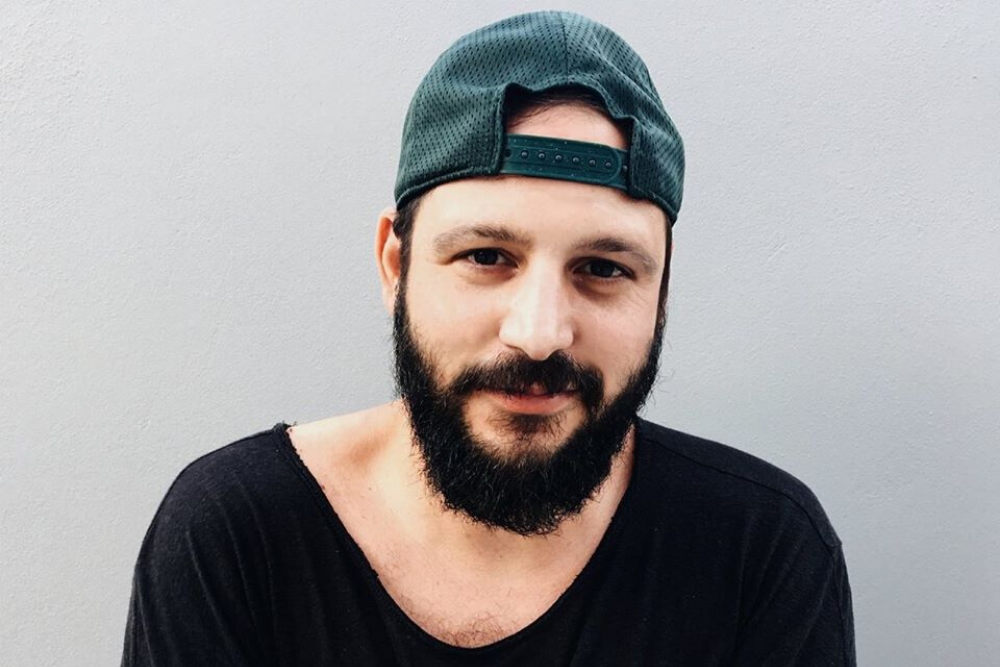 George Kelly – Le Visiteur Featured Artist & Mixtape 115
George Kelly is the man behind the hugely popular Chopshop records which has regularly been one of the top selling disco and Nu disco labels on Traxsource, Beatport and Juno for the last ten years.
George is also a brilliant producer in his own right crafting dancefloor anthems be it super tight edits or completely original disco and house tracks. He has had over 100 tracks released on a variety of great electronic labels across the globe. Like the label George is usually found at the top of the bestselling artist charts on the big download sites come the end of the year.
He's been an event manager, lecturer, TV Production manager and music production tutor. It's safe to say that George likes to keep busy.
With the release a superbly classy track 'Late At Nite' which has just landed featuring Andre Espeut we thought it was long overdue that we spoke to George about his career.
He also put together this superb mix for us. Check it on Soundcloud and please give it a share and help spread the love.
Hi there George,
Thanks for speaking to us today.
For our readers who haven't come across your releases before how would you describe the musical style of George Kelly?
Thanks for having me John. I think the music has to be funky and vibin above all. I am into all sorts of stuff and haven't 'stuck' with a particular genre, I do breaks, hip-hop, disco and house depending on my inspiration and I always try to incorporate session musicians as much as possible to bring in some jazzy virtuoso flavor to compliment whatever I am doing.
Please can you give us three tracks from your own discography which you would say are quintessentially George Kelly.
George Kelly – Music Turns Me On (Greg Wilson Re-Touch)
When this track was originally released my alias was DJ Butcher back and this track was the one which put me on the map. The original version was previously out on vinyl and Greg Wilson picked it up and asked for the stems to do a special version. Later that year he opened his Glastonbury festival DJ set with it.
George Kelly FT BnC and Andre Espeut – Bright Lights
The instrumental version of this track is what Mark Farina included in his famous 'Mushroom Jazz' compilation and it became quite successful on streaming platforms. However, the vocal mix featuring BnC and Andre Espeut is pretty special to me.
George Kelly – Raised In The Ghetto
Taken from the Big Mcgee EP, this is the track that properly introduced me to the house-heads. It is still getting play requests.
You are behind the Chopshop label which has been one of the stand-out labels of the last few years for the disco and Nu Disco scene. What can you tell us about the ethos of the label?
I try to be positive and open, like my own stuff the label has quite a big music variety that it covers and supports. Trends do not affect us, it just has to be nice music that people will enjoy and this is what has kept us going for the past 10 years.
How would you describe your latest track Late At Night which is out now on Chopshop and please can you give us a bit of history about the track?
Andre and I have been working on and off on this for a while now and I am so glad we finally made it happen. The music is a loose cover of 'GQ – Disco Nights' with all new lyrics written and sung by Andre Espeut. It features some really nice synth work and jazz guitar with the help of guitarist George Dafnos. Its boogie for the dancefloors and radio of 2020. The single also features a jazzy guitar-led instrumental as well as a short DJ-tool-style acapella.
You have had a very varied career in TV and music, what can you tell us about your journey to becoming a music producer and label owner?
I used to be a production manager and was working with all sorts of media outlets, television, concert production and broadcasting. This is what sponsored my music affection. During the night, however, I would go to my studio and work till finally one day I quit and made music my day job. It was not an easy choice to make but I haven't looked back since.
You are currently also a music lecturer for the Stavros Niarchos Foundation (SNF) how did that all come about and what can you tell us about your role there?
I have been lecturing and creating content for school kids but also adults at various institutions for a few years now as a freelancer. Currently I am working along with my pal BnC on a program called 'Composing and experimenting with music through hip-hop' at S.N.F which in a nutshell introduces the history of hip-hop and allows some fun studio play time to the participants.
What three tips do you have for up-and-coming producers that they need to know straight away to make their production career much easier?
1. Know your trade inside out. 2. Work hard to get noticed 3.Never give up .
Please can you give us 3 tracks by other artists which have really stood out for you over the last couple of years which are regularly spun in a George Kelly DJ set?
Kaytranada – 99.9%
This album is seminal, the production is superb and I love it in full. If you cant hear the full thing, check out tracks Together or Lite Spots.
Sworn Virgins – Fifty Dollar Bills
This is one of my Shazams. I especially love the production on the vocals but also the general aesthetics and humor this track has.
Quantic – Altantic Oscillations
It's super to hear Quantic going disco, this one is for the grown ups, its not really dancefloor material but it features some great instrumentation.
What else can we expect from George Kelly in 2020?
There are a few things I am working on a personal level but also for Chopshop. Regarding my own, there are 2 exciting collaborations coming, one with vocalist Lee Wilson and the other with Italian producer Vaudafunk. Regarding Chopshop, apart from business as usual its exciting times as we are expanding and will be releasing sample library packs later this year. From what I can tell you right now packs will include drums and instruments as well as signature artist designs like Ilya Santana, DJ Rocca and others.
And finally, please can you give us 4 tips for a great day out in Athens. A place to buy records, a place to eat, a place to drink and a place to dance.
Records: There are a few shops located very close to each other in Monastiraki area where you can find both new and second hand records.
Eat: We have great food here and plenty of choices, it depends on your appetite. Try Koi in Syntagma area for a quality and on budget Thai lunch or dinner.
Drink: Baba Au Rum. This is one of the places I go very often. It features an extensive cataloge of Rum cocktails and a spot-on soundtrack.
Dance: The dance scene in Athens is very much vibrant in small bars rather than dancefloors. For a big floor check out Bolivar by the beach during summertime, it is by far the most capable for a big night out.
For more info please check:
George Kelly Facebook: https://www.facebook.com/GeorgeKellyGR
George Kelly Soundcloud: https://soundcloud.com/georgekelly-gr
Chopshop Facebook: https://www.facebook.com/ChopshopMusicGR
Chopshop Soundcloud: https://soundcloud.com/the-chopshop-music
Chopshop Instagram: https://www.instagram.com/chopshopmusic_gr/
Chopshop Youtube: https://www.youtube.com/user/TheChopshopMusic
Tags:
andre espeut
,
Chop Shop
,
disco
,
george kelly
,
nu disco