LV Premier – Souldynamic – Better [Samosa Records] & Funk Purpose Vol.3/1 Review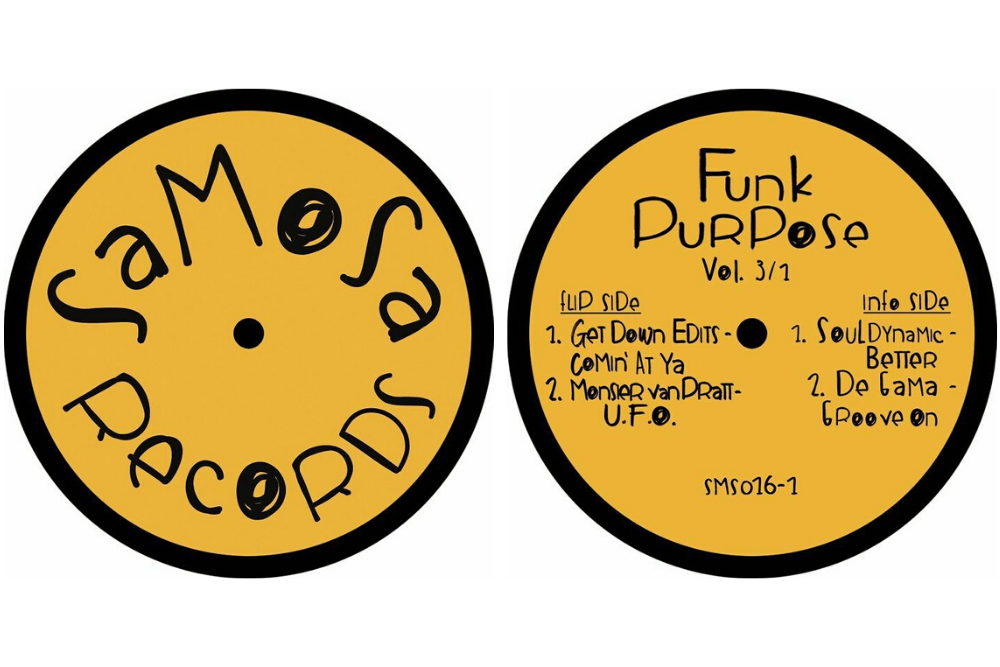 LV Premier – Souldynamic – Better [Samosa Records] & Funk Purpose Vol.3/1 Review
Like a fine wine which matures each year Samosa records steps into 2020 with a beautifully rounded fuller flavour release in the shape of Funk Purpose Volume 3. Split across two 12″s which are to be released a week apart it's packed with 8 hot to trot disco masterpieces. Like its predecessors the label have assembled impressive team of heavy hitting producers for an EP which will surely cause serious mischief on dancefloors across the globe.
You can check the first 12″ via: https://www.juno.co.uk/products/get-down-funk-purpose-vol-3-part/765058-01/
Here is our review of Part 1 of the release, we will be back next week for part 2 and some great features with some of the artists who are involved.
Kicking off proceedings Irish producers Get Down Edits track Coming Strong sees a new electronic tinged direction for the label. Still harnessing bags of funk and soul it has a decidedly peak-time edge. This is a track which will perfectly fit for a wide range of rooms from straight up house floors courtesy of the frenetic kick to more adventurous disco floors. A golden start!
Next up and one of a raft of supremely talented Mexican producers who have deservedly broken through recently is Monsieur Van Pratt. His track U.F.O. sounds like a 70's space odyssey re-imagined for the 2020 dancefloor. Wonderfully laconic, its lazy funk draws you in beautifully.
Our premier today comes from Italian duo Souldynamic who harness a powerful but velvety smooth 70's diva vocal in Better. Dripping in soul, its smooth strings add a wonderful warmth. Engaging and fulfilling it's another peak-time moment.
Closing out the first 12" co-label boss De Gama is on familiar percussive ground. This is a producer who took 2019 by storm and if Groove on is anything to go by 2020 better watch out too. Hypnotic organs, bags of layered percussion and ass shakin' breakdowns all come together for a track which will be a long-time DJ weapon.
Love this? Check out our disco playlists HERE
For more info on the release check:
Samosa Records Facebook: https://www.facebook.com/samosa.records/
Samosa Records Soundcloud: https://soundcloud.com/samosarecords
Souldynamic Facebook: https://www.facebook.com/SouldynamicOfficial/
Souldynamic Soundcloud: https://soundcloud.com/souldynamic-music
Tags:
De Gama
,
disco
,
get down edits
,
Monsieur Van Pratt
,
Samosa Records
,
Souldynamic