Kez YM – Le Visiteur Featured Artist & Mixtape 114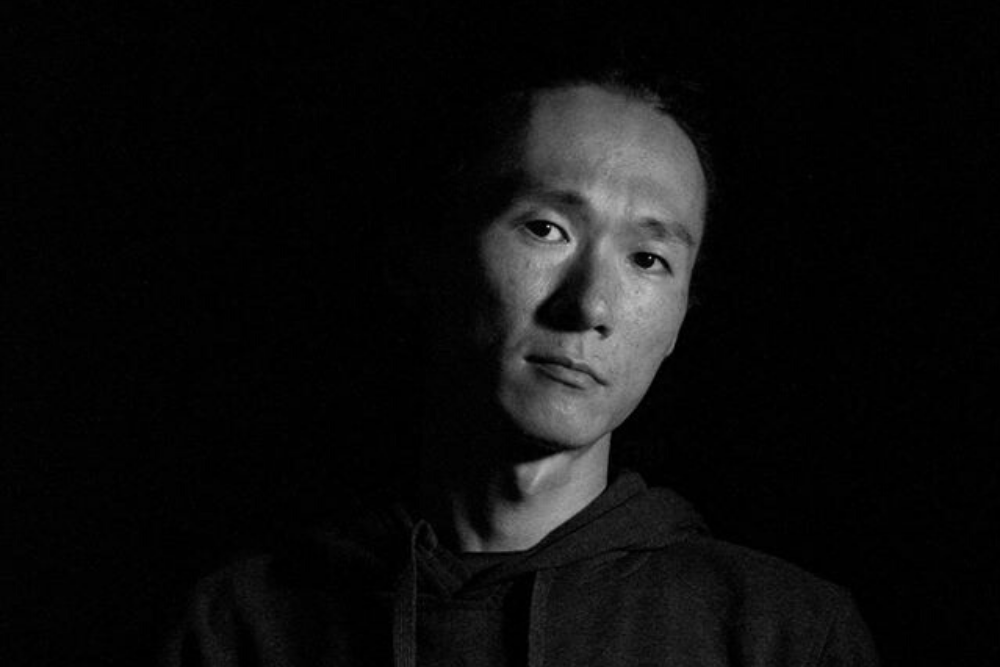 Kez YM – Le Visiteur Featured Artist & Mixtape 114
Originally hailing from Japan, Kez YM is a producer who has been building up a loyal and vocal following over the last few years with a series of extremely well produced EP's including releases on Gerd's 4Lux, Faces and City Fly.
His reputation is such that he has caught the attention of some of the hottest selectors out there including Moodymann, Theo Parrish, Larry Heard, Jimpster and many more top names.
Having already established himself as on the stand out Japanese DJ's he moved to Berlin six years ago to allow him to continue to develop his art and refine his sound ever further.
Real house, true school with a definite disco lilt he is a producer who continues to evolve and excite.
Next release for Kez see's him back with his City Fly family for a sublime track on their upcoming Fly Family Vol 1 compilation.
Kez YM is an artist who has long been on our radar so we spoke to him about Tokyo, Berlin, City Fly and his blossoming career. He also put together a superb mix for us. Check it out on Soundcloud and please give it a share and help spread the love.
Hi there Kez YM,
Thanks for speaking to us today.
For our readers who haven't come across your releases before how would you describe the musical style of Kez YM?
I've been producing House/Beatdown tracks with many samples from Jazz, Funk, Disco etc.
When I DJ I play various different sets depending on the party, place and the people there.
Please can you give us three tracks from your discography which you would say are quintessentially Kez YM?
Late Night Remedy (City Fly)
This was my first release with City Fly and the main track from one of my favorite EP's. The Andres remix of this track is also included on the EP.
Console Swing (Faces)
The opening track from my first album "Cross Section" which was released last year with Faces Records, France.
City Soul Vibrations (Yore)
An old track some people still play. My early work from Yore records, Germany.
How would you describe your latest track Enforced and Tempered which is out now on City Fly and please can you give us a bit of history about the track?
It has strong 4/4 snares. I tried to make something a bit strange. I made this track 10 years ago in Japan with my old Cubase VST. I'm glad that City Fly guys liked this one.
You have a great working relationship with City Fly, how did that all come about and what attributes does the label have that makes you keep coming back time and again to work with them?
First they invited me to their City Fly party in Leicester many years ago when I was touring Europe from Japan. Since then we have played together again and again. Then they started the label and they released some of my stuff. It was really nice to see them doing things long term and pushing it to the world even though their situation has changed. I love their unique vibes and enthusiasm for music.
You already had a huge reputation from your time playing in Tokyo. What can you tell us about the scene there at the moment, are there any clubs and producers who are really standing out for you?
I've been in Berlin for almost 6 years and honestly I'm not familiar with the scene in Tokyo anymore. It's not easy for me to visit Tokyo from Berlin often because of the distance. Due to the law (controversial "Fuei Ho") and a long recession many clubs in Tokyo have closed but they have opened new clubs again and keep things going well despite many struggles. I often miss the atmosphere of clubs and bars in Tokyo. You can check some of tracks and edits from Japanese producers Jank and Takaya in my mix here. Recently my collab with Pablo Valentino (Faces/MCDE) was released with Japanese label Eureka!
What sparked the move from Tokyo to Berlin, and how has it helped you develop as an artist?
I simply wanted to experience life in Europe. The several European tours I did made me feel like I really wanted to do it. As an artist, things haven't changed very much. I've been doing the same thing as I was doing in Japan. The different language is still a big barrier for me but there are some super nice people helping me out to share my music.
What would you say from personal experience are the biggest differences between the scene in Tokyo and the scene in Berlin?
It's just only from my personal experience so I might be wrong but in the scene in Berlin I've been involved with the people are much more international and it looks diverse but on the other hand many of them have upper middle class parents. In the scene in Tokyo most of people are Japanese but I feel they are from more mixed backgrounds.
Berlin of course has a huge worldwide reputation as an epicenter of electronic music. What parties have you been most impressed since you move and why?
The JAW family reunion party at Grissmuehle last year was ace. Most of my favourite DJs like Theo Parrish etc. played for 52 hours non-stop and the music was excellent. I also enjoyed playing various stuff from Jazz Funk to Afro Disco for 4 hours.  I spent a really nice time with my brother, producer/DJ and Faces/MCDE label owner Pablo Valentino in Berlin. It was less electronic in the center of electronic music but it was a great experience.
As we mentioned already you have managed to build a really strong reputation as an artist who puts quality at the forefront of everything they do. What tips do you have for up-and-coming artists on how to establish themselves?
I'm not sure about the reputation but for the last 10 years I have been able to release my music via the music stores where I go. To do this I simply needed to devote my time to finishing many tracks. I've been very lucky to get connected with several labels who were interested in releasing my music more than once. It's a matter of timing which you can't control. Keep trying to do focus on what you want to achieve with your music and be as prepared as you possibly can so you can spend the maximum time working on your music.
Please can you give us 3 tracks which you would say have directly influenced your style of production
Theo Parrish – I Can Take It
Heavy, dirty, soulful, essential!
Moodyman – Long Hot Sex Nights
Groovy, soulful, dirty and graceful
Andres – About Time
Heals my mind.
Please can you describe your production set up for us and what is the one piece of equipment or plugin that you couldn't live without?
I can't afford great studio equipment that I can show off but I have a laptop, nice speakers, nice samples, a good chair and time to make music. I play and edit samples on Cubase. Also I often use samples from a Fender Rhodes Mark 2 I played and recorded by myself in Japan.
What else can we expect from Kez YM in 2020?
A various artists EP with Gandahar and Takaya which will be out soon on The Groove Stage. You can check those tracks in the mix here as well as some tracks from the Fly Family Vol.1 album.
I also have a few EP's incoming with American and Spanish labels and some remixes in the pipeline. I am also preparing my personal Bandcamp and planning some collaborations.
And finally, please can you give us 4 tips for a great day out in Berlin. A place to buy records, a place to eat, a place to drink and a place to dance?
There are some second hand record stores run by old german guys, there you might find some east european crazy jazz from the communist era. Japanese Ramen seems booming at the moment though I've haven't tried it yet. At the weekend you can grab cheap beers at Spaeti and dance at subway stations. Domo aligato.
For more info on Kez YM  please check:
Facebook: https://www.facebook.com/kezym.official
Soundcloud: https://soundcloud.com/kezym
Mixcloud: https://www.mixcloud.com/Kez_YM/
Tags:
city fly
,
Eureka!
,
Faces
,
Kez ym