Norm De Plume – Le Visiteur Featured Artist & Mixtape 113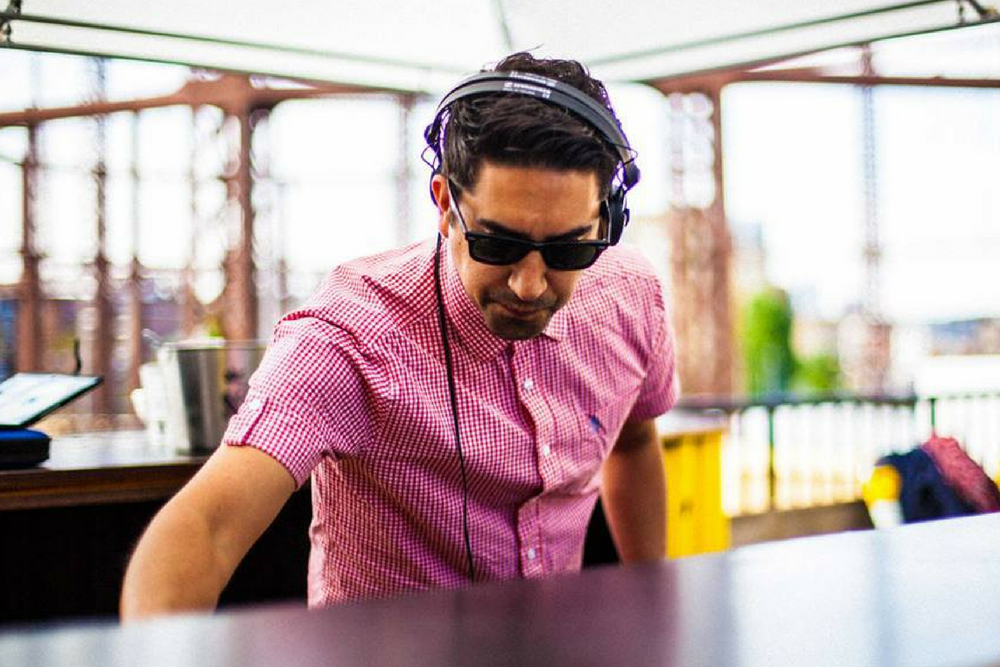 Norm De Plume – Le Visiteur Featured Artist & Mixtape 113
Hailing from London but now firmly ensconced in Sydney Norm De Plume is a DJ and producer with a fantastic reputation. His releases always have a mark of quality and as a DJ he is well known for shaking even the toughest parties up. In Sydney he is behind the vinyl only Analogue Discogue parties combining deep & disco, dubby, underground house in his sets.
Norm also works for Jimpsters Delusions of Grandeur as well as running his own vinyl only label Plumage. As a producer his style is heavily influenced by one of his heroes Ron Hardy combining disco energy with seriously cool deep dubbed out club vibes.
Following up his excellent Castlecrag EP which dropped last year on Delusions of Grandeur Norm is back on the label with brand new EP 'Squarker'. Expect crunchy disco with a loose and organic feel.
We spoke to Norm about his career so far, his move to Sydney and his brand new EP. He also put together this superb mix for us combining the coolest of disco licks with super solid house production. Please give it a soundcloud share and help spread the love. Grab the full tracklist from HERE
Hi there Norm,
Thanks for speaking to us today.
For our readers who haven't come across your releases before how would you describe the musical style of Norm De Plume?
I make deep, underground house music with a heavy disco influence. A combination of dusty disco breaks and samples with deep synths & pads. Deep, dubby, disco-house music (if that isn't too much of a mouthful!)
Please can you give us three tracks from your discography which you would say are quintessentially Norm De Plume? 
Tullio's Theme
This is the A-Side of PLUMAGE01 which came out in 2010. My 1st release. It's essentially an edit of an Italo track that Ron Hardy used to play at the Muzik Box in Chicago which he edited on tape. He used to play his edit live in the club. I wanted to make a more elongated, drawn-out instrumental version and take it a bit deeper and trip it out a bit. I don't play it out much anymore but at the time it came out I did because there was a big following for the slower, chunky deep/disco edits of people like 6th Borough Project / The Revenge / Francis Inferno Orchestra / Dead Rose Music Co. / Tornado Wallis etc. I was really into that sound at the time.
Whole In One
Disco heads will recognise the drum loop I used. I'd wanted to build an original track around this loop for a while, and make something deep, dubby a bit dark but funky and melodic too. Quite a simple arrangement but this track came relatively quickly so it just felt right like this and I feel it's very me.
Castlecrag
The title track of my last EP. After the 1st few years and releases I wanted to make stuff that was a bit deeper and included more original composition in addition to the sampling. Also I wanted to twist and chop the samples more to create something new (a'la Session Victim who are real masters at that). I think I found a nice vibe with this one. It was originally written during a brief spell back in London during winter 2016 after I'd been living near Byron Bay in Aus and before I returned and relocated to Sydney permanently in 2017. I think it has something of the London winter about it.
How would you describe your latest track EP which is out now on Delusions of Grandeur and can you give us a bit of history about the EP?
I guess it's fairly typical of the sound I'm searching for. I spent quite a while on this EP. "Love Me So" is an older idea from about 2 years ago that I never quite nailed previously, but the other 2 morphed into what they are now over about a year or so. I guess you could describe my production style as mostly sample based (like a lot of house music). I like to sample small passages, loop them and dub them out with a low pass filter, delays and effects and bring the filters up to create energy. I like to use organic / live drum breaks / drum sounds from Disco and Funk records, crunchy / dusty sounding drums and combine them with some of the classic drum machine sounds and more modern house drums. I like to gel musical elements / hooks / melodies on top using deep pads and synth lines. A chopped sampled vocal here and there. Quite a few of the samples on this EP I had ear-marked to do something with for a while and now finally they are making an appearance. I also really like the analogue sound of my Moog Little Phatty and that always makes an appearance somewhere in my productions at the moment. It's what plays the lead melody in "Squarker". I feel this is probably the most dancefloor focused record I've made to date.
Where did the Norm De Plume name come from?
It started as a joke. When I 1st started producing music (which was clearly sample based) my friend Jon said you need a moniker, a "nom de plume"…..how about "Norm De Plume"?!? which I thought was quite funny and geeky at the time but it just stuck.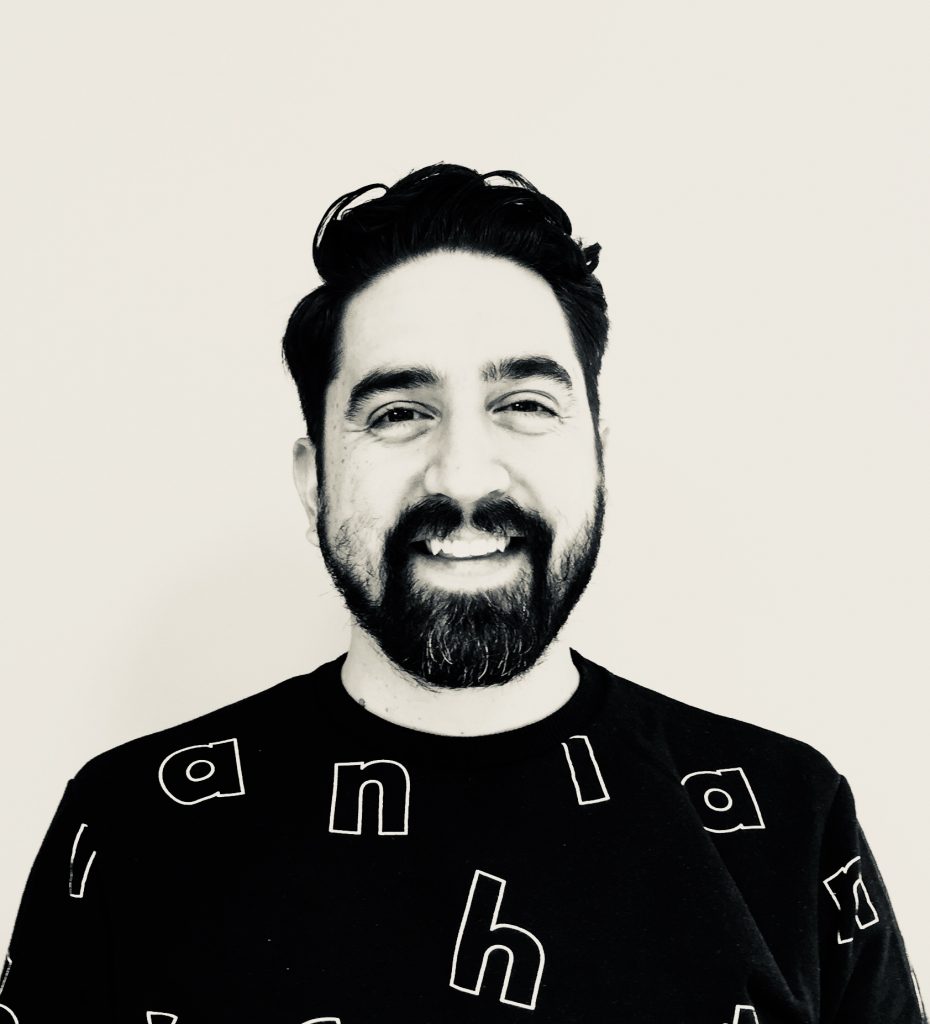 Norm De Plume
You are now living over in Sydney. How do you find the club scene there in comparison to the scene back home?
It's different. Sydney and London are very different places, both culturally and geographically. The warm climate here also creates a different feel and different behaviours. It feels like a smaller scene in Sydney because it has a much smaller population compared to London and on the whole it's much less densely populated. I feel like the Sydney club scene and the DJ/dance community here was dealt a really devastating blow by the authorities with their imposition of strict licensing laws for venues and the sale of alcohol in 2014. This included the infamous lock-out legislation which prevented people from entering or re-entering venues after 1:30am.
Thankfully the lock-outs are gone now as of a couple of weeks ago but there's still a state-wide curfew on the sale of alcohol at 3:30am. Sydney promoters and DJs have done really well to keep their scene vibrant despite all this and there are some really cool events happening locally and some very talented local DJs and dedicated promoters who keep the flag flying and who bring international artists out here in what can be a very tricky market (financially speaking).
You are behind the Analogue Discogue parties in Sydney. What can you tell us about those and what parties do you have upcoming?
It's an all-vinyl day-party at an arts & community centre in Darlinghurst. I use a hifi sound system similar to what you might find in one of the listening bars or hifi dance parties in London/NYC/Tokyo. Mine is not quite as full-on, mad-audiophile as many of them (!) but it's pretty neutral and pretty clear. (I use a pair of vintage Klipschorn speakers driven by a vintage British discrete circuit amp, fed by a Condesa discrete circuit mixer for the geeks).
The idea is to use hifi or audiophile equipment in a dance party setting. The depth and clarity of the system is something you don't experience with most club systems. It's not sub-heavy like many club systems can be these days, and it doesn't blow your head off. I run it loud but you can still have a conversation because it's a different type of loud. It's a hard thing to put into words. The Klipschorn speakers are very sensitive and efficient so they don't need much power to produce high volume and this makes them very dynamic. Their design provides a wide soundstage and they have this enveloping quality, they fill the room with sound even at low volumes.
I like to warm up with lots of non-house music. Interesting records that have a certain special groove or funk. I'm not really into collecting rare stuff for the sake of it, it has to have something special going on that makes me want to dance or listen to it, sometimes I play stuff that's been sampled by heroes of mine like DJ Shadow etc. I build it up with funk / boogie / jazz-funk and move into disco / edits and later house and deep house. Mehdi El-Aquil (owner and founder of the Condesa mixer brand) played the last party in early Feb and really nailed it. His selection was a perfect mix of disco, boogie & house. Coming up in March I have Bill Cotsis of the Sydney Bad Dog collective guesting which I'm really looking forward to, as he's an experienced Sydney head who knows how to rock a party in a deep and cool way.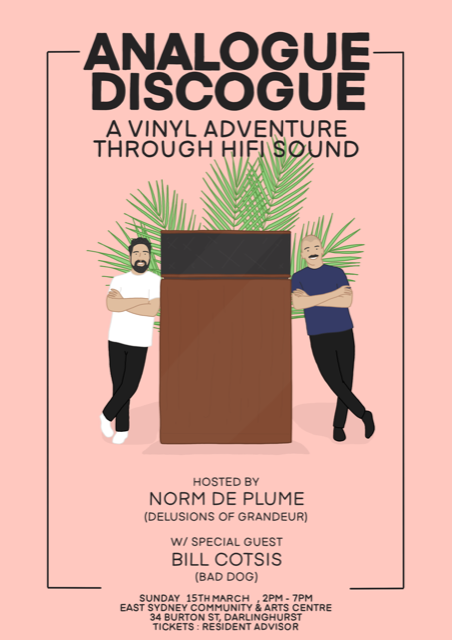 You have a longstanding working relationship with Jimpster. How did you two meet, whats your history with the label and what does Delusions of Grandeur mean to you personally?
I have worked part-time for Jamie (Jimpster) and Tom who run and own Freerange records & Delusions Of Grandeur on and off since 2003. I used to do it on Saturdays in addition to my main job in music publishing when I lived in London. Now I work remotely from Sydney. I have always loved the releases on Freerange and also Tom and Jamie's energy, drive and passion for underground dance music.
It has been a really great experience and an invaluable education for me. Jamie is a great musical mentor and a good friend. He's an immensely talented guy who never ceases to amaze me with his musical output. He very kindly lends me his ears for my demos & gives me a lot of constructive criticism & feedback. He's very pragmatic, level headed and positive and always manages to get the best from me for anything I make for Delusions. He's an incredible A&R man because he has so much experience as an artist in the studio himself and from running both labels for so long.
Please can you give us 3 tracks which you would say have directly influenced your style of production
Global Communication: The Way (Secret Ingredients Mix)
This is my favourite house record. Tough, soulful, funky, trippy & deep and it just has that underground feel you can't f*ck with. I always wanted to try and make music like this. A great lesson in how to use a sample to create something new and amazing.
Sound Stream: Soul Train
A seriously dope tune, that still rocks the party, and a great set opener. The way Frank Timm chopped and looped the sample and arranged the drums just makes this track roll so well. It's dope, I love it. I don't think I'll ever get my drums to sound like his but I'll keep trying!
Studio 45 present Le Pamp Play House: I Like The Sounds
I was 1st introduced to this track by Derrick Carter who I heard play it live at the End in London and also on the BBC Essential Mix back in the early 00s. Studio 45 were a German duo who made peak-time Disco-House records in the mid-late 90s. I have most of their records, but this is my favourite for it's use of the looped sample. Uplifting & blissed-out but with a heavy Chicago-esq kick and drums underneath. Just a very cool Disco-House record – bumping, not pumping as a London mate of mine used to say, and it's a fine line!
What else can we expect from Norm De Plumage in 2020?
I'm working on more music to release – I have another EP that's nearly ready and another in the pipeline. Hopefully they will both come out this year. My Analogue Discogue party will continue through 2020 with parties happening in March, July, August , November & December. Some really interesting guests forthcoming, so looking forward to growing the party.
And finally, please can you give us 4 tips for a great day out in Sydney. A place to buy records, a place to eat, a place to drink and a place to dance.
For new releases of house / techno I would recommend Something Else in Newtown. For a good mix of new release and older dance records I would recommend Network Connection also in Newtown & for the digging of mostly older bits I would recommend Papa Disquo.
A place to eat: this is a tough one because Sydney has so much great food. On the less expensive side of the spectrum I like the Pizza at Bella Brutta & I'm very partial to the Bahn Mi from Marrickville Pork Roll. For a special meal I would recommend Ecco at Drummoyne Sailing Club, which serves exquisite Italian food, non fussy and non pretentious.
A place to drink: The London Pub in Balmain, and not just because of its name. It has a lovely sun trap Victorian balcony you can sit on and soak up the afternoon / early evening sun on with a nice frosty beer 🙂
A place to dance: Am I allowed to say Analogue Discogue @ East Sydney Community & Arts Centre?!? Probably not! Let's go with Civic Underground. It has a very good quality Klipsch sound-system. Probably one of the best installs I've heard in Australia. I should also mention the S.A.S.H. Sunday day-party at the Greenwood Hotel – a large outdoor courtyard event with a 4-point Funktion 1 system and lot's of cool internationals and good local DJs playing every week.
For more info on Norm De Plume and Delusions of Grandeur Check:
Norm De Plume Facebook: https://www.facebook.com/NormDePlumage/
Norm De Plume Soundcloud: https://soundcloud.com/norm-de-plume
Delusions of Grandeur Facebook: https://www.facebook.com/Delusions-of-Grandeur-337255673024451/
Delusions of Grandeur Soundcloud: https://soundcloud.com/delusionsofgrandeur
Tags:
Deep House
,
Delusions of Grandeur
,
disco
,
norm de plume