LV Premier – Lay-Far – You Can't Stop The Profit [Razor-N-Tape] & EP Review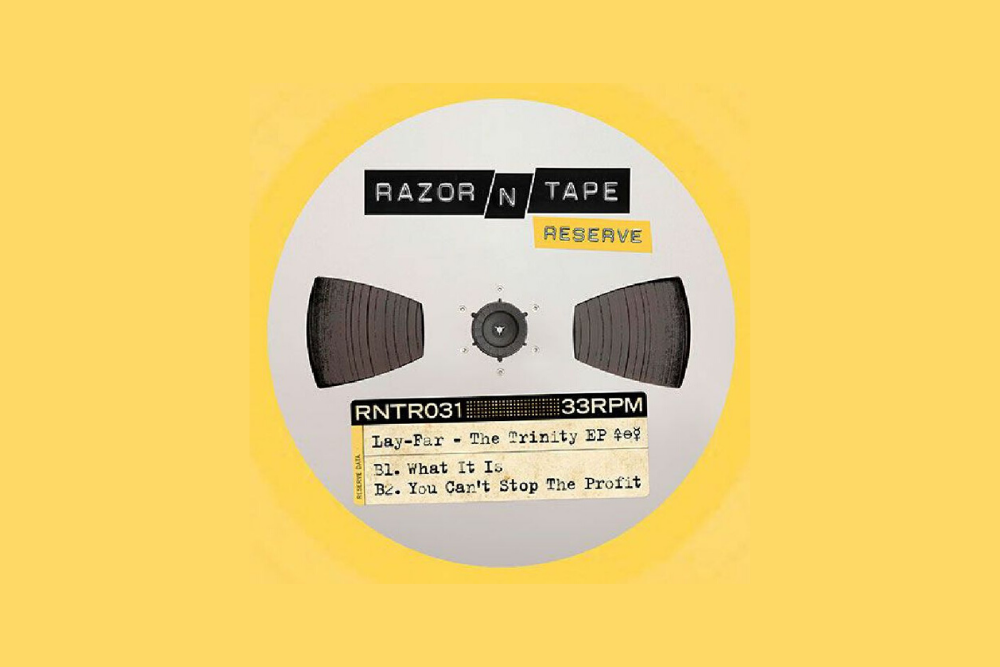 LV Premier – Lay-Far – You Can't Stop The Profit [Razor-N-Tape] & EP Review
Razor-N-Tape have very much made the last couple of years their own. Keeping the quality consistently sky high they have recently released incredible 12's with Mr K, Rafael Cancian, Felipe Gordon, Coeo, Frank Booker and many more quality artists.
Their latest release which lands on the 6th March see's the super talented Moscow based artist Lay-Far join the fold. He's an artist who has a brilliant production style creating real quality house music and broken beat. Safe to say he's at the top of his game for this release which fuses all that is good with electronic music with live instruments, Jazzy licks and atmospheric vocals.
The Trinity EP see's Lay-Far release four fantastic tracks. Serenading us first is Searching For Love which sounds like a lost 70's blaxploitation movie soundtrack fused with a very now production aesthetic. Think Troubleman era Marvin Gaye but with Jazz nous and 90's atmospherics. It's a wonderfully warm and joyous track, one which will be added to countless playlists titled 'Too Cool' or something similar and then never removed. The keys are front and centre and played with incredible grace sitting atop a dynamic broken beat and guitar plucks with the aforementioned atmospheric vocals setting the track off perfectly.
Next up is the title track The Trinity, again it has much in debt to some of the finest moments of 90's electronica. The drum line is straight out of the Massive Attack playbook, its packed with an energetic grace. The keys are divine enveloping an ever so bluesy vocal which is both yearning and haunting in equal measures. Music for the small hours.
Over on the flip is What It Is which features an energetic broken beat. This one collides with cosmic edged disco licks and an earworm vocal loop for a track which is designed for clubs with a BIG system. DJ's you can expect plenty of 'what's this?' type requests here.
Seeing the EP out is our premier today You Can't Stop the Profit. Here the EP goes full scale jazzy house. Stand out keys, wonderful vocal cuts and a broken beat 4/4 fusion driving it on. Dancefloor music for the coolest of floors.
Sublime work as Lay-Far mines multiple genres and feelings to create and EP that will still be getting plays many years down the line.
For more info check:

Lay-Far Facebook:

https://www.facebook.com/Layfarmusic
Lay-Far Soundcloud: https://soundcloud.com/lay-far
Razor-N-Tape Facebook: https://www.facebook.com/RazorNTape
Razor-N-Tape Soundcloud: https://soundcloud.com/razor-n-tape
Tags:
Deep House
,
Jazz House
,
Lay-Far
,
razor n tape