LV Mixtape 113 – Norm De Plume [Delusions of Grandeur]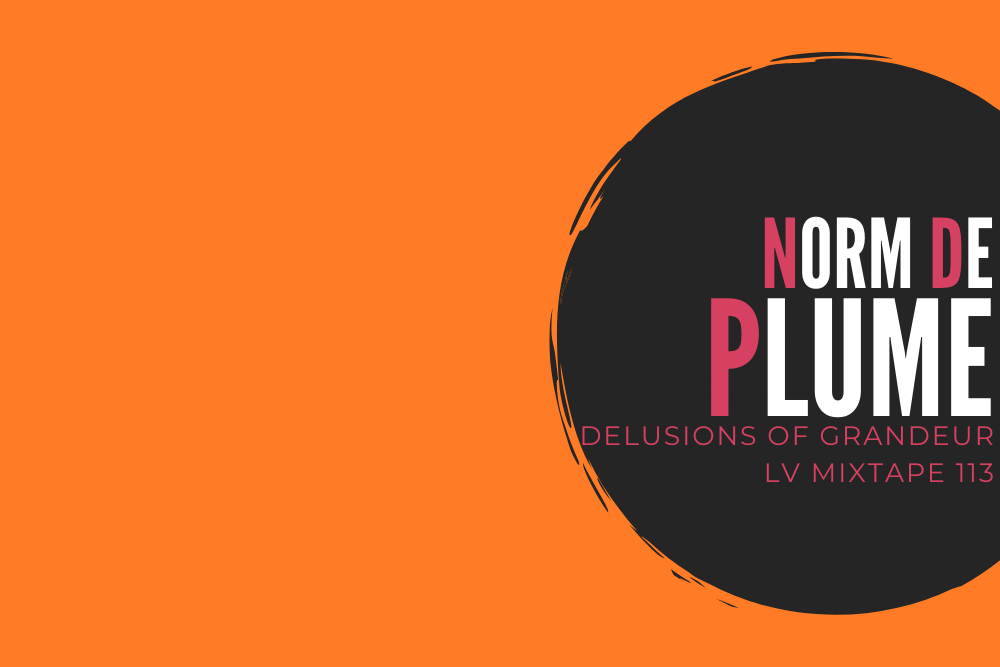 LV Mixtape 113 – Norm De Plume [Delusions of Grandeur]
Norm De Plume is an artist that we have followed for the last couple of years since we launched LV online. He has been behind some excellent releases over that period combining the coolest of disco licks with super solid club focussed house production.
His latest release the Squarker EP for the always excellent Delusions of Grandeur follows that theme perfectly featuring some choice samples and some super tight production to create three club gems.
You can check out the EP which lands on the 28th Feb here: https://delusionsofgrandeurrec.bandcamp.com/album/squarker-ep-2
Norm put together this brilliant mix for us which perfectly showcases his classy DJ syle featuring choice cuts from Soulphiction, Kerri Chandler and Mood II Swing among a host of great producers. The full tracklist is at the bottom of this feature.
Please give it a share on soundcloud if it gets your party started and help spread the love.
We have more on the EP and a full interview coming tomorrow with Norm De Plume so make sure that you check back for that.
For more info on Norm De Plume and Delusions of Grandeur Check:
Norm De Plume Facebook: https://www.facebook.com/NormDePlumage/
Norm De Plume Soundcloud: https://soundcloud.com/norm-de-plume
Delusions of Grandeur Facebook: https://www.facebook.com/Delusions-of-Grandeur-337255673024451/
Delusions of Grandeur Soundcloud: https://soundcloud.com/delusionsofgrandeur
LV Mixtape 113 – Norm De Plume Tracklist
Intro: Weather Report: Adios [CBS]
Eli Escobar: Seein You [Night People]
Saine: Technique [Fina]
Soulphiction: DIrty Hot [Lumberjacks In Hell]
Ben Sun: Salty Tears [Voyeurhythm]
Ben La Desh: Stop That Groove Girl [Sleazy Beats Black Ops]
Makam: New York Hustler [Sushitech]
HDSN: Lucky Aid [Nbast]
Kerri Chandler: Downtown (623 Mix) [Downtown161]
Mood II Swing: I Need Your Luv (Right Now) (Balo's Banji Mix) [Eightball]
Norm De Plume: A Stone Thing [forthcoming on Delusions Of Grandeur]
– Interlude-
Norm De Plume: Squarker [forthcoming on Delusions Of Grandeur]
Tags:
Deep House
,
Delusions of Grandeur
,
disco
,
norm de plume