Get Down Edits Talk About DJ Duos and Disco Edits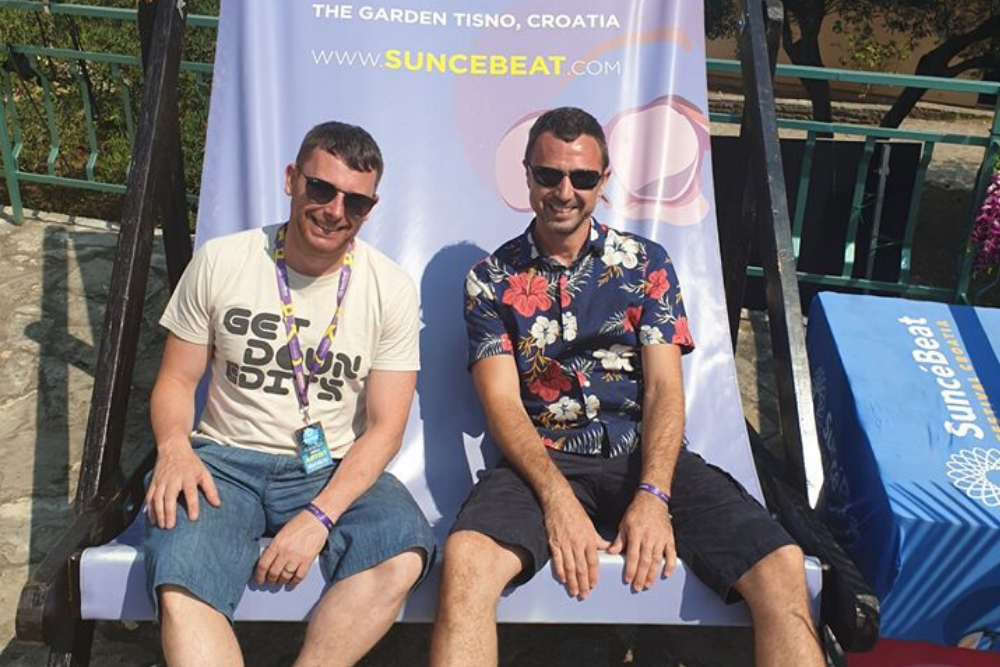 Get Down Edits Talk About DJ Duos and Disco Edits
Hailing from Waterford in Ireland Get Down edits are a DJ duo featuring Darren 'Daz' Dalton & Martin Roche. Individually they both have extensive DJ experience. Both started DJing during the house boom of the 1990's and have kept DJing throughout the years. Along the way they have shared the stage with some of the doyens of industry including Kenny Dope, Harri (Sub Club), DJ Deep and Yousef.
Coming together for a residency at Shakedown in Waterford in 2006 they haven't looked back since building a superb reputation as DJ's which has seen them signed to Defected's Colluded agency and heading off to play events all over the globe. Taking their musical passion and DJ flare into the studio they have become renowned for their on the money edit's. They have had huge support from Greg Wilson and have released with Masterworks, Disco Deviance, Editorial and of course on heir own Get Down Edits Label which has seen multiple represses of their in-demand 12's.
After yet another busy year in 2019 they have kicked off 2020 with the release of a brilliant track Coming At Ya on Samosa Records Funk Purpose Vol 3 EP which is already shaping up to be one of the hottest vinyl releases of the year. We spoke to Darren about their releases, their DJ shows and their plans for the next 12 months. They also sent us this wonderfully smooth live mix from last years Suncebeat festival so you can get a first hand flavour of what they are all about. Check it out and please give it a share on soundcloud and help spread the love.
Hi there Darren,
Thanks for speaking to us today.
For our readers who haven't come across your releases before how would you describe the musical style of Get Down Edits?
I`d find it hard to describe the Get Down Edits Style as it varies a lot & is really a fusion of so many different tastes & influences. I am personally into so many styles & sounds right from mellow Jazz, Funk, Soul and Disco stuff right up to more full on electronic Disco & House. I think this comes across in the production work I do as none of the release`s are quite the same, they definitely vary a lot. DJ wise I play whatever style I feel I have to on the night (within reason). Its all about the people who are in the room.
Please can you give us a little history about your journey to becoming Get Down Edits and when did you know that you wanted to come together as a duo. Was it a gradual evolution or was there a eureka moment?
Both Myself & Martin have know each other a long time, we`re from a small enough city & went to the same school plus we were both into the same style of music so would meet each other in the local record store from time to time. I had been DJing around the city for a couple of years before I started to DJ with Martin. It all started when one night a local promoter Bruno Browne RIP (an absolute gentleman & local legend) had us both on the same bill so we decided we'd play a back to back set which worked really well. We kept DJing together from then on plus started running our own nights locally & booking some guest DJ's we both liked.
Please can you give us 3 of your own tracks which are quintessentially Get Down Edits?
This is a hard one as like I mentioned earlier its hard to describe the Get Down Edits
style. I'm just going to pick 3 of my favourite tracks or ones I most enjoyed working on.
First up I'd go for Feel The Fire released on Disco Deviance back in 2014. Its an edit of American family pop group the Osmonds, released in 1979 at the peak of the disco craze & basically everybody was trying to jump on the disco bandwagon. This was the Osmond's attempt at disco & they got some of the Bee Gee brothers Maurice or Andy I think into produce the single. It didn't do very well & with the demise of disco the same year they went back to releasing pop records I suppose or moving onto the next popular sound so the record wasn't very well known. When doing edits I love to dig deep & try to find forgotten records like this. The electronic pulsating sounding bass in this really caught me & then the strings, I love the strings in this. Having this edit released on Disco Deviance meant a lot as I was a massive fan of the label
Second up I'd go for Sweet Stuff released on Masterworks Music in 2015. This is probably my favourite edit out of all the edits I ever done & the one I've played the most. It's an edit of Sylvia Robinson from her 1976 album Sylvia. She later became known for her work as founder of the legendary Hip Hop label Sugar Hill Records but before that she was releasing sultry R&B. This edit is a slo mo low slung groove based around the killer baseline introducing the sexy vocals & killer strings, I love strings.
Third I`ll go for the first full original production I wrote with a vocalist called Sweet Love released in February of last year 2019 on Get Down Edits. I had been doing a few remixes for different artists & labels which had me delving more into writing melodies, basslines & chord progressions so I found myself playing around a lot more with writing some original instrumental pieces. One of those I felt could work well with vocals & a song structure. I asked a local girl Aisling Browne if she would like to get involved along with her partner Michael Heffernan from her two piece electronic act Cut Once. We managed over time to get vocals down. The process was long as we were all busy with other things but we got there in the end & got some friends to do some really nice remixes. The process took so long that I had slightly tired of the original so I decided to remix it myself as well just to add a freshness to it for myself.
You have a brilliant track just out on Samosa Records Funk Purpose Vol 3. What can you tell us about the vibe of Coming At Ya and how does it differ to previous GDE relases?
Coming At Ya is like most projects I finish. It's something I've been sitting on for a while now. I first did a rough version of it back at the end of 2018 & kept meaning to go back & finish it properly. When the guys at Samosa asked me if id be interested in getting involved with a release with them I though of Coming At Ya straight away so that gave me the push to finish it off. It's a more uptempo driving track but still has plenty of soul & funk. I'm delighted to be involved in the Funk Purpose Vol 3 release which features some killer tracks from De Gama, Souldynamic, Soul Brigada & the Monsieur Van Pratt  track UFO track is amazing.
What would you say are each others qualities that you bring to the table which have helped Get Down Edits to be such an in demand duo?
People tend to go to Martin or Martin goes to them about DJ bookings & enquiries for gigs etc so Martin looks after that side of things. I'm into production & enjoy that so I do all the production work, look after the label, release's, soundcloud, bandcamp ect
What is your DJ set up when you perform, what upcoming gigs do you have that you are most excited about and what can we expect if we come down to check them out?
DJ set up these days is mostly [while travelling] USB stick ready to plug into CDJ's at the venue but we still do some local gigs playing all vinyl which I enjoy doing. Before all the Corona Virus madness started and once it all calms down again we play a monthly hometown gig in a local cosy bar called Itty Bittys that we take turns at going into play, I really enjoy playing this gig as we have complete freedom to play whatever we want for 4 hours. We also do the same at a monthly night we do in Dublin at a venue called Ukiyo which is also a great gig. We're back in Tisno Croatia again this year for the wonderful Suncebeat which is always amazing & a highlight for us every year. We're also booked in Scotland in May to play Edinburgh which is another great gig we tend to do annually, expect good friendly vibes 🙂
Have you been surprised at just how huge the disco and edit's scene has become in the last decade and where do you see it going as we continue to move forwards?
The Disco & edit scene has been very strong for well over ten years now & I am personally delighted to be apart of it. At times it does seem to get a little saturated & labels plus producers put out stuff that have been edited & sampled so many times that it can be disheartening. Saying that that there are still amazing tracks being put out and amazing producers digging deep and putting out some great & very creative material. The disco sound in all its forms will never die
Which producers in the edits scene do you think are really bringing the heat right now?
Standout producer for me in 2019 was Mighty Mouse, he put out some great stuff & picked out some really good edits from his bandcamp page. I`m also a big fan of the Toy Tonic`s label as well as Razor N Tape.
What would you say are your Get Down Edits career highlights to date?
Production wise my highlights were getting to set up the label with the help of the legendary Greg Wilson who put me in contact with the right people who could make it happen. Getting to release music I produced on Vinyl was a massive thing to me & then other labels like Disco Deviance, Editorial, Queen & Disco, Samosa & Masterworks all inviting to get involved on there vinyl release`s has been amazing.
DJ wise playing the Glade stage at the legendary Glastonbury back in 2016 was a definite highlight & one that will always be remembered as well as playing Hi in Ibiza for Glitterbox in 2017 plus two Ministry Of Sound gigs for them in London.
From your experiences over the years what tips do you have for anyone thinking about getting together in a DJ duo?
I suppose you'd have to get along with each other for starters & then both have similar taste & ideas plus be open to each others ideas. Travelling as a DJ can be very lonely & meeting loads of new people & faces in such a short time plus in a club atmosphere can be overwhelming so when there's two of you together it makes that a lot easier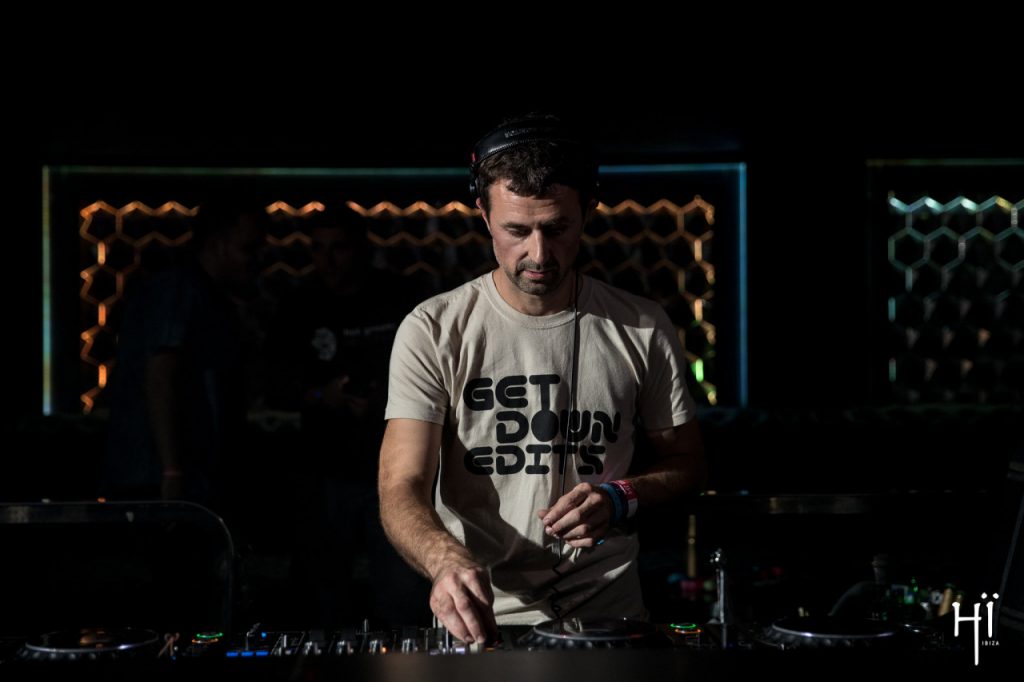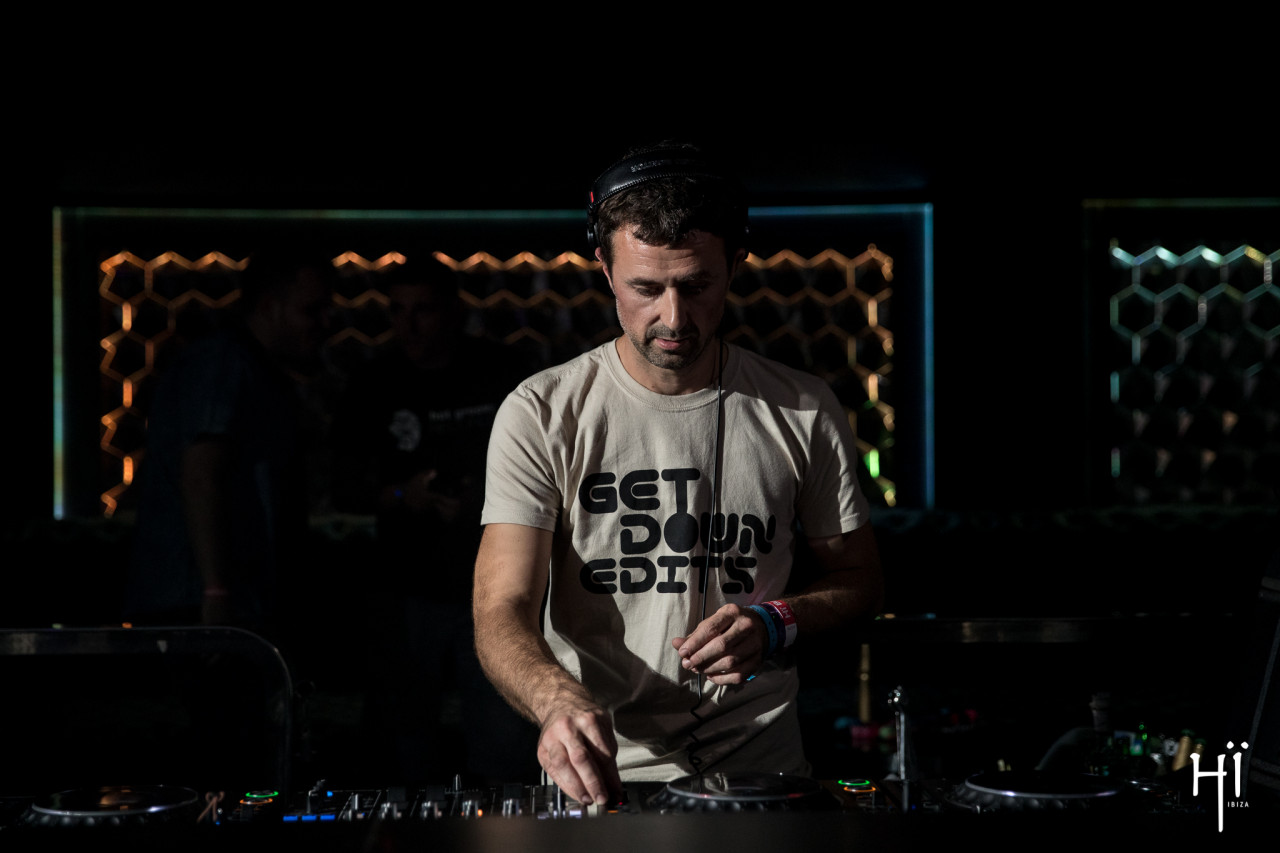 What else can we expect from Get Down Edits in 2020?
All being well we have plenty of festival & club gigs lined up for the summer months as well as our monthly gigs that we do in Waterford & Dublin,
I`m going to try get stuck into some more production work so I hope some of that might be ready to go soon enough,
Watch this space 🙂
And finally, please can you give us 4 tips for a great day out in Waterford. A place to buy records, a place to eat, a place to drink and a place to dance.
Records @ Rainbow Records
Food @ Momo Restaurant
Drink @ Itty Bittys
Dance @ Electric Avenue
For more info on Get Down Edits please check:
Facebook: https://www.facebook.com/GetDownEdits/
Soundcloud: https://soundcloud.com/get-down-edits
To book Get down edits: andy.raeside@defected.com
Tags:
defected
,
disco
,
get down edits
,
Greg Wilson
,
mighty mouse