Giovanni Damico – LV Featured artist and DJ Mix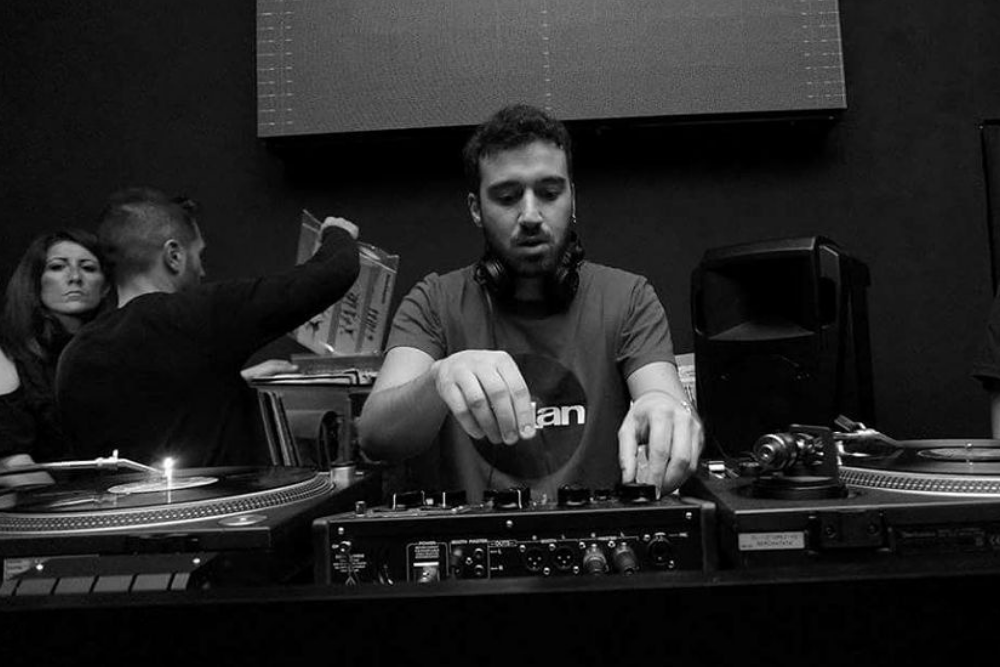 Giovanni Damico – LV Featured artist and DJ Mix
Based in Sicily Giovanni Damico is an artist who had been creating a very substantial buzz over the last few years with a stream of fantastic releases. He has built up a fantastic relationship with one of our favourite labels 'Lumberjacks in Hell' who have just released his third EP. For this release Giovanni has left the sample bank alone and played all the parts on the the whole EP as well as recording all the vocals. It's a real tour de force of a release with a loose funk feel but perfectly formulated for the dancefloor. We can highly recommend that you grab a copy, all the tracks are great and stand out 'The Sound of Revolution' is a proper club jam.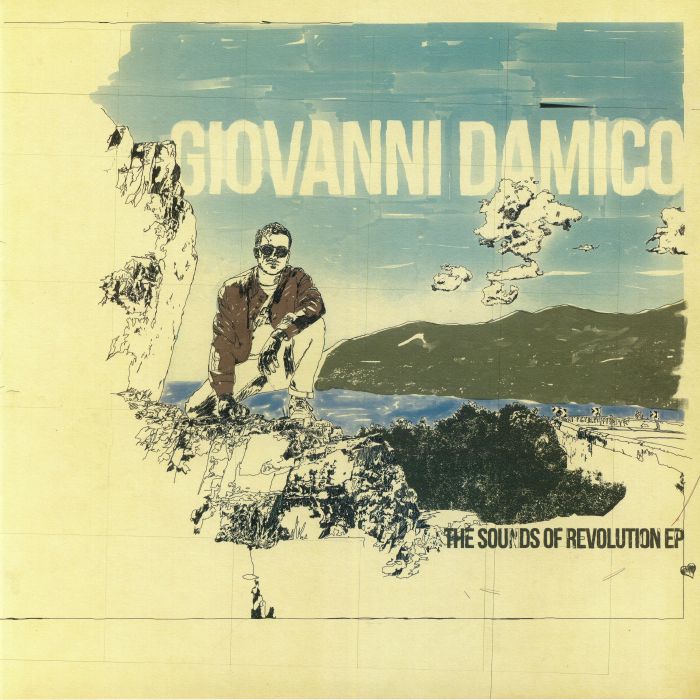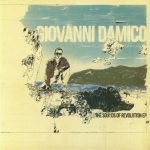 Buy 'The Sounds of Revolution' via Juno HERE
We interviewed Giovanni and spoke about the new release, his career and some of the tracks which have influenced him. Check it out below and make sure that you listen to the brilliant mix he sent us which features him spinning live at the Prince Charles in Berlin on 12th Jan where he went B2B with Lumberjacks boss Marcel Vogel.
Hi there Giovanni, you are just about to team up with Lumberjacks in Hell to release a brand new 12" 'The Sounds Of Revolution', please can you give us an insight into the release?
Hello! Thanks for the interview first of all.
The Sounds Of Revolution" EP is an homage to those sounds that have characterized the disco era from '77 to '85 (more or less) when some very well known brands released a wide range of synthesizers that allowed almost everyone to record tunes in their little studios. To be more specific I refer to those records/songs/compositions where the influences of the American disco were mixed with the folk tradition of the Mediterranean countries. Of course, I own some of those synths and I could obtain that "sound" to be as authentic as possible.
For our readers who haven't come across your work before how would you describe the sound of Giovanni Damico?
My sound is very releted to the black music in all its shades as i'm a huge fan of the strong "grooves" and "harmonies" from this kind of music. I'm always looking for the perfect groove!
What was it like creating a 12" which featured all original sounds and vocals? How much extra work was required over a sample heavy release?
I always say "when you use samples you're like an orchestra conductor who must direct all the elements available based on his creativity". when you produce your own organic stuff the process is different as you must "create" those elements and it takes more time. It's way more exciting due to the fact your hands are not perfect (or at least mine) and every time you play an instruments you get lots of wrong notes, different dynamics, accents and feelings that make music true and representative of your soul. I'm very proud of myself when I get there to those sounds!
What would a typical day in the life of Giovanni Damico be like?
My everyday is all about listening to inspiring music, finding good records here and there and locking myself in the studio for many hours doing fireworks. Oh and three times a day i'm forced to go outside for the needs of my little dog but that's cool because I can get the right mood enjoying the stunning place where I live, Vietri Sul Mare.
This is your third release with Lumberjacks in Hell, what would you say are their strengths as a label which make you come back time and time again?
As you said, this will be my third full release on Lumberjacks In Hell (if we don't want to count the two compilations where I gave my contribute). I have a special relationship with Marcel Vogel, we are good friends and I'm very thankful to him for believing in what I do, this thing is going on from 2015 more or less. I found in this label the right platform/home where to release my club oriented music!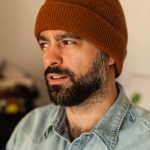 Marcel Vogel
Are there any gigs coming up that you are really looking forward to?
I'm very looking forward to every gig I get as they are always a chance to play and try out my new music and share with people the new records I have dug up.
If you could hand pick a line up of 4 DJs to appear at you dream club night who would they be and why?
I can't choose, let's just say I'd really love to dj in the same line up with some Detroit or Chicago legends, as they all contributed to my artistic growth. Then my real dream would be playing and collaborating with some great italian musicians from the 70/80s. unfortunately, they are almost all dead (or very old).
Please can you describe your production set up for us and what is the one piece of equipment or plugin that you couldn't live without?
I work with a mac book pro where I run Ableton software as DAW to record and handle all the tracks I directly play and record into it.
The big part of my instruments are vintage equipment I have bought through the years or I got from my father (who's a musician too) and I mean many synths, keyboards, drum machines, a mixer and a guitar. the rest is about percussions, pedal effects and an electric bass. More or less what I need to create a groove!
Please can you give us 3 tracks by other artists which have inspired your production style.
"Manuel De Sica – Till Then" .
Manuel was the brother of the very well know italian actor Christian and son of the even bigger Vittorio, who died in 2014. He's responsible of many beautiful sound movie themes, libraries and arrangements that inspired me a lot when I watched those italian movies from the early 80s.
"Deodato – Whistle Bump".
I just took one of his very well know disco tracks but actually I like quite every song from Eumir and its one of my biggest inspiration when we talking about disco.
"Moodymann – Forevernevermore".
I'm posting this track because it contains a samples from the Deodato track above 🙂
When it comes to sampled house music, KDJ is the King to me
There is a real buzz about Italian electronic music at the moment, which other artists should we be looking out for in 2019?
There are too many actually to name in the disco scene and i'm very proud of this!
What I can say for 2019 is to take an eye also on the house scene with producers like Niko, Nicholas and DJ Rou among others that I follow and respect!
What else can we expect from Giovanni Damico in 2019?
Tons of records on many music styles and I hope many more gigs!
And finally, please can you give us 4 tips for a great day out in Salerno. A place to buy records, a place to eat, a place to drink and a place to dance.
Of course "Disclan" record shop, it's a cool place where to find good records and talk about music.
"Divina Vietri pizzeria in Vietri Sul Mare (the small town where I live) is my favorite spot where to eat the "Napoli-kind-of" pizza.
"The Black Monday Speakeasy" bar is very cool spot where to drink special cocktails nobody else does in the city and where on Friday night you can listen to great live jazz music.
Well, the last question is not an easy one since Salerno is living not a good clubbing era due to some municipal restrictions regarding the use of music in clubs and bars. this situation does not help local promoters who are trying to keep the club culture alive here.
For more info on Giovanni gamico and Lumberjacks in Hell Check
GD Facebook: https://www.facebook.com/giovannidamicomusic
GD Soundcloud: https://soundcloud.com/giovannidamico
LIH Facebook: https://www.facebook.com/Lumberjacks.in.Hell/
LIH: Soundcloud: https://soundcloud.com/marcelvogel
Tags:
disco
,
Giovanni Damico
,
lumberjacks in hell
,
marcel vogel