Glenn Davis – LV Featured Artist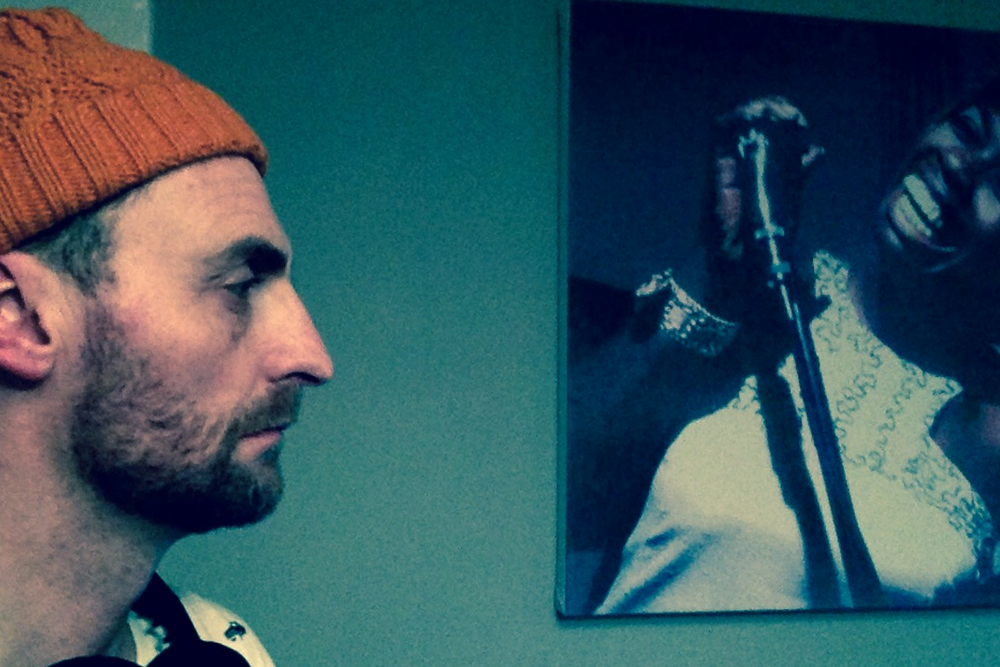 Glenn Davis – LV Featured Artist
Dublin based Glenn Davis has a longstanding love affair with deep house & techno dating back to his discovery of Dublin's legendary Phuture Groove Records in the mid 1990's. Regular shopping trips there saw him build up a sizeable record collection finding labels like Balance, Prescription, U Star, Ibadan & Planet E which would go on to shape his musical tastes first a DJ and then as a producer.
Glenn would take this love affair further becoming a DJ in the early 00's. After playing various nights around Dublin he would take inspiration from a visit to the Southport week-ender to launch club night Groovement Soul with a group of like minded friends. Groovement Soul would go on to champion a deeper, soulful jazz house sound bringing some of their favourite DJ's to play in Dublin including Phil Asher, Karizma, Yam Who, Dr Bob Jones, Thatmanmonkz & Lar Far.
Glenn has now jumped with both feet into music production recently releasing 'Holdin' On' with Manchester based Ele Records. With the release of his superb Body & Soul EP imminent on F*CLR we dropped by to talk with Glenn about promoting in Dublin, his passion for House and Techno and his plans for 2018. You can check out our premier of Glenn's brilliant track 'Emotional Intelligence' below.
.
Hi there Glenn thanks for speaking to us today.
Your new EP is fantastic, it has a classic yet still very current sound. From the organ driven Body & Soul to the Deep Burnt-esque vibes of 'Emotional Intelligence' it has 5 tracks of very cool house music including the excellent Ashley Beedle 'North Street' Remix of Body & Soul with it's funky assed bassline. How long did it take you to pull all the tracks together for the release and do you have a favourite on there?
Hi thanks for having me..
Two of the trax "Body & Soul" and 'I ain't got nothing" I actually made 3 years ago . Though they sounded good back then they were not up to the standard they needed to be. I revisted the two of them last year and reprogrammed all the drums and got them sounding proper.  The rest of the trax were made in 2017.
It's too hard to pick a favourite because they all have their own place with me.  I do really love what Ashley did with Body & Soul .. completely transformed it into a balearic monster.. amazing.
It must have been a big moment when Ashley agreed to remix Body & Soul, he is one of the true legends of the scene in the UK. How did that come about?
Yes, I've been a big fan of Ashley's for as long as I can remember..I basically messaged him a few trax on Soundcloud. He got back saying he loved them and to get in touch with Jo his partner as she runs the house label F*CLR pronounced (F STAR CLEAR) and the rest they say is….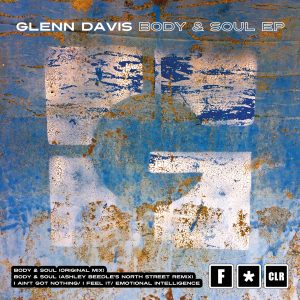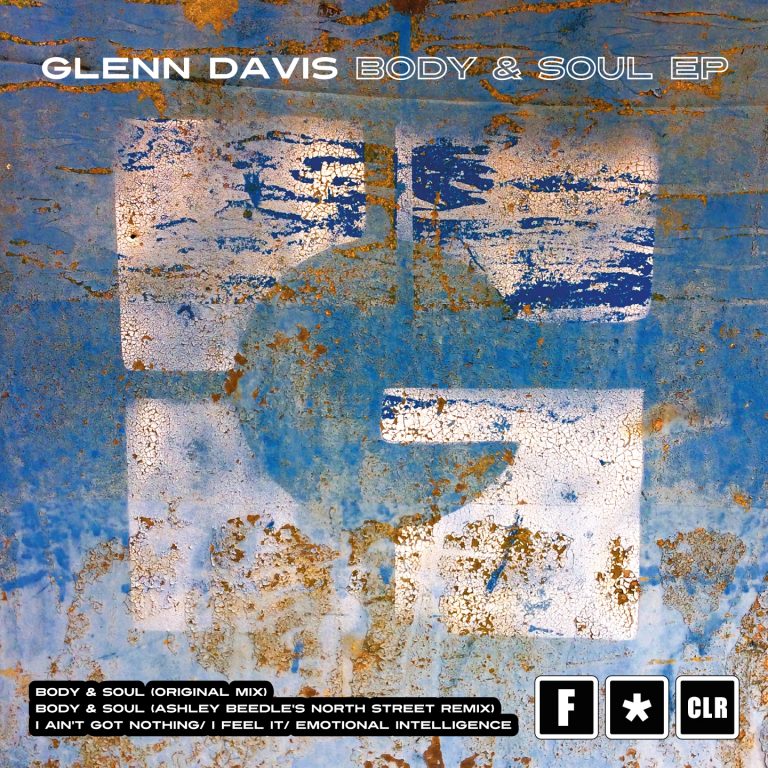 Out of all the 100's of incredible tracks and remixes that Ashley Beedle has released over the years do you have a favourite and why?
There are so many of Ashley's productions that I love but  possibly one of the lesser known 12's he did under the the Black Jazz Cronicles name was 'Do the positive' on Nuphonic Records.
It's one of those records that has stayed with me for years.. it's a  hypnotic afro groove ..  class.
You have been a promoter for the last 12 years with your night Groovement Soul in Dublin. What do you think are the biggest changes on the scene in Dublin have been since you launched your night?
I wouldn't say there is a scene in Dublin. There are pockets of promoters doing bits here and there but to my eyes its not a scene.
I would say there are probably more big name dj's playing here every weekend than there ever was from when we started out.. So most of the nights are guest driven also there are more festivals on here than ever before .
The internet has changed the game too ..  If you're not on social media, you don't exist which is sad. Everyone is connected and knows everything about each other. Personally, I always liked the mystery of trying to find out about certain producers, buying music mags and reading about tunes and then trying to get them.  Now you click on a mouse and bang – you have the tune.
During the past two years myself and the Groovement Soul crew have taken a break from putting on gigs in Dublin. Lack of new venues would be one of the many reasons.
If there was one act that you could get to play for you at Groovement Soul who would it be and why?
Ron Trent because he's the Don.
Other than your own what are your favourite parties that you have DJ'd at recently?
I did a party recently for the Fatty Fatty/ Downtown sounds crew who have been releasing cool edits on vinyl and running parties from around the same time we started. Apart from that I do just a once a month bar gig. To be honest I've stood back from djing to concentrate on making music but I still buy music all the time. . im a vinyl junkie since my teenage years.
What electronic producers really stood out for you personally in 2017?
Byron The Aquarius , Peggy Gou, Sage, Lay Far, Folamour, Arooproy, Thatmanmonkz, Tee Mango, Ron Trent, Laurence Guy, Nicholas.
Please give us 5 key tracks which have influenced the sound of your productions over the years.
Visitor – Model 2
Stacey Pullen – 8th Wonder
Ron Trent – Morning Fever
Kerri Chandler – Atmosphere
Carl Craig – Butterfly
Releasing Body & Soul is a fantastic way to kick off 2018, what are your plans for the rest of the year?
I just wanna release as much music as I possibly can – and watch this space for another EP in 2018. I'd love to do a remix as I've never remixed before and hopefully get to DJ more in 2018.
Please give us 3 places in Dublin to visit, one to drink, one to eat and one for dancing.
There are hundreds of pubs in Dublin. Grogans is central and great if you can get a seat inside. Sitting outside is great too as you can people watch as you sink a Guinness.
Mr Fox is a lovely spot, a bit fancy but if you get the early bird menu from 5 o'clock you won't be disappointed.
District 8 is great if someone good is playing. I've only been there once to hear Moodymann and it was one of the best nights I had in a long time. Moodymann had the 1000 strong crowd in the palm of his hand.
Thanks for speaking with us today Glenn and best of luck with the release.
Body & Soul is out in Late Jan via F*CLR
For more info on Glenn Davis Check:
Soundcloud: https://soundcloud.com/gsoul
Facebook: https://www.facebook.com/glenn.davis.54584
Twitter: https://twitter.com/DJGLENNDAVIS123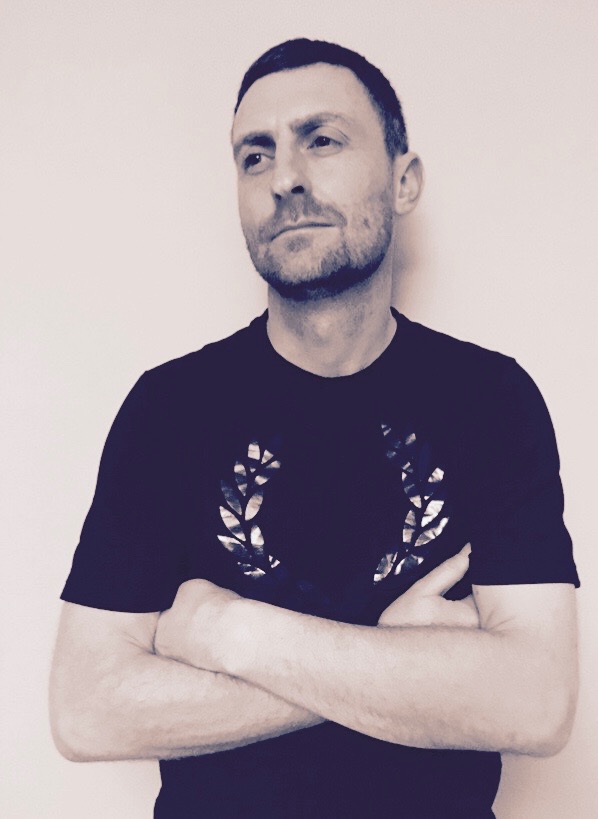 Tags:
ashley beedle
,
glenn davis
,
HOUSE