GMGN – Le Visiteur Featured Artist & Mixtape 087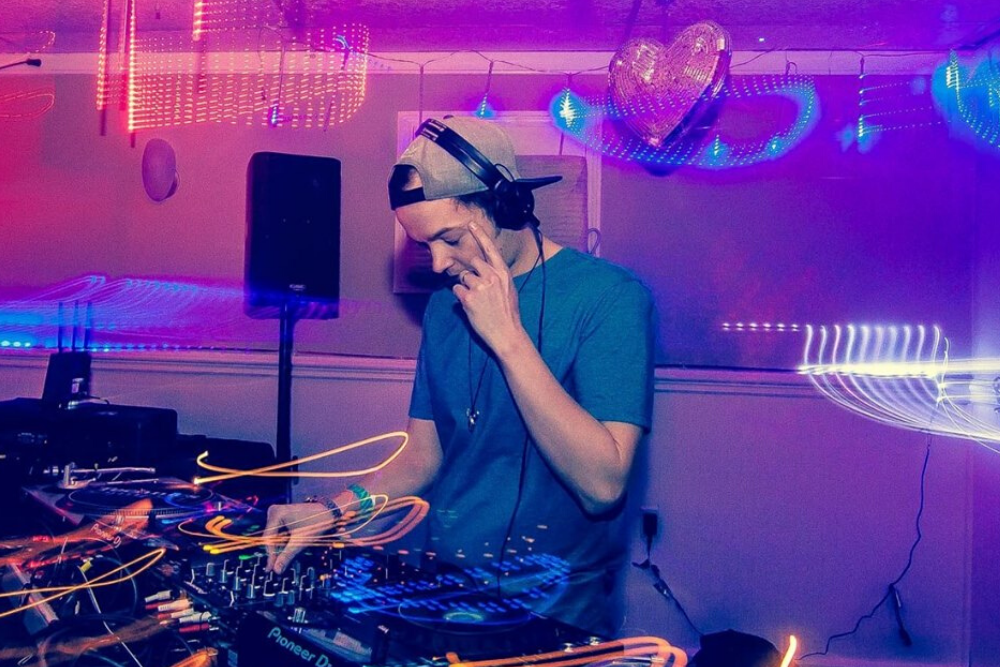 GMGN – Le Visiteur Featured Artist & Mixtape 087
We first came across GMGN (Good Morning Good Night) when he dropped an absolute monster of an EP You Are My love on Midnight Riot. Packed with 5 tracks of looped up, funked up disco house it's a huge EP which brings to mind the finest of French filtered house from the 90's but perfectly imagined for the 2019 dancefloor.
Now based in Boston Ben grew up in the UK before moving across the Atlantic for a life in the US. He has already been in huge demand for productions with releases on Midnight Riot, Soul Clap Records and Black Riot to name a few.
Ben is also co-founder of the highly rated Grassfed Disco bi-monthly parties at ZuZu in Cambridge.
We spoke to him about his Midnight Riot Release, life in Boston, his studio and his career so far.
He also put together this very tasty mix for us packed with floor shaking disco. It's a real quality so check it out and please give it a share on Soundcloud and help spread the GMGN love.
Hi there Ben,
Thanks for speaking to us today.
For our readers who haven't come across your releases before how would you describe the musical style of GMGN?
Disco infused house music. My influences and inspiration draw heavily from the past, but with a modern twist. I don't take myself too seriously.
Please can you give us 3 of your own tracks which are quintessentially GMGN.
Kokolo – Afrika Man (GMGN Remix) [ Peace & Rhythm]
I had the pleasure of remixing the brilliant Afrobeat band Kokolo for Peace & Rhythm Records. I love music that makes me smile and the vocal on this one always brings a smile to my face. The original is ace, so it was a real joy making the remix.
GMGN & Chas Bronz – Just Won't Do [Grassfed Disco]
My first collaboration with Chas Bronz of FSQ, part of the debut release on Grassfed Disco Records. I love working with different people in the studio – you never know what will happen when you bring two people's energy together in a room.
Freda Payne – I Get High (GMGN Mix) [Crew Love]
I love a cheeky sample – it can make for great reactions on the dance floor as people start to release they recognize the original song. A disco-edit weapon I often play in my DJ sets.
How would you describe your latest You Are My Love EP which is out now on Midnight Riot and can you give us a bit of history about the release?
I decided I needed to start being more deliberate with my approach in the studio … I'm often making music with no direction (style/vibe wise) which is liberating, but often leads me on these long drawn out paths. The new EP is Unapologetic disco-house. Loopy french house vibes built for my DJ sets. I collaborated with Tate Masimore (Chas Bronz / FSQ) his energy is contagious – along with his guitar, bass and even a little singing! It had been 5 years since my first release on Midnight Riot, and it felt like the natural home for this.
You are based in Boston. It's a city which has a historically strong and diverse Disco scene. What can you tell us about the scene there at the moment and what parties and artists should we be looking out for?
While Boston's music scene can sometimes feel relatively small/limited compared to other city's, it is jam packed with talented folks working hard to make it better. The crews at CSC, Re:Set, Beandream productions & Dancing On The Charles in particular throw some top parties. Artists to look out for:
Saucy Lady (https://soundcloud.com/djsaucylady)
Camino 84 (https://soundcloud.com/camino84)
Nightriders (https://soundcloud.com/nightriders)
For a quick disco history lesson, check out Serge Gamesbourg's killer "Boston Goes Disco!" Compilation: https://soundcloud.com/bbemusic/boston-goes-disco
You are co founder of the Monthly Grassfed Disco parties in Cambridge. What can you tell us about the ethos of the club night and what events do you have coming up that you are particularly looking forward to?
We started Grassfed Disco almost 3 years ago with the goal of cultivating and growing our local music community. It sounds simple, but we wanted to build a platform to help showcase the city's local talent. Once we started digging around, we quickly discovered a wealth of talented artists who rarely play gigs. It's been inspiring connecting with so many of them and watching them grow. We are planning some bigger one-off events over the next 6 months – As we continue to grow the party.
Our next event is this Friday check it out on Facebook: https://www.facebook.com/events/445141962781894/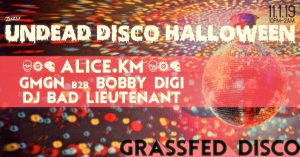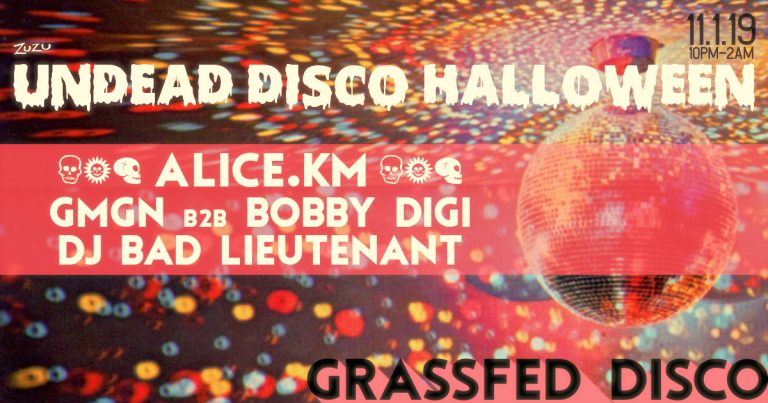 As well as running the parties you also have your own record label under the Grassfed Disco banner. What can you tell us about the label, releases so far and what do you have in the pipeline?
The parties have been great at connecting the local DJ's – but we wanted to take it a step further and help build the community of producers & musicians too. We launched the label with a compilation of our favorite guest acts – and the next two releases are in the works… so stay tuned! It's been a dream of ours to build a network of local artists who can pool together and help support each other.
You once bought a Roland SP-404 sampler via Craigslist from Eli of Soul Clap fame. Are you a big lover of stand-alone and analogue equipment? Please can you describe your current production set up for us and what is the one piece of equipment or plugin that you couldn't live without?
Haha yeah, I found the sampler on Craigslist – grabbed it from some random dude called Eli, who told me was just going full time with DJ'ing/production and to check out his music .. turned out I should have had him sign it 🙂
I do enjoy stand-alone & analogue equipment (the main reason for that particular Sampler was so that I could make beats on the train) but my studio setup is relatively simple – mostly built around maximizing control of Ableton. I love being able to mix and edit without looking at a screen, but I enjoy the flexibility of being mobile.
Current setup: Korg Minilogue, Pioneer SP-16, TR-09, Ableton Push, Maschine, JP-08, JU-06, APC40 & the trusty Korg Microkorg
What is next on the studio shopping list for GMGN?
I've been loving the Dave Smith Instruments filters on the SP-16, so a Dave Smith synth is next on the list.
Your tracks have a brilliantly rounded and warm feel. What simple tips do you have for producers who are just starting out to get their productions quickly up to the standard where they can hopefully get them signed?
Thank you! As a producer I'm never really satisfied – I'm constantly studying music production and techniques. I'd recommend setting aside dedicated time to focus on specific skills (for example mixing). There are so many fantastic resources online – you just need to invest the time and energy into them. Even after 10+ years, I'm still learning new things – and that gives me a real buzz.
If you are new to production, don't stress the small stuff yet, you have years to nit-pick and eq your life away! Just dive in and enjoy the creative experience.
Your musical style combines influences from both sides of the Atlantic, the energy packed dance of Daft Punk and Chemical Brothers but also disco and hip-hop from the states. How big an influence on your production style would you say your US grounding in Hip Hop has been on the music that you are creating now?
Hip-hop was a massive influence. It was my gateway to sampling. I became obsessed how the beats were being created. It blew my mind that you could take the cheesiest of disco song and transform it into something completely different. I'd discover that a producer sampled a Linda Clifford track for example, then I'd start to learn about the rest of her catalog… and boom, suddenly I'm in a disco worm-hole.
Please can you give us 3 tracks which you would say have directly influenced your style of production.
Daft Punk – Fresh
Like many people my age, "Homework" was instrumental… I could probably have picked any of the tracks from this album but went with "Fresh". I love loopy, repetitive music … No matter what mood I'm in, this one always seems to be the right vibe.
DJ Mehdi – Signatune
The energy was unmistakable, as was that Dynasty sample. A brilliant hip-hop producer too, Mehdi's "Lucky Boy" album is one I still listen to a lot today.
Armand Van Helden – I Want Your Soul
Originally from Boston, AVH helped put Boston on the map. One of his all time classics… I still love hearing this when I'm on a dance floor.
What can we expect from GMGN over the next twelve months?
Another Disco-House EP, along with a big focus on collaborating with more Boston artists. A special bond happens in the studio, and i'm anxious to connect with even more people in our city.
And finally, please can you give us 4 tips for a great day out in Boston. A place to buy records, a place to eat, a place to drink and a place to dance.
Buy records at Cheapo Records.
Eat at Russell House Tavern.
Drink at Green Street.
Dance at ZuZu.
For more info on GMGN please check:
Facebook: https://www.facebook.com/GMGNDJs/
Soundcloud: https://soundcloud.com/gmgndjs
Tags:
Boston
,
disco
,
disco house
,
GMGN
,
Midnight Riot
,
soul clap